S.H. Figuarts Conan Edogawa Tracking mode
Conan Edogawa, a seemingly ordinary first-grader, is really genius teen detective Shinichi Kudo. After being caught and poisoned by the criminal "Black Organization" group, the poison shrinks his body down to that of a young child. He retains his keen intellect and still solves crimes, hoping one day to take down the organization and find a permanent cure to his condition.

He comes with various new facial expressions that weren't a part of the previously released set.
"Innocently pointing out clues to crime scene investigators" look.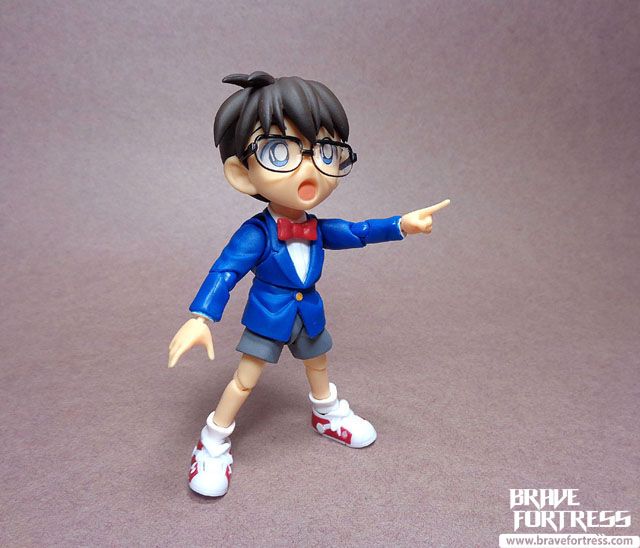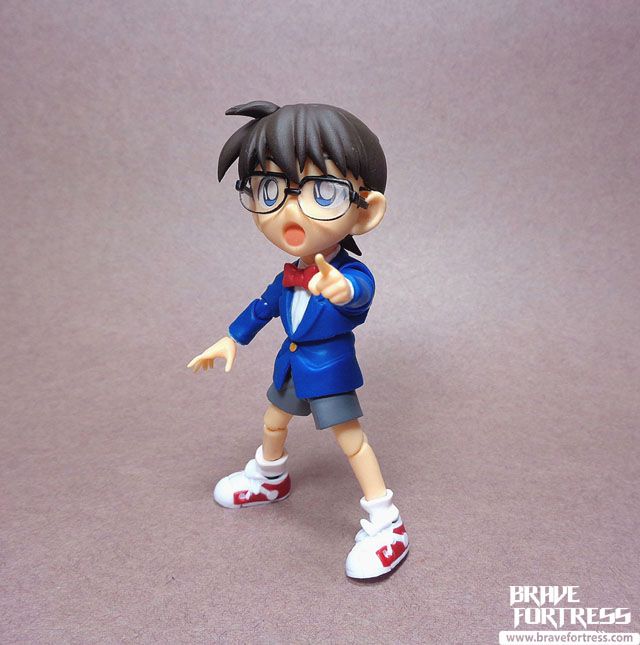 "Serious" look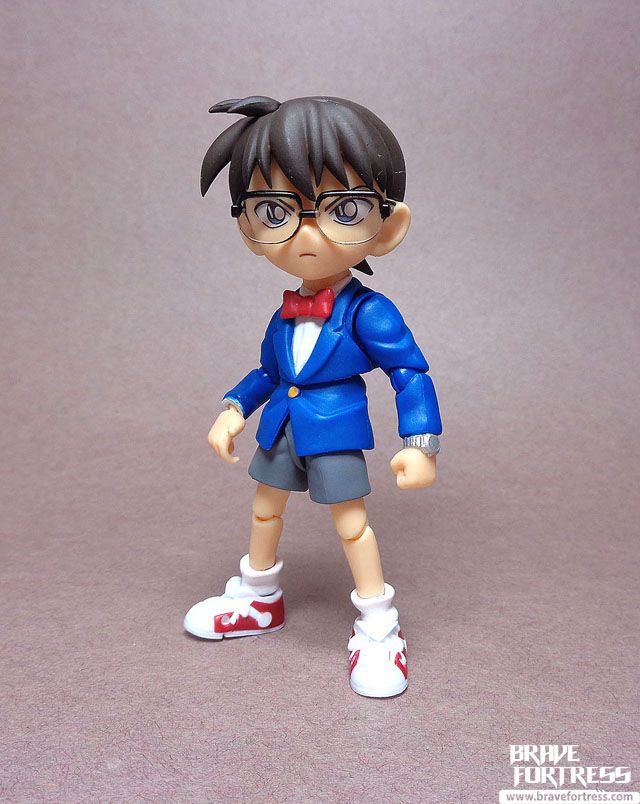 Finally, he comes with his "good grief" look.

Conan comes with 3 different glasses.

"Grim and serious" look (lenses fogged out).

Tracking glasses and solar-powered turbo skateboard.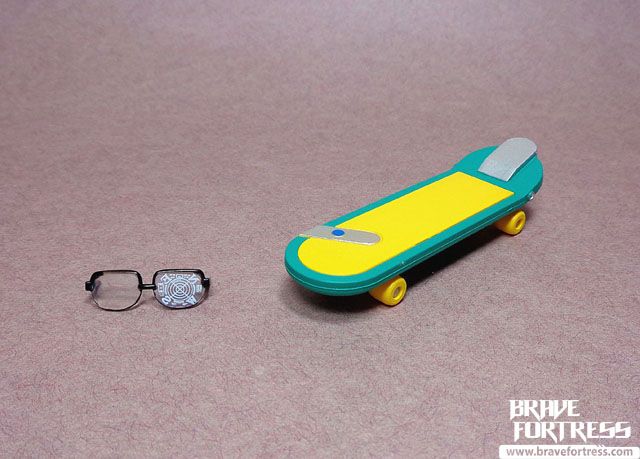 Created by his "crackpot inventor" neighbor and close friend, Doctor Agasa, the tracking glasses and skateboard (along with other clever gadgets) are a huge help to Shinichi in solving crimes and foiling bad guys.

Surprisingly, Conan's feet have magnets in them, so he can stay on the board very easily. Nice touch here, Bandai!

In the series and movies, Conan is surprisingly very skilled at using the skateboard, capable of pulling off the craziest of stunts, even though he should only have the physical core and muscle strength of a 10-year old child.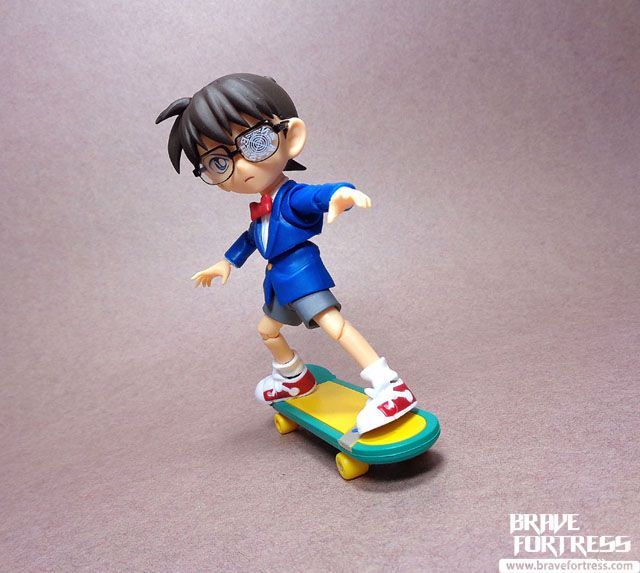 Speaking of more gadgets, Conan also comes with his Detective Boys group's Detective Badge, another of Doc Agasa's inventions. It functions as a two-way transmitter, so he can communicate with his friends and as a tracking device and even has a flashlight function.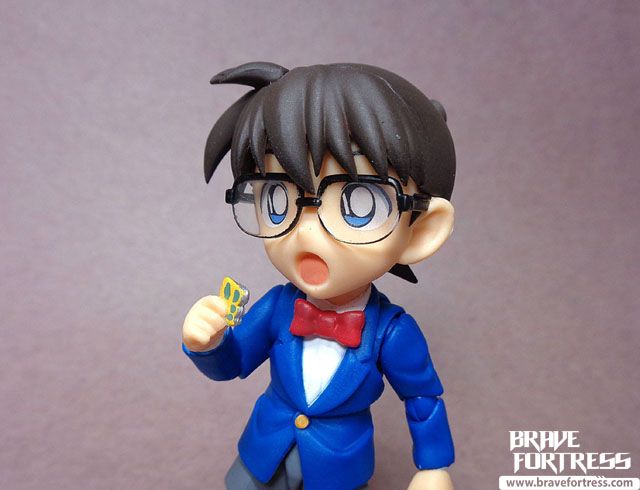 Lastly, Conan comes with his stun-dart wrist watch.

The wrist watch and "trigger" right hand are the only accessories that are similar between the first and second S.H. Figuarts Conan sets.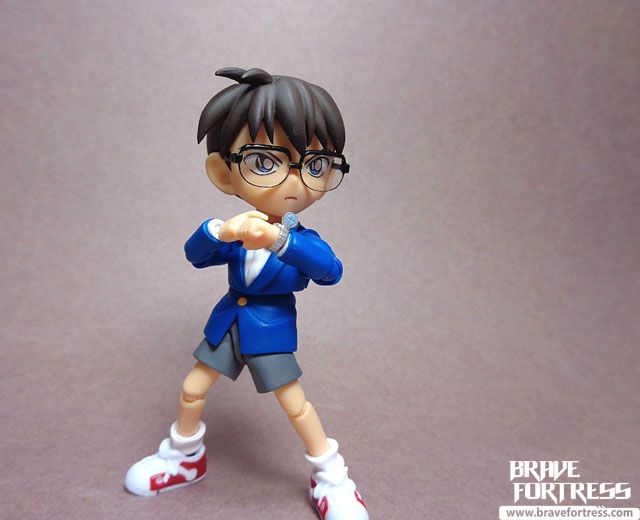 Comparison with the earlier release S.H. Figuarts Conan.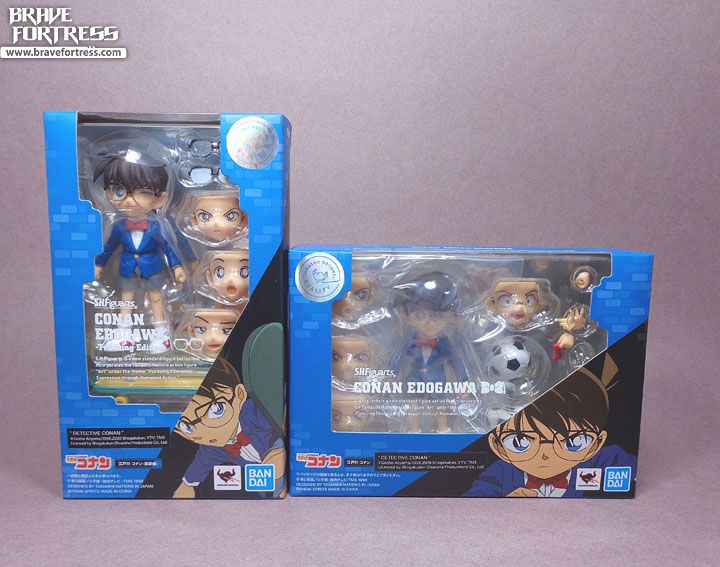 The main figure is essentially the same, except for the new magnetic feet and newer facial expressions and accessories.

Gallery link to the previous release S.H. Figuarts Conan

With other Case Closed figures.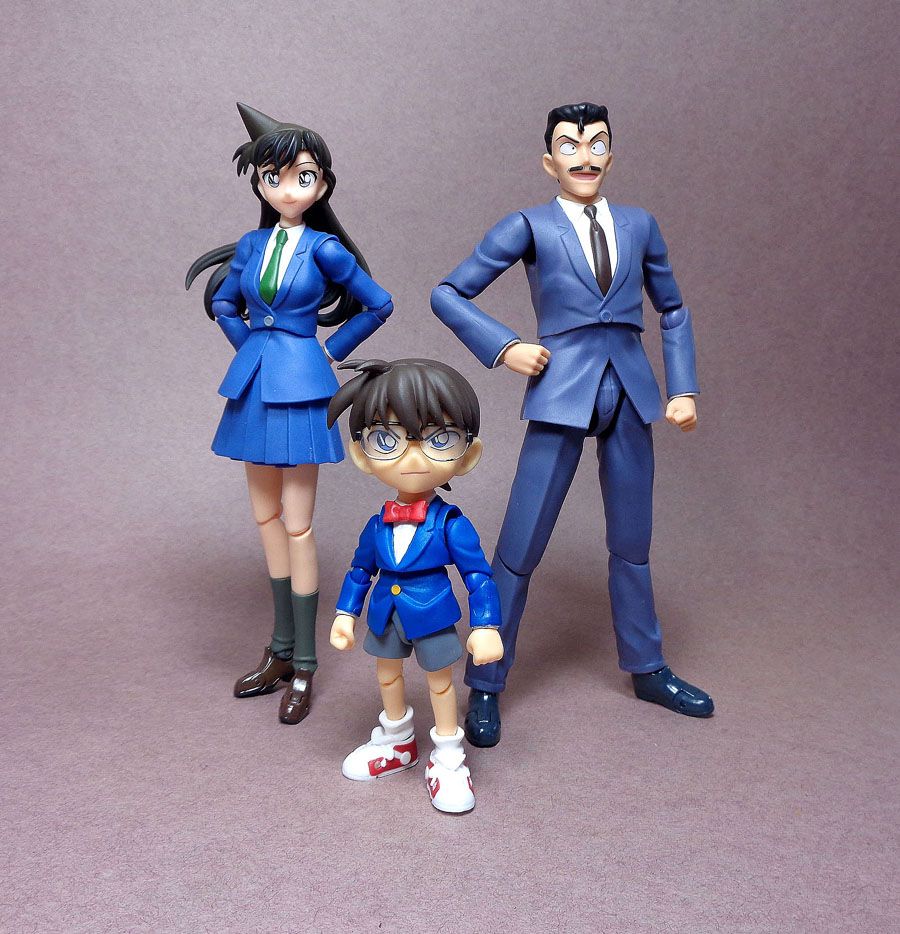 Gallery link

Overall, while I think both this and the previous S.H. Figuarts Conan Edogawa figures are good, the previous release is the one to get, since that comes with the voice changer bow tie and you'll need that more than the tracking glasses and skateboard when it comes to interacting with Kogoro Mori. So you have to choose just one, than that's the one to get.
Gold