S.H. Figuarts Detective Conan Kogoro Mori


Kogoro Mori, Ran Mori's father and all around bumbling detective. He gains country-wide popularity in the series after solving multiple crimes (mostly homicides) brilliantly, all thanks to Conan (in reality teen detective Shinichi Kudo) knocking him out with his stun darts and then proceeding to explain the case in Kogoro's voice using a voice changer to police detectives (coz no one ever listens to a kid seriously).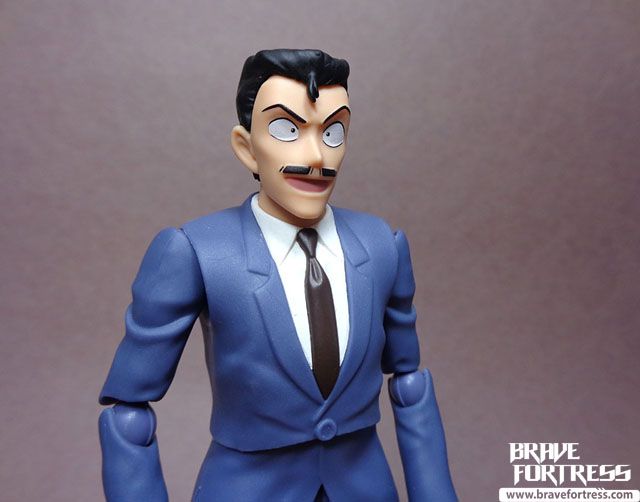 In terms of accessories, he doesn't come with much, just spare hands, faces and his calling cards.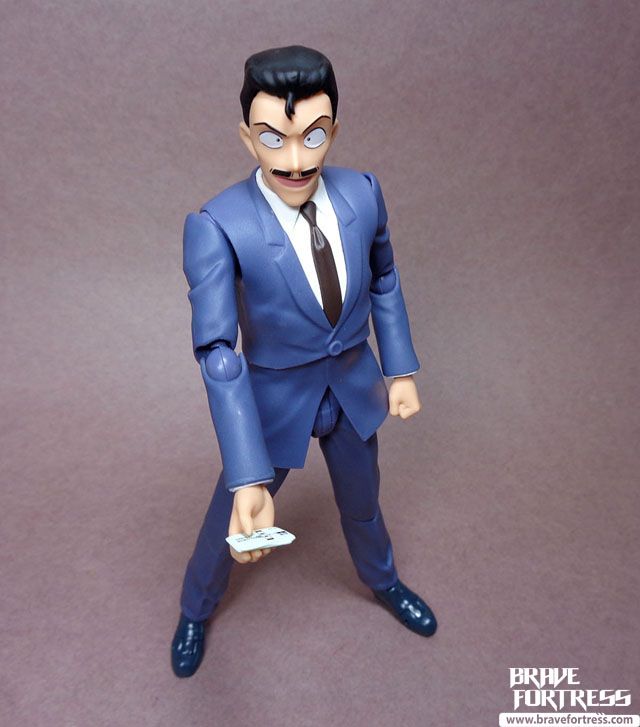 He comes with this spare right hand for holding his business cards.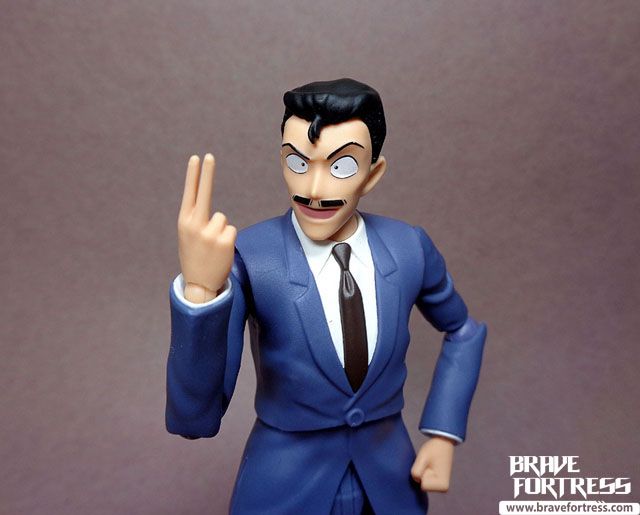 He later "upgrades" his business cards into ostentatiously gawdy, shiny gold ones. These actually come in handy and save the day in the 17th Detective Conan movie "Private Eye in the Distant Sea".
In the US Manga and cartoon versions, he's renamed Roger Moore.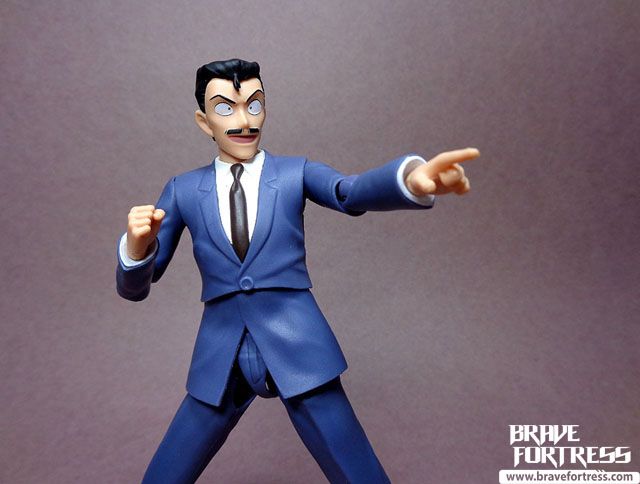 He may be a bumbling fool, but he does have certain moments in the series where he shows how intelligent he can be by actually figuring stuff out, without having Conan knocking him out.

I have to admit though, with the sheer number of times Conan has knocked this guy out with his stun dart (well over 900 episodes for the Detective Conan series), shouldn't he be having some sort of brain damage at this point? Heh, poor guy.

lol.. for some reason, Bandai included his "lecherous" look. Maybe as a reference to his former Japanese voice actor Akira Kamiya, the voice of City Hunter's Ryo "Mokkori" Saeba?

Lights out, old man!

LOL! That "drugged" face!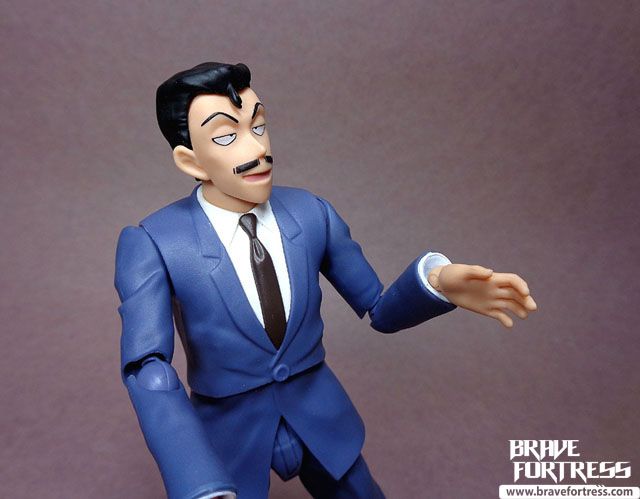 While Kogoro's knocked out, Conan begins explaining his deduction of the case in Mori's voice. The media in the show dubs him the "Famous Sleeping Mori", because it's popularized that he solves cases while he's talking in his sleep.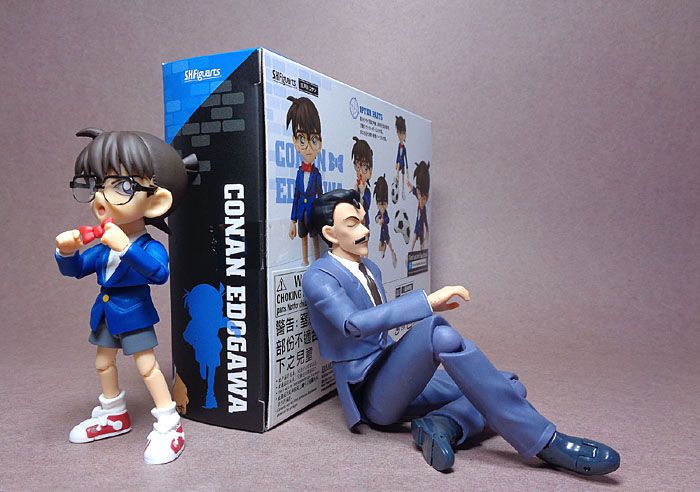 The Famous Sleeping Mori.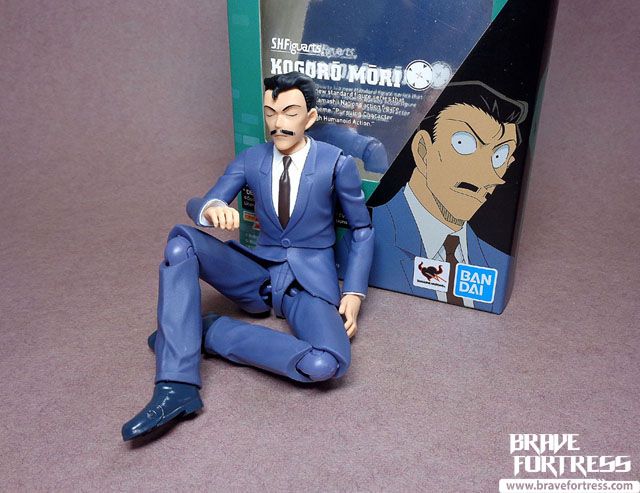 With this, I think I'm done with the Case Closed S.H. Figuarts. I believe they're releasing Kaito Kid and Shuichi Akai down the road, but they don't really appear in every episode so I think I'll be happy sticking with main cast and calling it a day.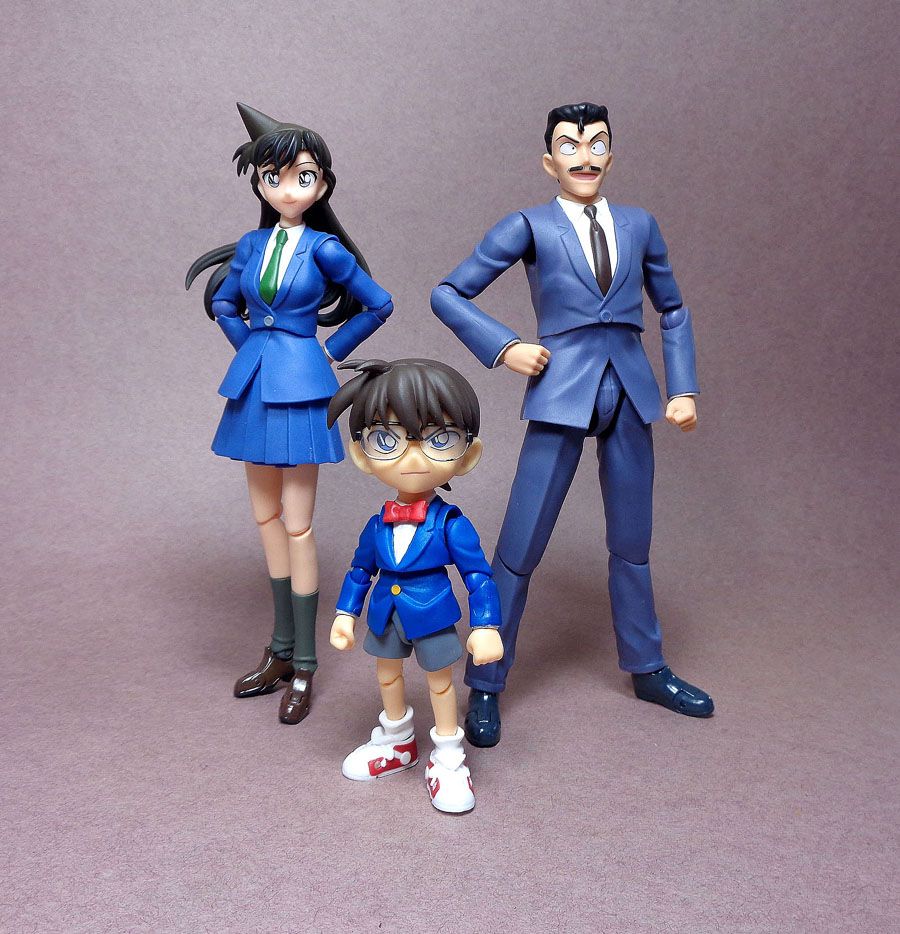 Gold