S.H. Figuarts Dodoria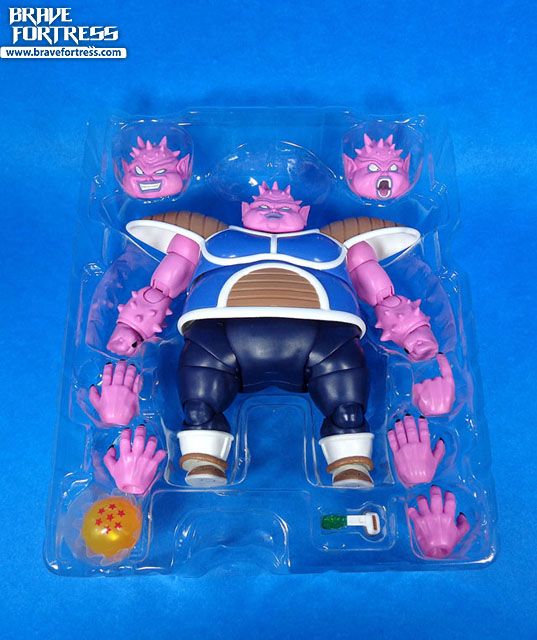 Brash, violent and destructive, Dodoria is one of two terrifying Frieza Force generals (the other being Zarbon). Cruel and sadistic, Dodoria shows no mercy in battle, even to children. He is later finally defeated and killed by Vegeta.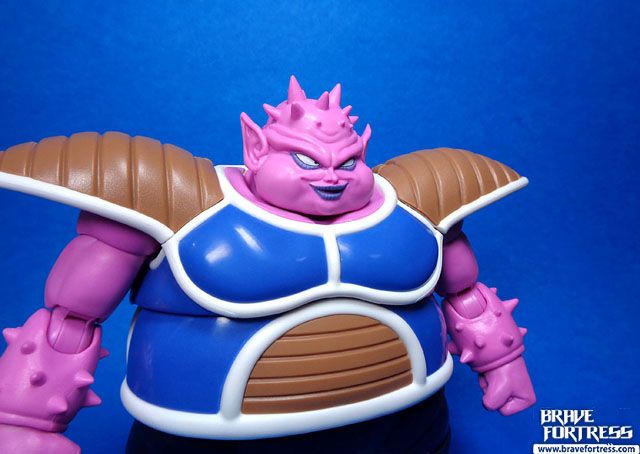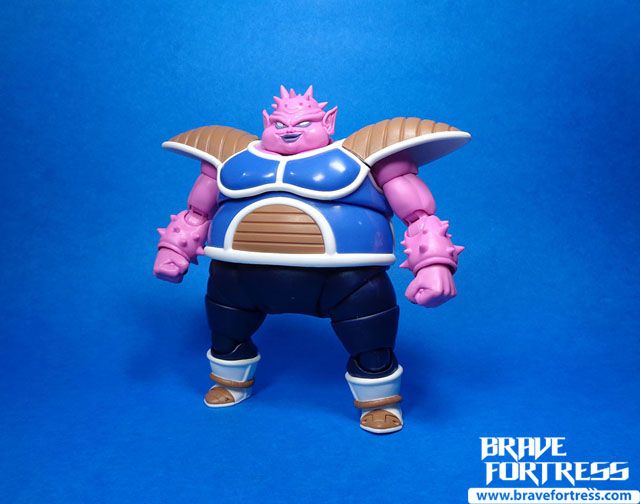 Dodoria stands roughly 6.5 inches tall.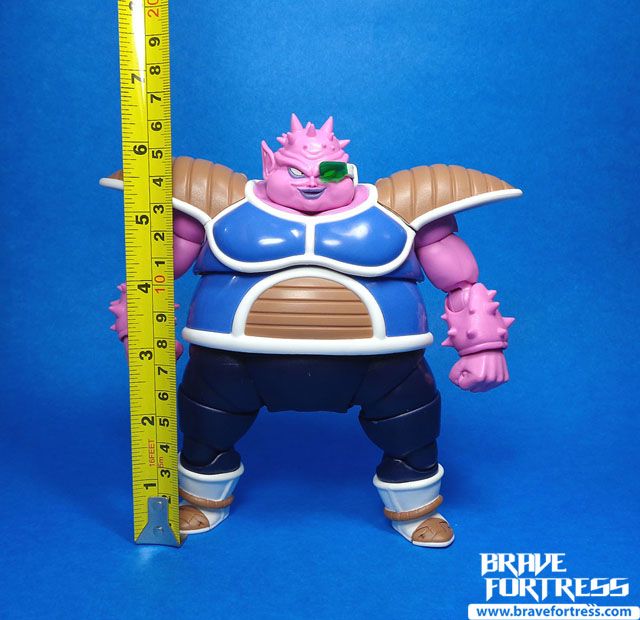 Be careful when swapping out his hands, gripping the forearm to remove or attach the fists can be painful due to spikes on it.

Figure comes with a removable left ear and an optional scouter unit to plug into the side of its head.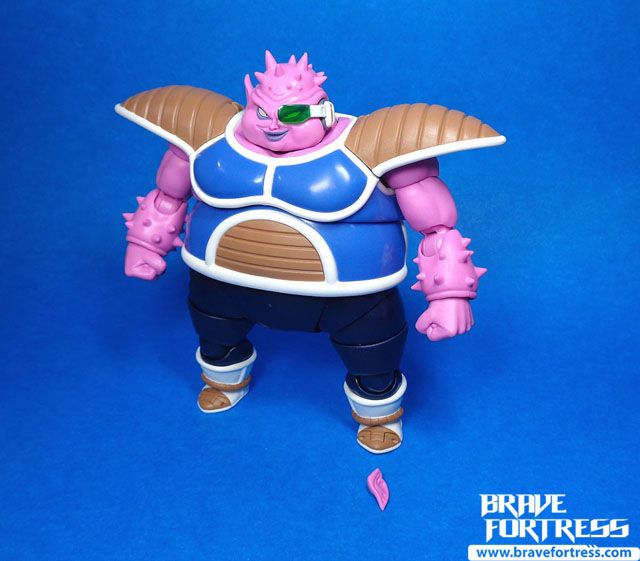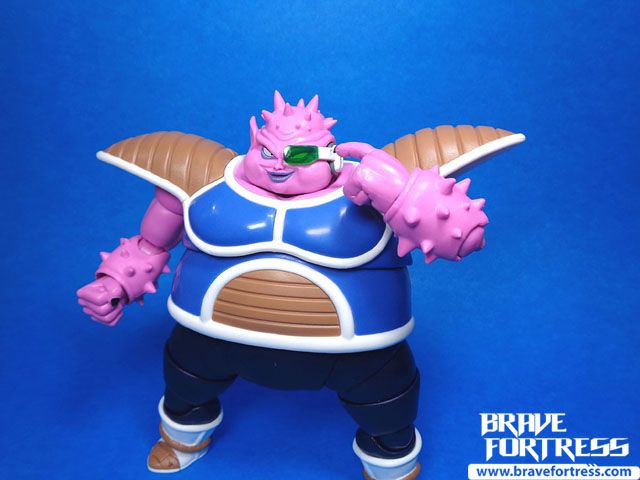 All of the different heads in the set actually feature the removable left ear, so you can plug the scouter into any of the heads.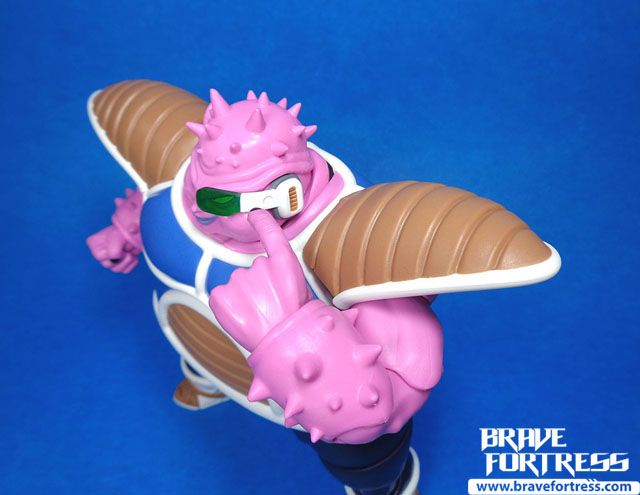 Dodoria comes with a "luminous" (activated) 7-star Namekian Dragon Ball.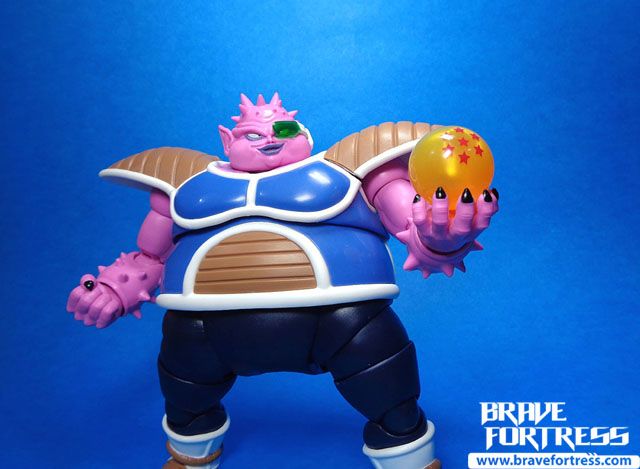 Lastly, Dodoria also comes with a "shocked (angry?)" head sculpt.

In the Anime, his ultimate attack is called the Maximum Buster. Dodoria charges his attack over his head with both arms before firing the massively destructive attack blasts in the direction of his opponent.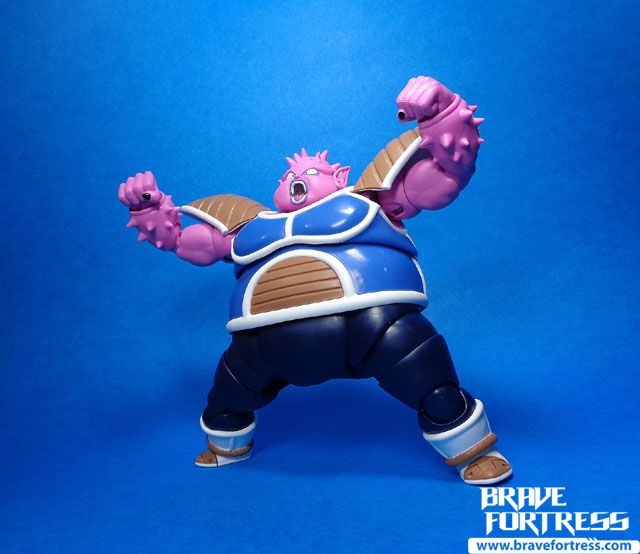 With his fellow Frieza Army general, Zarbon and his boss, (First Form) Frieza (with pod).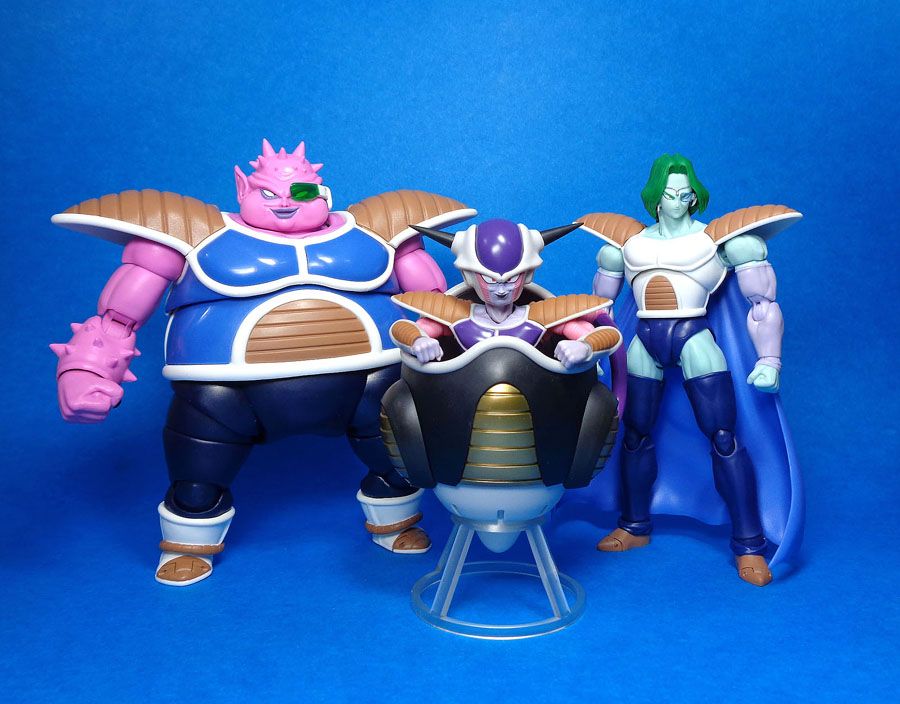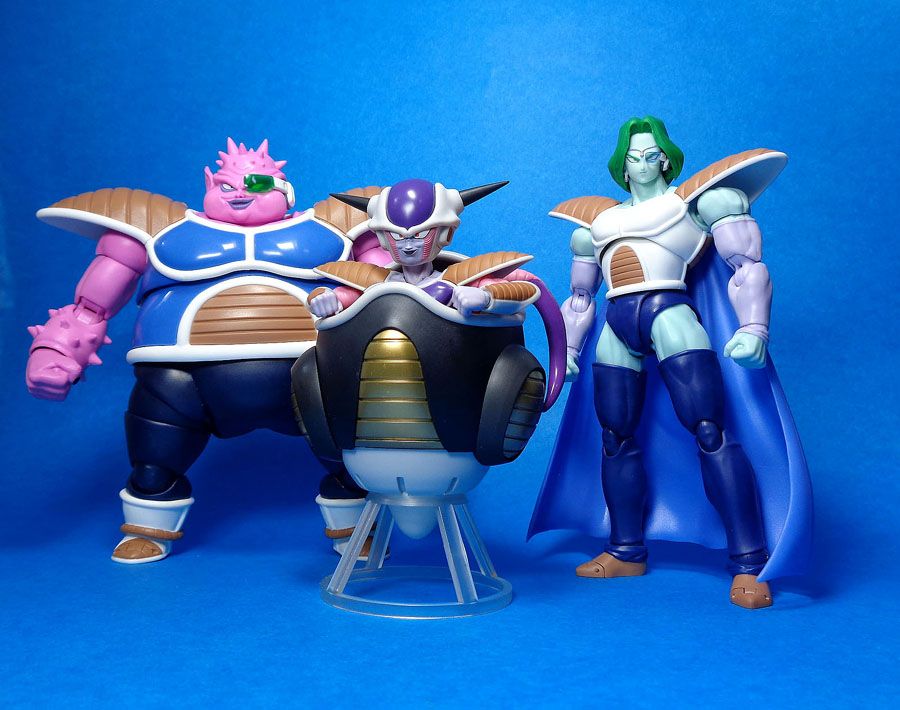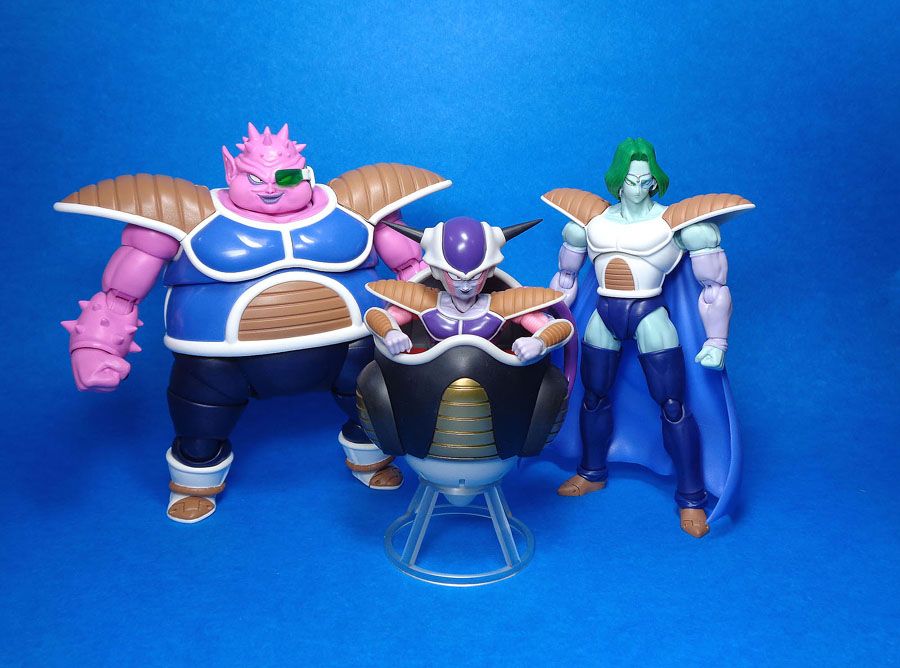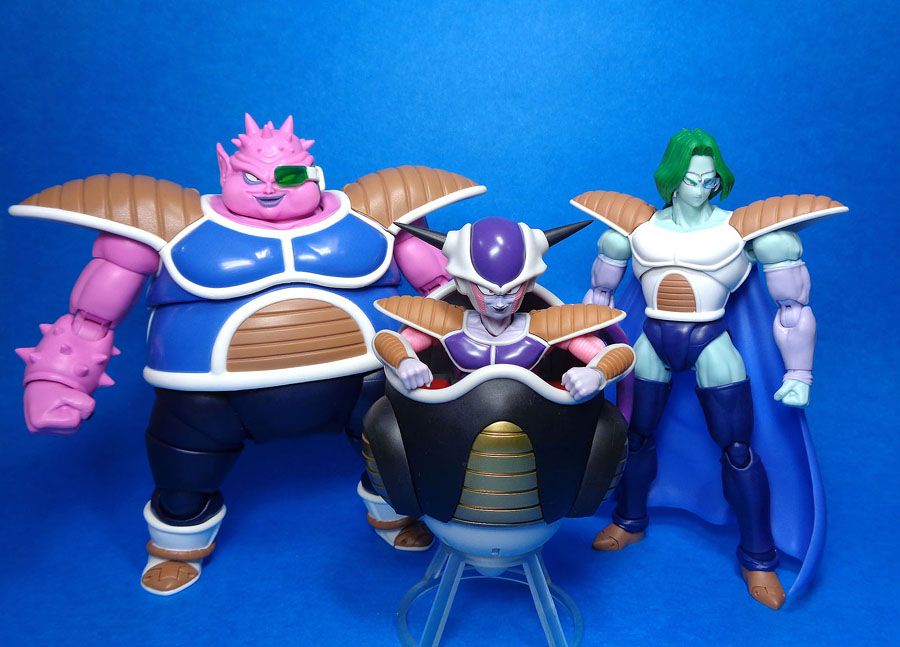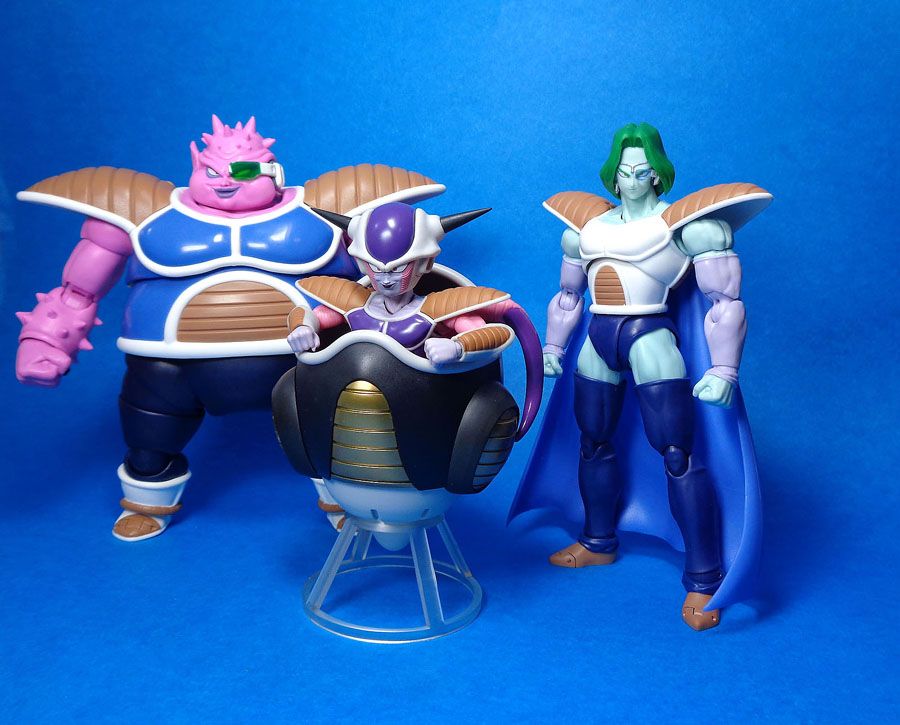 Overall, a pretty good figure. The price is a little higher than most due to its size and the fact that its a P-Bandai/ Tamashii Website Exclusive. I do wish it came with some sort of effects parts though.

Gold