S.H. Figuarts Dragon Ball Xenoverse Trunks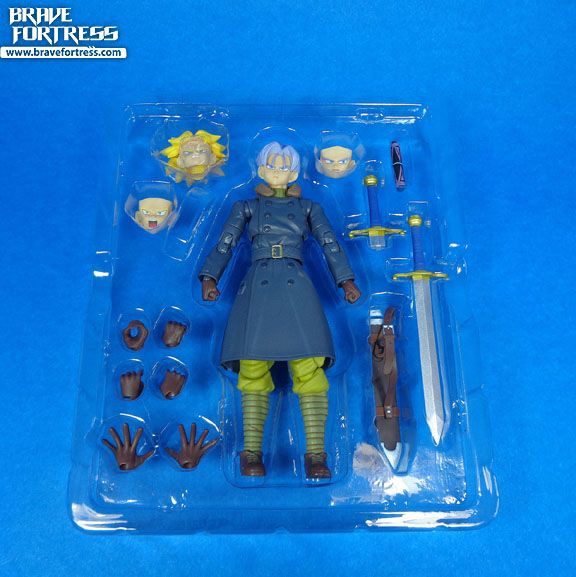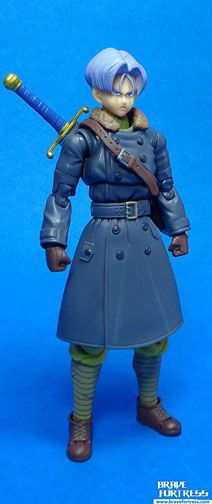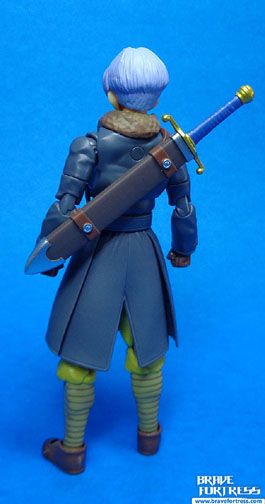 Based on the Dragon Ball Xenoverse games, Future Trunks is the one in charge of the Time Patrollers, a group of multi-raced individuals (the players) who patrol throughout time for anomalies and fight to protect the future.

Trunks' uniform gets a whole new look in the game.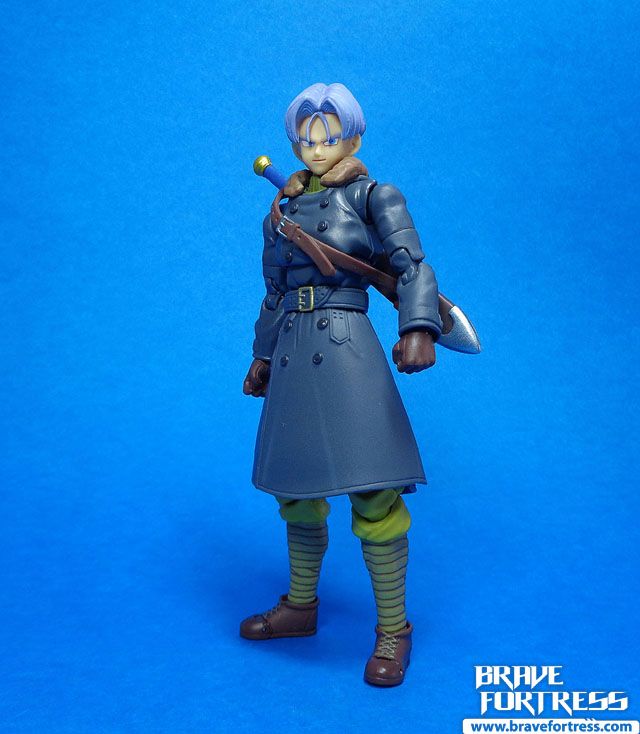 While I like the new coat outfit on trunks, I can't say I like the design for his legs and feet. Really? Shoes??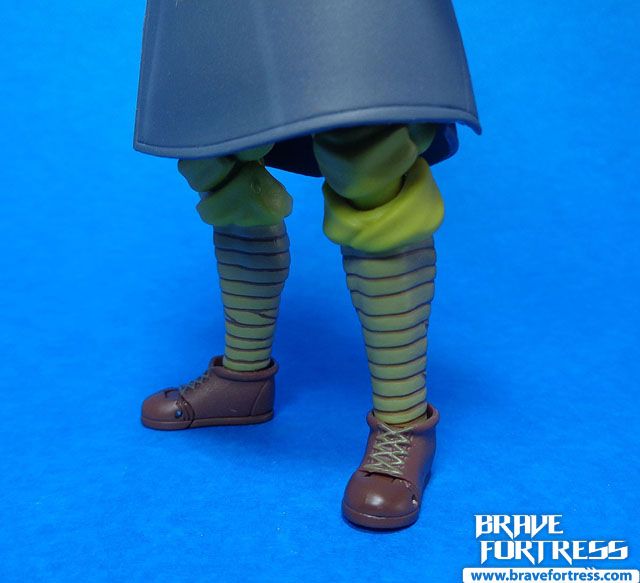 With a fellow Time Patroller.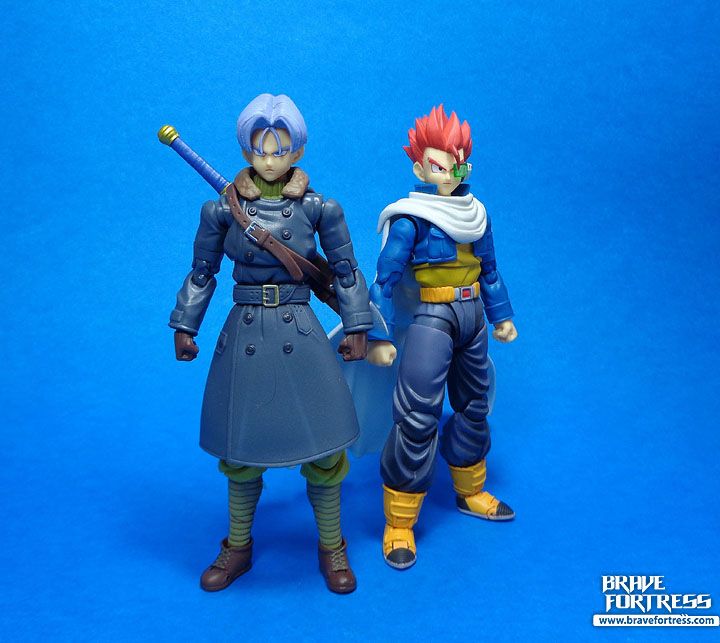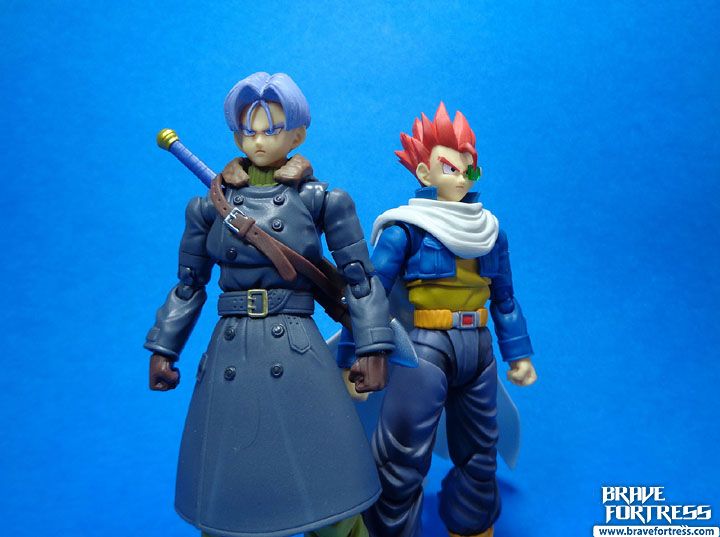 Trunks comes with a Time Scroll accessory.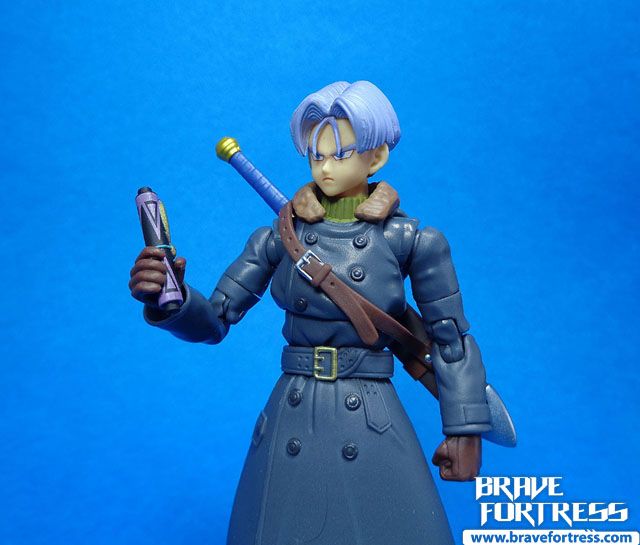 In the game, Trunks gives you your missions, you gain access into the time stream via the Time Scrolls.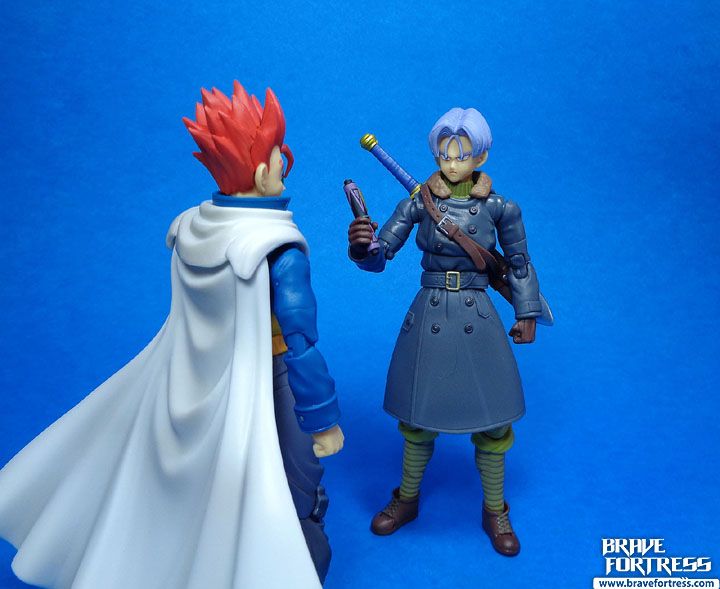 Trunks still carries his ever trusty sword, given to him by Tapion.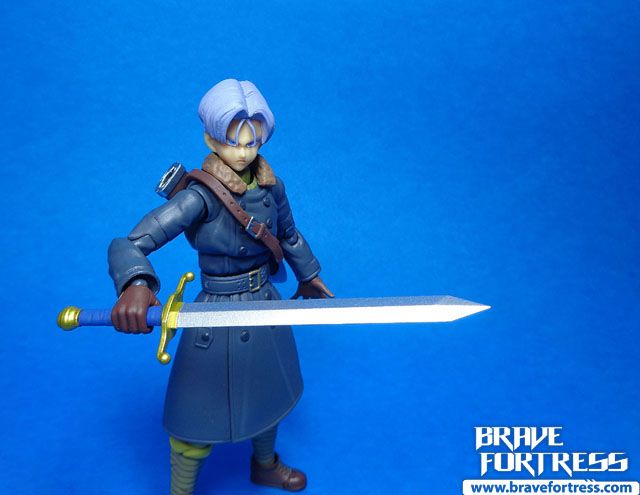 The set also comes with an alternate Super Saiyan head and parts.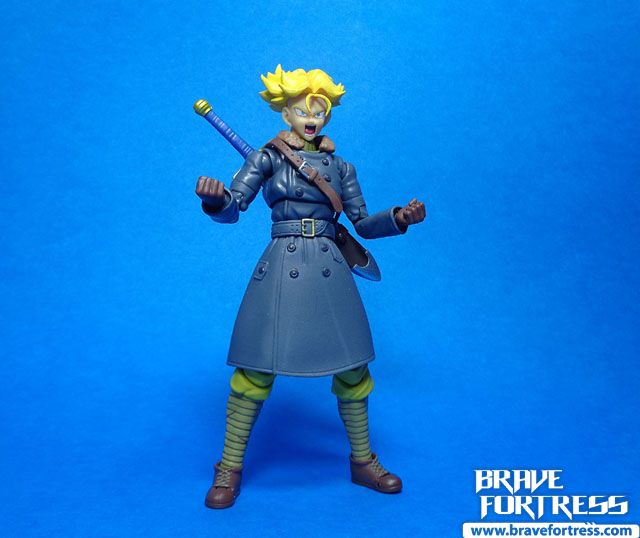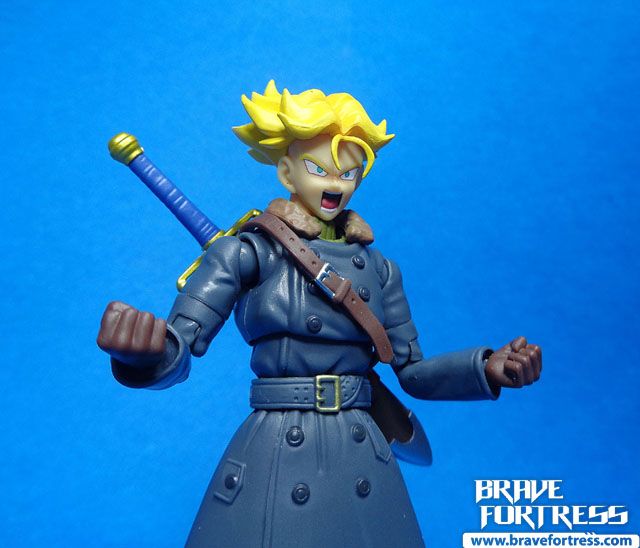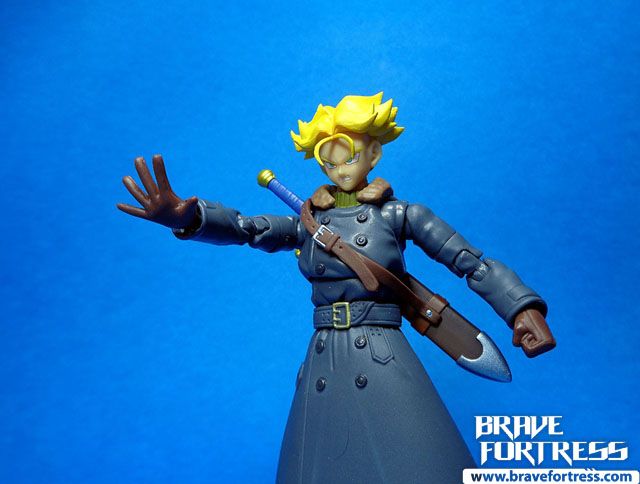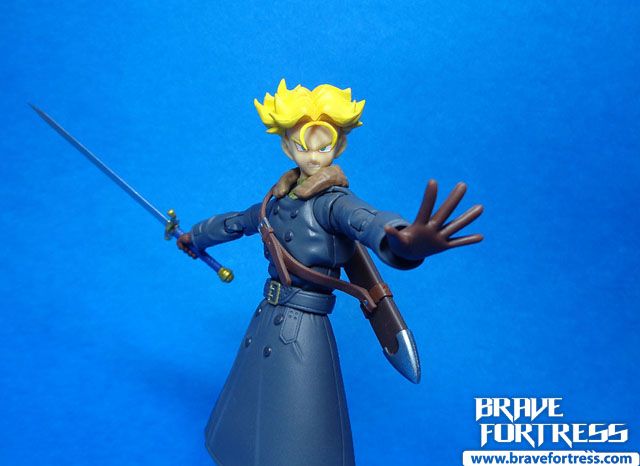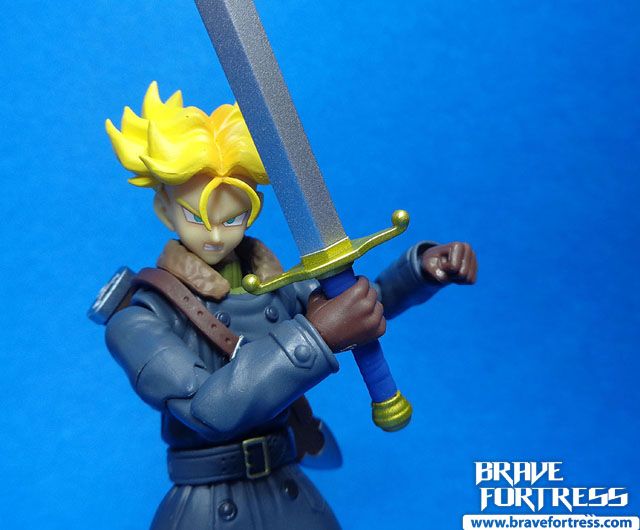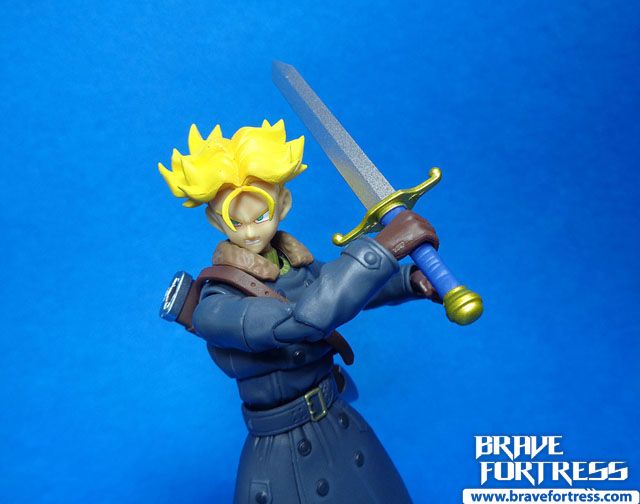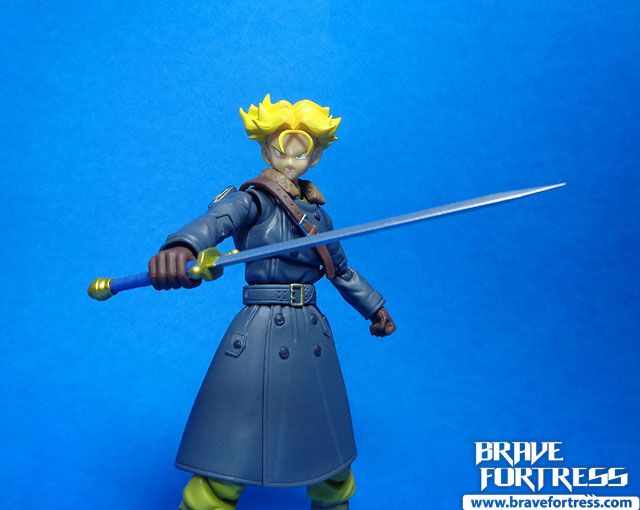 I always liked Future Trunks in the DBZ sagas (not kid Trunks though, that brat's annoying). He's probably my favorite character after Goku. So I may be a bit biased in saying this figure is one of the best in the S.H. Figuarts Dragon Ball line.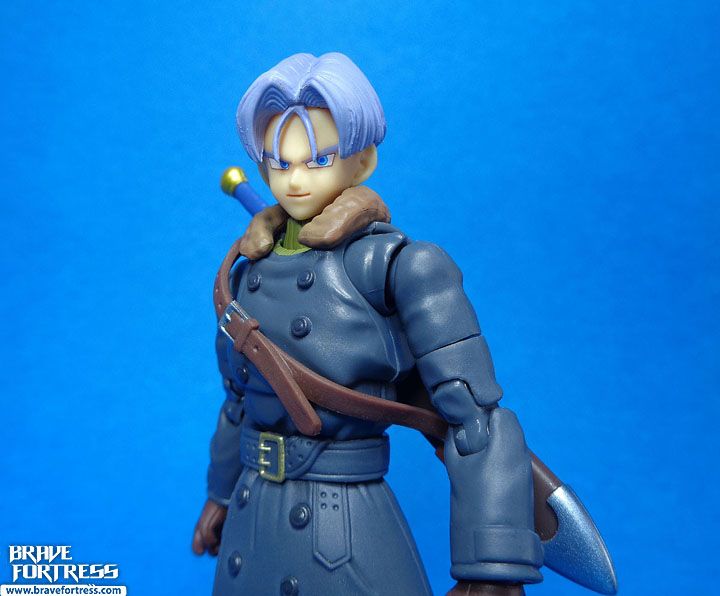 Gold