S.H. Figuarts Dragonball Z Nappa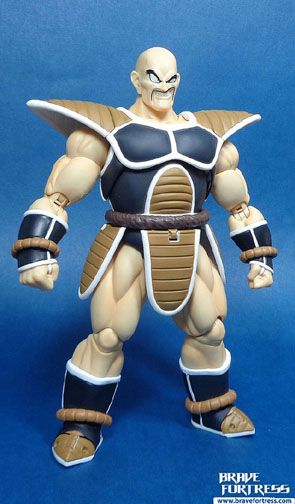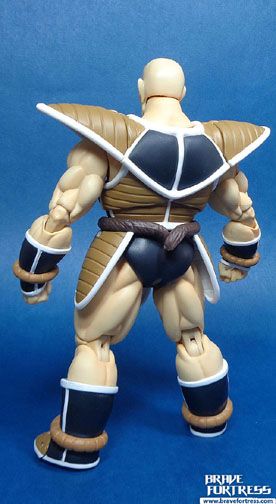 Nappa was teased a few years back, the prototype kept popping up around various Tamashii displays. But the proto was always half naked, sans his Saiyan armor (he took off his armor to show he was really serious, after killing Tien and Chiaotzu). The prototype also seemed bigger, beefier than what we get here.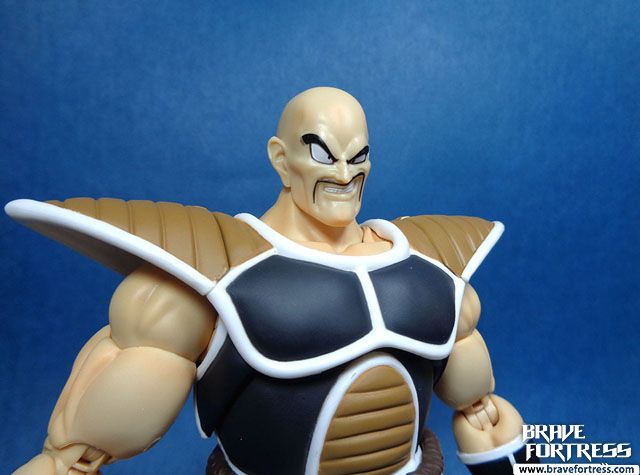 I'm actually glad the naked prototype didn't get made and we're getting a "clean" Nappa instead. He looks better and more proportioned.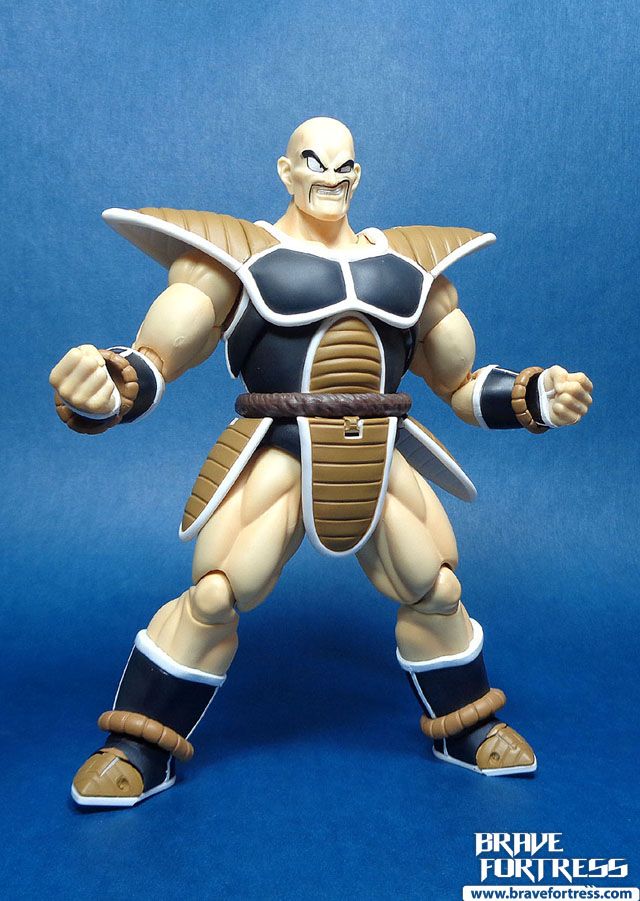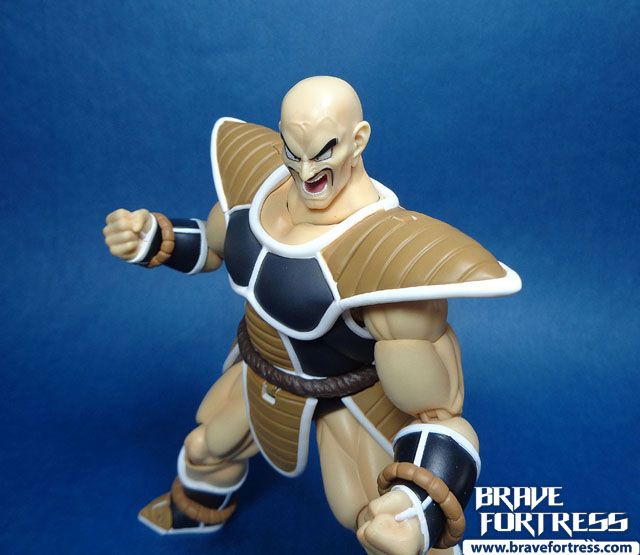 Combat stance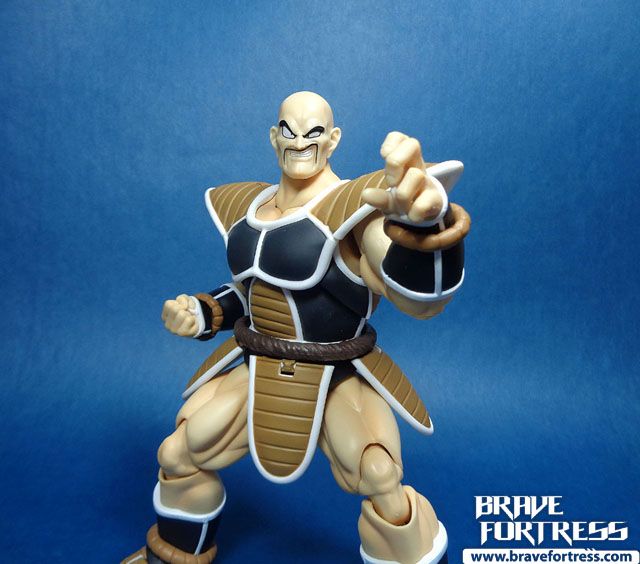 Bomber Dx attack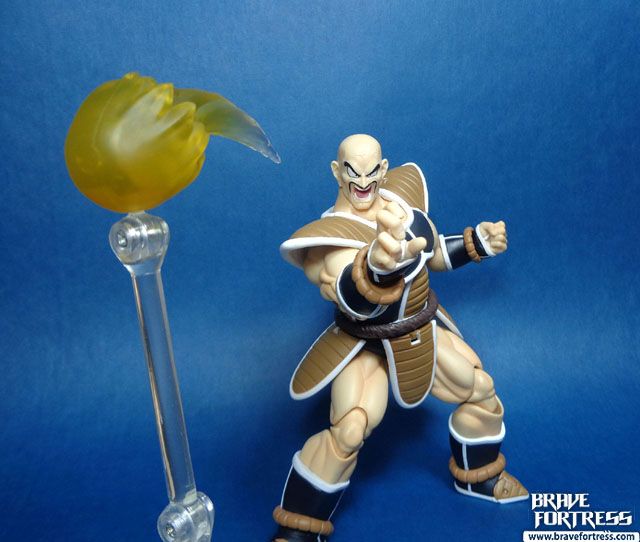 Exploding wave.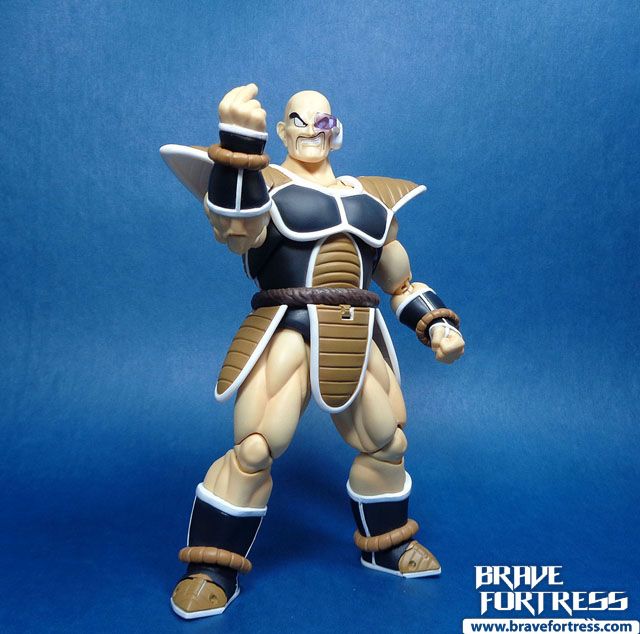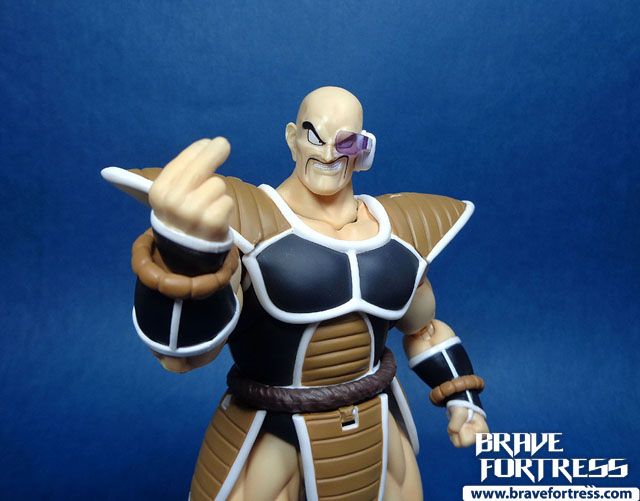 Scouter-equipped head.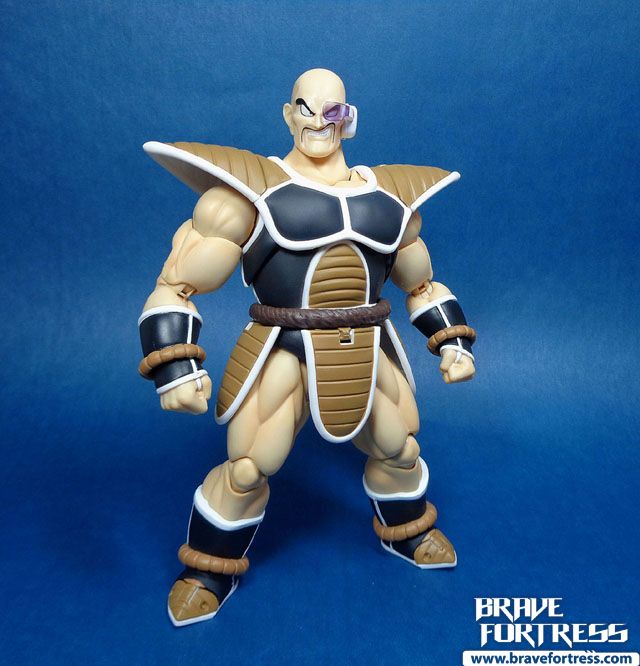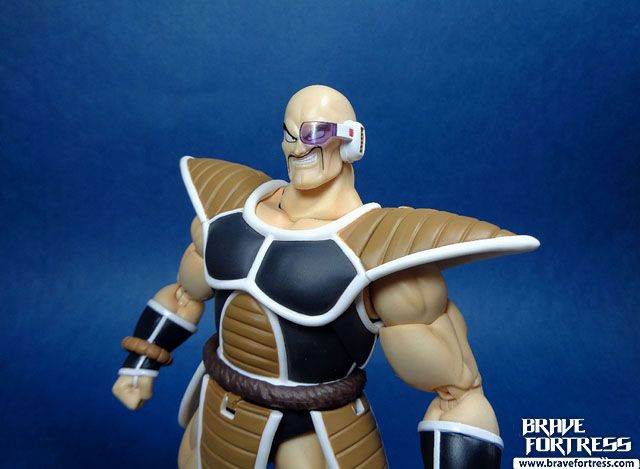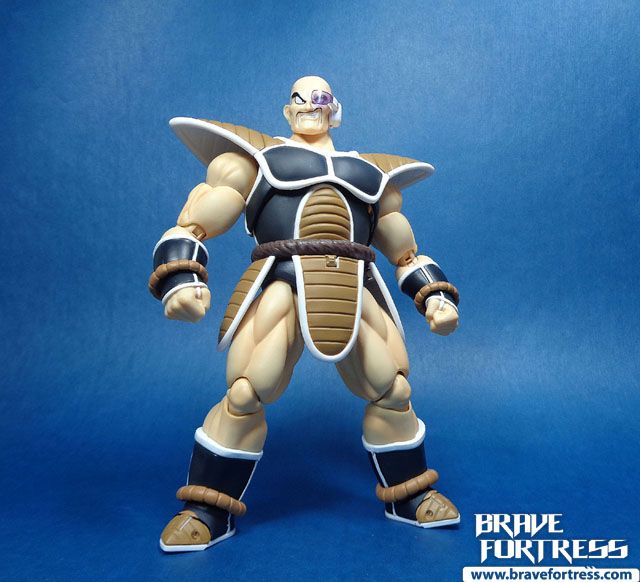 I find it funny they included his "looking behind" face from when Chiaotzu tried to do his kamikaze attack.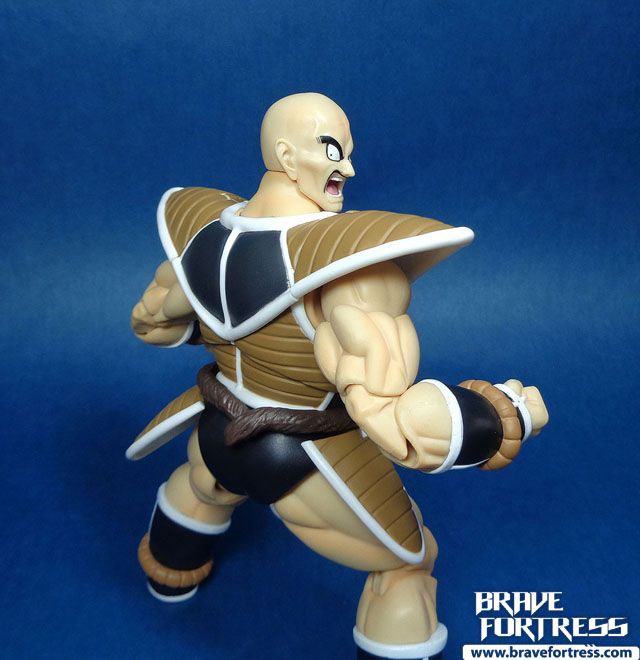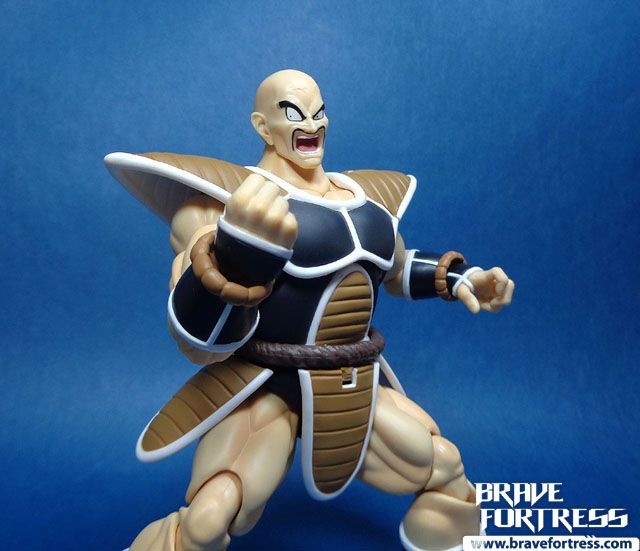 With the SH Figuarts Scouter Vegeta. I didn't bother getting the 2017 version since this guy does the job of filling the character slot nicely on his own already.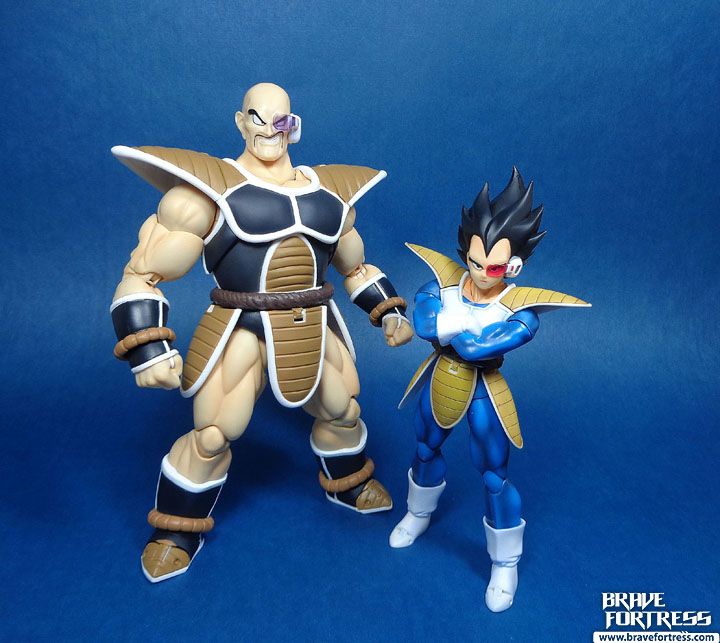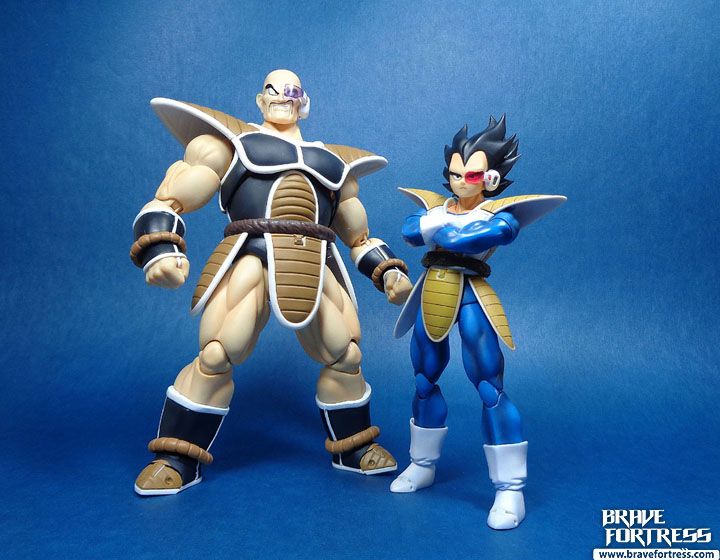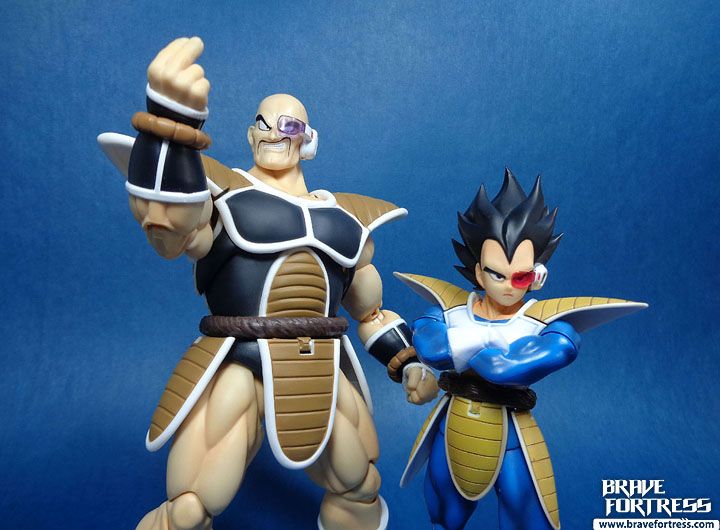 Heh, I'm really surprised Vegeta never tried to resurrect his old partner. What a jerk.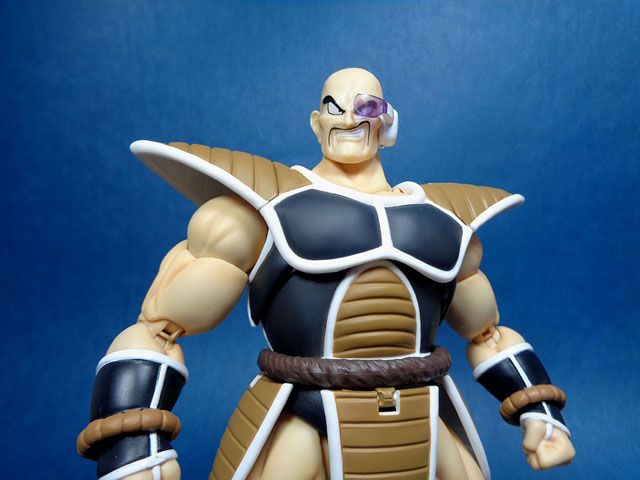 Gold