S.H. Figuarts Goku Hara Hachibunme lunch set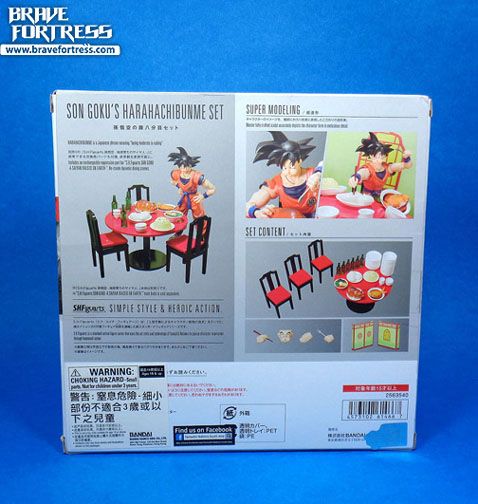 A restaurant meal set for S.H. Figuarts Son Goku. The entire package features a meal fit for a family (or one very hungry Saiyan).
I love that there are carboard backdrops are included with this set!

The chairs come with removable "seats".

The chair is set perfect to Goku's height when sitting down.

Lol… even the table's Lazy Susan actually works. A bit of bad news is that the table is a bit wobbly though, I don't know why? There are no other pieces to plug in, but the upper connection just doesn't fit in snuggly enough to prevent wobbling. Am I assembling it wrong?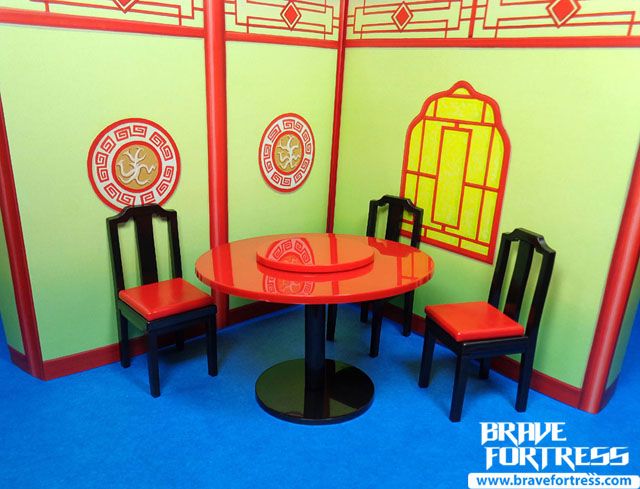 It's crazy impressive that the plates and bowls are separate, individual pieces!!! I was expecting the stack to be one single piece!! This blew me away!

To itemize the dinnerware, the set comes with
Plates x 18
Big bowls x 18 (17 together in one corner of the tray + one holding the ramen)
Rice bowls x 3
Tea cups x 3
Bottles x 6
Yeah, I highly doubt this is enough to sate Goku's crazy appetite. Heck, he could probably eat the table and chairs too if they were edible (and that still wouldn't be enough). Saiyans are hungry dudes!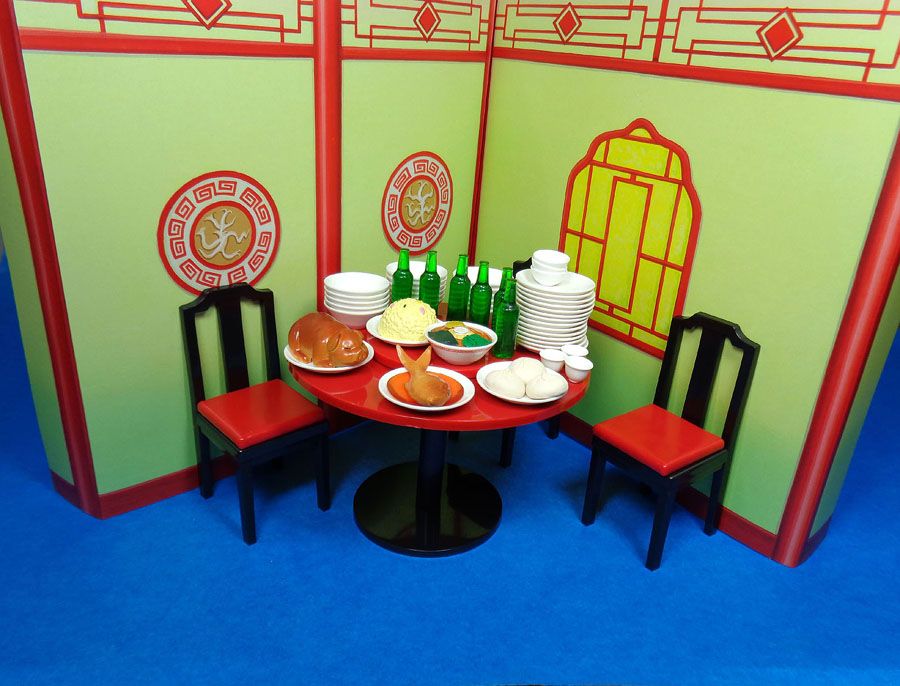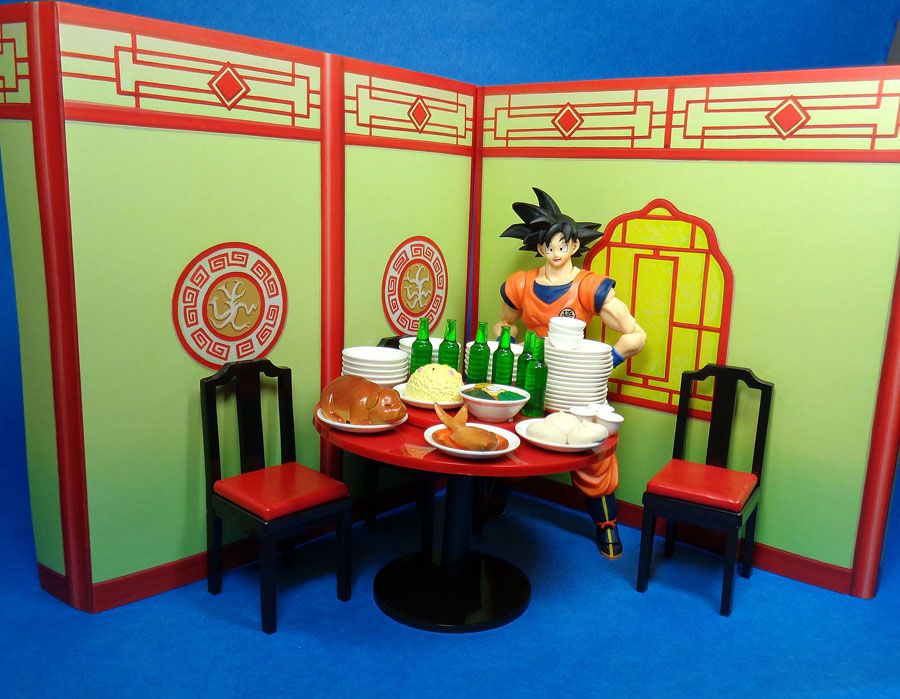 Optional accessories for Goku, including a "cheeks full of food" face. Excellent!

Itadakimasu!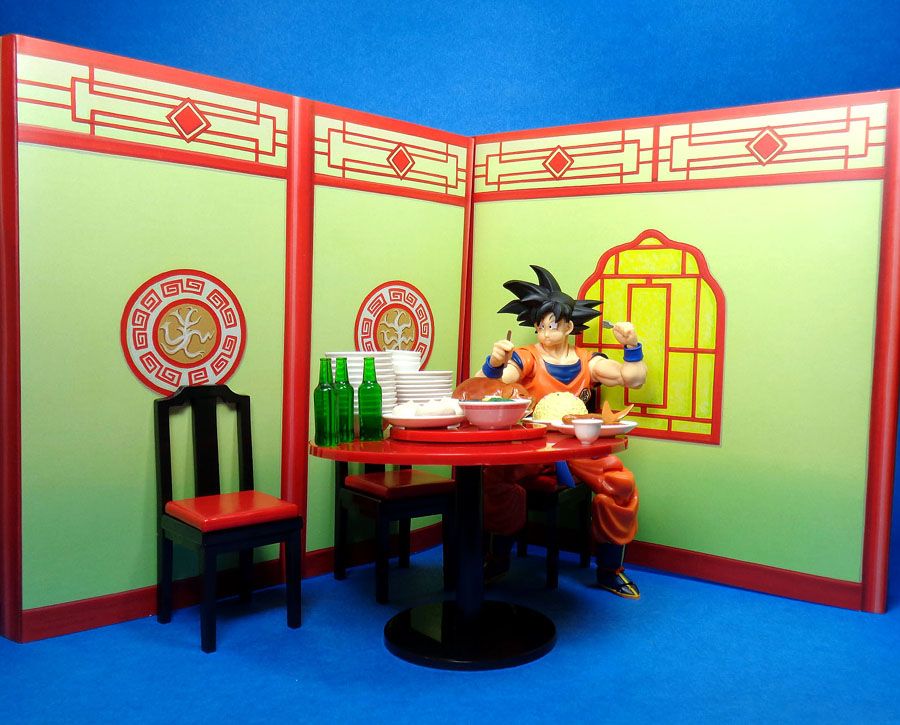 Heh, the only thing missing from this set is an optional face for Vegeta, as he usually stuffs his face while eating, too (All Saiyans eat a LOT in between battles to replenish their insane amounts of stored Ki).

Overall, I love it! It's one of those crazy things that only Bandai would come up with and it captures the scene perfectly (not everything about Dragon Ball is about fighting)! I'll probably have to pick up a spare "A Saiyan raised on Earth" Goku figure just to pair up with this set for display purposes. Bandai, you're an evil genius.
Gold