S.H. Figuarts Jiece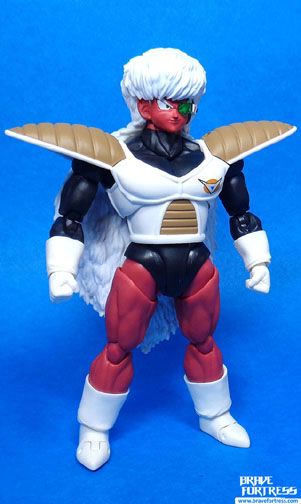 Second-in-command of the Ginyu Force, Jiece is Captain Ginyu's trusted right-hand man.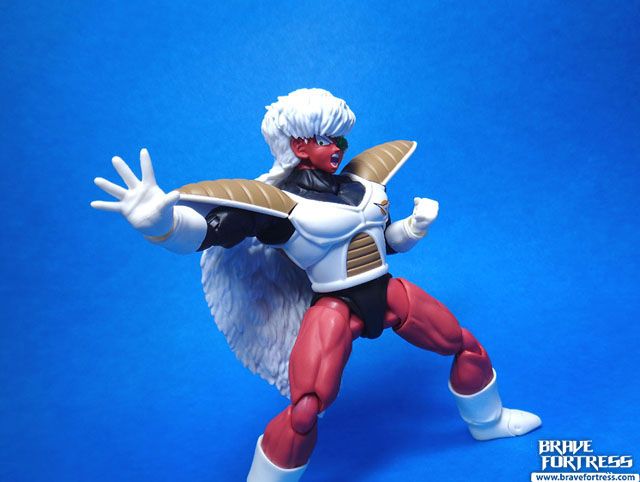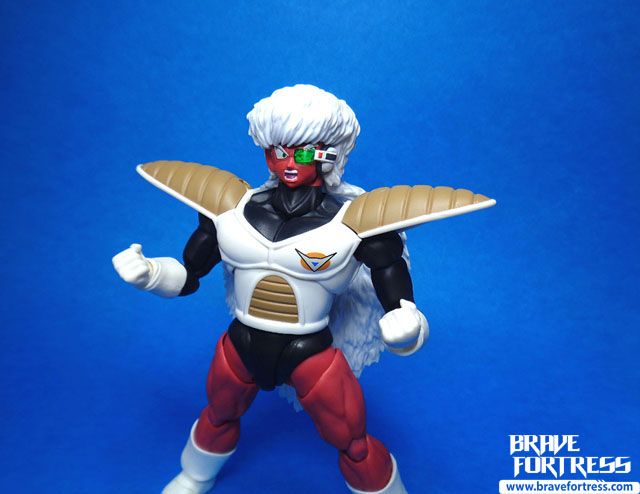 As usual, thanks to the long hair, it throws off the weight of the figure to the back, making it difficult to pose sometimes.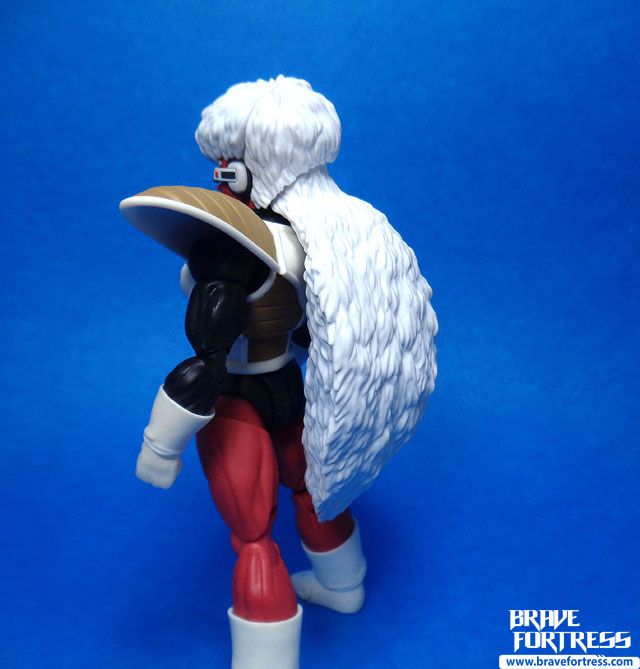 The set comes with a "post body swap" Ginyu/Goku head, as evidenced by the evil grin and Scouter, Son Goku body not included.

Jiece comes with a Scouter case, too bad the case doesn't open up though, but hey, at least you can recreate the scene from when he was holding the case. Yay!

A specific hand is required to hold the case.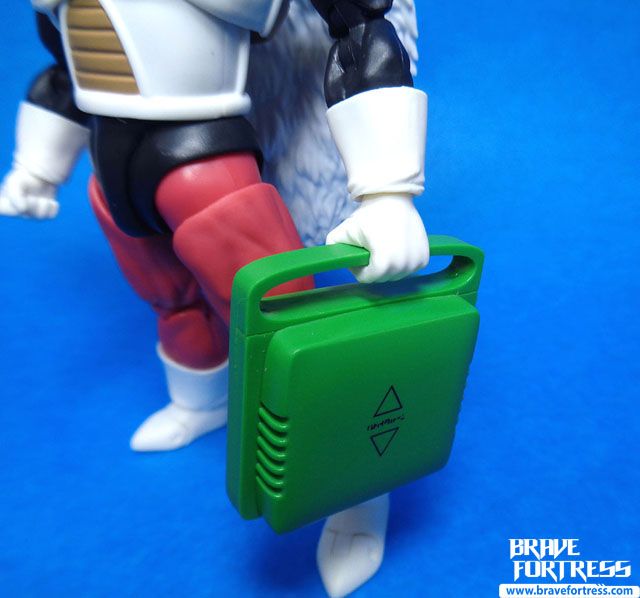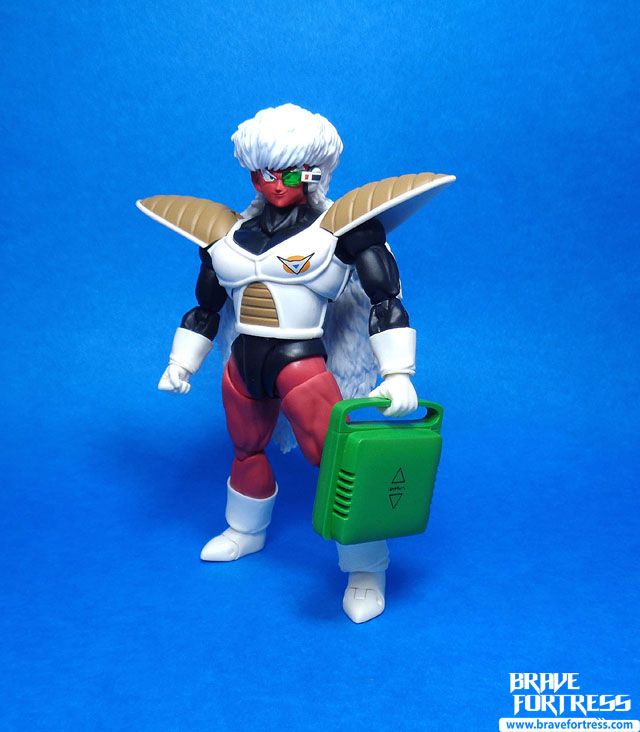 As part of the "collect all the Namekian Dragon Balls" gimmick Bandai came up with for the Frieza Saga S.H. Figuarts figures, Jiece comes with the 2-Star Namekian Dragon Ball.

Jiece comes with an alternate yelling face with a wider mouth for his "Crusher Ball" ultimate attack.

The effects part clips onto his wrist thanks to this attachment here.

Crusher Ball!!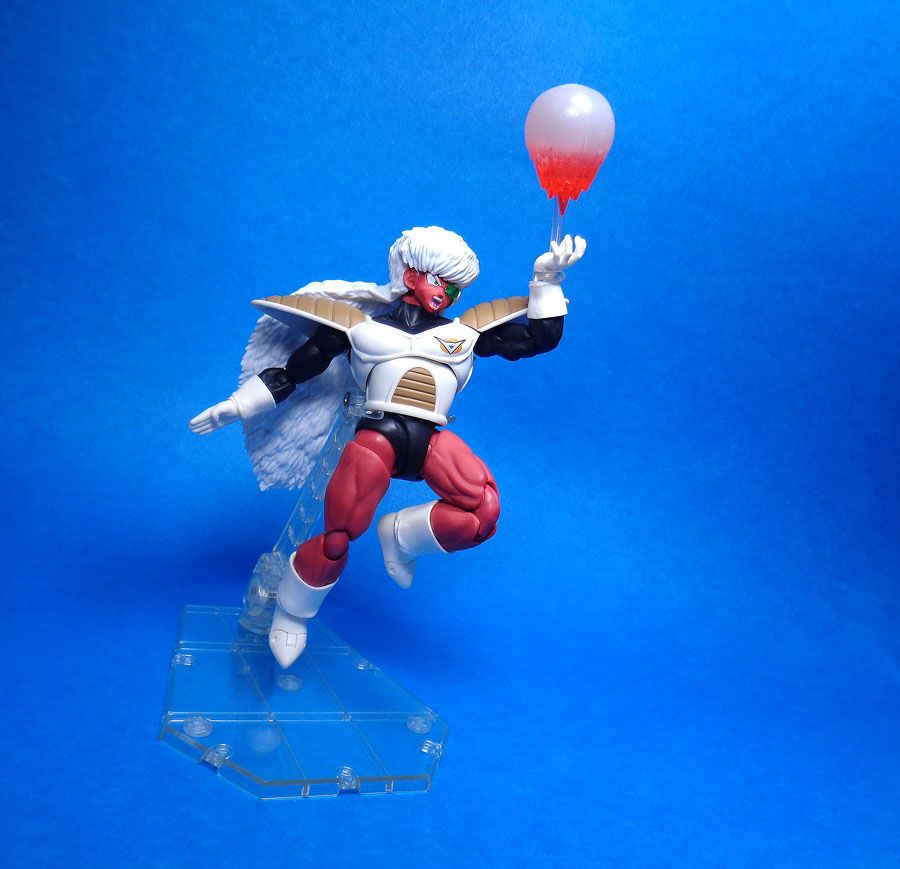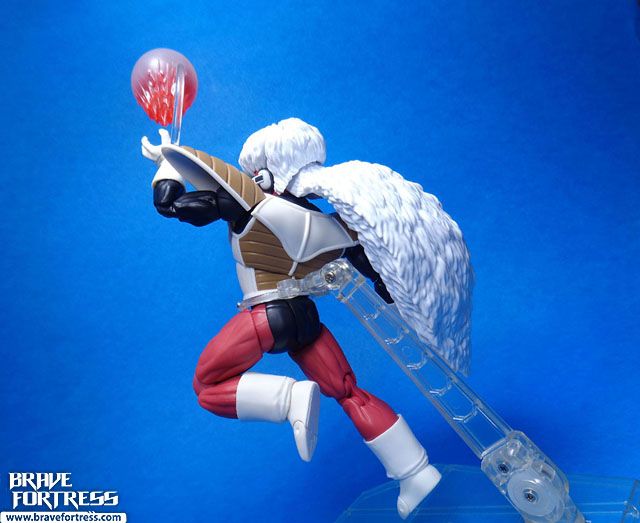 The set comes with an alternate back plate to plug Jiece into Soul Stages, but I think I prefer the regular way of holding him in place.

As part of the Ginyu Force, zany poses are a must!

An alternate shoulder plate piece is included.

Personally, while it's nice that these alternate shoulder pieces are included, they are HUGE pain to clip on. Hardly worth the effort I think, plus Jiece only did this pose solo I think? He never did it with the whole gang.

Overall, a good figure. I love that we got an effects part for his Crusher Ball attack and that he can pretty much do all the poses from the show. I think of all the Ginyu Force figures made for the S.H. Figuarts line, this one is probably my favorite (alternate shoulder plates aside).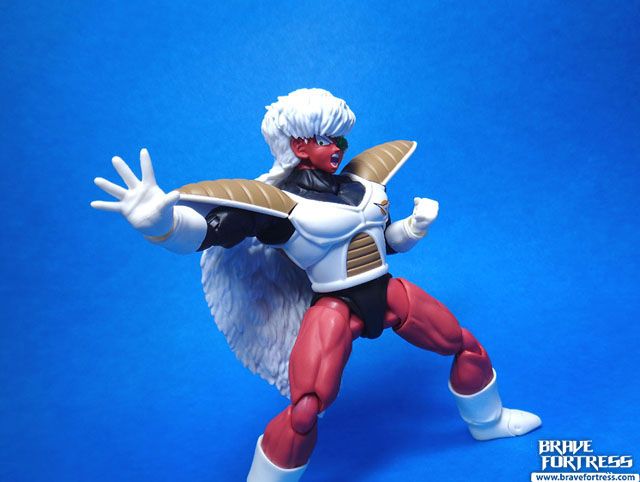 Gold