S.H. Figuarts Kaioken Son Goku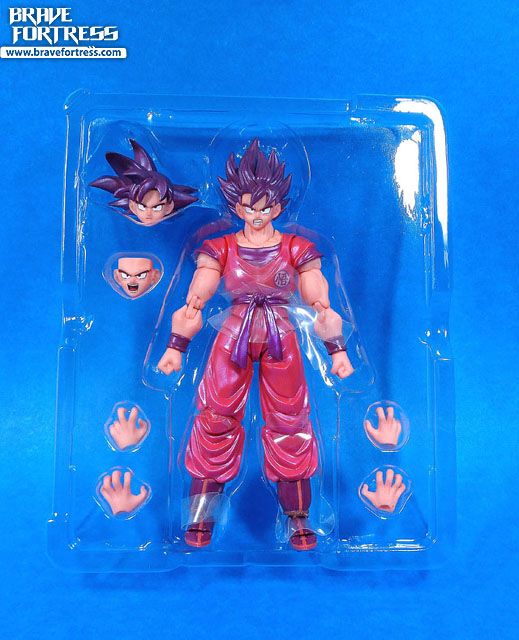 After Goku dies for the first time in the original Dragon Ball Z saga, sacrificing himself to stop Raditz, he spends a full year training in the afterlife under the tutelage of King Kai, learning the secret Kaioken technique before being revived by the Dragon Balls. This powerful technique is actually not a full transformation (such as activating the Super Saiyan mode), but simply multiplies Goku's speed, strength, ki and power. This allows this technique to be applied to his Super Saiyan forms as well.

I really love the "candy colors" application to this figure. It gives it a unique look while capturing the essence of Goku in Kaioken mode.

I'm glad Bandai included the "base" hairstyle for Goku in this set as well.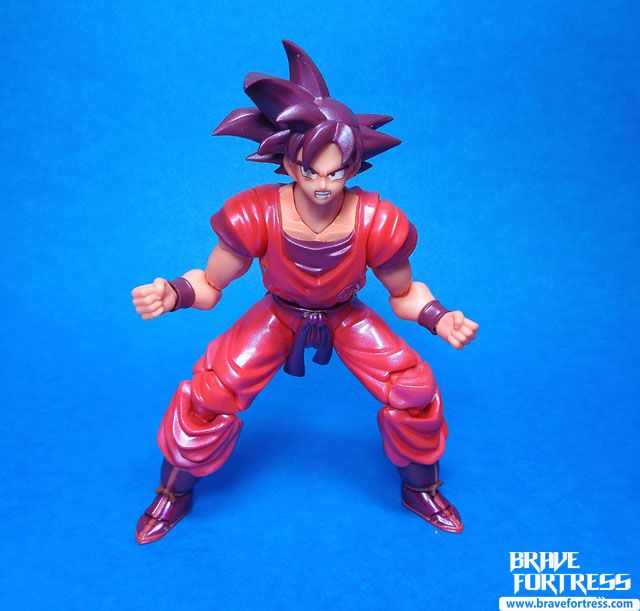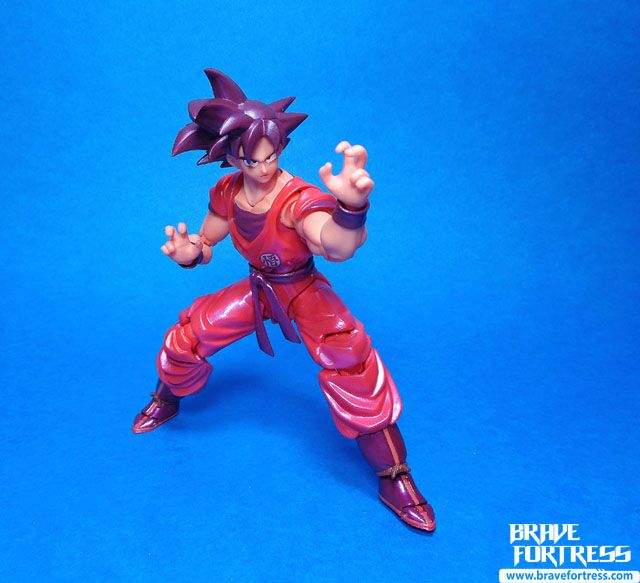 Goku is able to increase the multiplication of the Kaioken to even as high as x100. A huge drawback with this technique, though, is that the higher the level, the more damage the user suffers all at once when he drops out of this form.
Kamehameha!!!!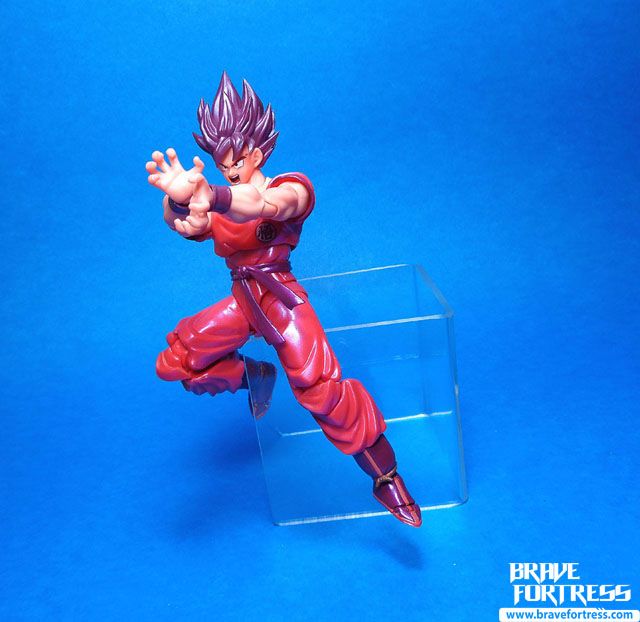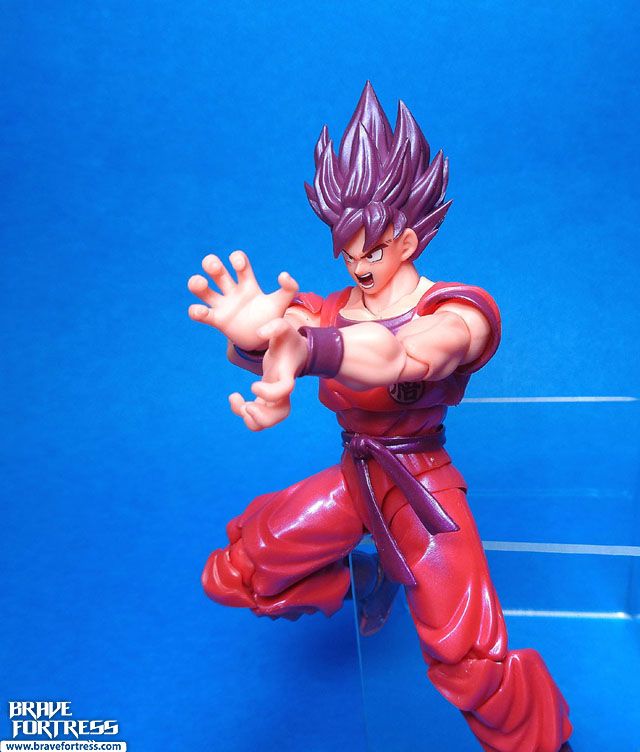 Sigh… sadly, Bandai included zero effects parts with this set. It's the only major gripe I have with it.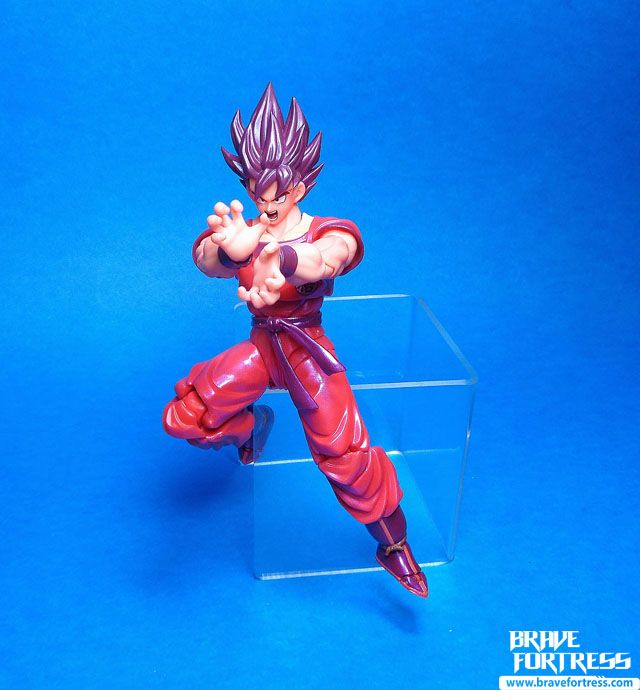 Goku in this form really looks intimidating to his enemies.

I was planning to grab Nappa out from storage to recreate that iconic first appearance of Kaioken Goku, but with a bummed leg, I couldn't lift the storage boxes to get to it. Ah well…
Overall, a pretty cool figure. Previously, Bandai had released a Kaioken Goku as an SDCC exclusive figure back in 2017. It was a recolor of the older Goku body design and lacked the "raised hair" parts this set has. The colors on that figure were also not as bright red as they are here. I wasn't able to get that particular figure, so I'm really glad I got another chance with this release and I actually prefer this version better, since the 2.0 body is a lot better looking in terms of sculpt and the "candy color" paint application really stands out.
The only drawback is that this set lacks any effects pieces. I really wish Bandai included at least the aura effect, as it really brings about the Kaioken look for Goku.

Gold