S.H. Figuarts Majin Boo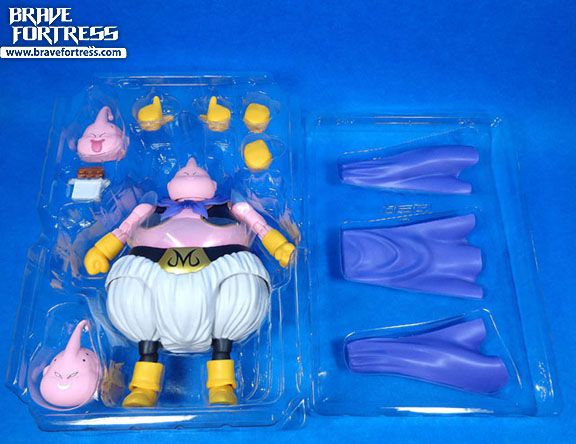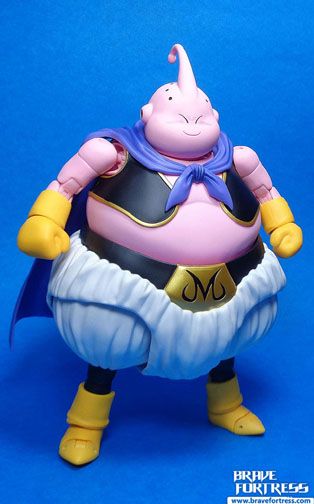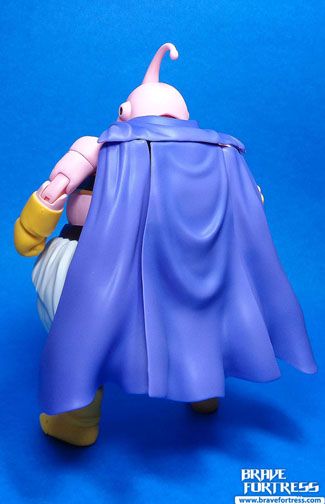 Also known as "Innocent Boo" this version of Majin Boo is the first form we encounter in the series. It is later revealed that he looks and behaves likes this due to the original Evil Majin Boo absorbing the Supreme Kai Daikaioh.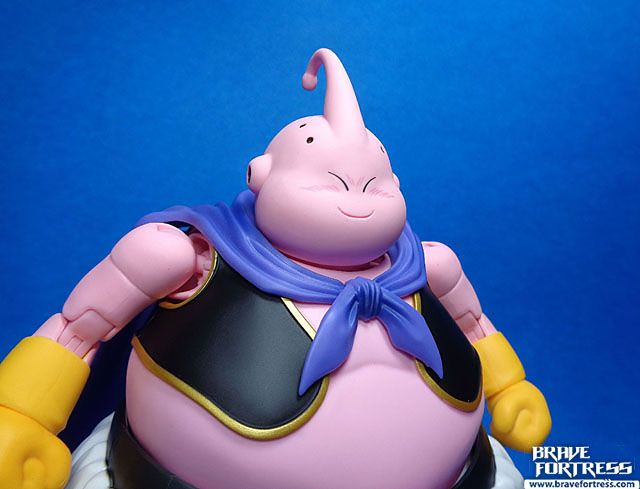 His cape is made up of 3 separate pieces.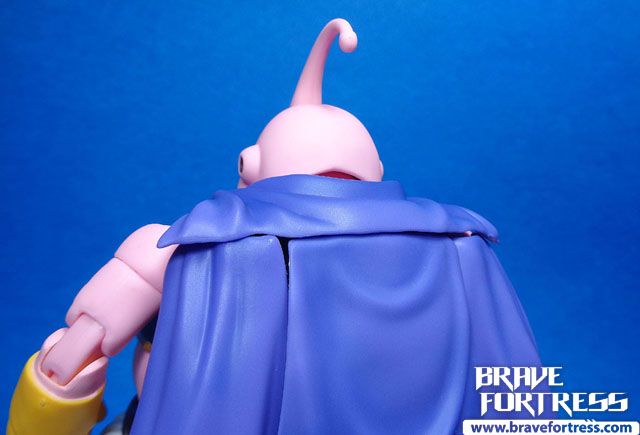 Hehe, that evil smile is creepy.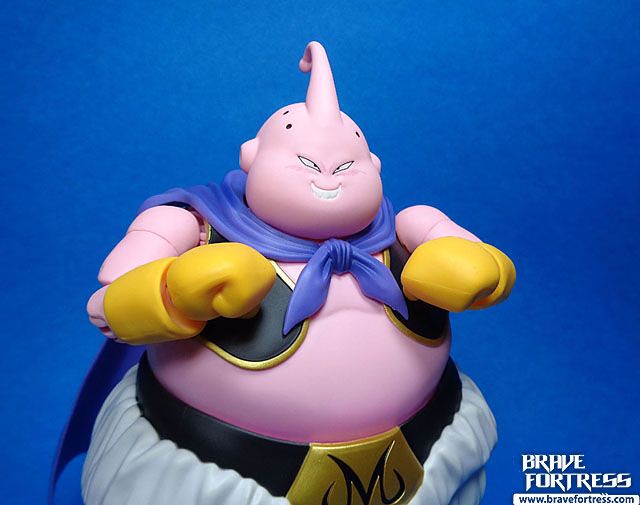 Playful Boo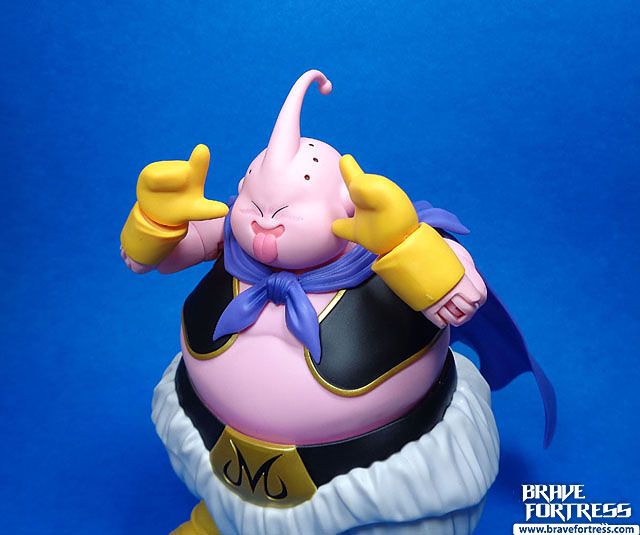 Largely influenced by Daikaioh's love for food, Majin Boo loves to eat, but his favorite is eating candy. He can even transform living people into snacks and sweets which he can "eat". It's cool that Bandai included a candy bar accessory for this guy to snack on.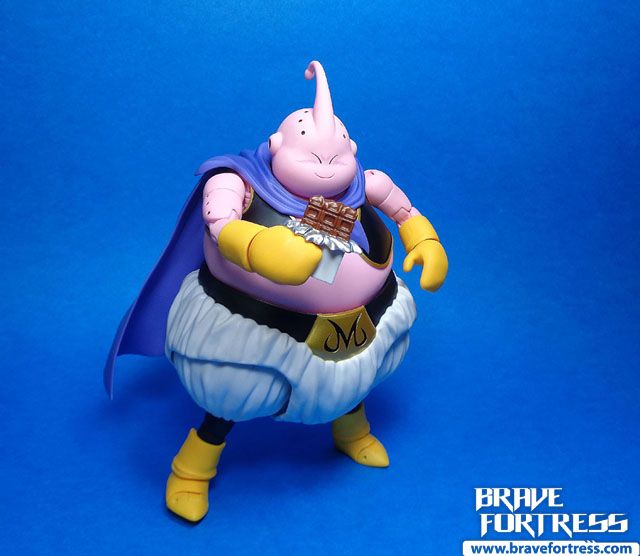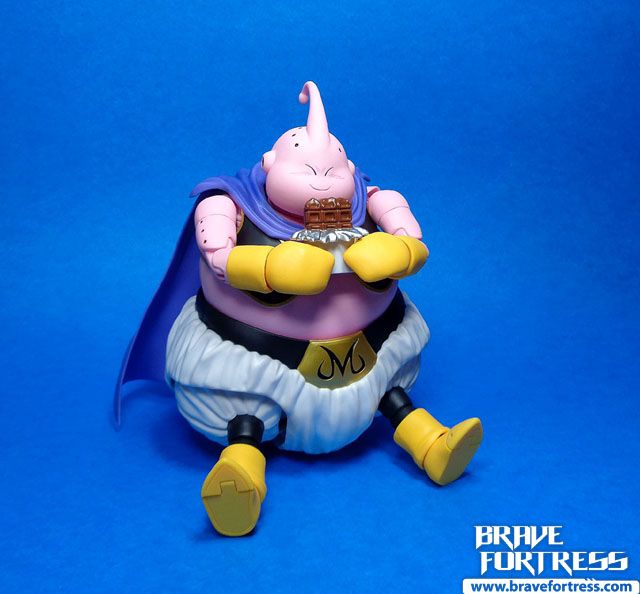 I'll admit that it wasn't until I saw the actual toy that I realized Majin Buu was tall. He never really seemed to be this tall in the series. Impressive. Certainly gives us a lot in terms of value for money.

Much to Goku's surprise in the series, Majin Boo could easily handle Super Saiyan 3.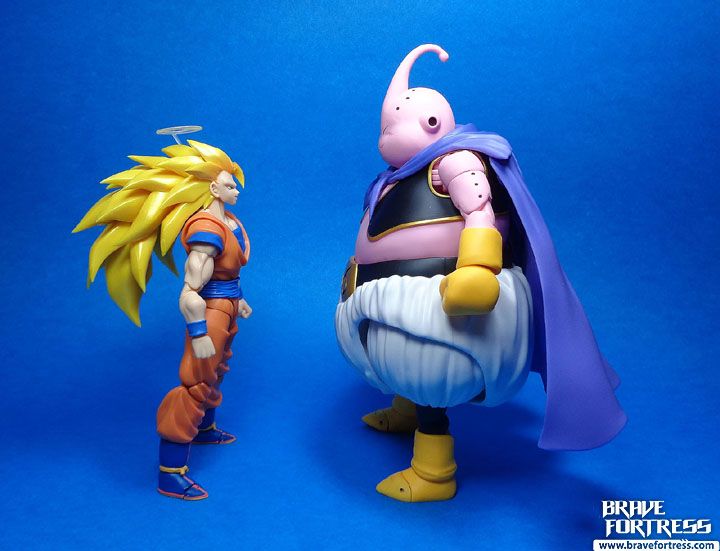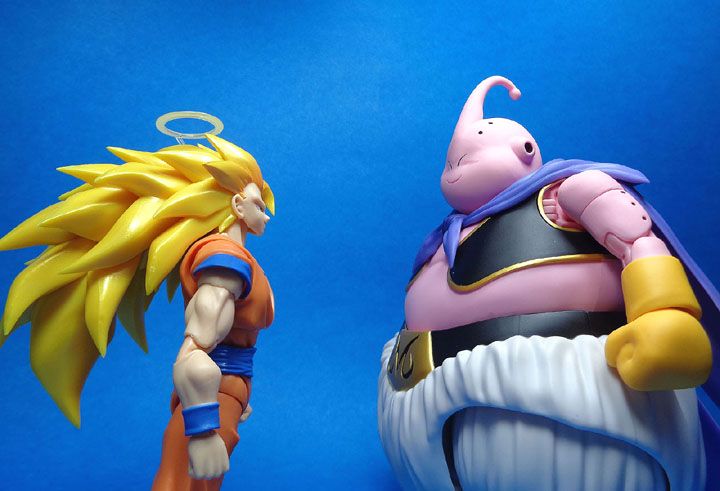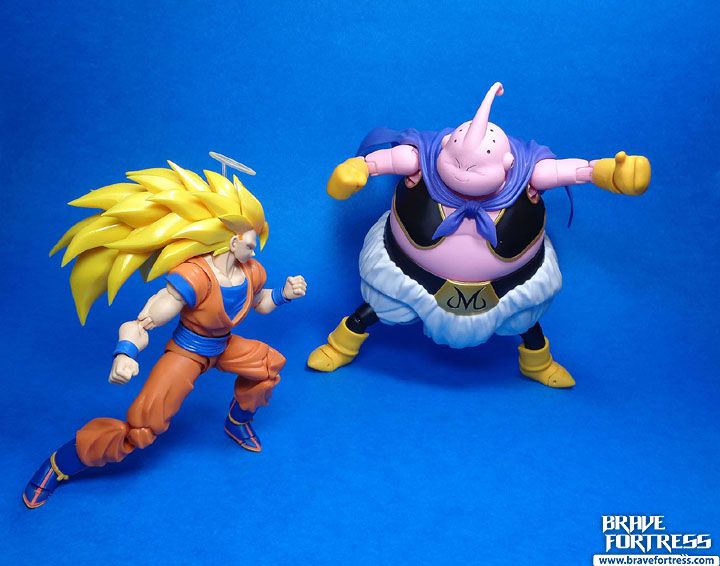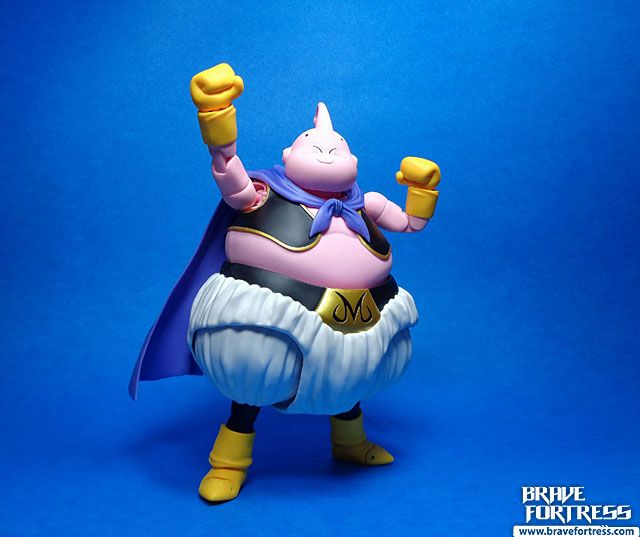 Innocent Boo later becomes a force for good after being separated from his evil side. It was really cool to see him become "student" to Mr. Satan / Hercule and one of Earth's protectors.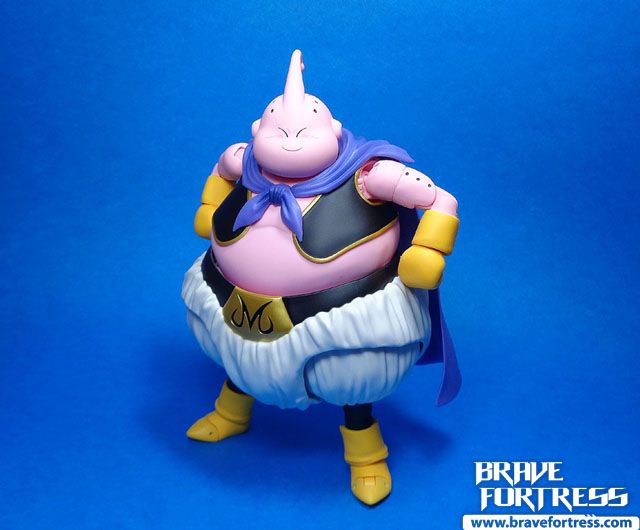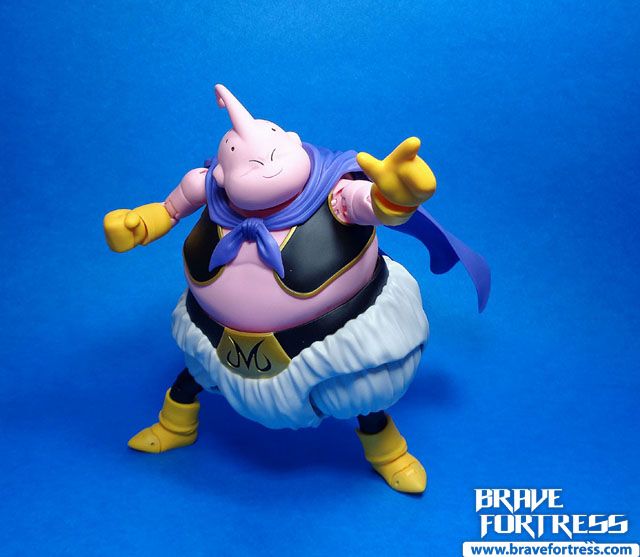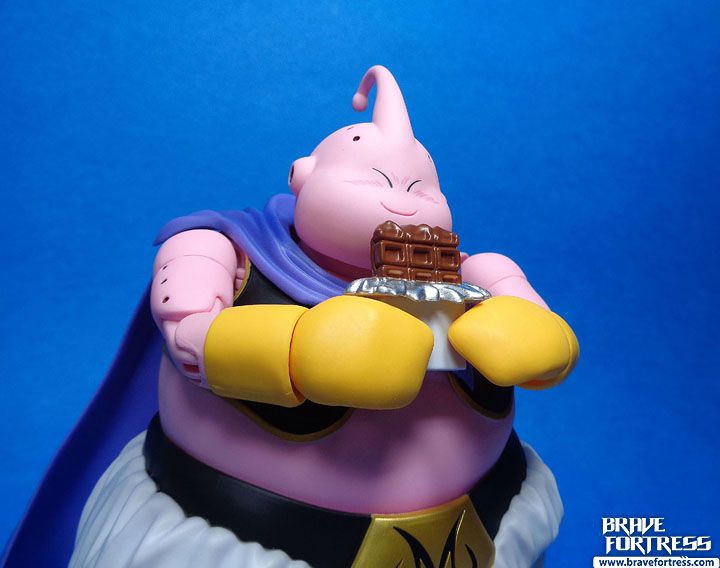 Gold