S.H. Figuarts Raditz
Son Goku's biological brother from Planet Vegeta and the first villain in the Dragon Ball Z series, Raditz arrives on Earth and tries to recruit his brother to join the Saiyans on their quest to conquer other planets. After Goku refuses, Raditz kidnaps Gohan, forcing Goku to make an uneasy alliance with his long time nemesis, Piccolo, to save his son.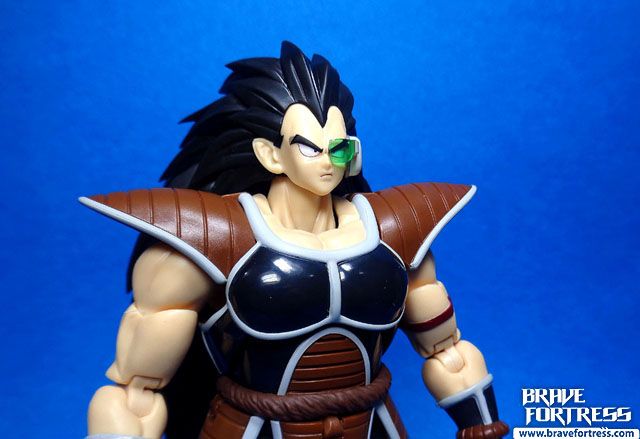 The figure's long hair can get in the way of posing him properly.

An optional back plate is included so you can peg the figure onto a Soul Stage for proper posing.

Raditz stands roughly 6.75 inches tall.

Raditz comes with an optional "arms folded" accessory.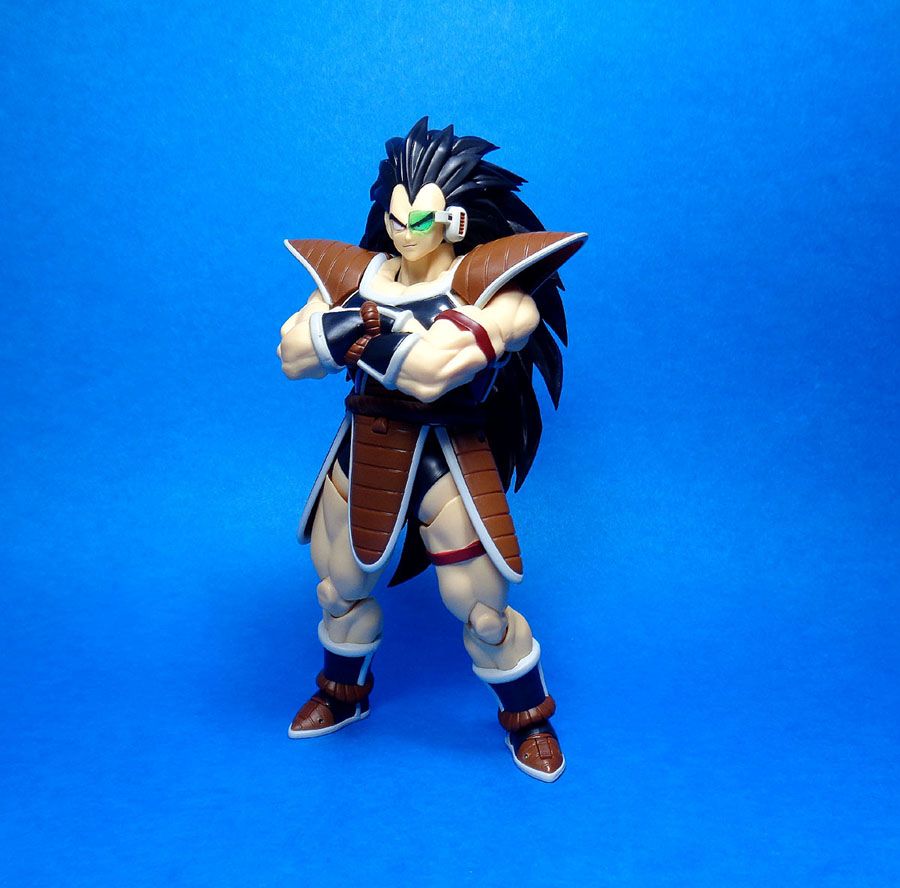 Optional "angry" face.

When Raditz is first introduced in the series, his behavior and fighting style are more like that of a barbarian warrior and that is reflected clearly on this figure.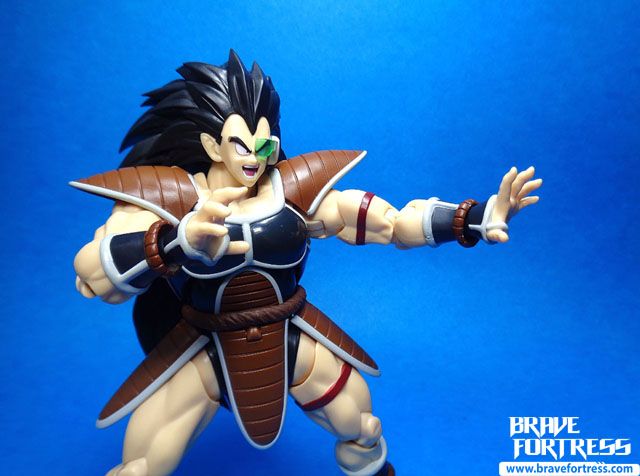 He also comes with an optional "unfurled tail" accessory.

In the series, pulling or cutting off a Saiyans' tail drains them of their strength, which is why their tails stay curled up like a belt around their waist for protection.

My favorite accessory for this set is probably this facial expression. It captures the "oh crap!" look perfectly. lol…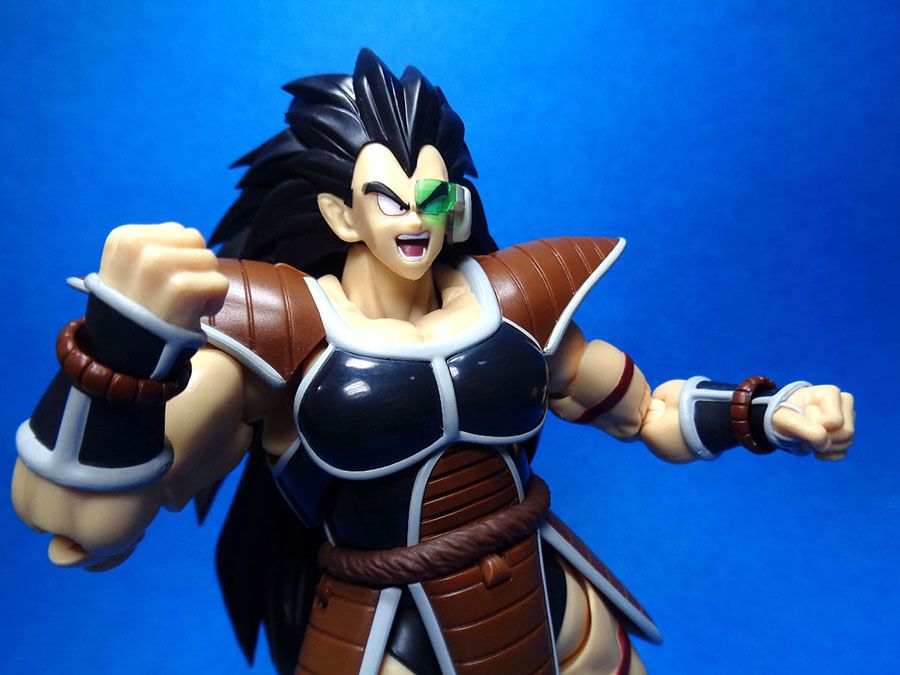 Overall, not bad, but I feel like something is missing from this set? I can't quite put my finger on it but it somehow lacks the usual "wow" factor when you see a Dragon Ball S.H. Figuarts figure. Lack of a premium paint finish or colors, maybe? Still, Raditz is a welcome addition to the collection.
Now I wonder if Bandai will make a shirtless, bootless version of Goku to fight this guy?

Gold