S.H. Figuarts Super Saiyan 4 Son Goku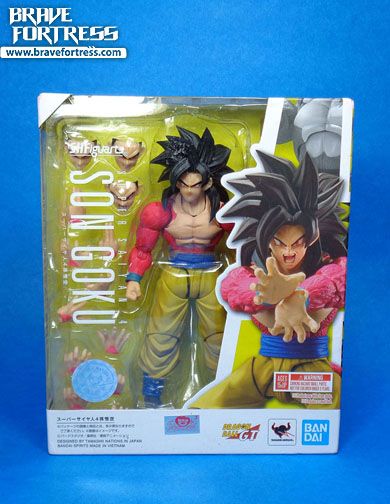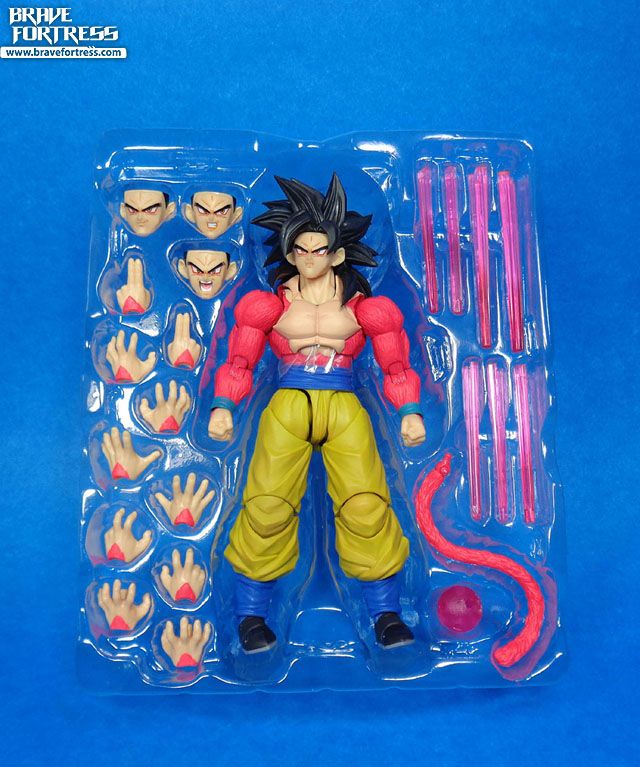 From the now non-canonical Dragon Ball GT timeline, where Goku manages to go beyond Super Saiyan 3 as he combines his Super Saiyan transformation with his Great Ape form. The Super Saiyan 4 transformation is achieved when the Golden Great Ape form of a Saiyan gains "a human heart" to temper its anger. This form greatly improves the user's strength, speed and defenses, while requiring only minimal amounts of ki to maintain (unlike Super Saiyan 3).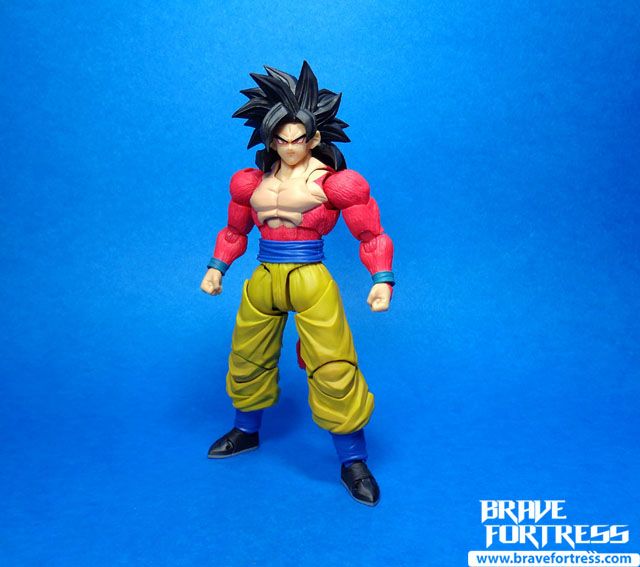 Note that Goku's Tail is a bit difficult to plug in, I really struggled with it for a while.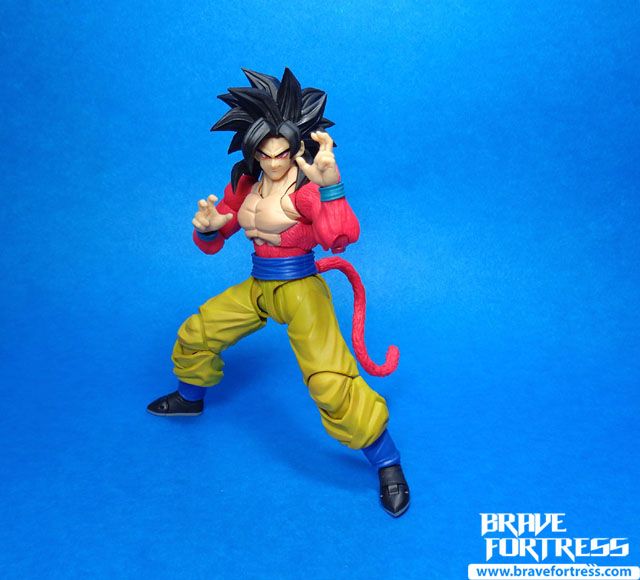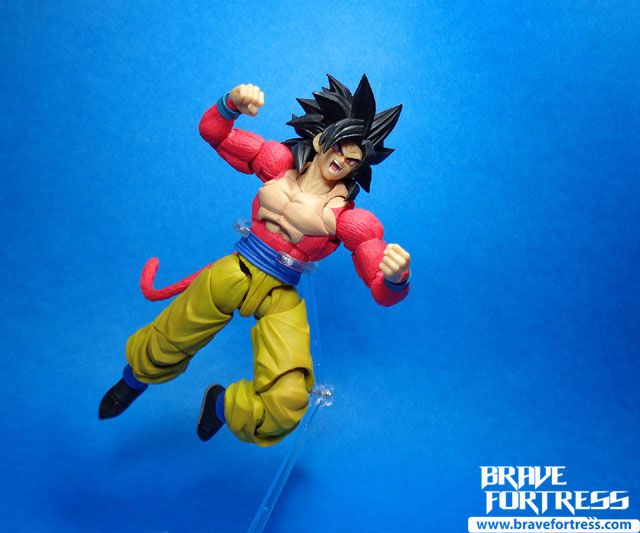 Instant Transmission

Thankfully, effects parts are included with this set (finally!!)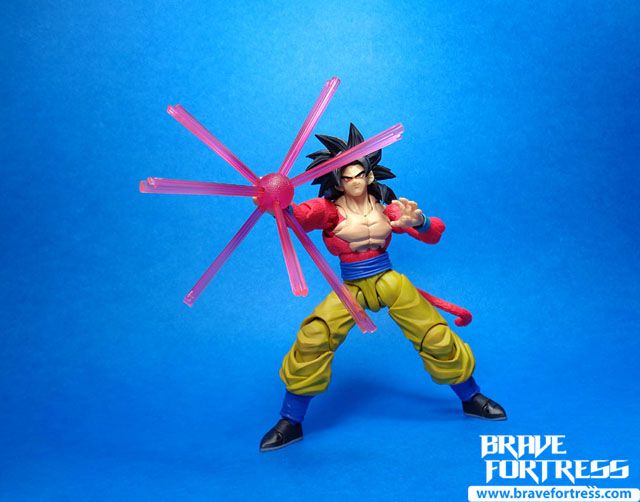 The effects part plugs into a peg on one of Goku's optional right hand, securely holding it in place.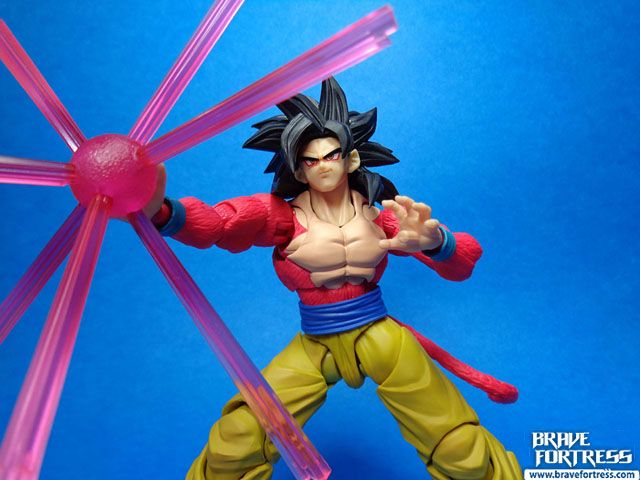 Kamehameha x10!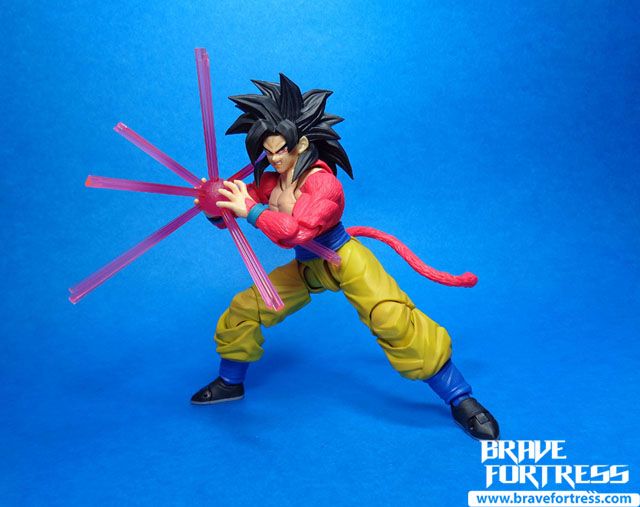 I decided to use a third-party Soul Stage to get some more dynamic poses out of this figure. Too bad the set does not come with its own Soul Stage.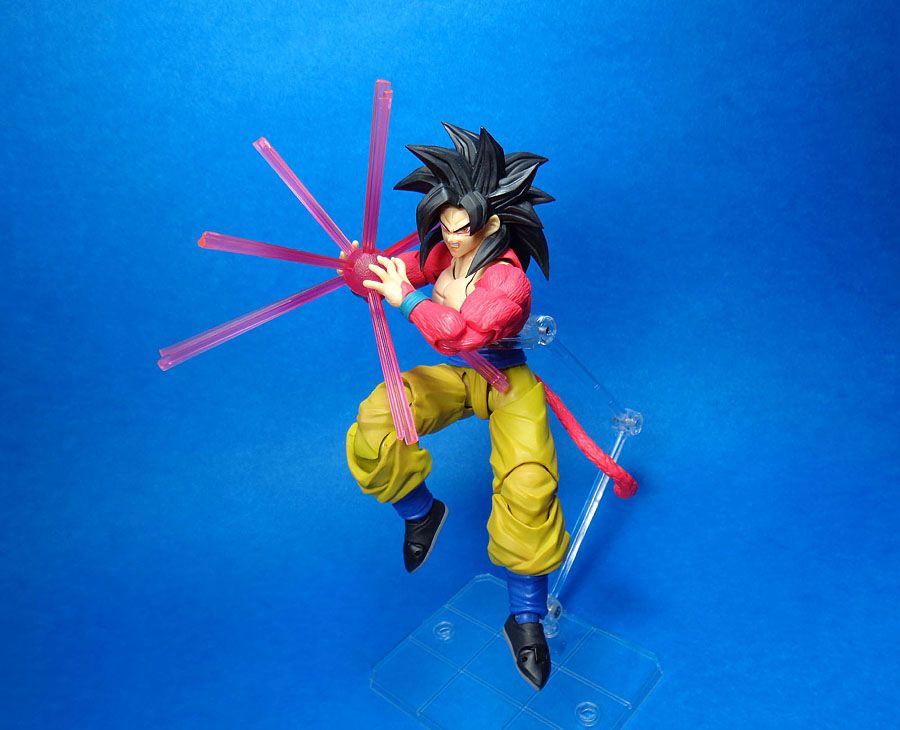 Thanks to a new shoulder design for the upper torso and butterfly joint, Goku's Kamehameha "firing" pose never looked better.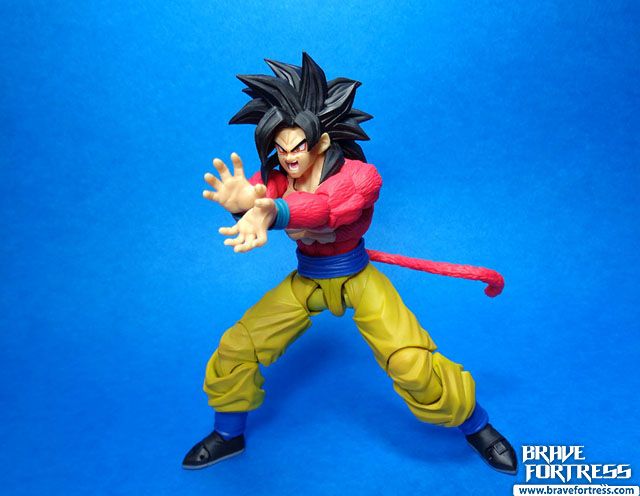 Overall, well, it's Super Saiyan 4 Goku! What more can I say?? While the entire GT saga has been deemed non-canon (taking place in a different timeline from the original series) now, Super Saiyan 4 Goku was pretty popular back in the day. While I wasn't a fan of the GT series overall, Goku changing yet into another form was always a blast to see.
On a related note, I still can't believe Bandai actually decided to go ahead and roll out this figure as the GT saga has pretty much faded into the deep background of Dragon Ball Super. I wonder if we'll see SS4 Vegeta too later on?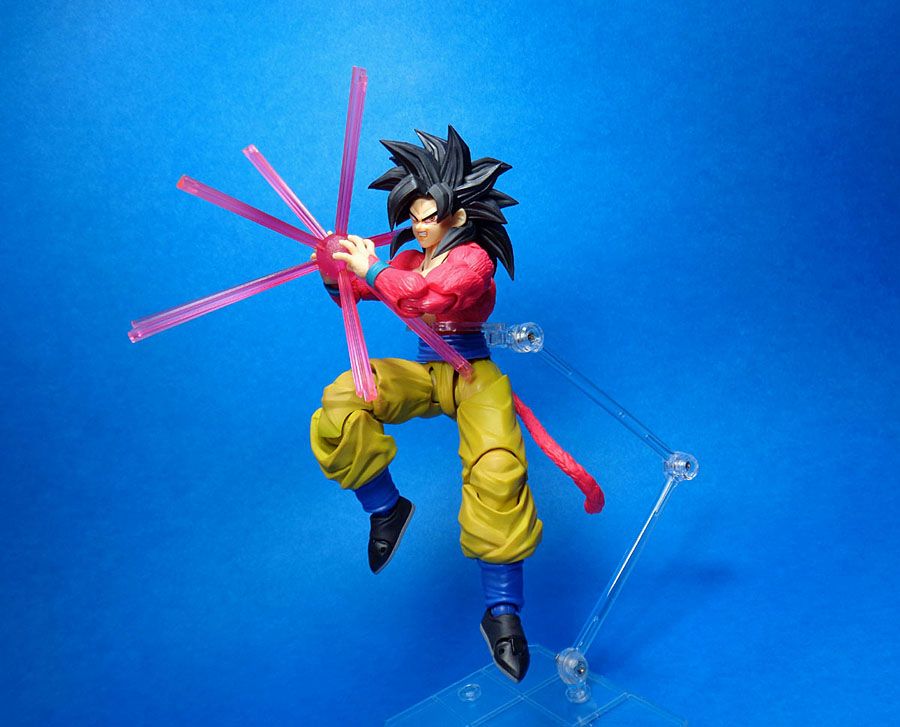 Gold