S.H. Figuarts Super Saiyan 4 Vegeta
Just like the newer S.H. Figuarts releases, the set has no paper inserts inside now, everything is printed directly onto the inside of the box.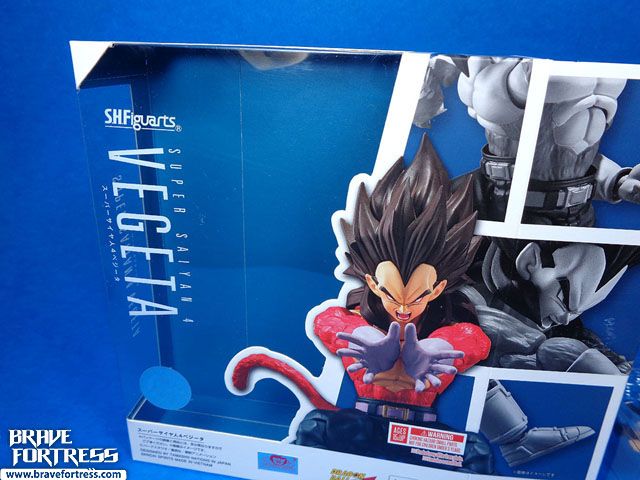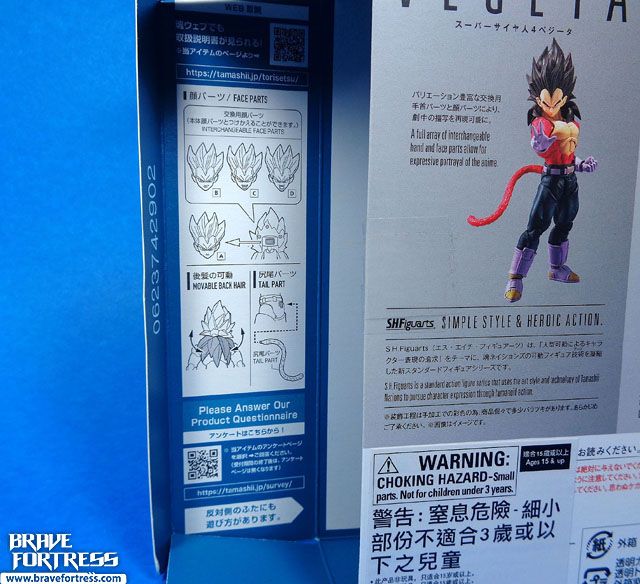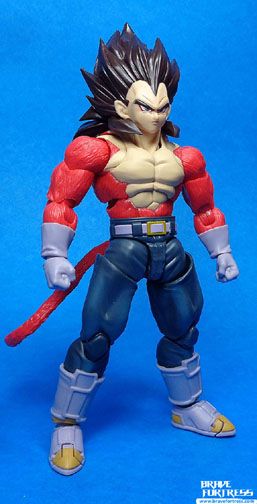 Appearing only in the (now non-canonical) Dragon Ball GT series during the Shadow Dragon Saga, Super Saiyan 4 is an advancement of the Great Ape branch of transformations which requires exposure to Blutz Waves (a type of energy emitted by large celestial bodies, such as the moon). Bulma creates a device that generates Blutz waves in order to help Vegeta finally transform into Super Saiyan 4.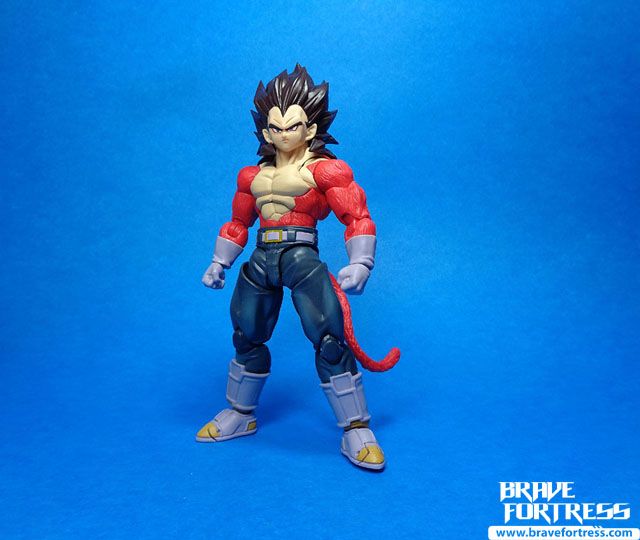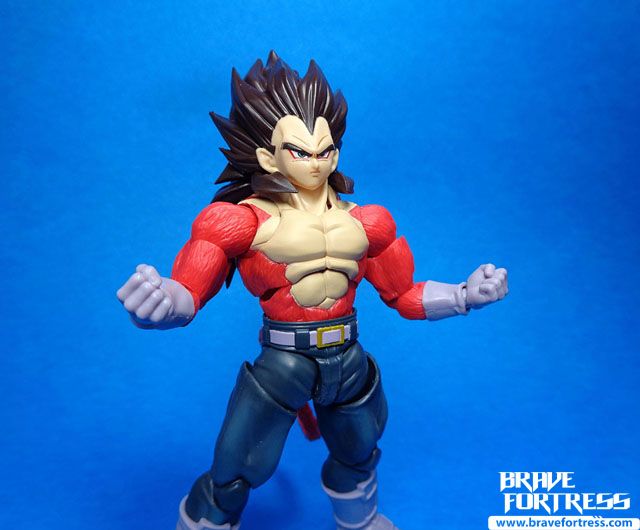 Vegeta's nape hair actually features some articulation.

Personally, I'm not too crazy about the way his pants are done. Those odd cuffs sticking out the sides of the thighs ruin the line art IMHO.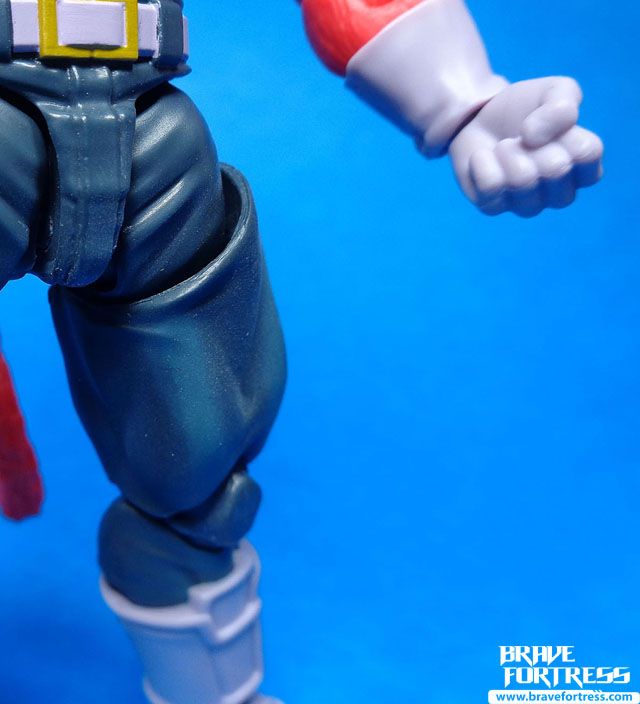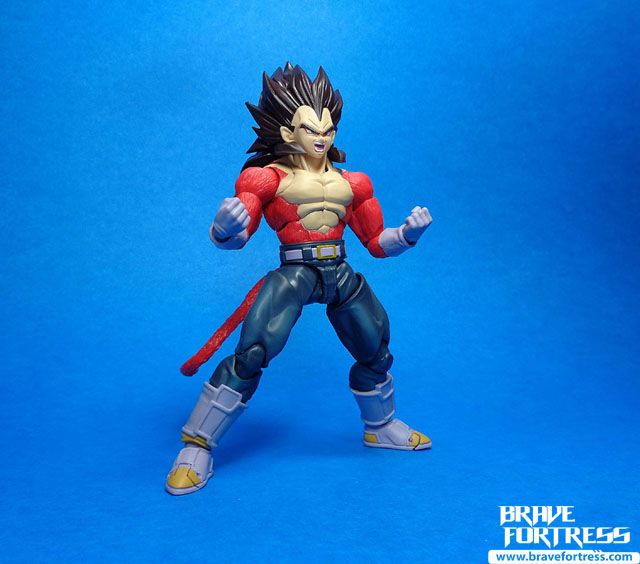 Some fun poses.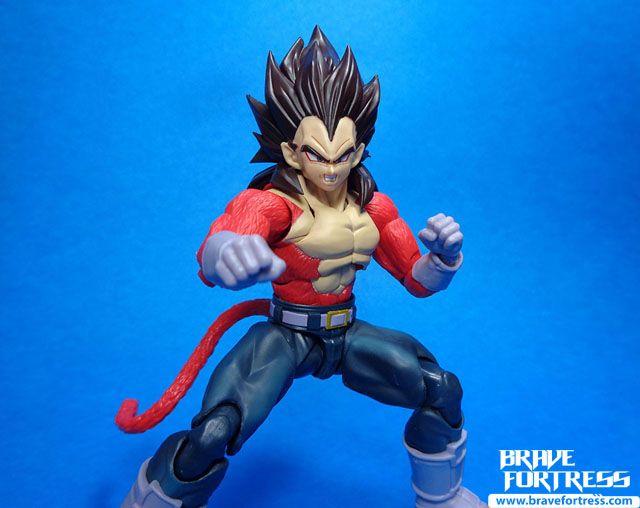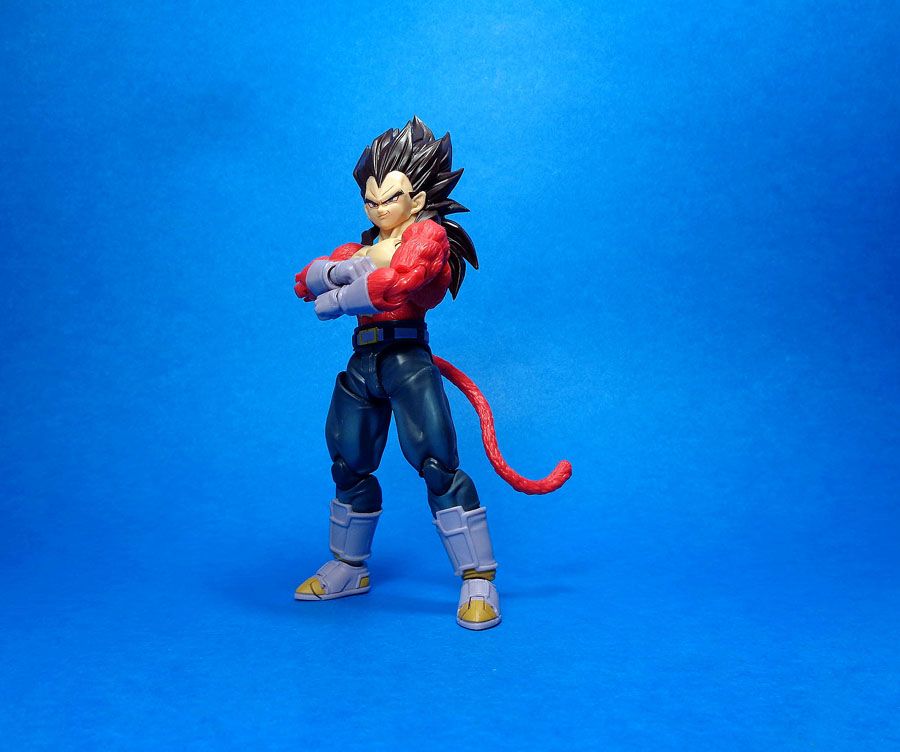 I used a 3rd Party display base to get some posing mileage to the figure.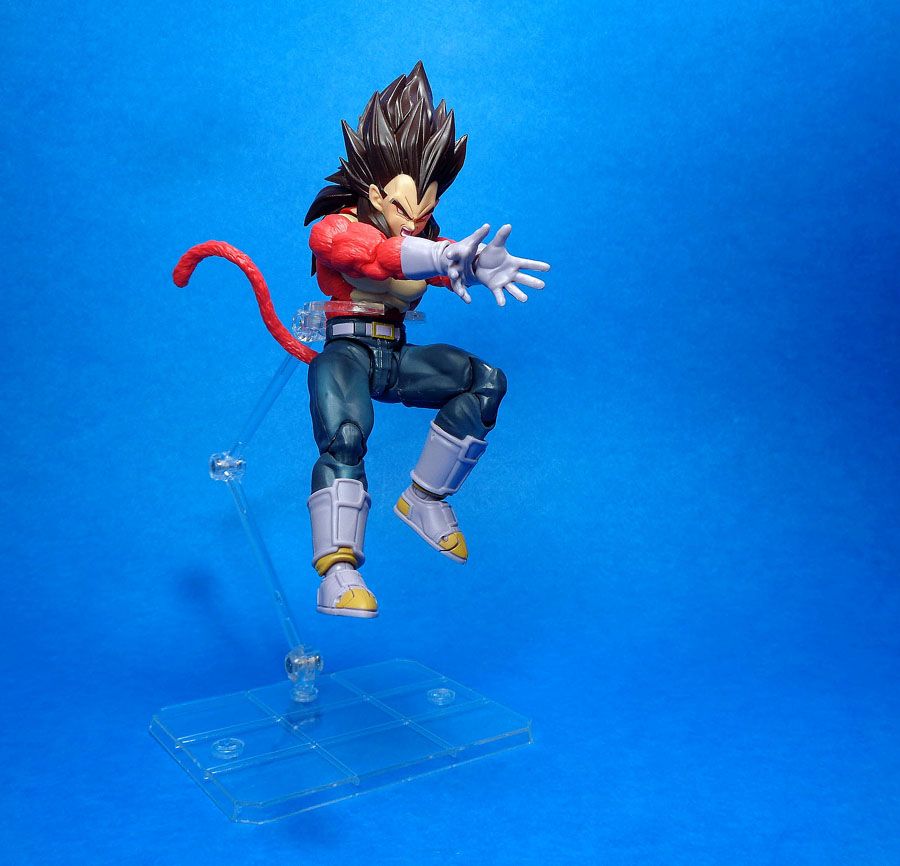 Bandai included an effects part for this figure! Huzzah!

It plugs into one of the special right hands included in this set. The piece is meant to recreate Super Saiyan 4 Vegeta's "Final Shine" ultimate Attack.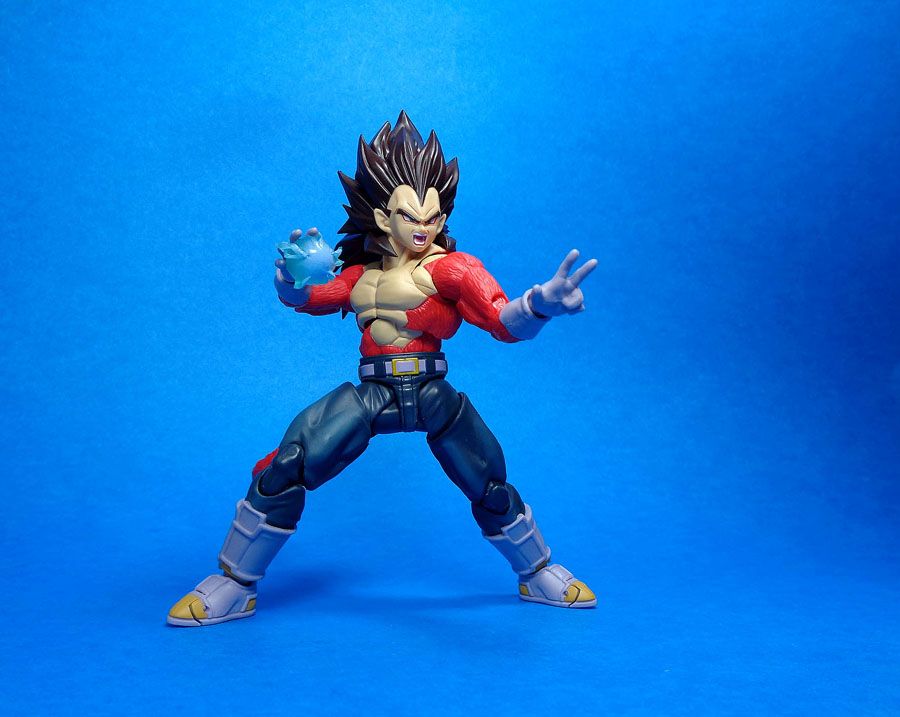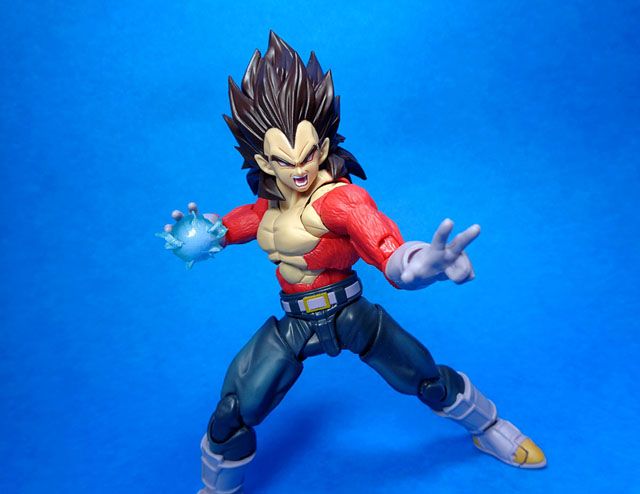 With Super Saiyan 4 Goku.

If I recall correctly, these two actually never fought against each other. The Super Saiyan 4 transformation for Vegeta was unlocked during the final story arc of Dragon Ball GT.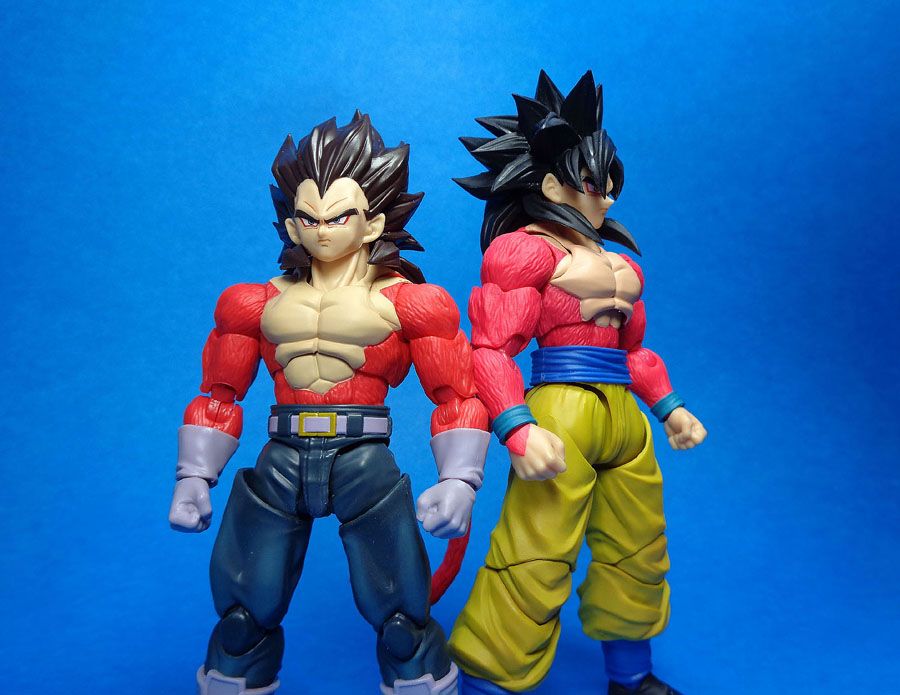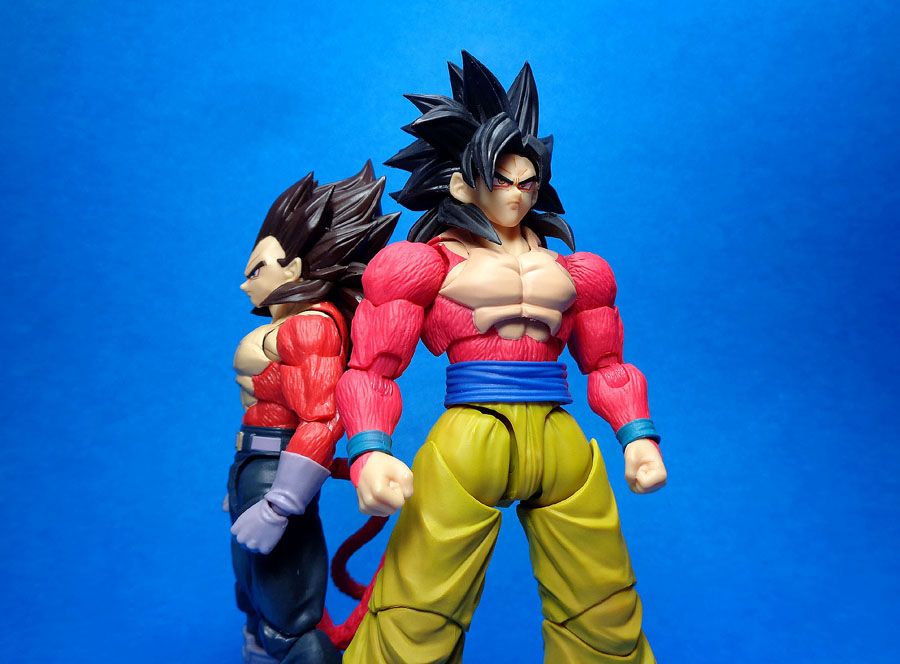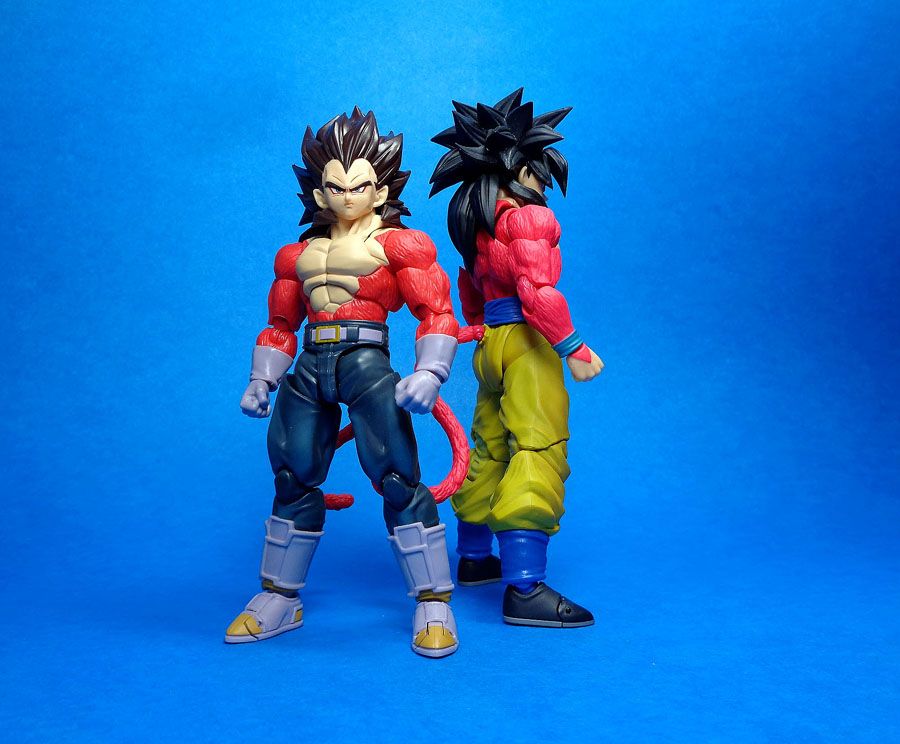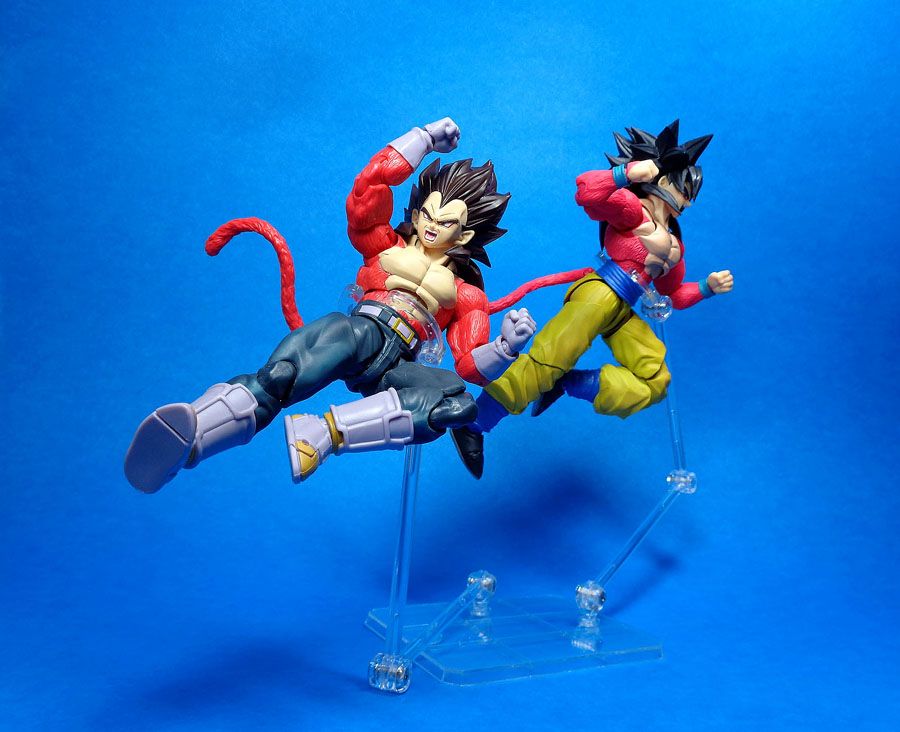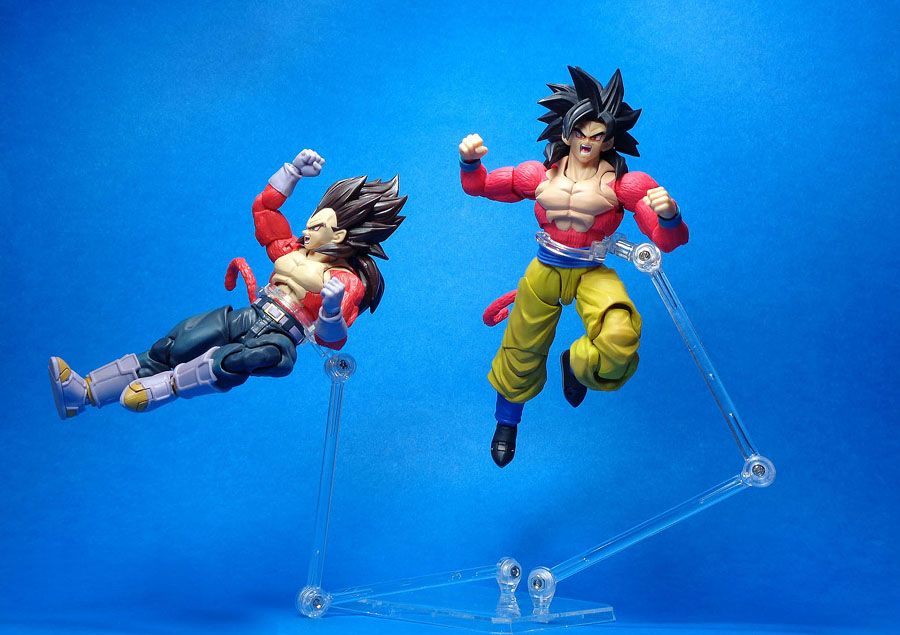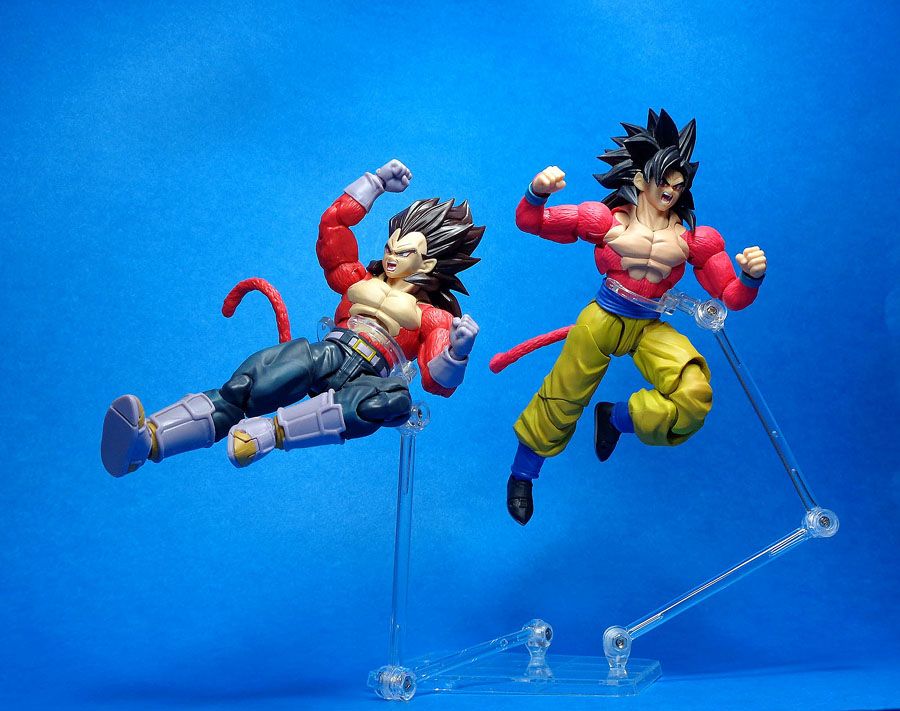 Overall, a good set. I'm glad they included at least some form of effects part for Vegeta, considering SS4 Goku did come with an effects part as well (not all Dragon Ball S.H. Figuarts figures come with effects parts nowadays).
On a side note, SS4 Vegeta came out sooner than I thought, considering how long it took Bandai to roll out SS4 Goku from when they first teased it.
I wonder if Bandai will release a Super Saiyan 4 Gogeta next?

Gold