S.H. Figuarts Super Saiyan God Super Saiyan Goku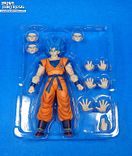 Son Goku finally gets a proper SSGSS (Super Saiyan God Super Saiyan) figure! The older version was based on the his new Dragon Ball Super outfit and the headsculpt was somewhat disappointing. This version is based on his return to his classic uniform and really blows the old figure out of the water.

One downside to this is that he does not come with any effects pieces. Only alternate hands and facial expressions.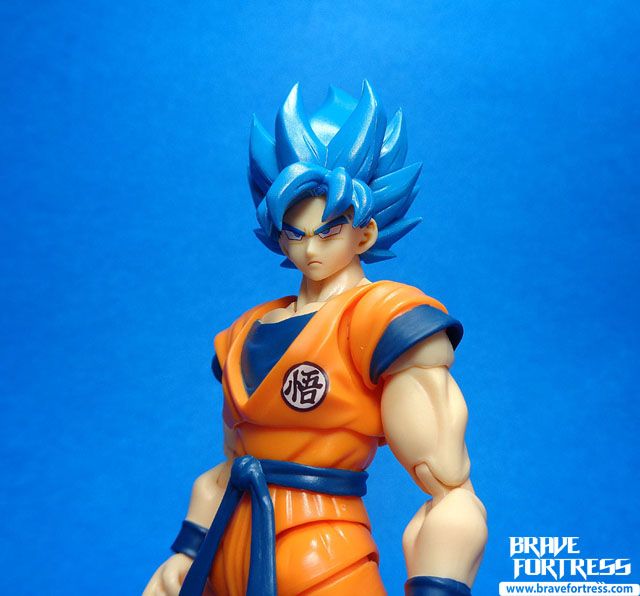 "Instant Transmission pose" hand included.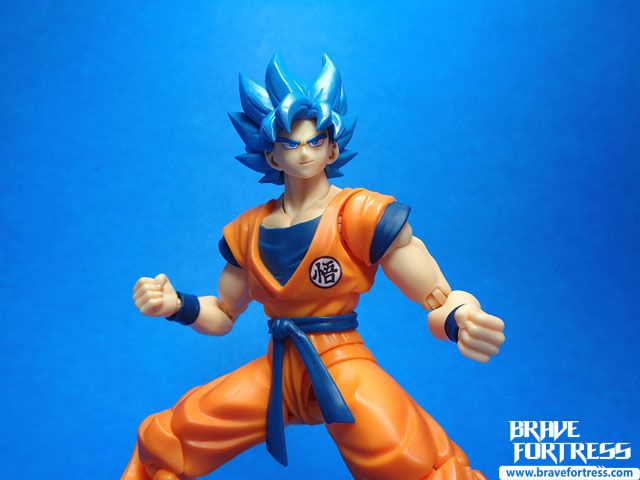 A Soul Stage is not included with this set, I just threw one in from another set for added mileage.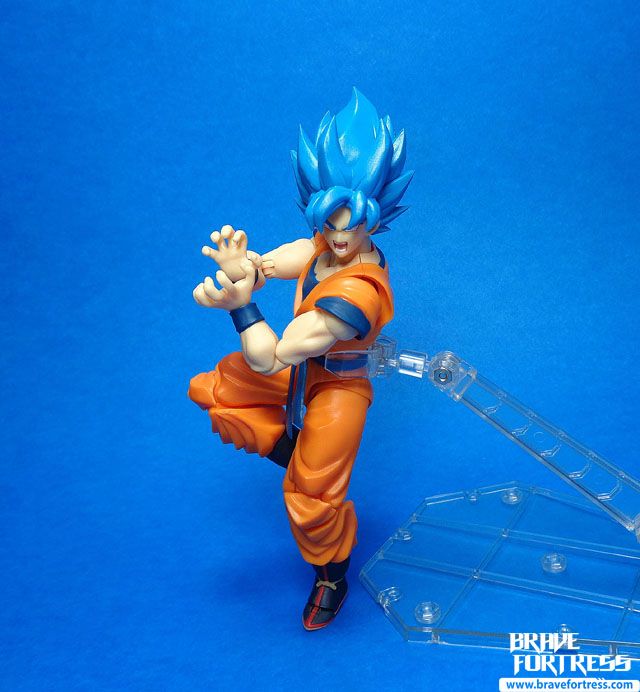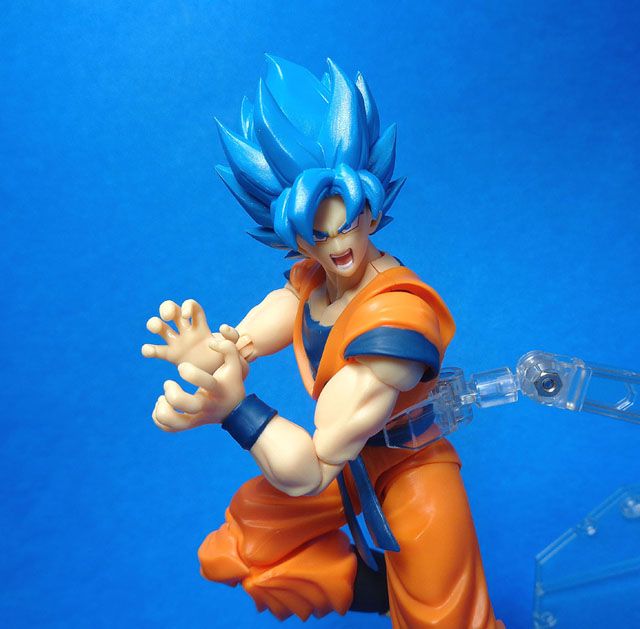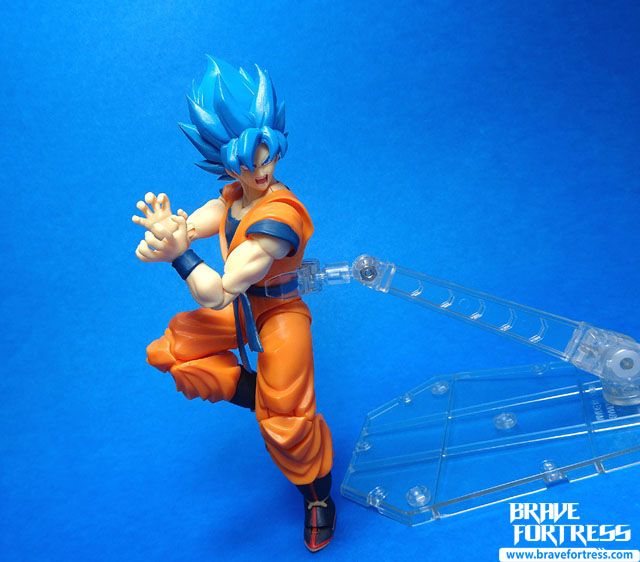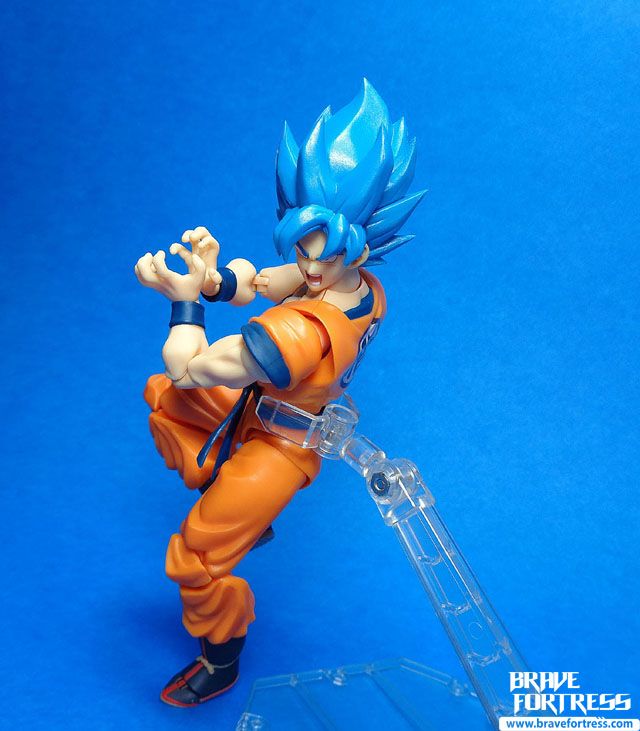 Kamehameha!!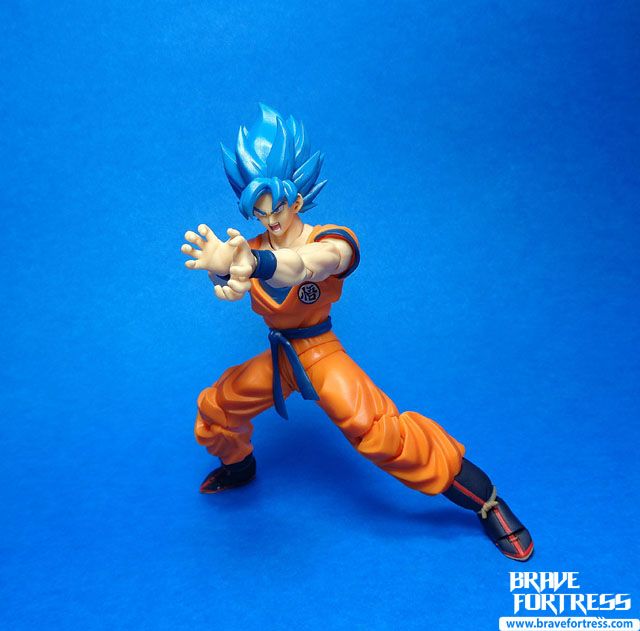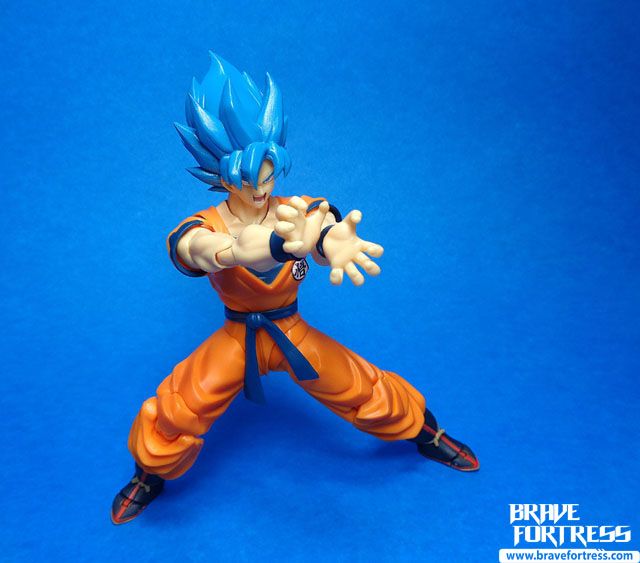 With the Tamashii Web Exclusive SSGSS Vegeta.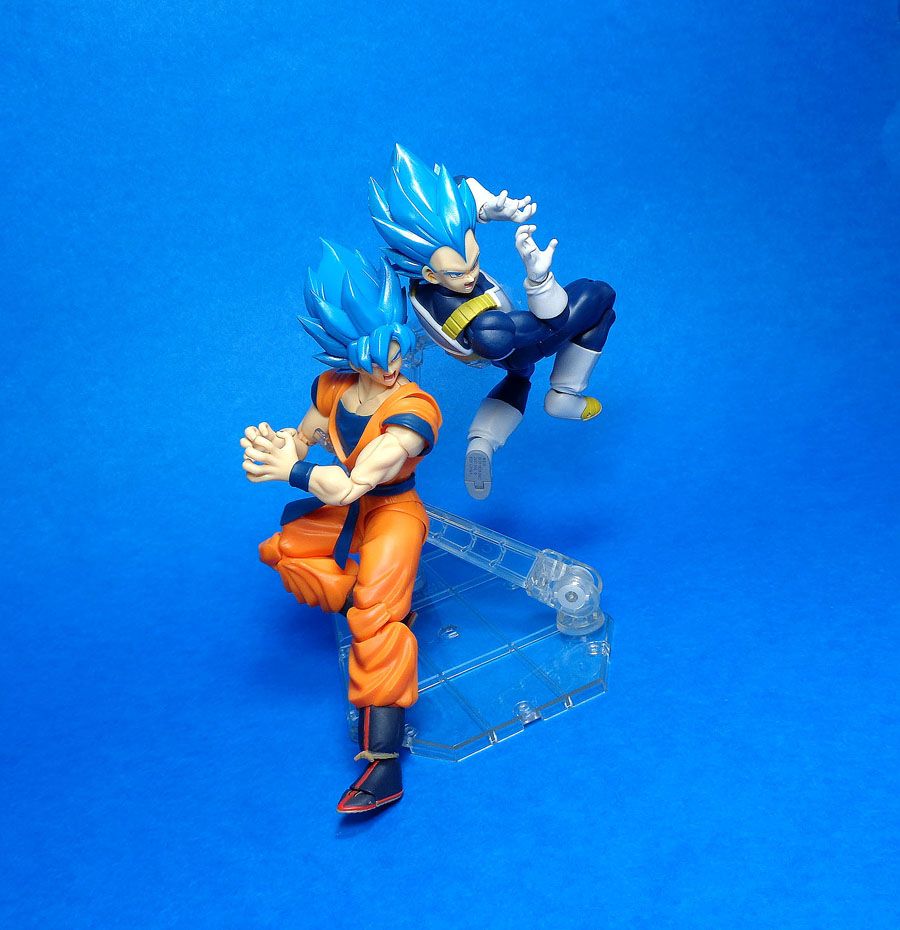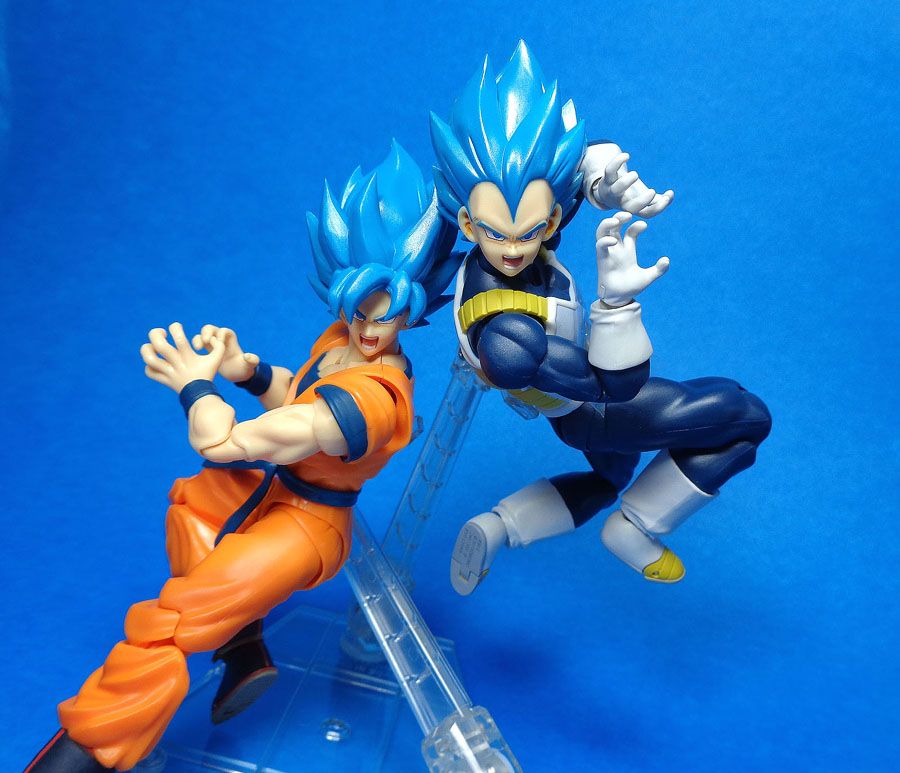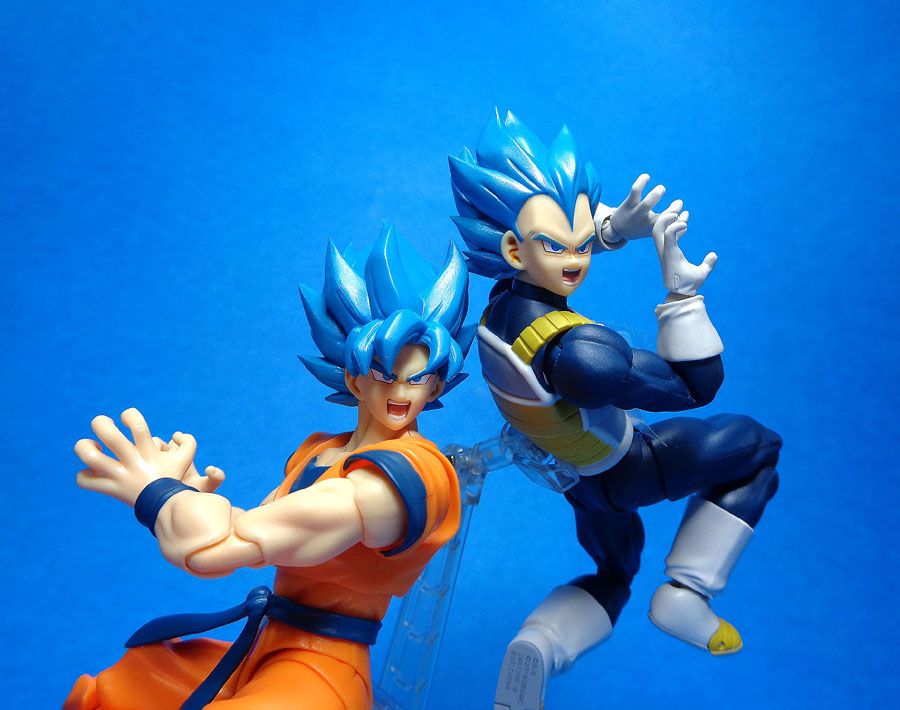 Older version SSGSS Goku gallery

Anybody remember when this show used to be about martial arts? No? lol, Dragon Ball has been around a long time. 😀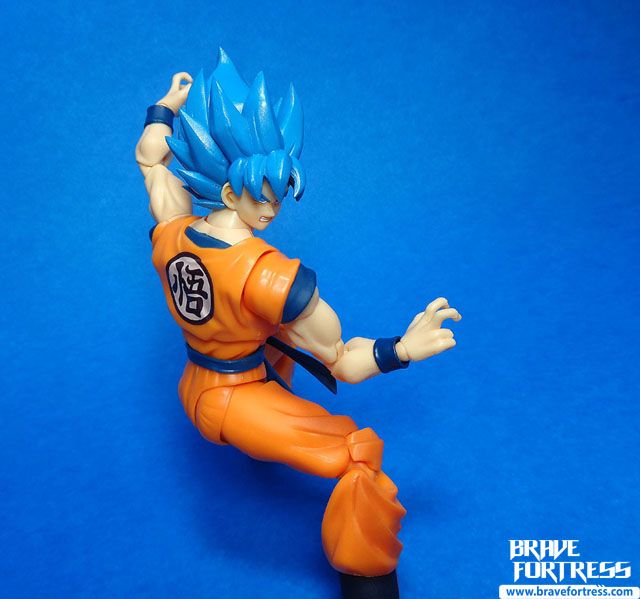 Gold