S.H. Figuarts Super Saiyan God Super Saiyan Vegito Super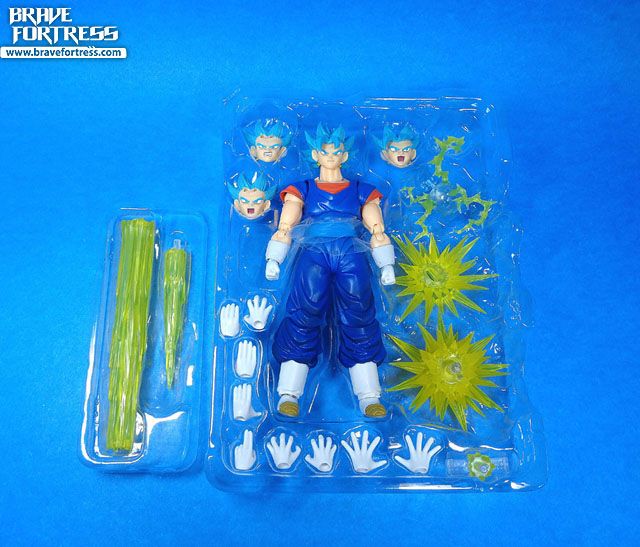 The fused form of Goku and Vegeta via the Potara Earrings returns! Originally seen near the end of the Majin Buu Saga, Vegito makes reappearance during the events of the Goku Black Saga in Dragon Ball Super, this time able to access his "Super Saiyan God Super Saiyan" mode (a.k.a "Super Saiyan Blue" form).

This figure uses the new body design for the S.H. Figuarts Dragon Ball figures, featuring better proportions and wider ranges of articulation, not to mention better face and arm sculpts that are more show accurate.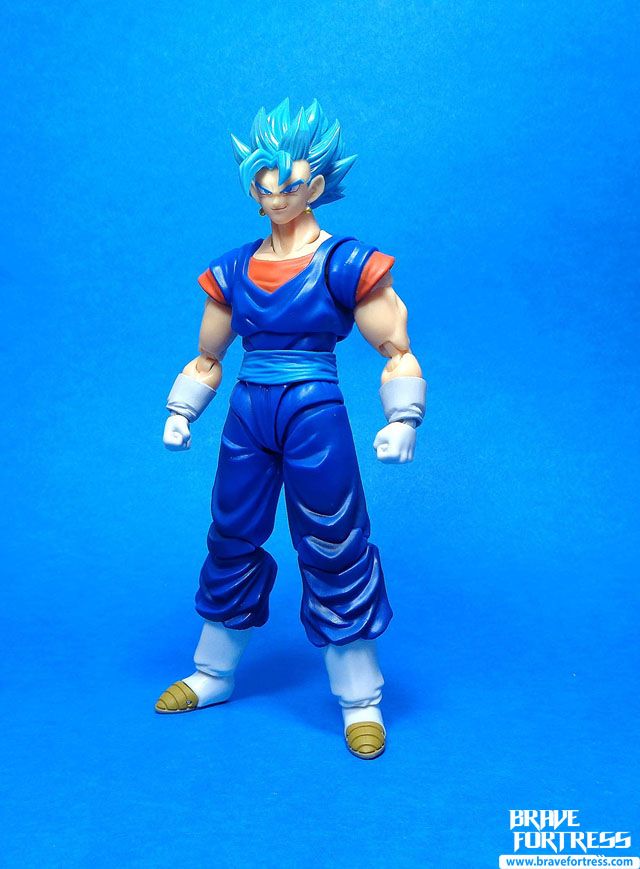 Vegito tends to be very cocky, taking arrogant personality cues from Vegeta, combined with Goku's knack for quick thinking in battle.

"C'mon!"

He comes with an "Instant Transmission" pose left hand.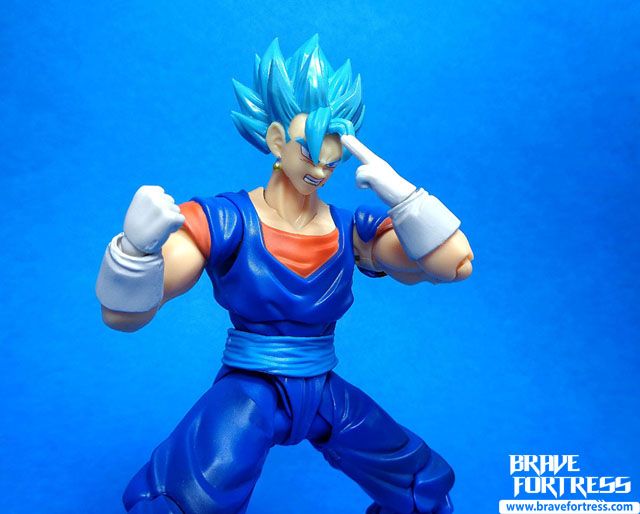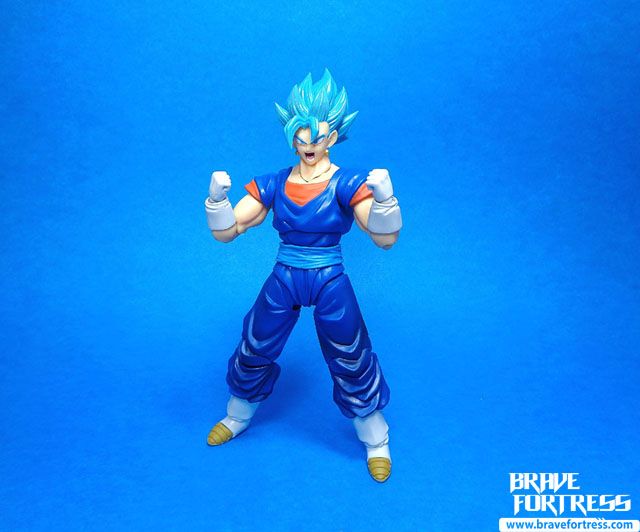 He comes with a spare right hand with a peg hole for holding his charged Final Kamehameha effects part.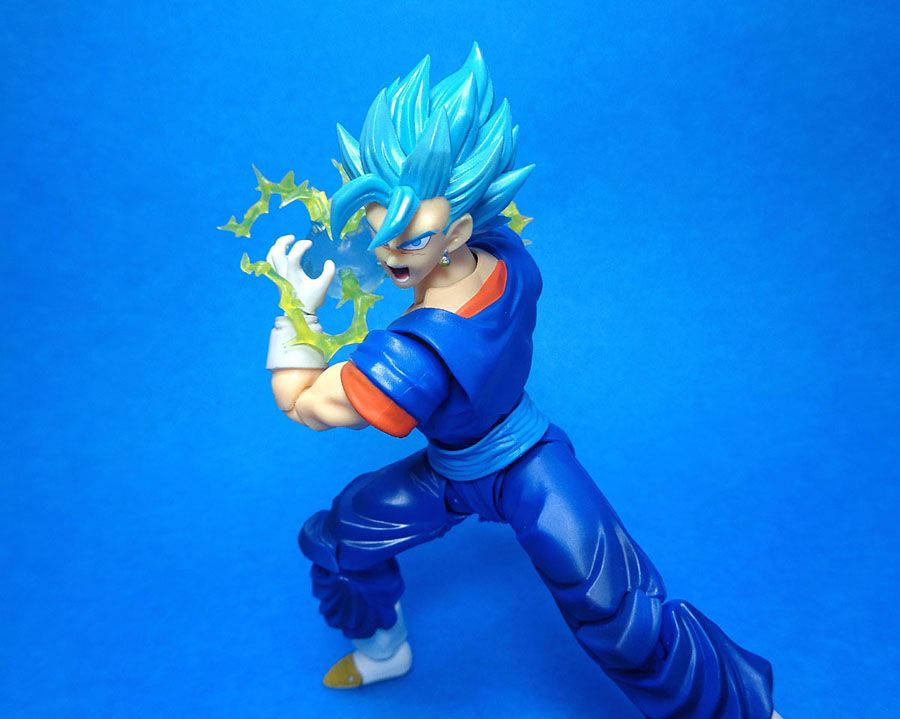 Lastly, he comes with a big "Spirit Sword" effects part!

It's ridiculously massive!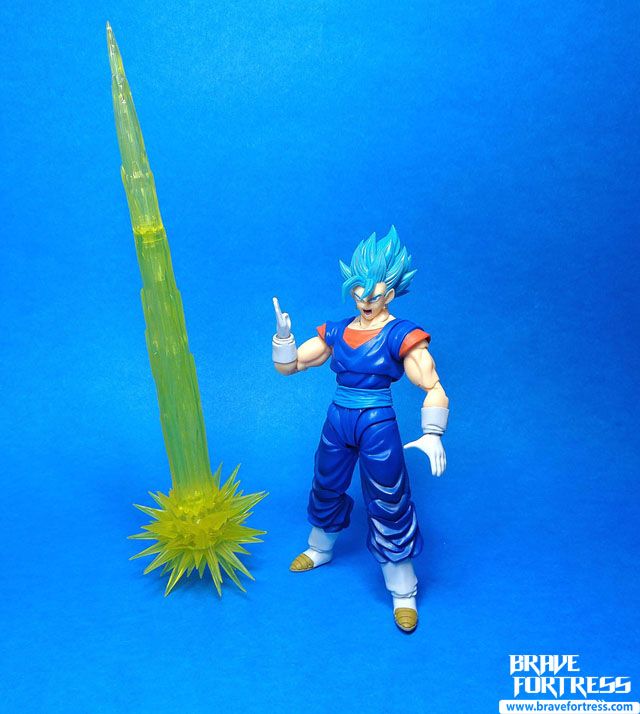 Using the right open palm hand, just plug the sword in.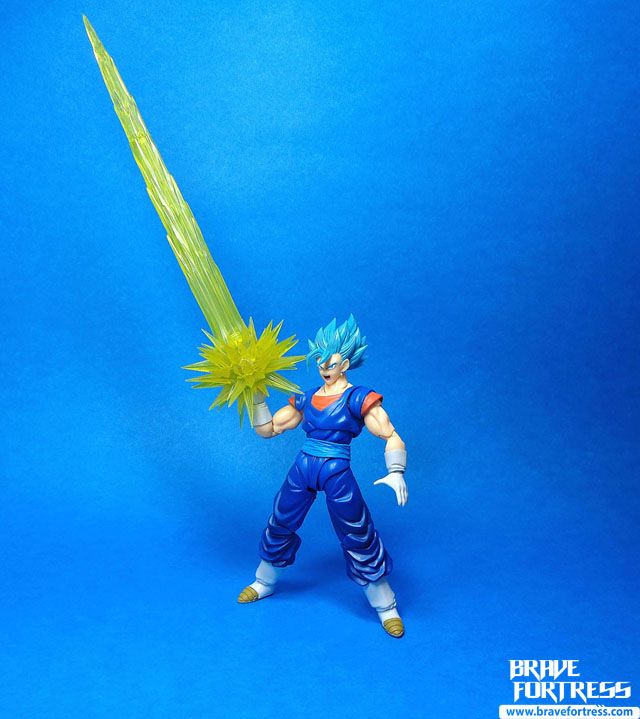 Be warned though, it's very big and heavy.

As a bonus, you can remove the tip of the part to reveal optional attachment choices.

The center clear plug part can be removed. Be sure not to lose it though.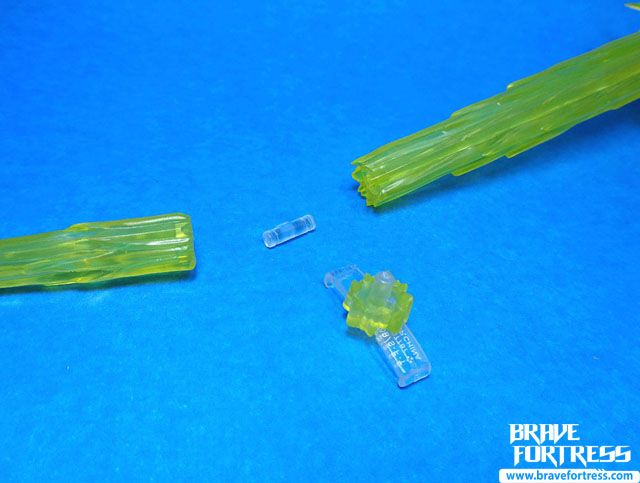 There's an attachment to clip onto the back of other S.H. Figuarts figures, to recreate the effect that the Spirit Sword is plunging through them.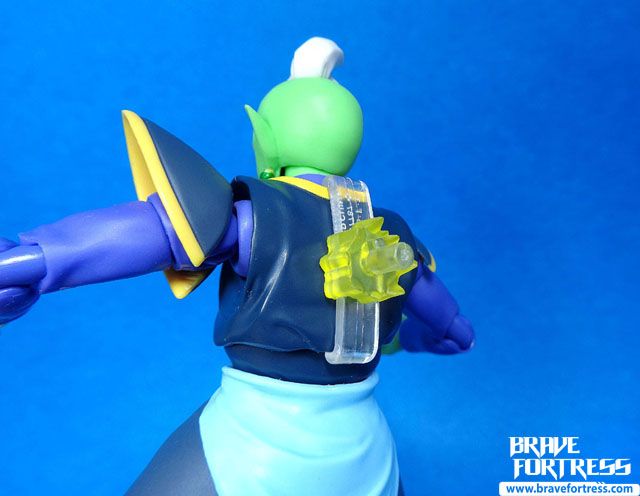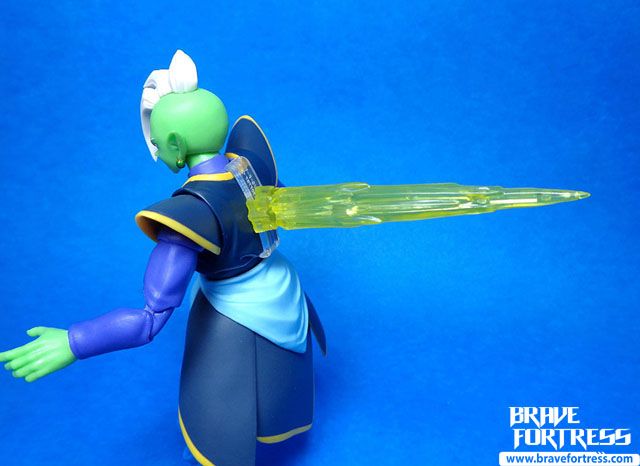 Unfortunately, the whole thing kinda falls flat, since this set doesn't come with any Soul Stage to prop up the Spririt Sword and there's just no way Vegito can hold a pose with it by himself. Tsk..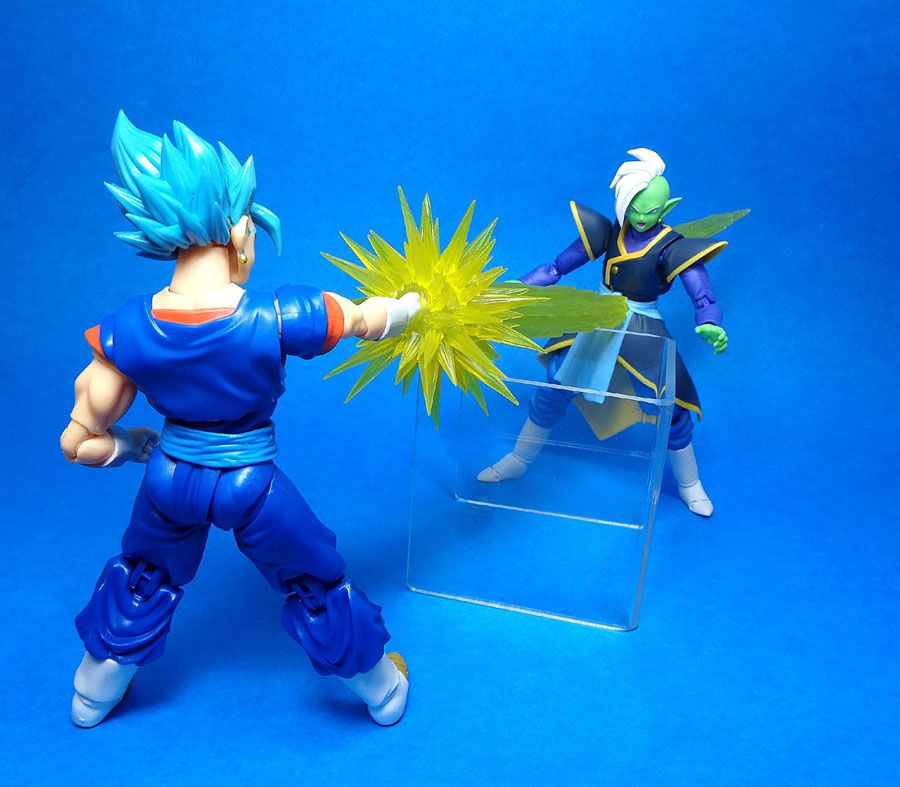 Overall, not bad, but not that great. I do like the improved sculpts and the new, better body design on this version, but accessories-wise it lacks the "base form Vegito" hair that was present in the past releases. Also, while the huge Sword effect is really awesome, the "plunging sword" gimmick somehow can't be executed properly unless you have a Soul Stage ready, which Bandai really should've included with this set.

Gold