S.H. Figuarts Super Saiyan Son Goku – Super Warrior Awakening version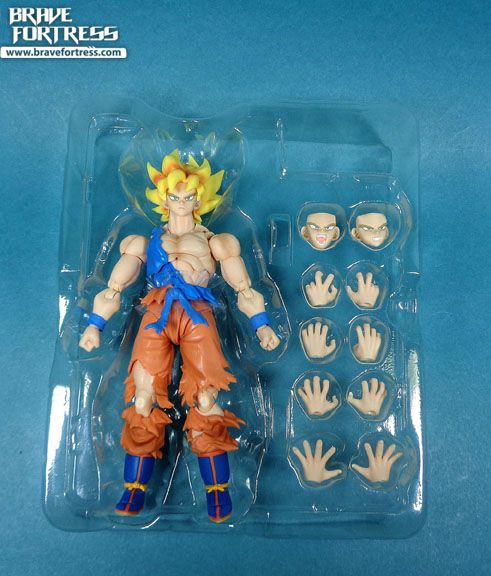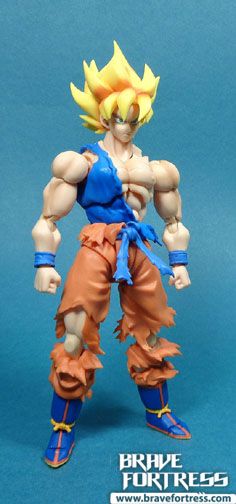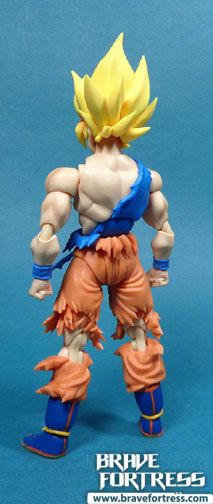 I really love the sculpting on this figure, the attention to detail is nuts. Even Goku's wrist bands are tattered.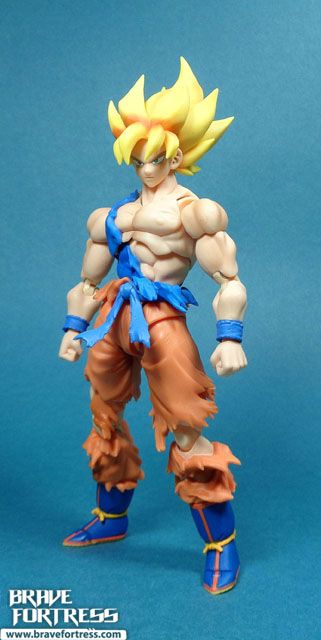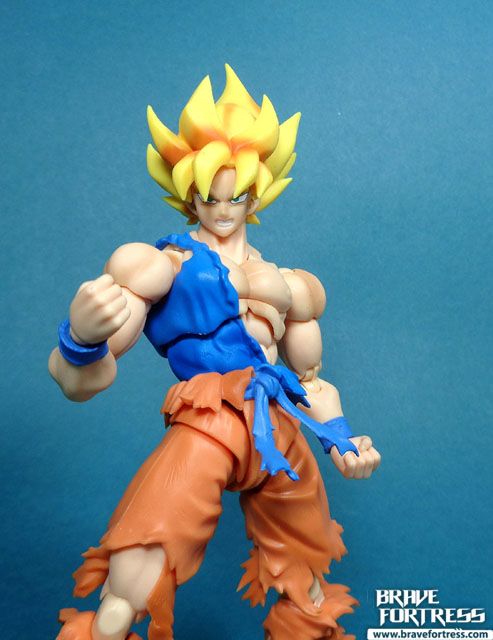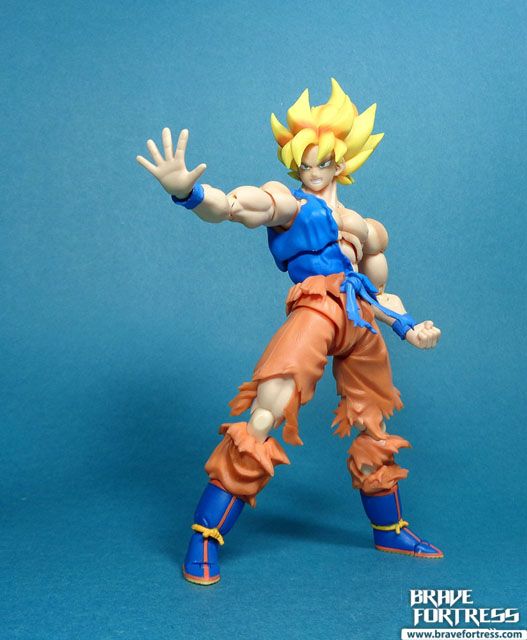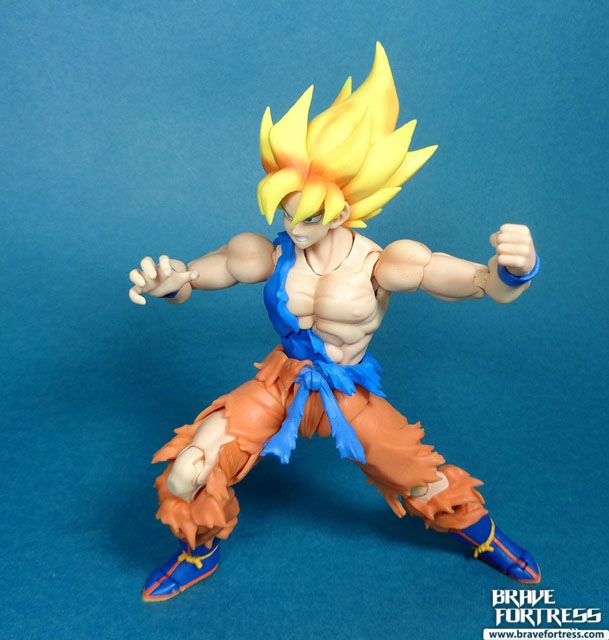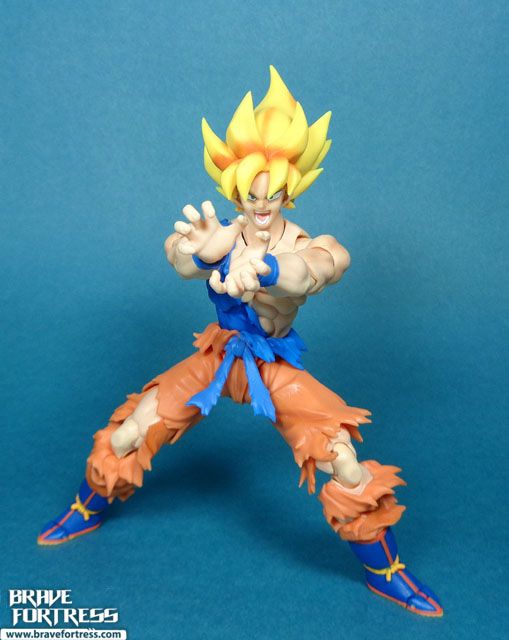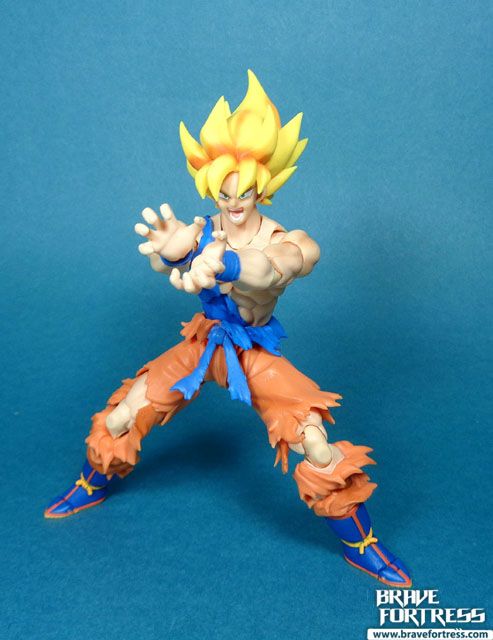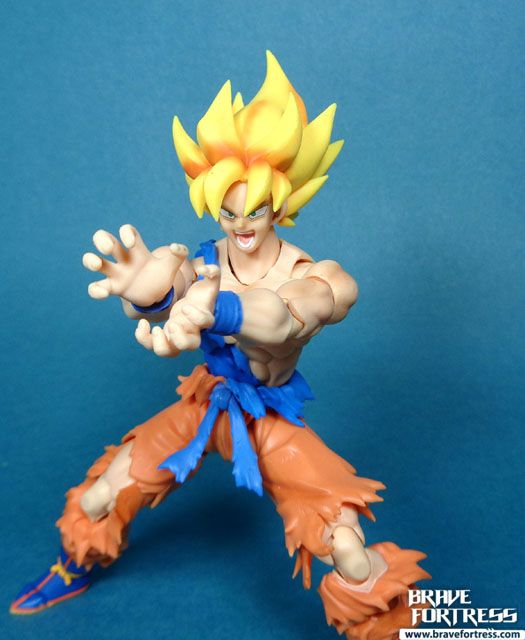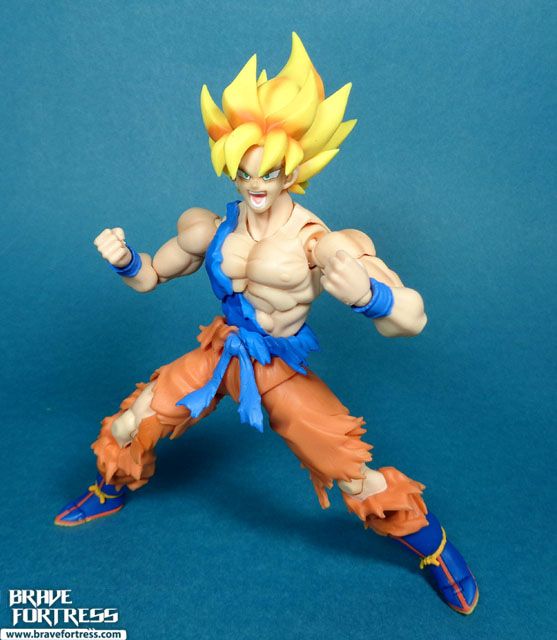 Comparison with the first SHF SSJ Goku.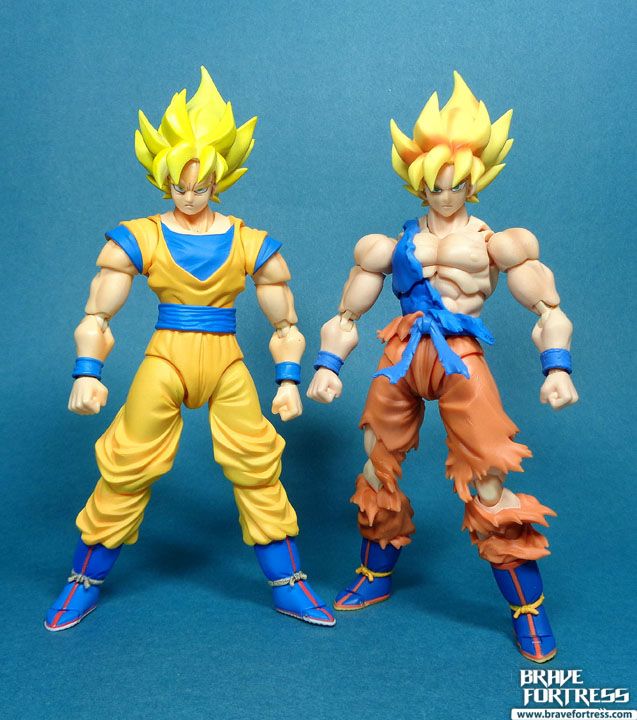 I'll probably do a head swap and make the new head the default head on the non-damaged Goku if I ever display them.
Man, the old one's face looks like it got stung by a bee and had an allergic reaction next to this new version.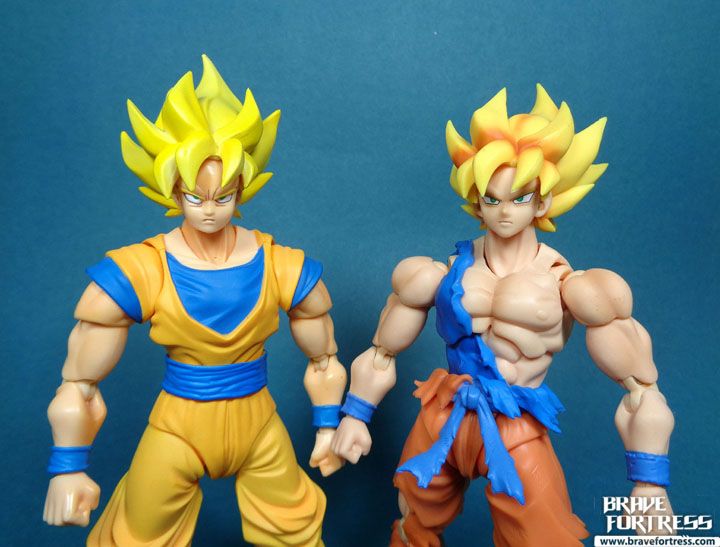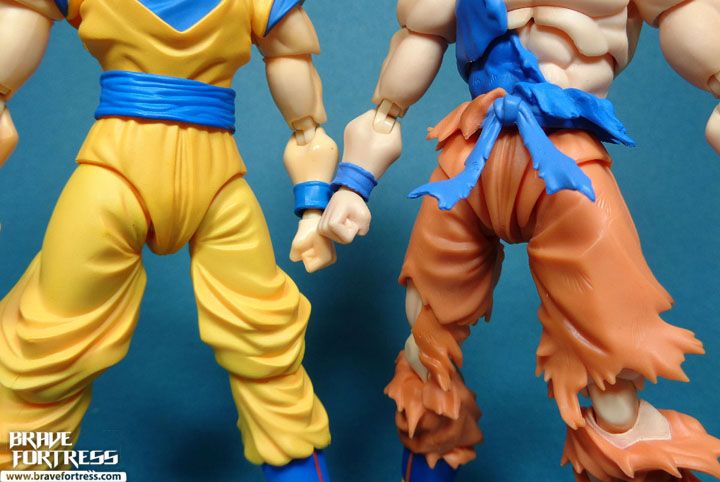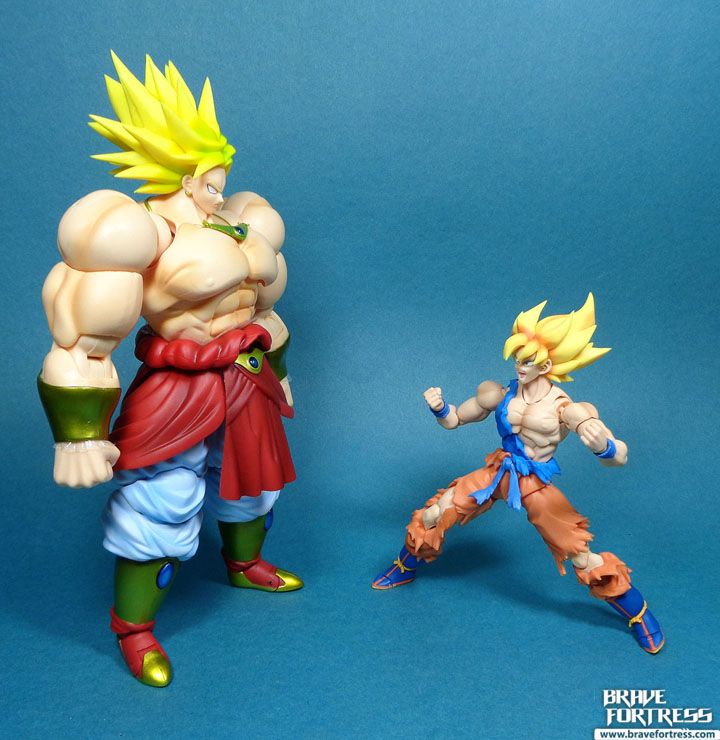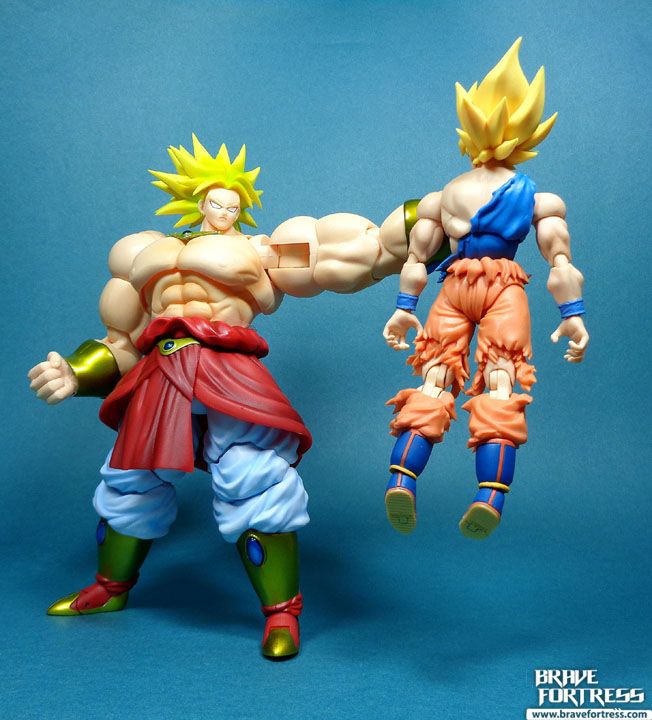 Gold