S.H. Figuarts Ultimate Gohan Super Hero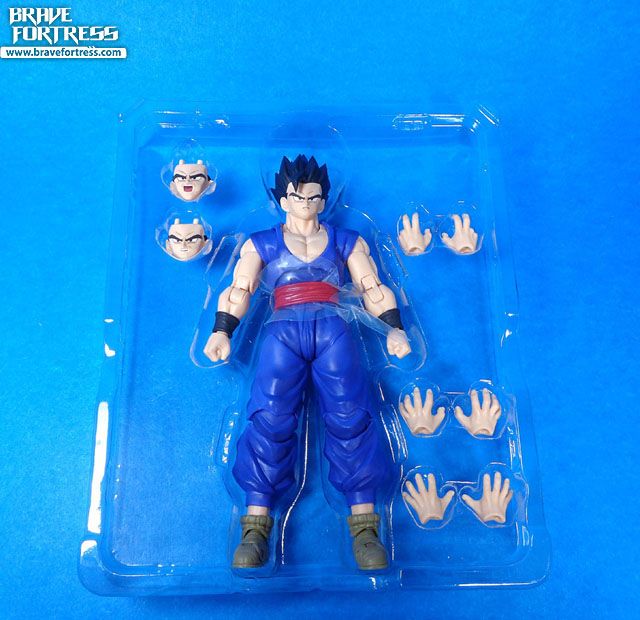 Son Goku's eldest son, Son Gohan is now all grown up and has started his own family. Due to the nature of his work, Gohan starts to neglect his training entirely. An annoyed Piccolo comes to snap his former pupil back into shape, by first materializing his clothing to resemble his own intense, weight-heavy garments just like in the old days.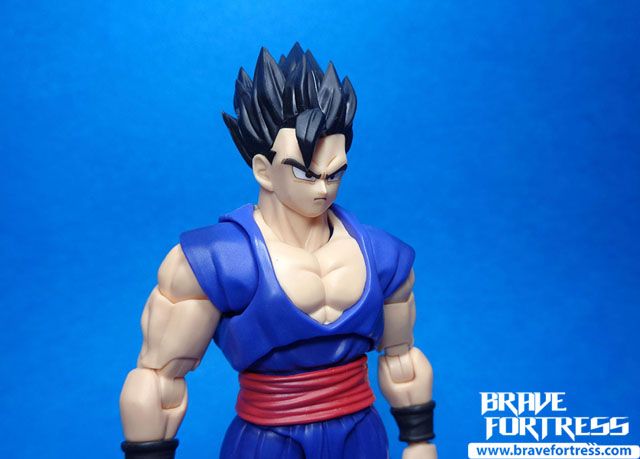 The figure is based on Gohan's appearance in the Dragon Ball Super Superhero movie.

His shoes aren't pointy anymore? I didn't realize that while watching the movie.

While the set does NOT come with any effects parts or alternate Super Saiyan parts, it still offers a lot of display options and the new body design is fun to pose with.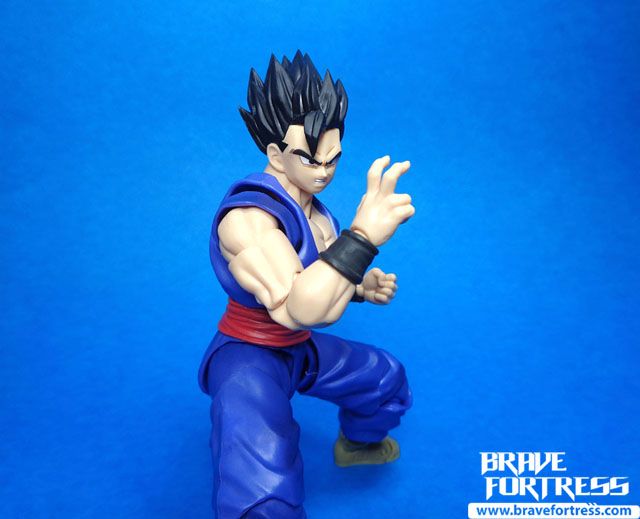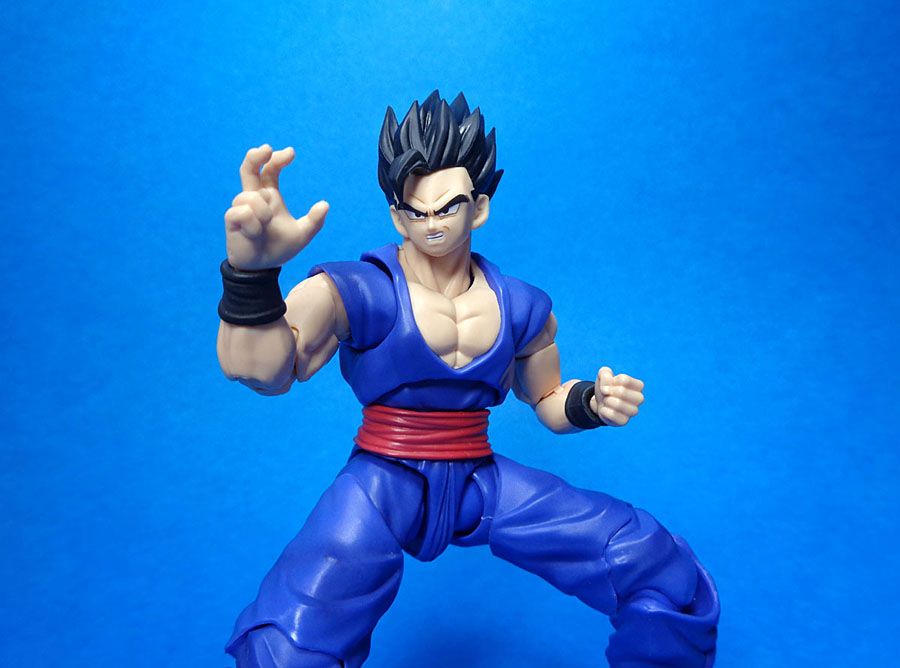 I used a third party display base here (not included with the figure) just to get more mileage out of this set. I really wish Bandai included a base with all their S.H. Figuarts products.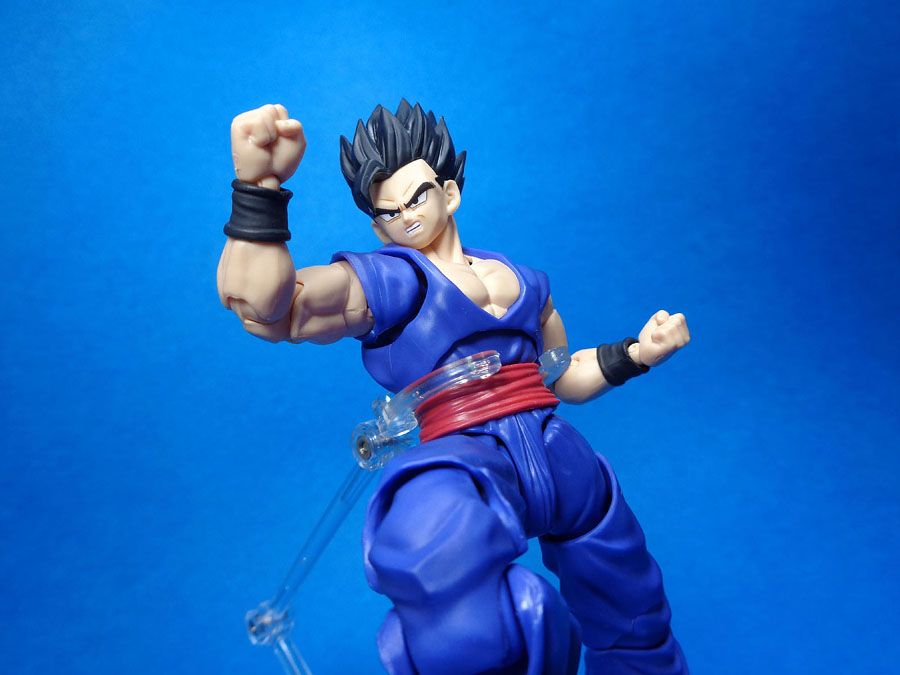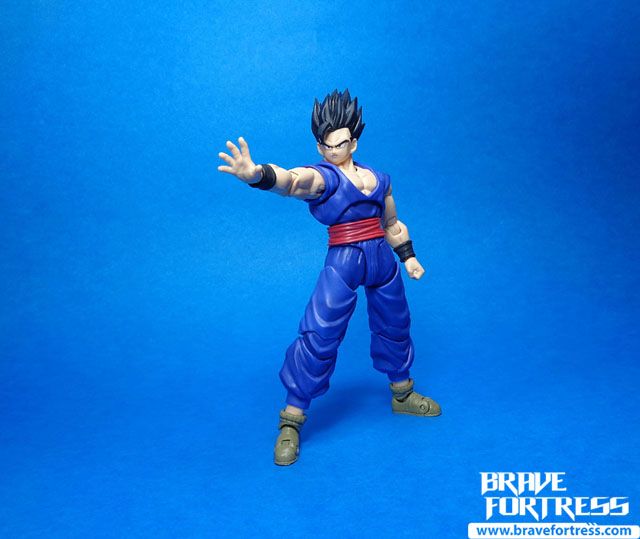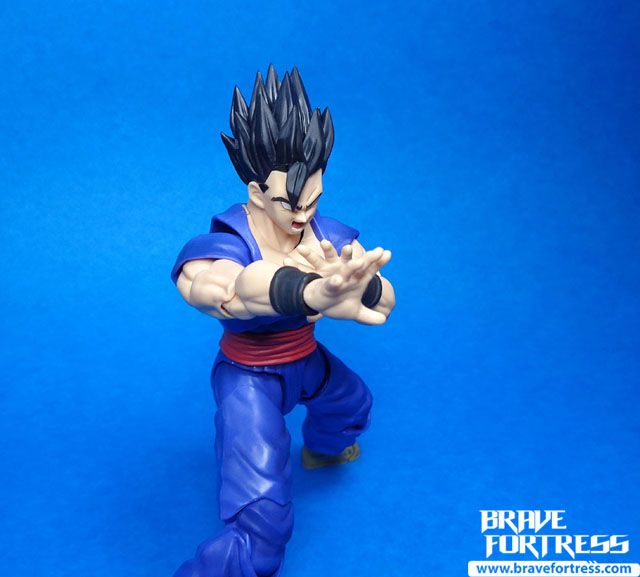 Kamehameha!!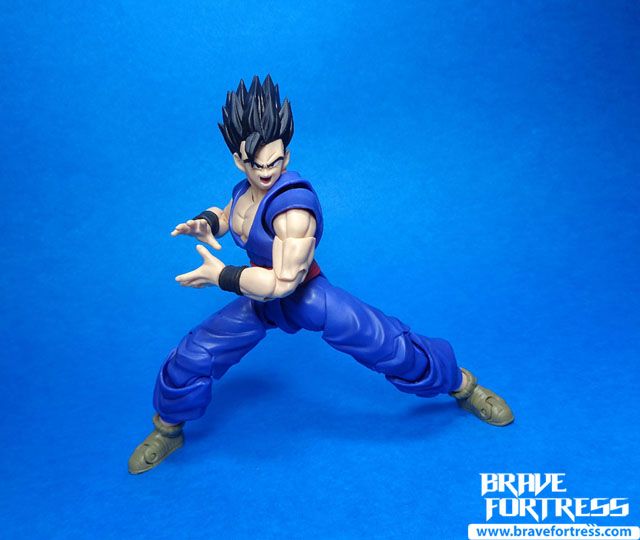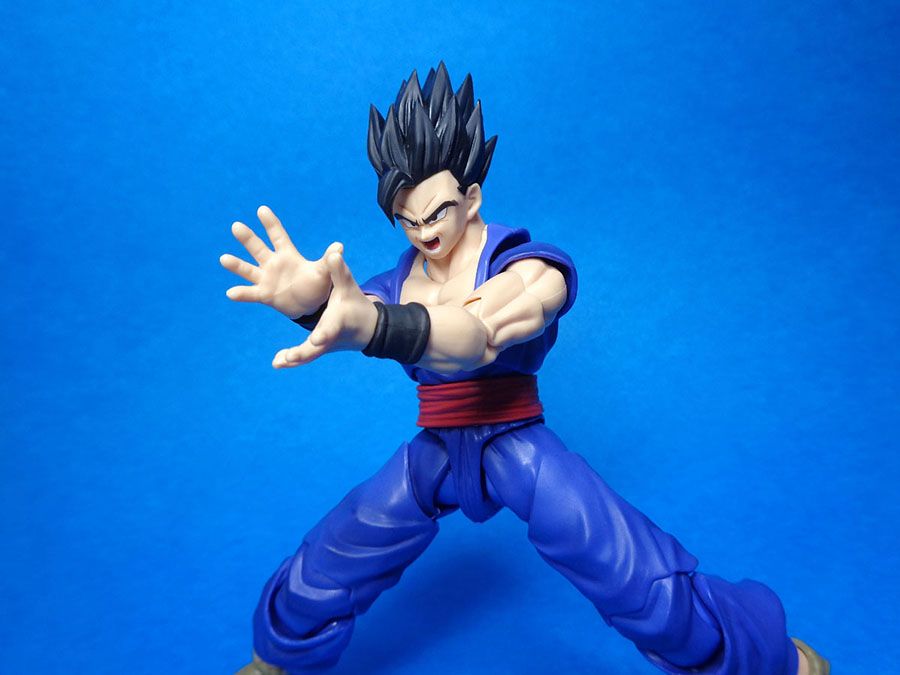 Overall, a pretty decent figure. I can't say I like how Bandai executed their new "cross gimmick" marketing with the Dragon Ball S.H. Figuarts line. In order to "complete" Gohan, you'll have to buy the other various characters from the Superhero movie line (Gamma 1 comes with Gohan's "Super Saiyan parts", Gamma 2 comes with base Gohan's cape and glasses, finally Pan comes with an alternate "winking Gohan" face). Getting these figures won't be cheap, as they are P-Bandai exclusives and not readily available on the mass retail market. Too bad.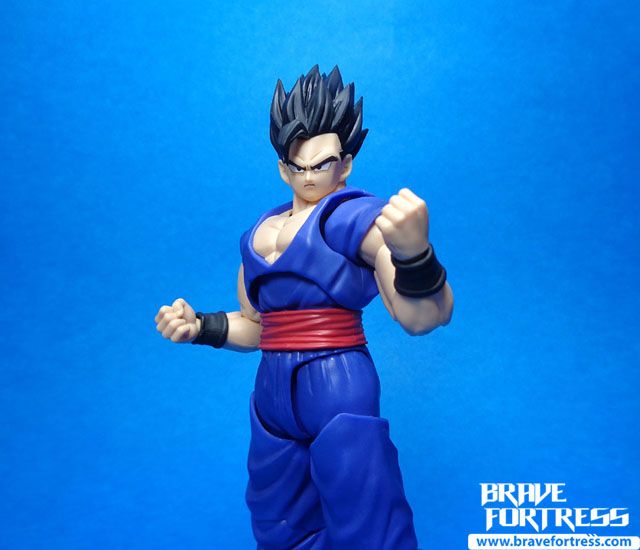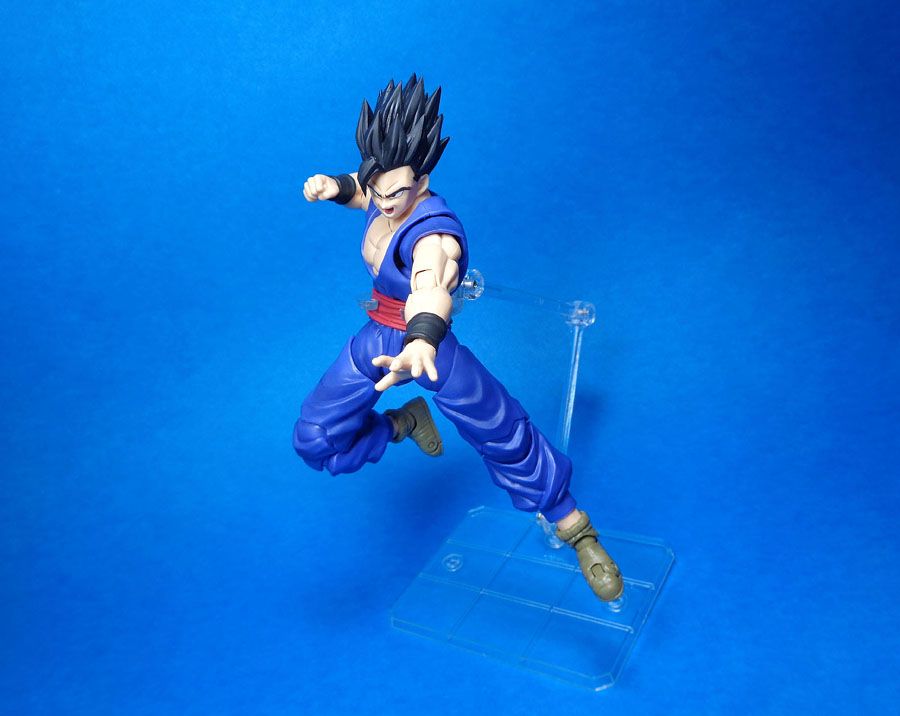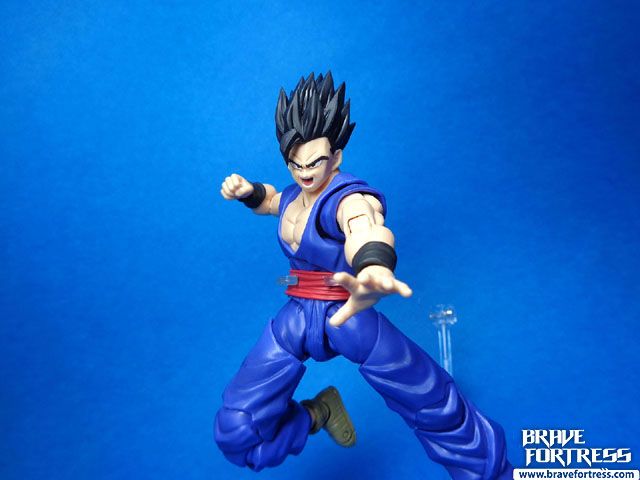 Gold