S.H. Figurarts Dragon Ball Z SSJ3 Son Goku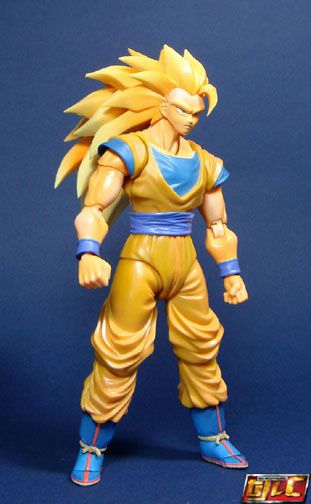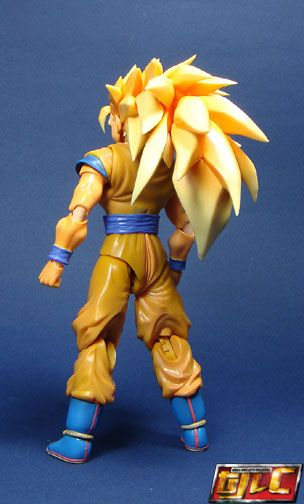 Super Saiyan 3 Son Goku's hair has some articulation.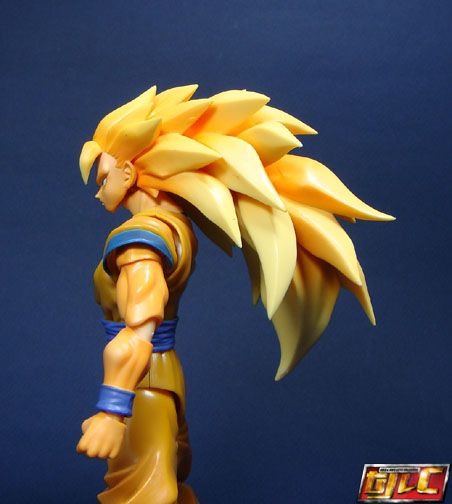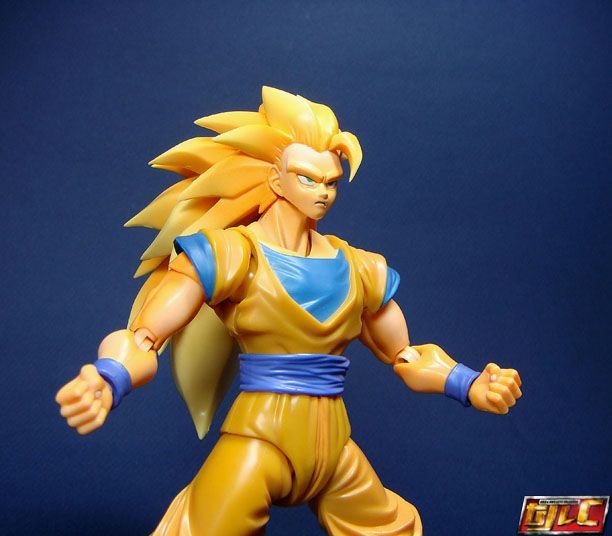 Unfortunately, thanks to the hair, it throws the figure off balance a bit, making him hard to pose at times.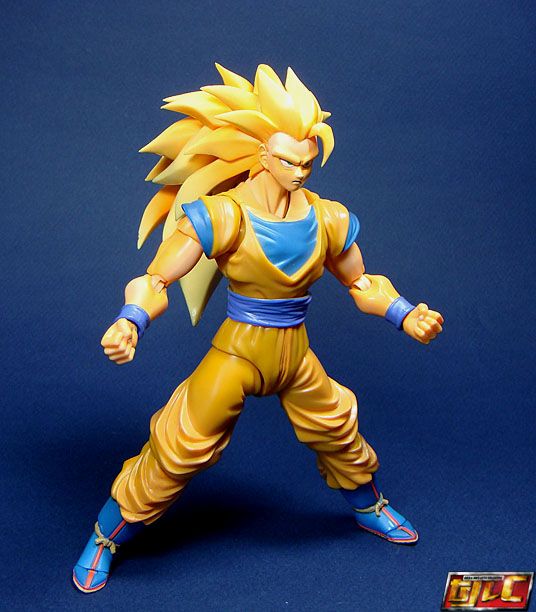 SSJ3 Goku also comes with optional halo, for when he was dead at one time (he got better, lol 🙂 ).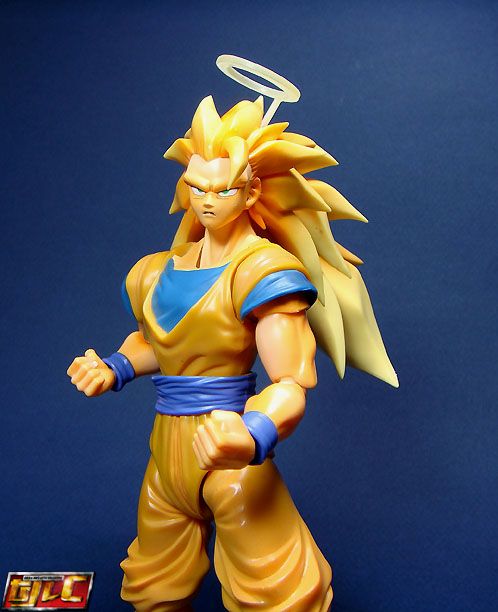 Kamehameha!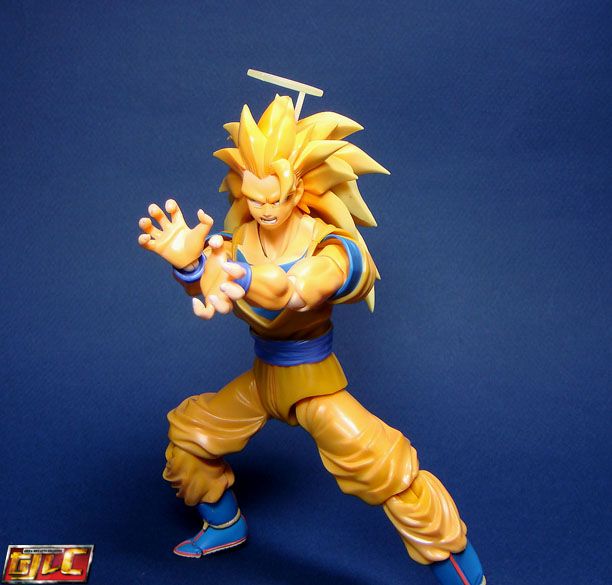 Instant transmission.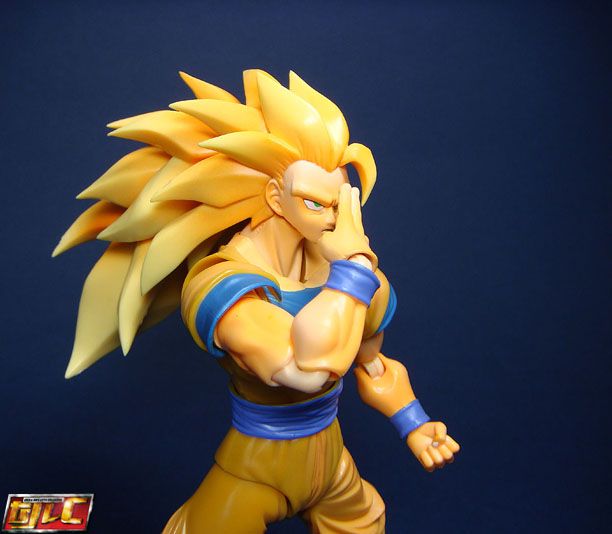 Bandai included a base for the figure that comes with "waves" of energy. It's pretty impressive, giving off a great 3D effect. Nicely done, Bandai!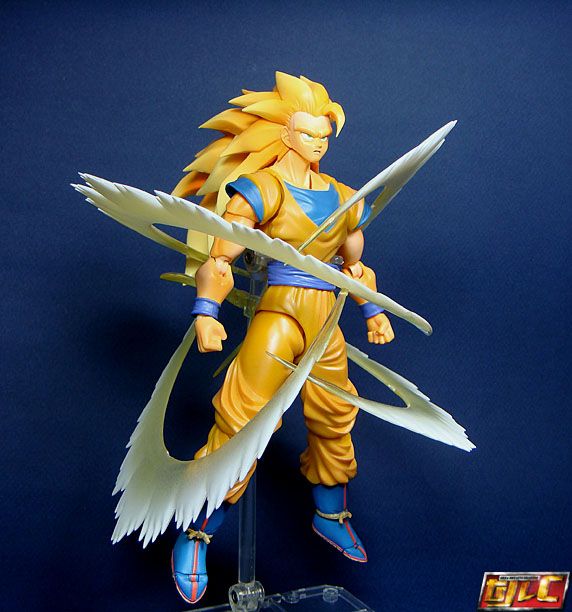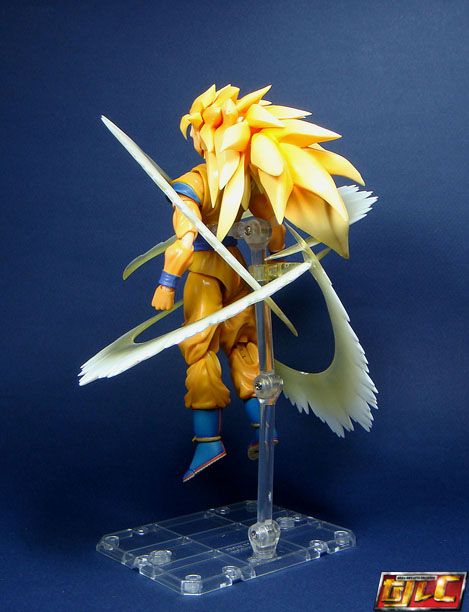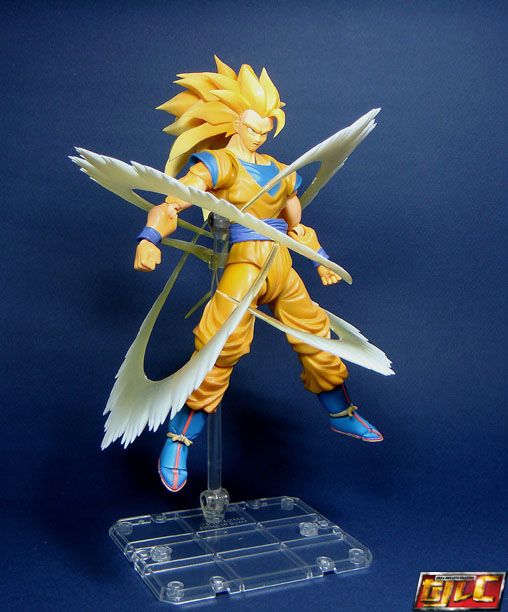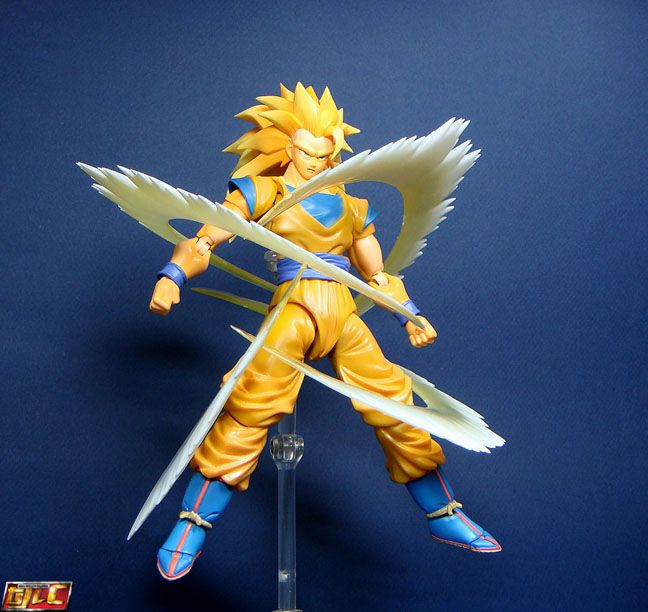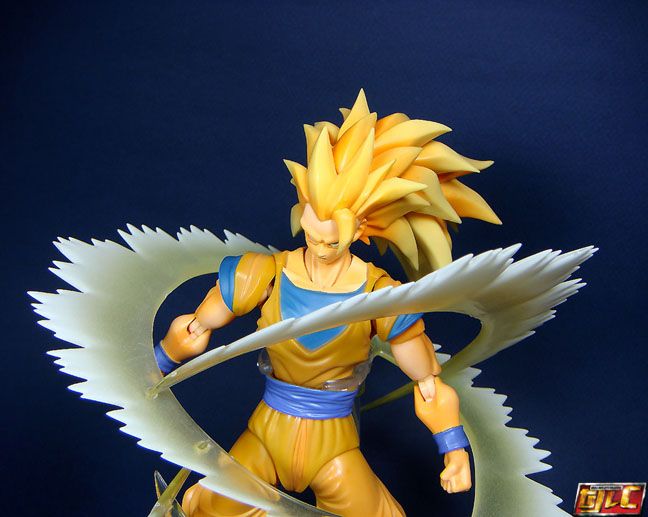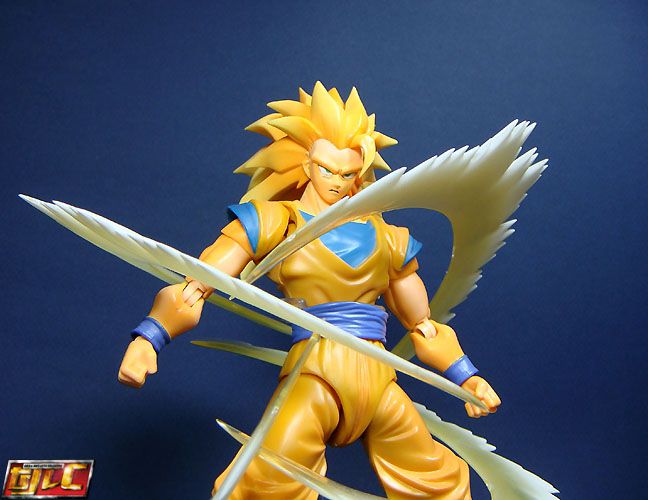 Gold