SH Figuarts Dragonball Super – Super Saiyan God Super Saiyan Vegeta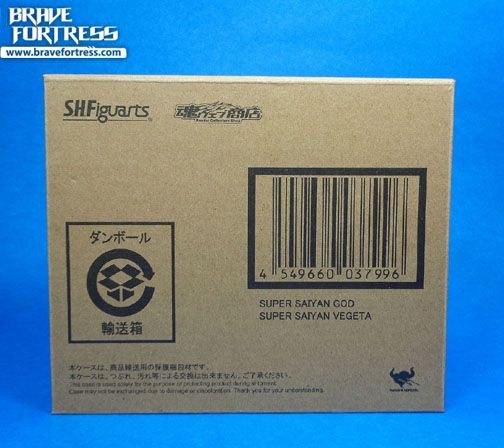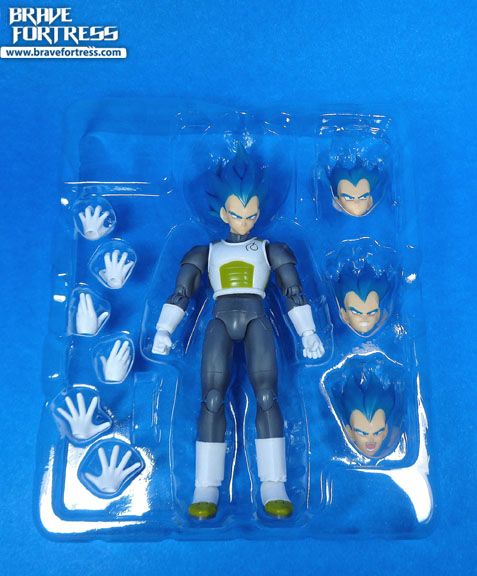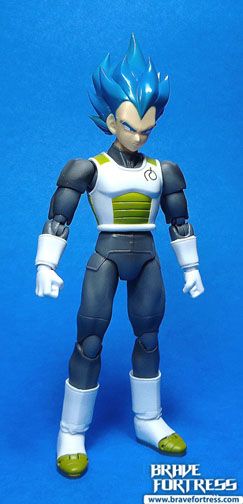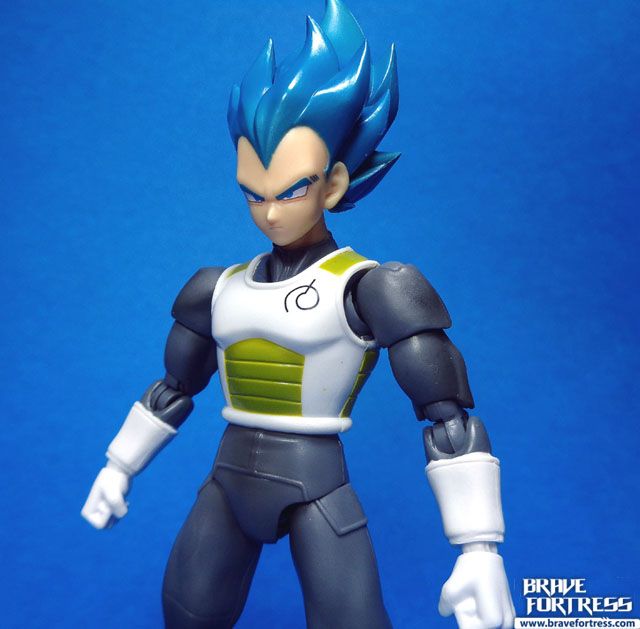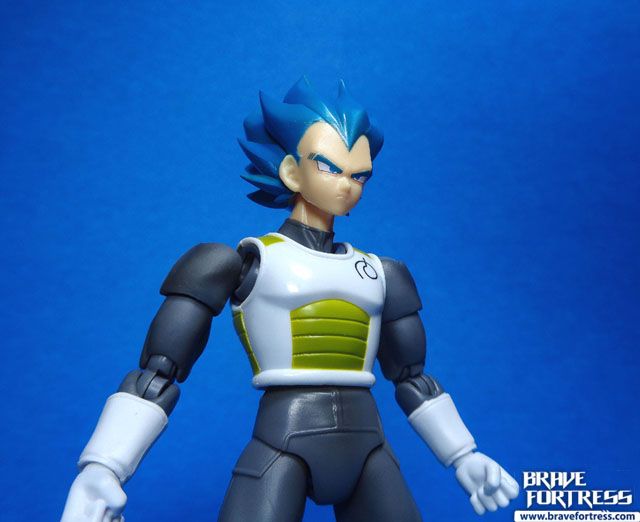 The face sculpting here is vastly superior to the SHF SSG SS Son Goku.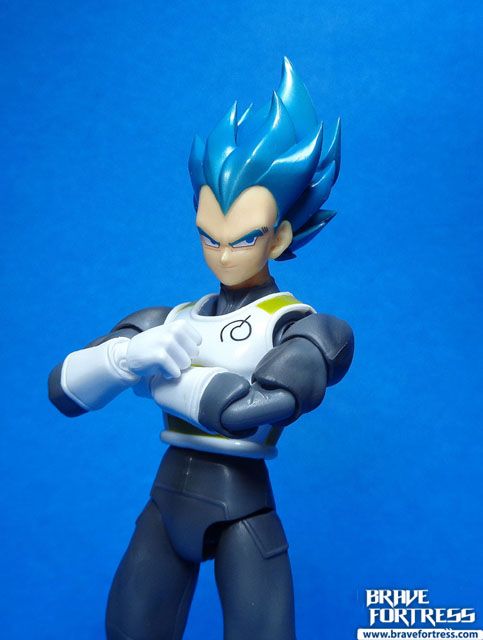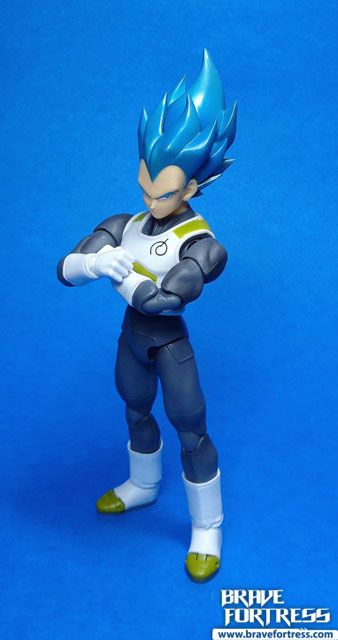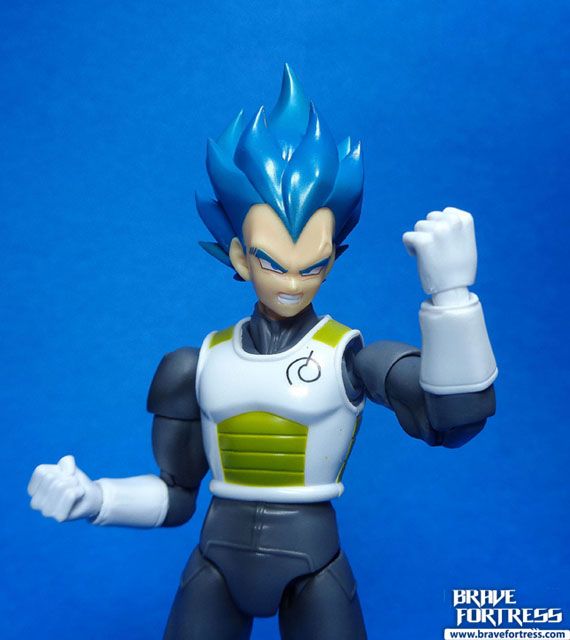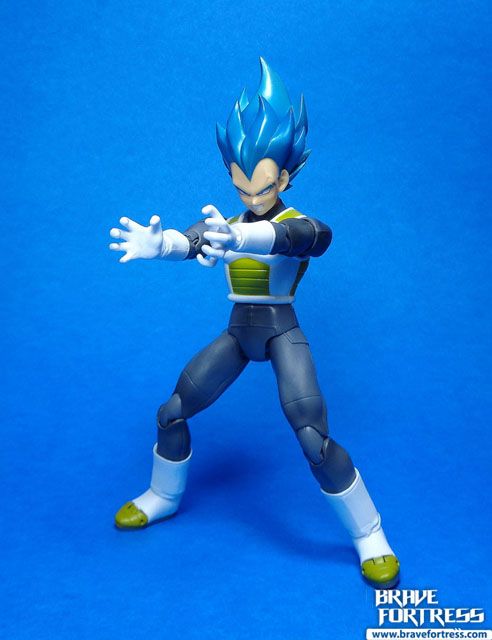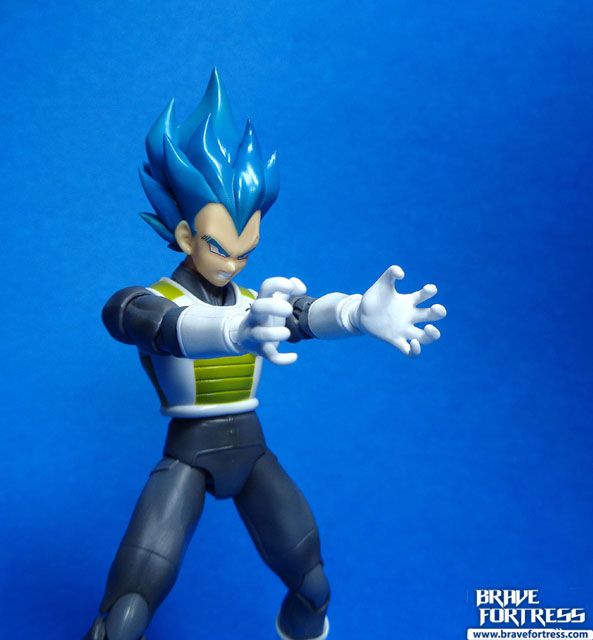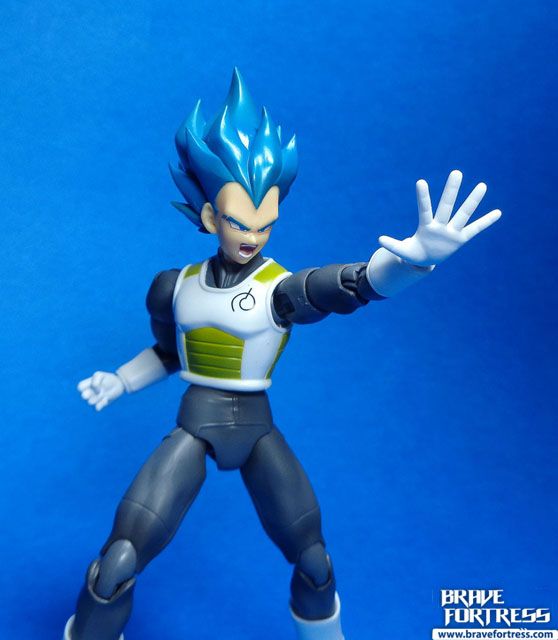 It's a shame he doesn't come with any energy accessories, especially considering he's an online shop exclusive item.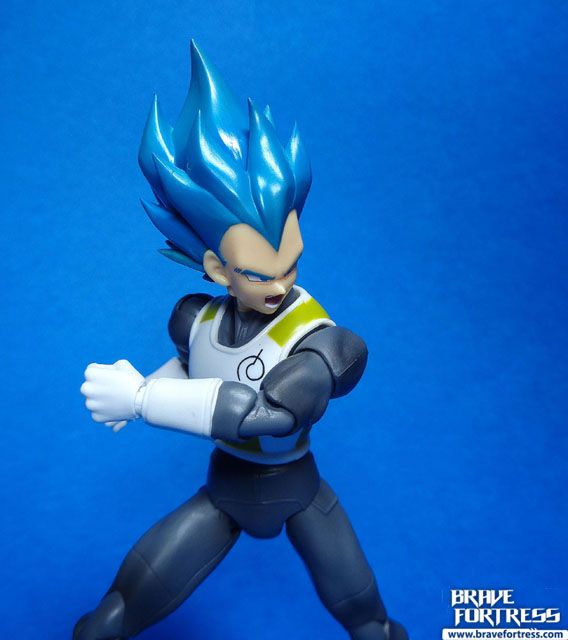 To match the motif of "going Super Saiyan God Super Saiyan" , Vegeta is actually leaner here than when he goes normal Super Saiyan.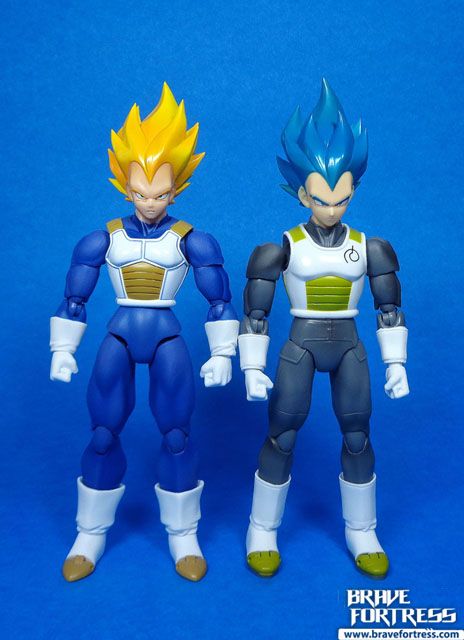 With SSG SS Son Goku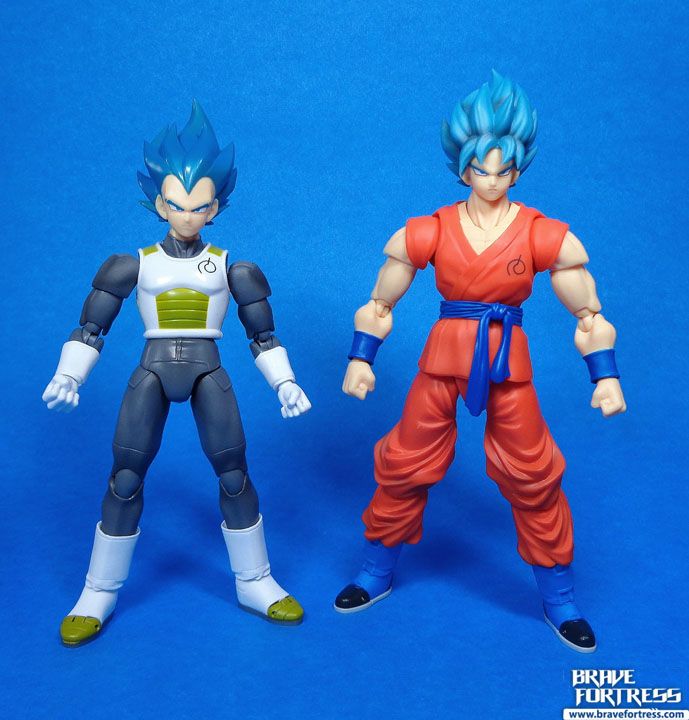 I can't believe they didn't paint Goku's hair like Vegeta's ….. Someone please go back and redo this figure. Bad enough the face sculpt seems off, now this.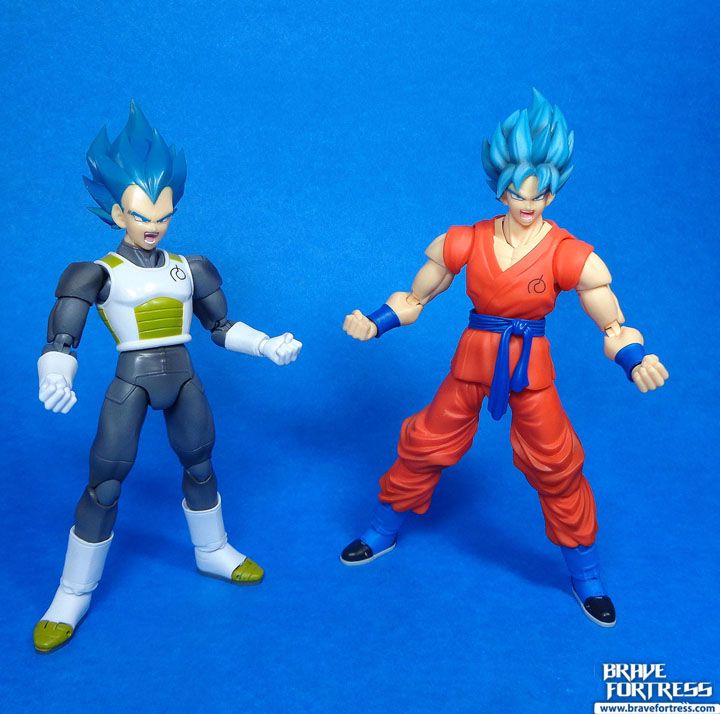 I'm still waiting to see this match, it hasn't happened yet.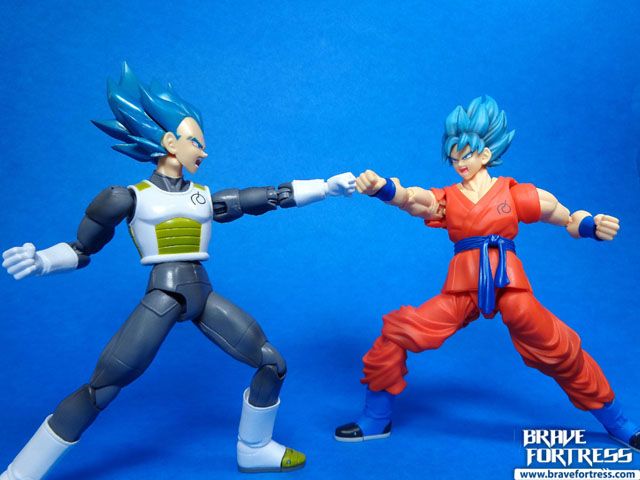 Later on, they decided to shorten the name and just simply call this mode "Super Saiyan Blue".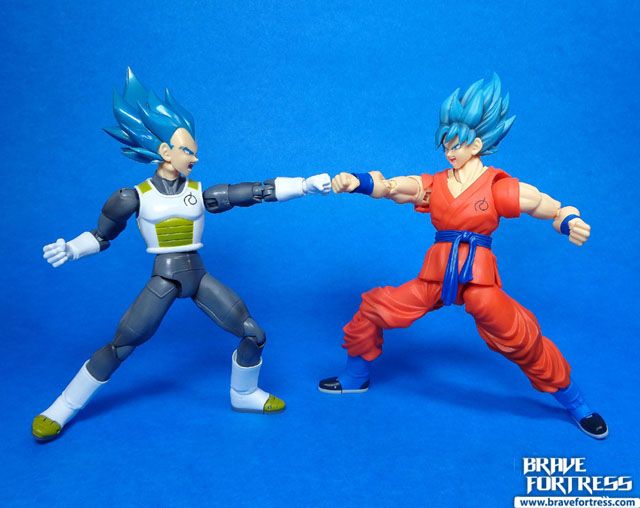 Gold