SH Figuarts Dragonball Z Trunks (Armored Cell Games Version)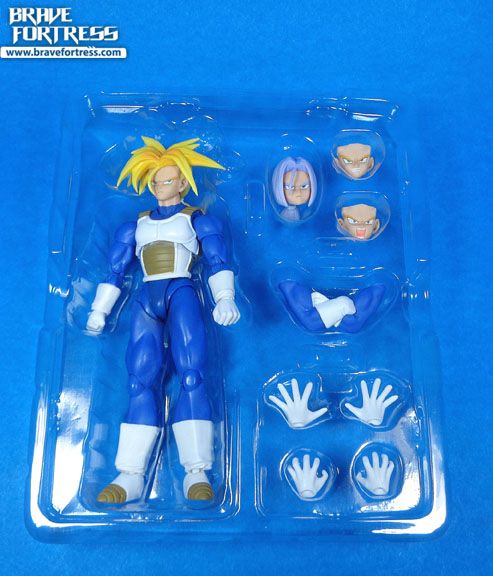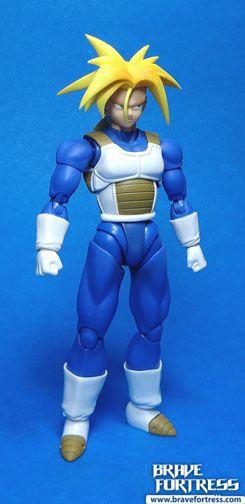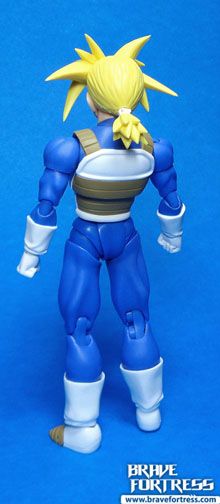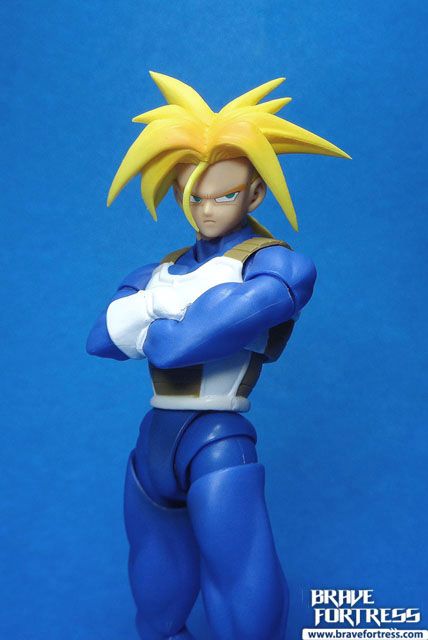 Trunks comes with optional "folded arms" accessory.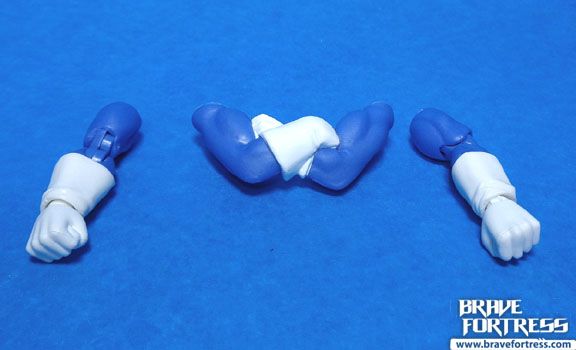 I can't say I'm liking the new designed hips for these guys, seems like too many breaks in the line art.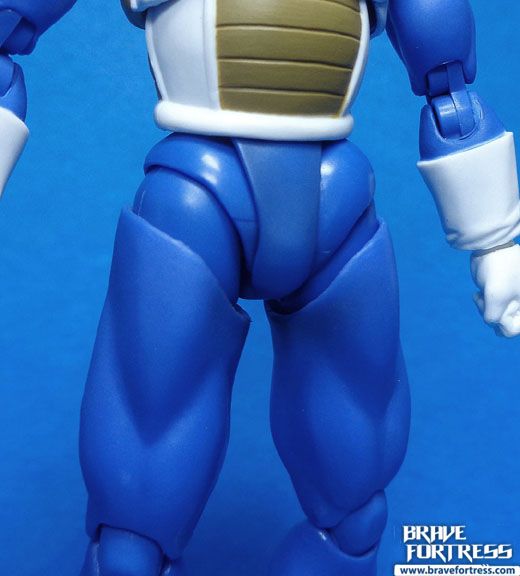 Alternate, non-Super Saiyan head.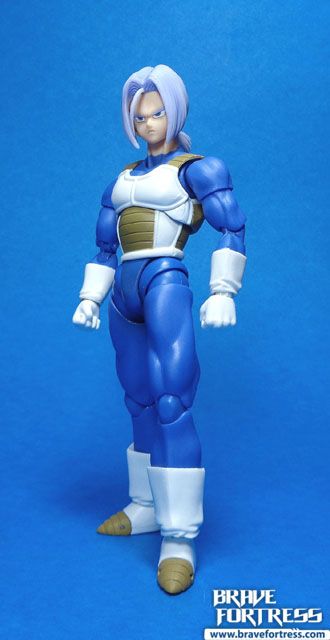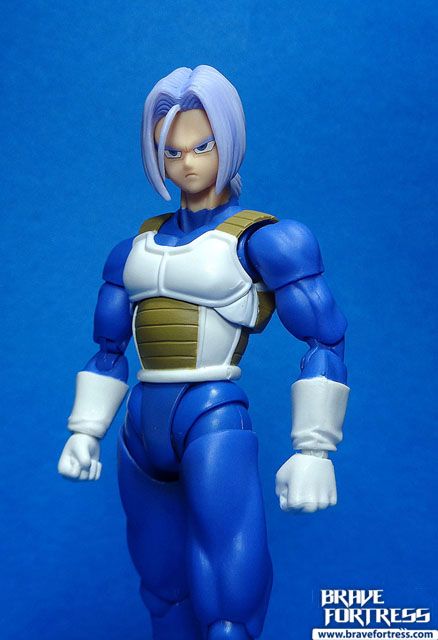 "Yelling" face.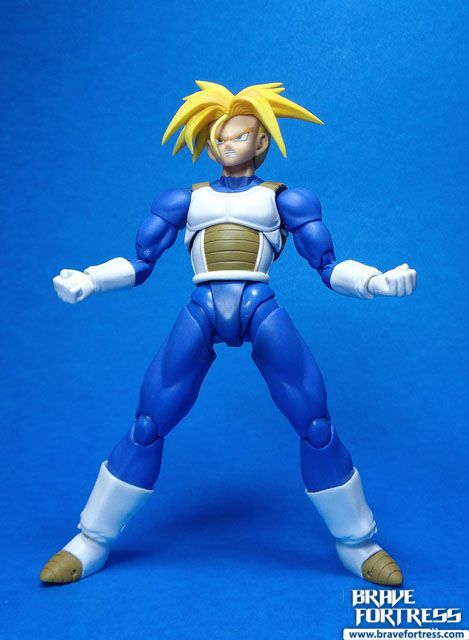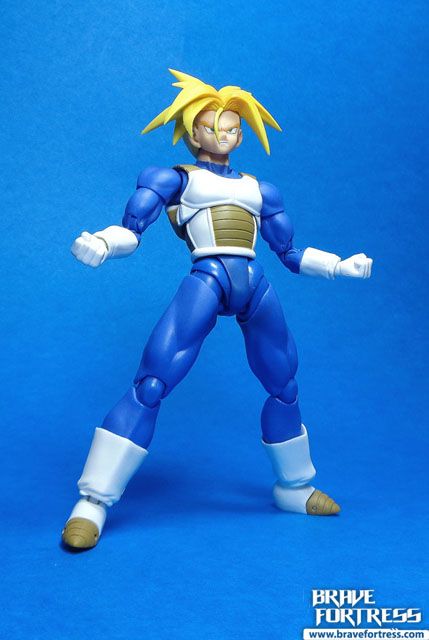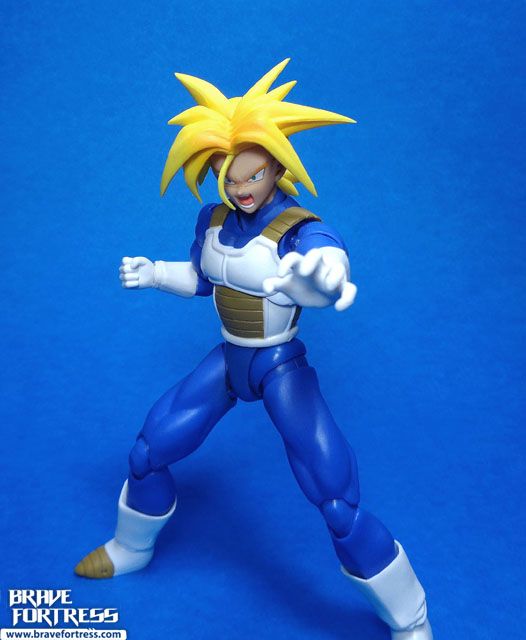 Masenko! Trunks learned this move from his future mentor, Son Gohan.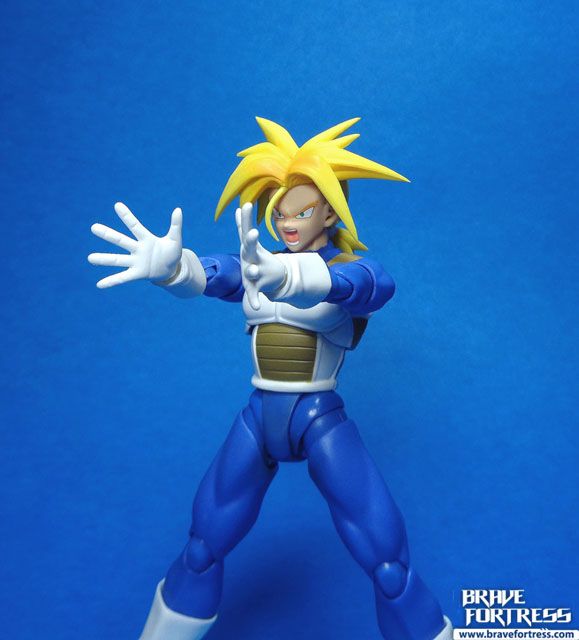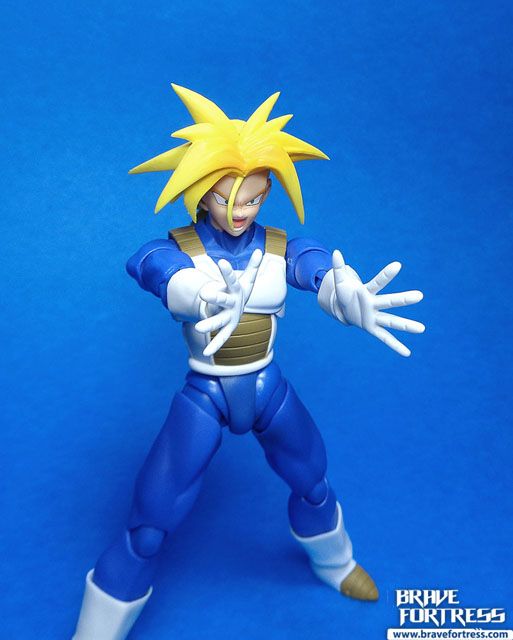 With Premium color Vegeta. I can't believe Bandai didn't make their hair colors match… WTH Bandai???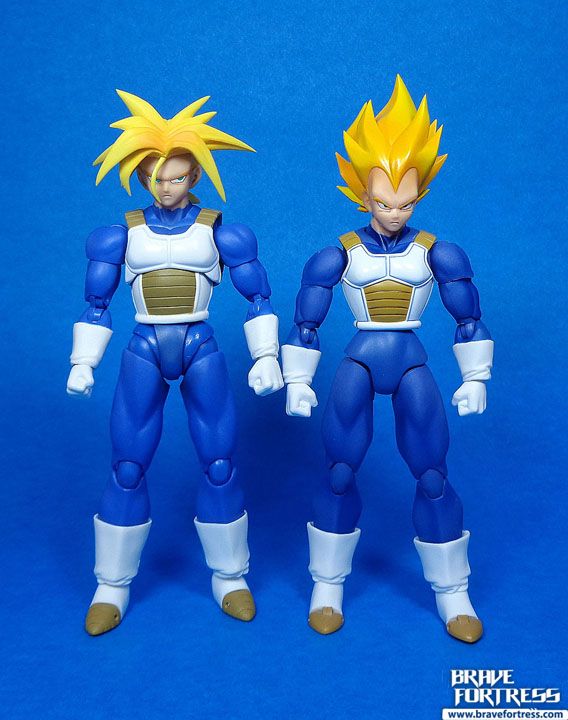 The good news is that you can cheat a bit and give the folded arms accessory to Premium Color Vegeta. The blue isn't a 100% match but it's close enough. Certainly beats the blue from the "tailed" Vegeta folded arms accessory.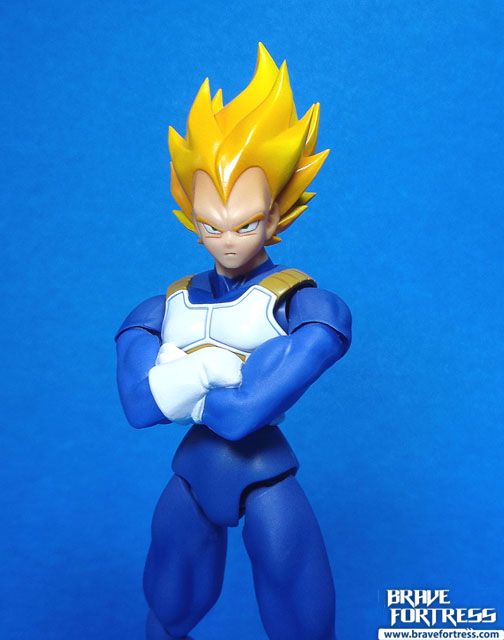 Young Trunks and older Trunks (age accelerated by the "Hyperbolic Time Chamber", where 1 day's stay is equivalent to 1 year's time inside the room).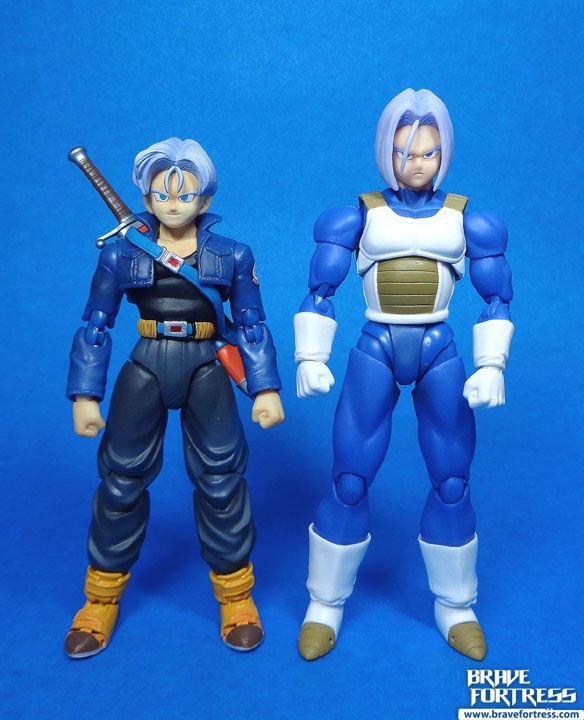 Unfortunately you can't do a head swap with young and old Trunks. The ball joints don't match up. You can't put young Trunks' head on the old Trunks' body.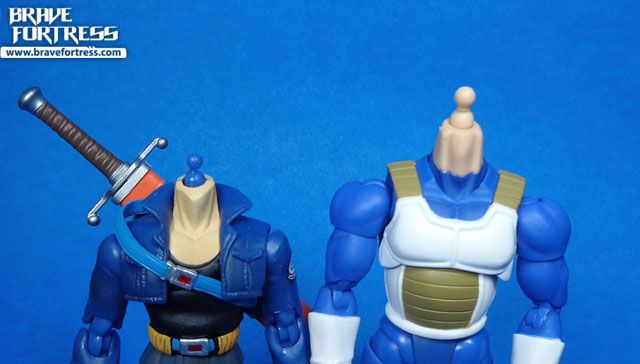 You can put old Trunks' head on the young body, but it just sorta sits there. Due to the hole socket being too big for the ball joint.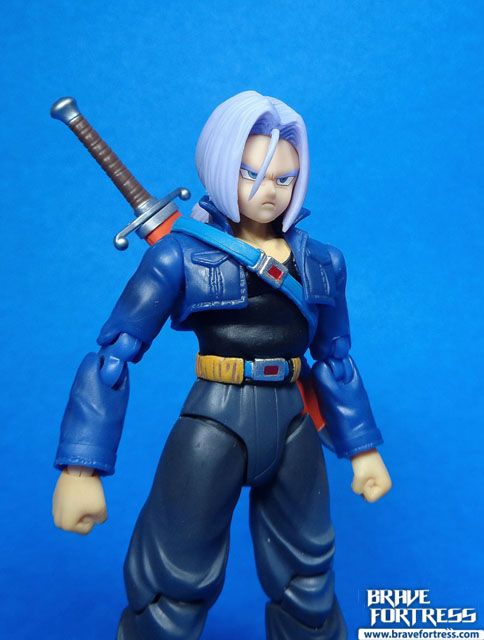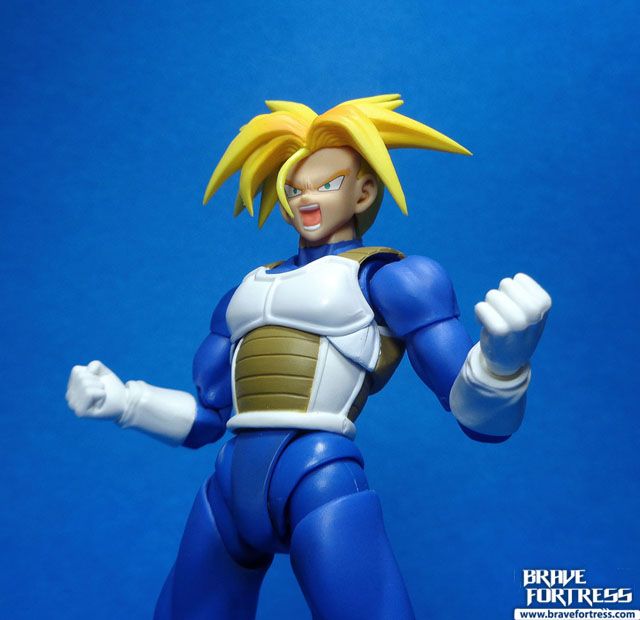 Gold