SH Figuarts Fire Mario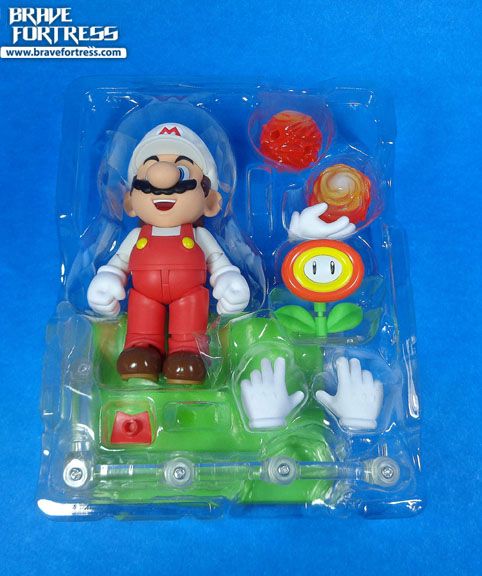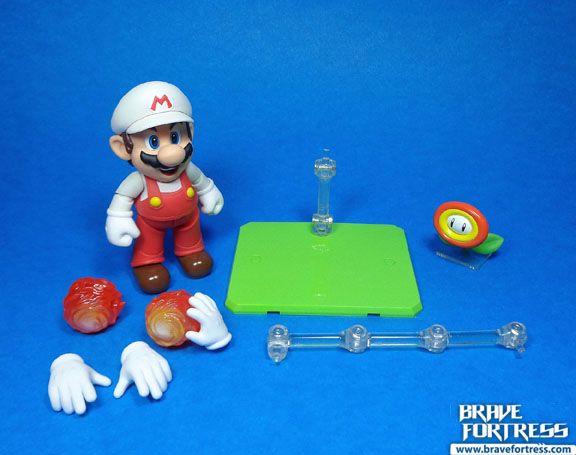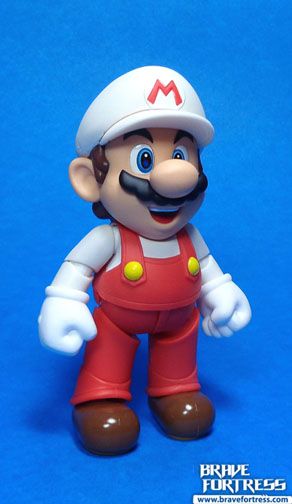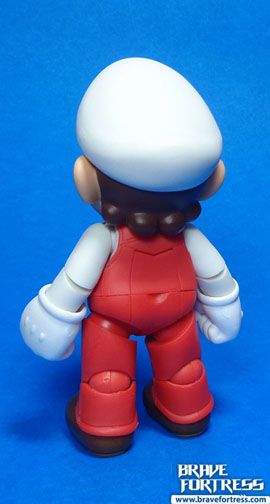 I think all of us saw this coming when they first released Mario. This figure is a straight up repaint of the first Mario, this time based on his "powered up" version from the game. Whenever he touches a flower, he gains the ability to fire fireballs.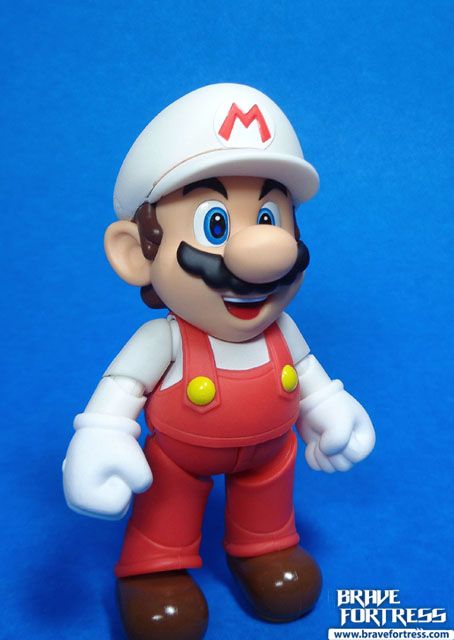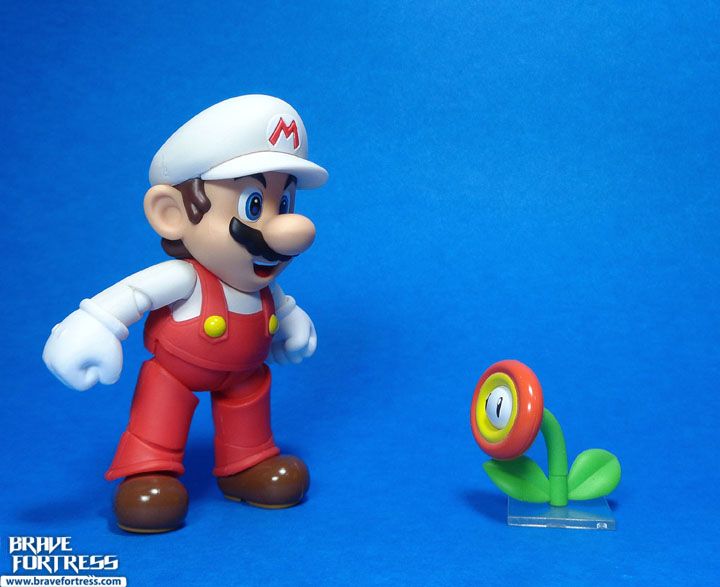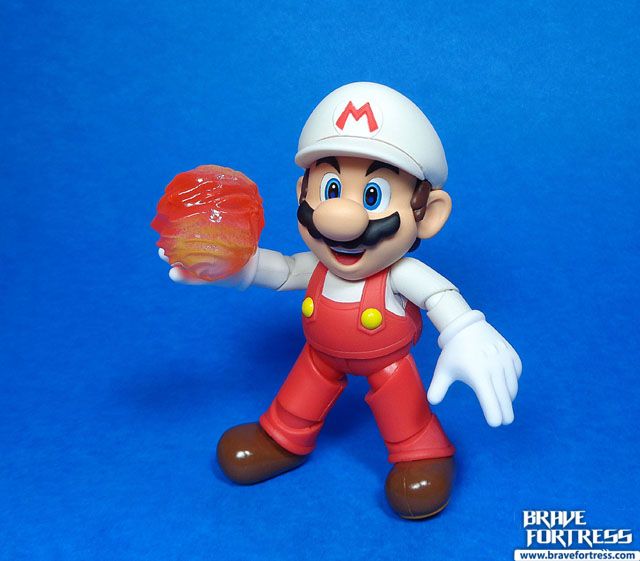 The base and stand are included with this set for this pose.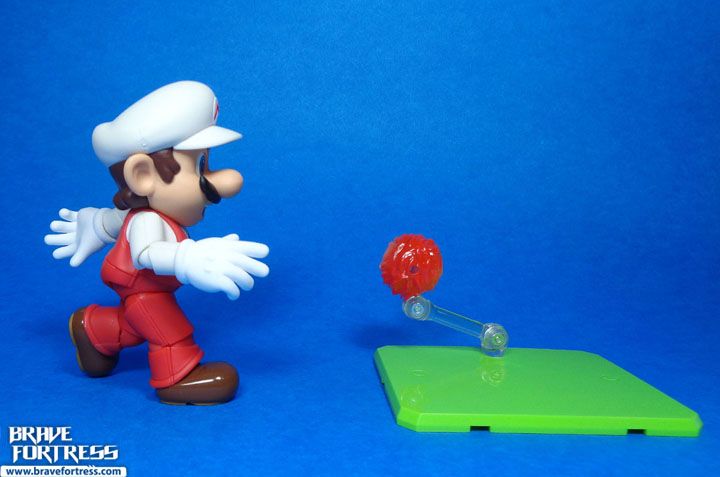 So I guess this makes him "Super" Mario eh? Wonder if we'll get a "Super" Luigi later on?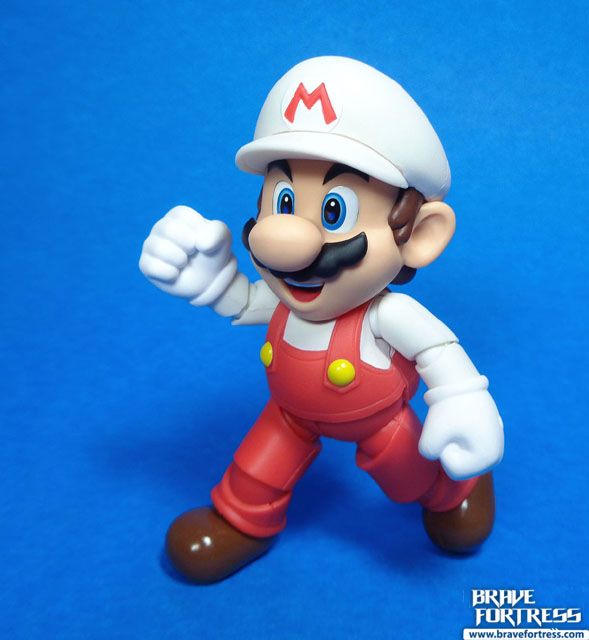 Gold