SH Figuarts Super Saiyan Son Gohan (2017 Battle Damaged Version)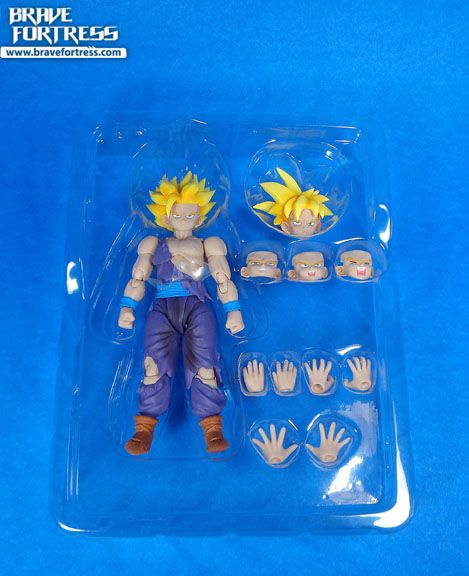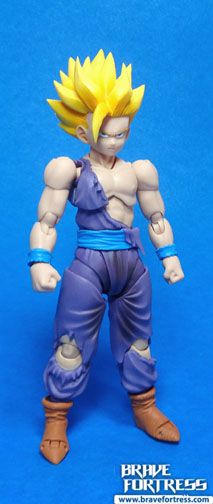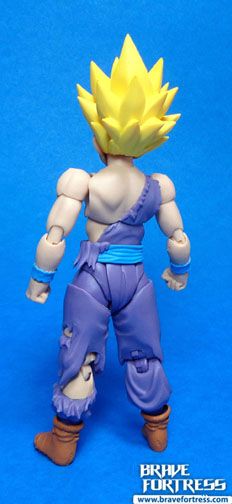 This "look" for Gohan is based on his "battle damaged" design near the end of the Cell games saga in the series. The figure features an entirely new design and doesn't reuse any parts from the older versions.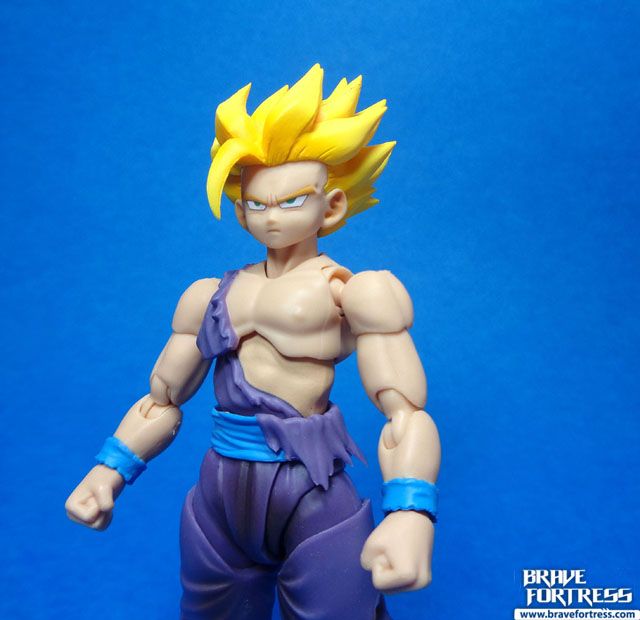 Like the previous versions, alternate Super Saiyan level 1 "hair" included.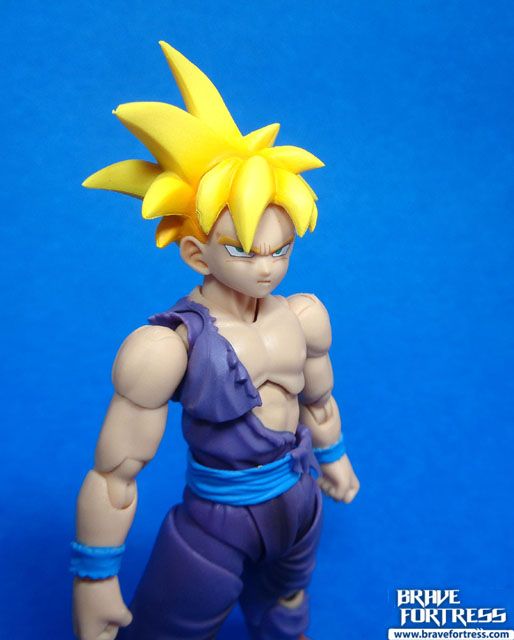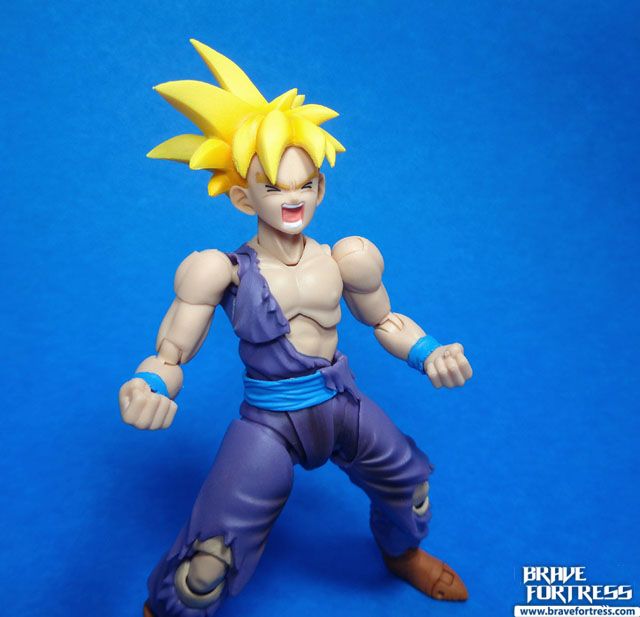 Super Saiyan level 2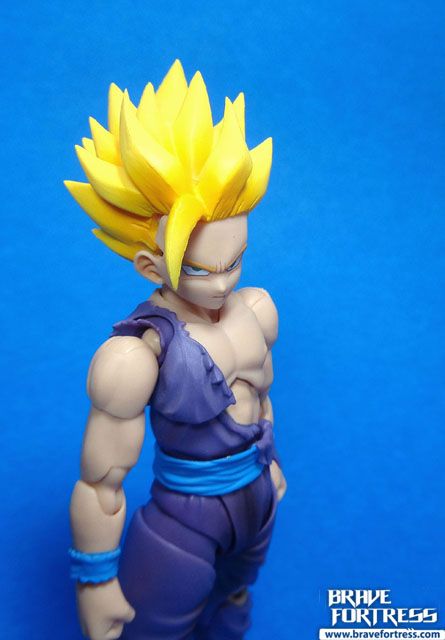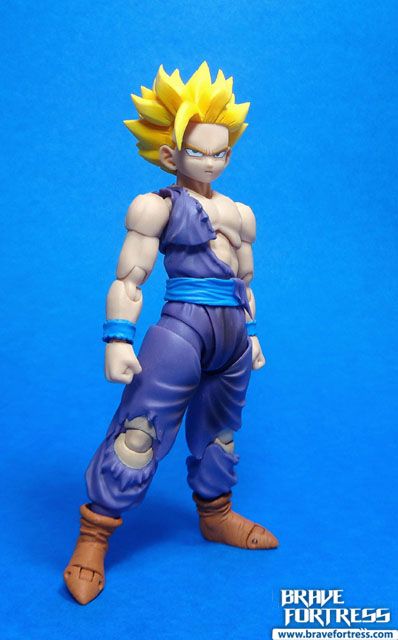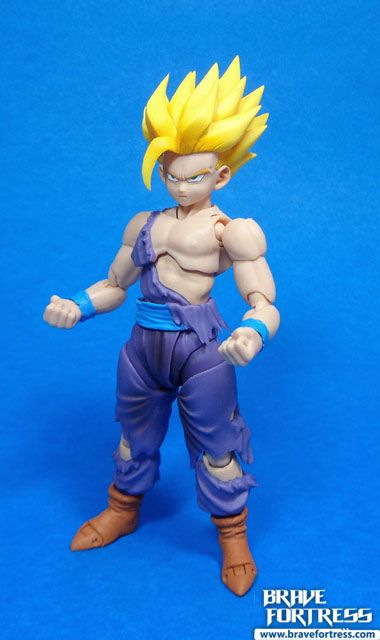 The tooling here looks really impressive, it's like Gohan stepped right out of the screen. A huge improvement over the original mass retail version that's for sure.

Kamehameha!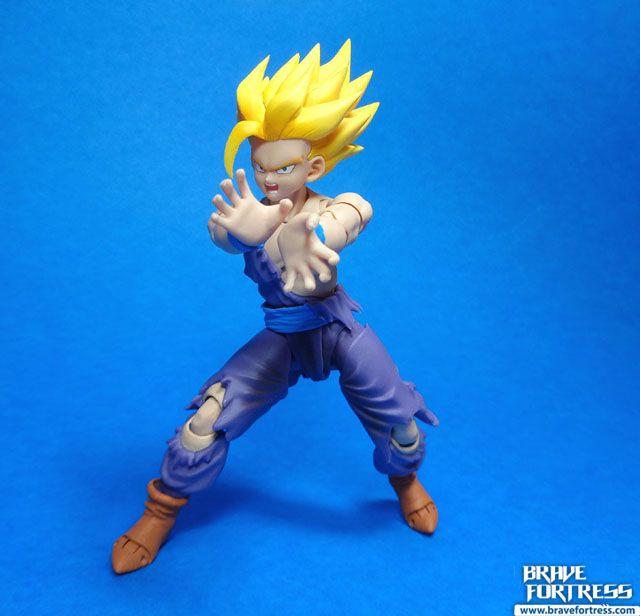 I was really hoping they'd included a Kamehamaha effect this time around so Gohan can have a duel with Cell. But no such luck, so I had to borrow the effect that came with Cell for this pic.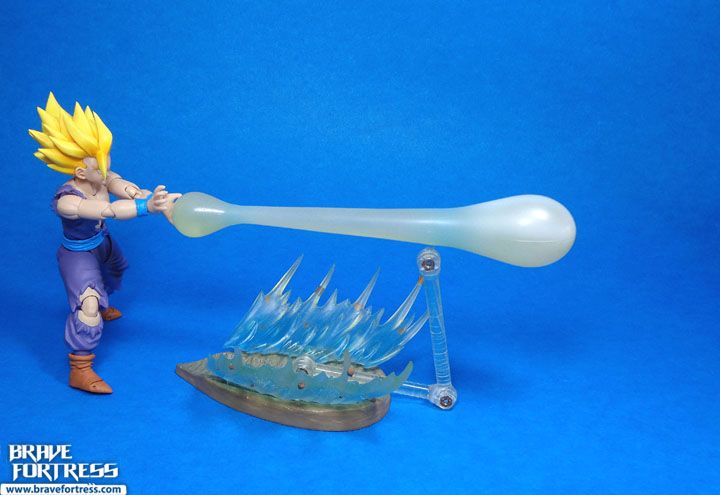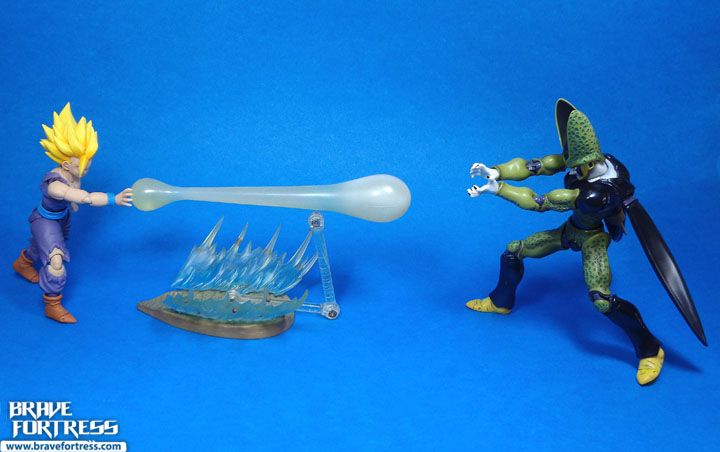 Choose your ending.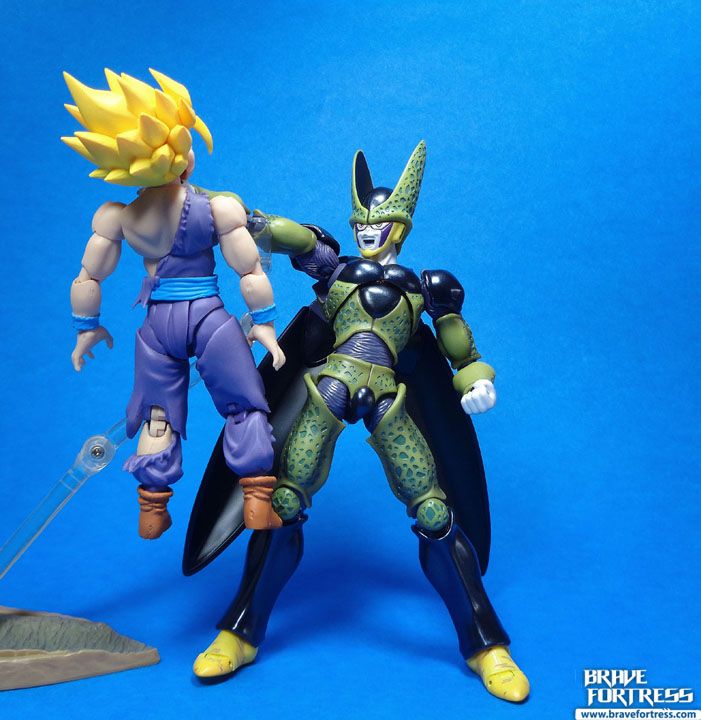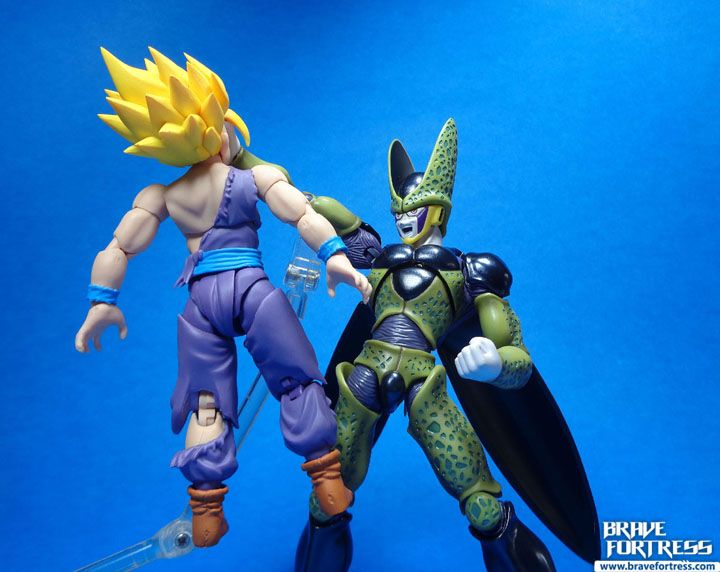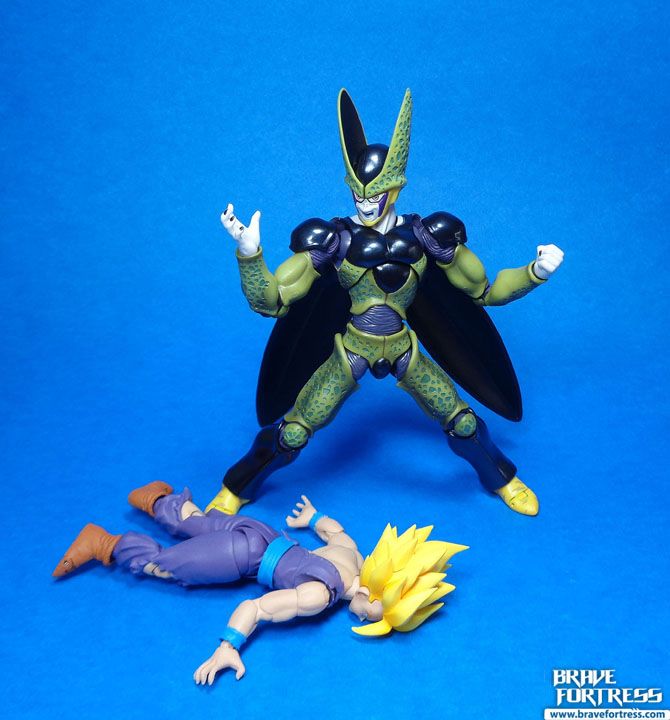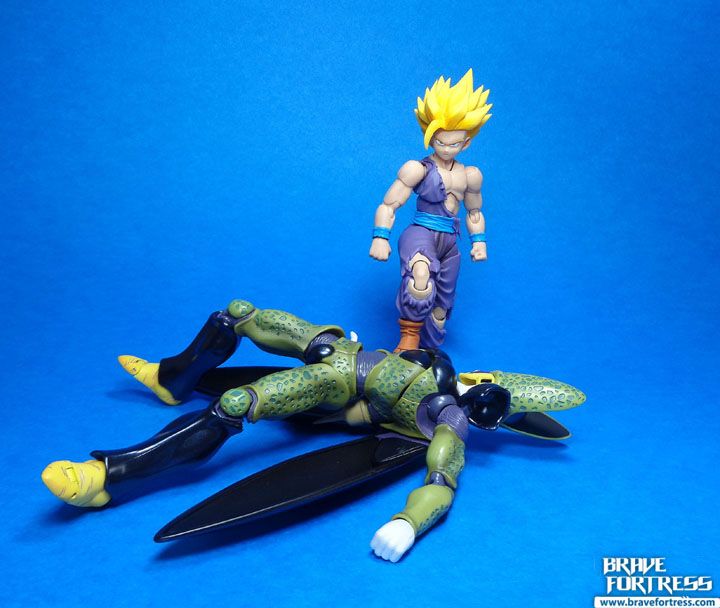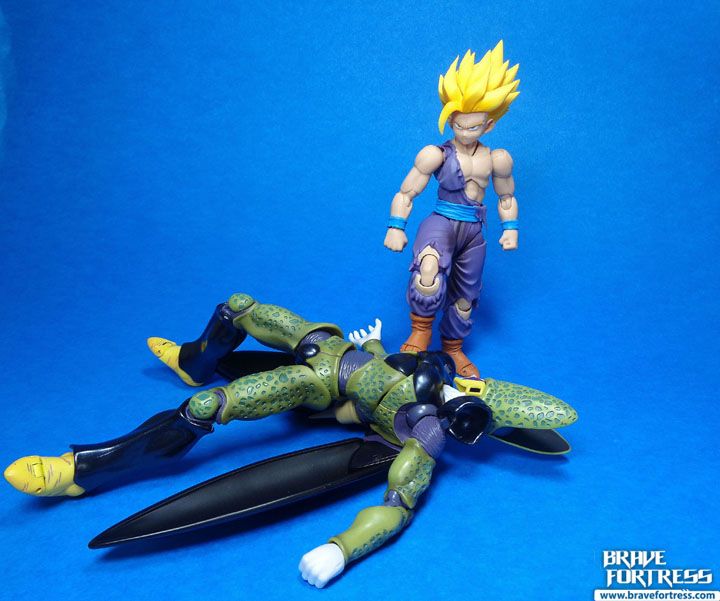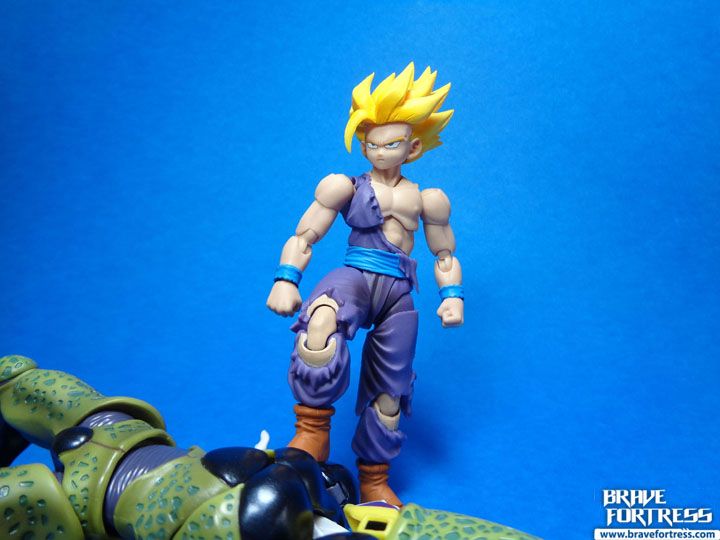 Man, while handling the older Cell figure, I remembered how loose the joints are. I wonder if the reissue has better, tighter joints?
With his "battle damaged" pops.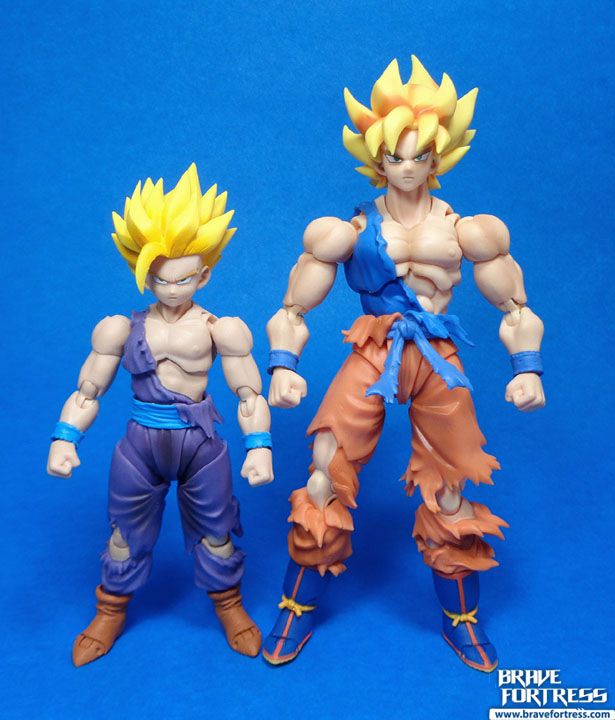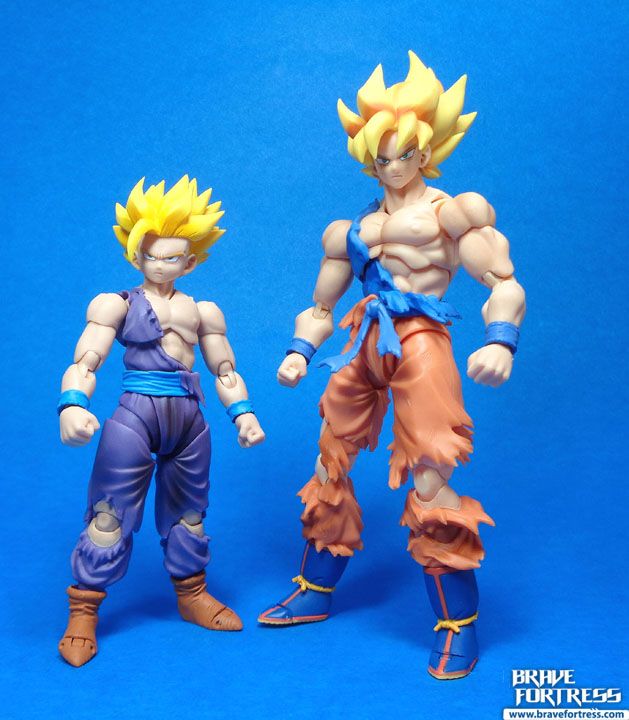 Comparison with the SDCC 2012 version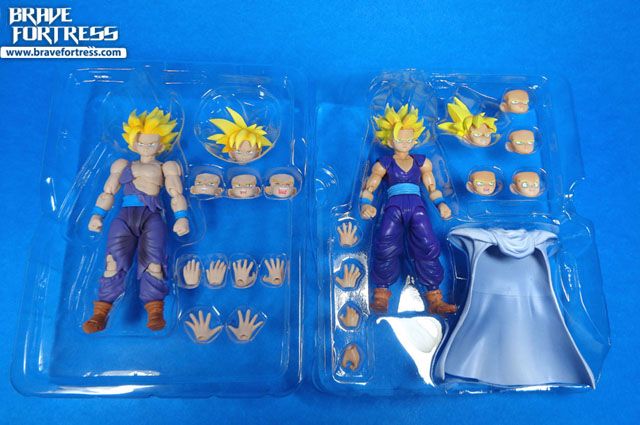 The faces are NOT interchangeable as the pegs on the back are different.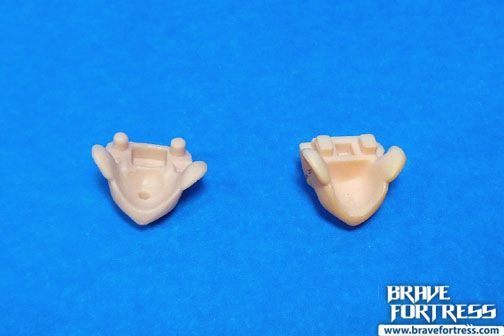 This version is built from the ground up, as far as I can tell, it doesn't reuse any of the older parts.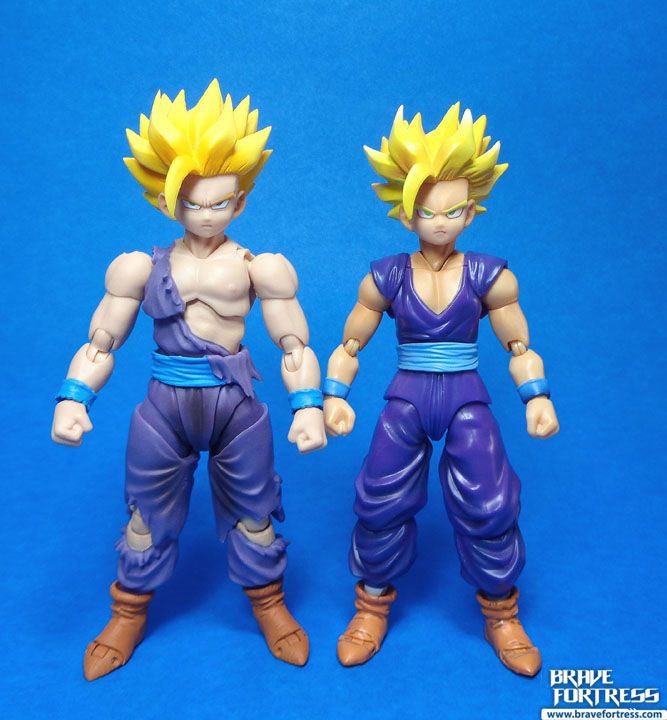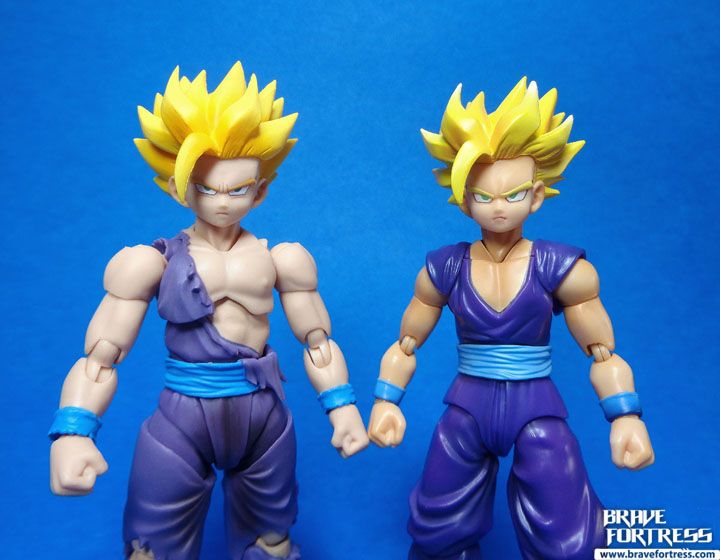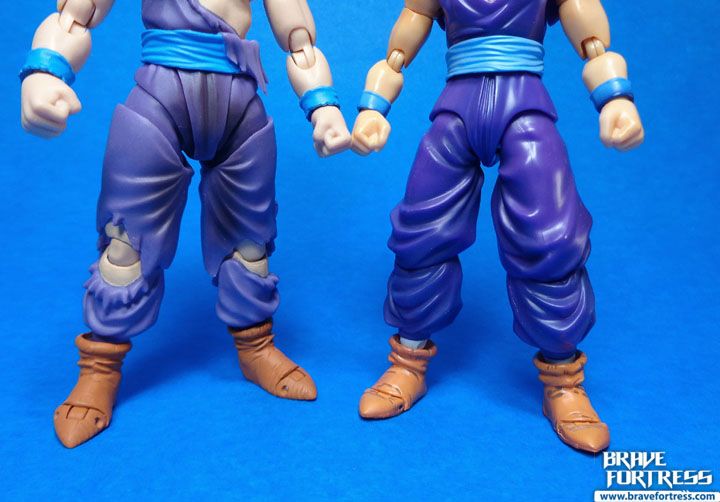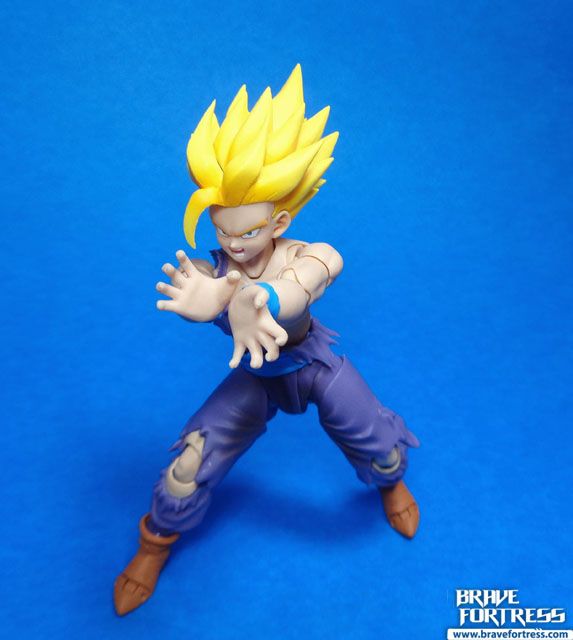 Gold