SH Figuarts Teenage Mutant Ninja Turtles Michelangelo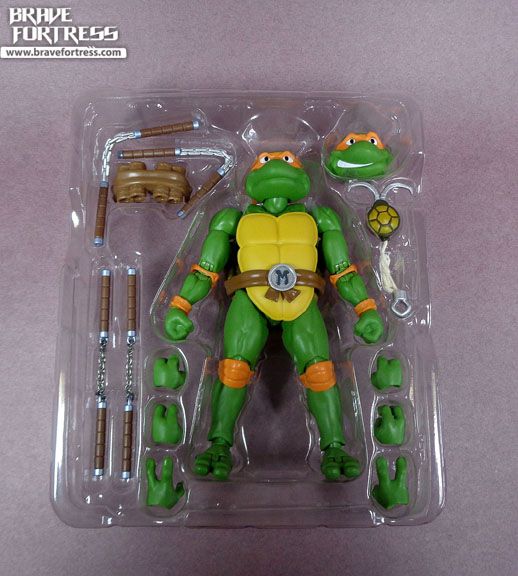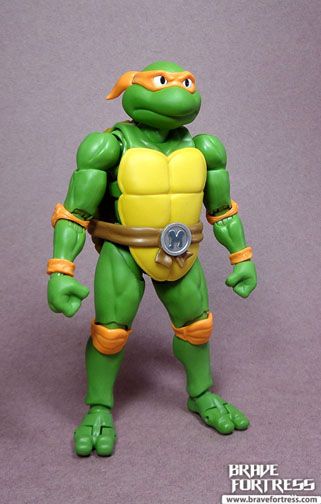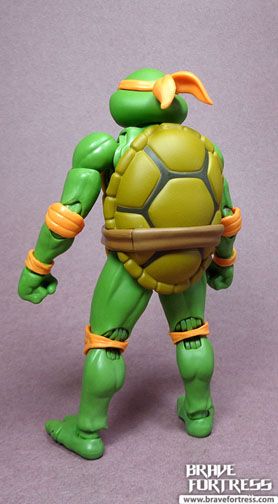 The "Party Dude"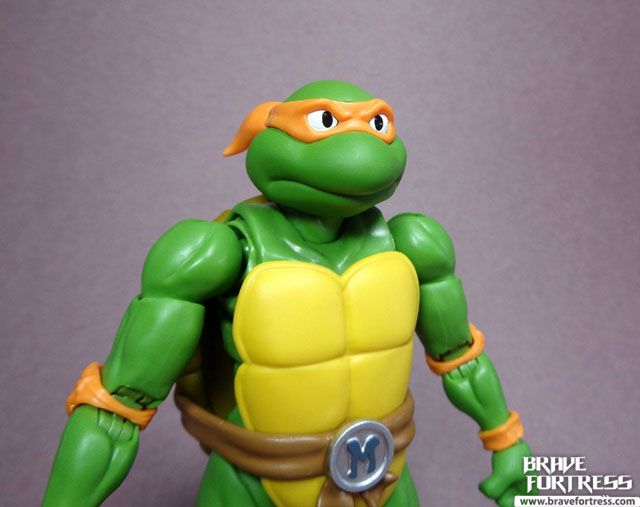 Alternate head (you still have to swap the bandana tail around)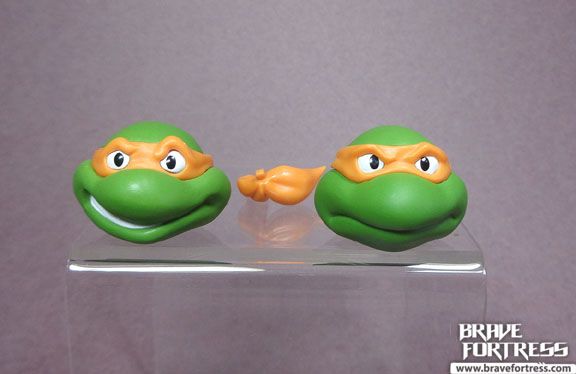 Optional back part of the belt for storing the nunchuku.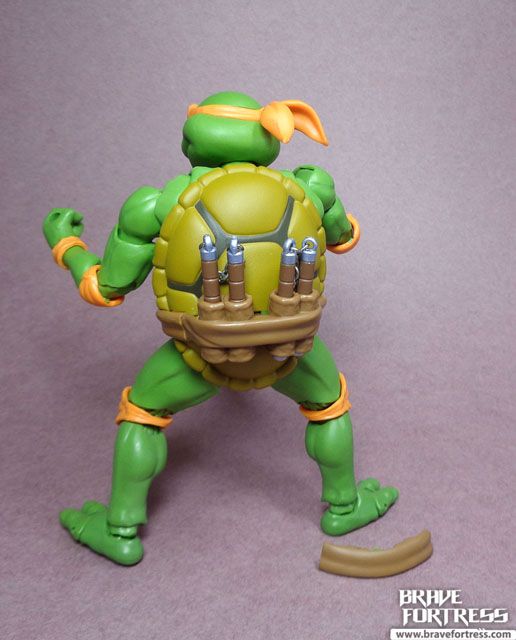 Mikey comes with four pieces of nunchuku. Two have chains, while the other 2 are fixed in position.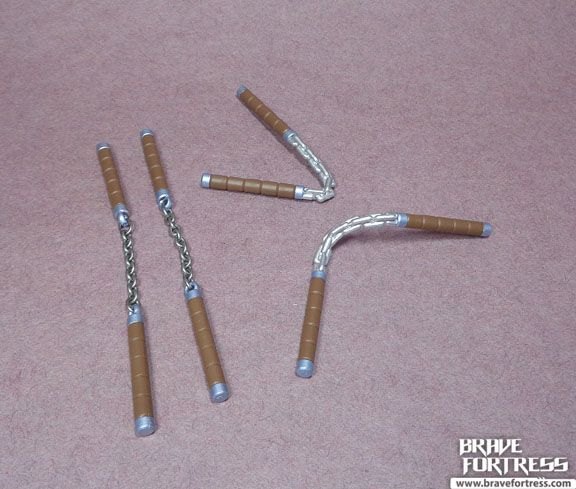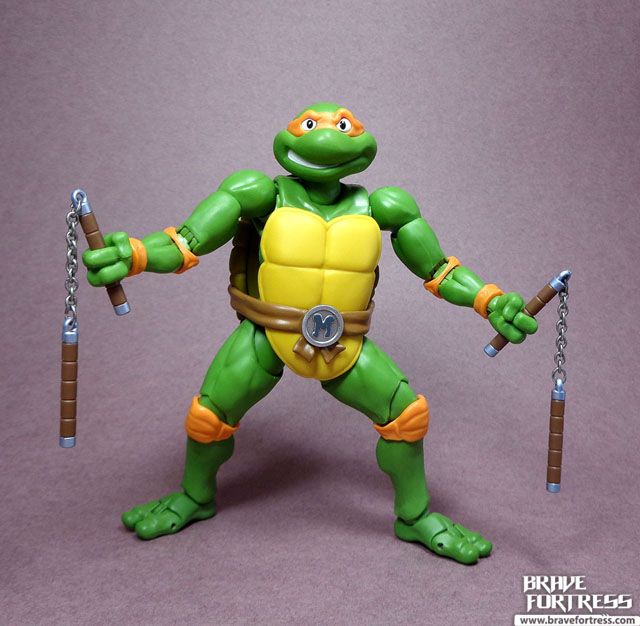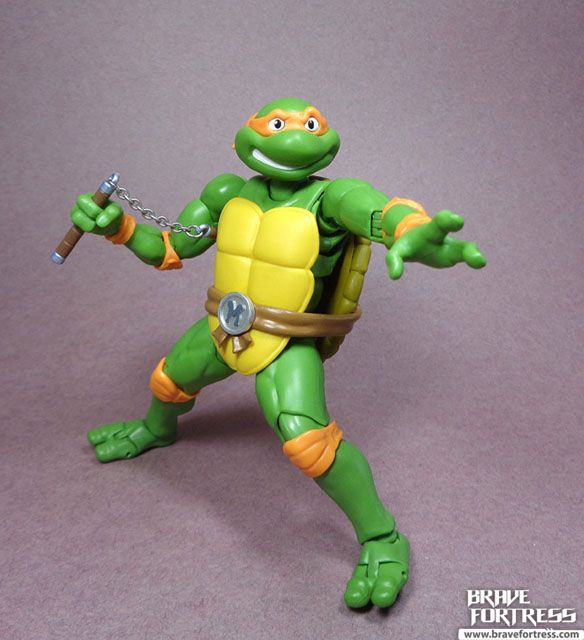 I do wish they included a nunchuku that's fixed in a whirling position, like that of Panthro from Mattycollector's Thundercats line. It has a better visual effect.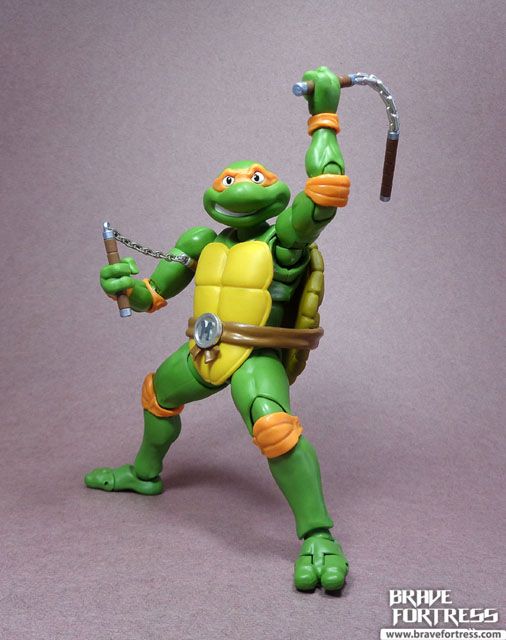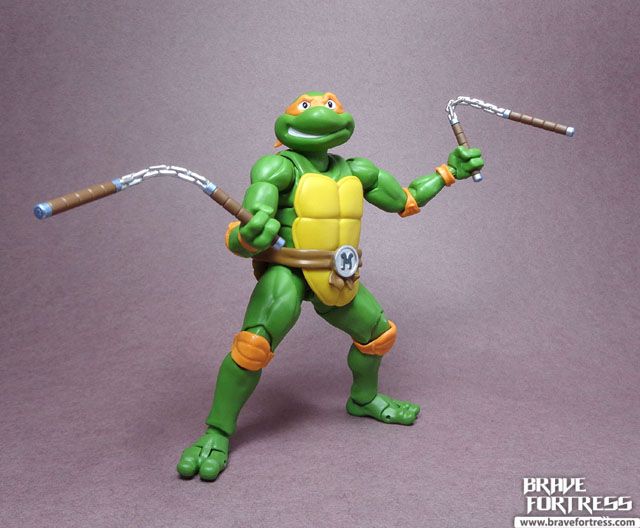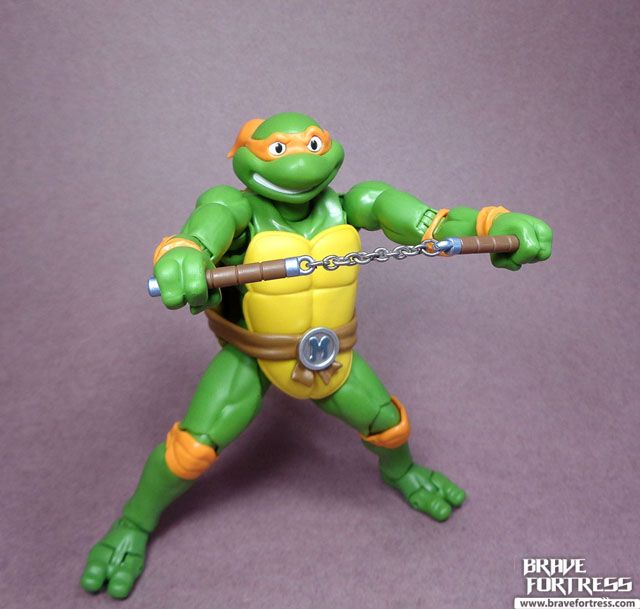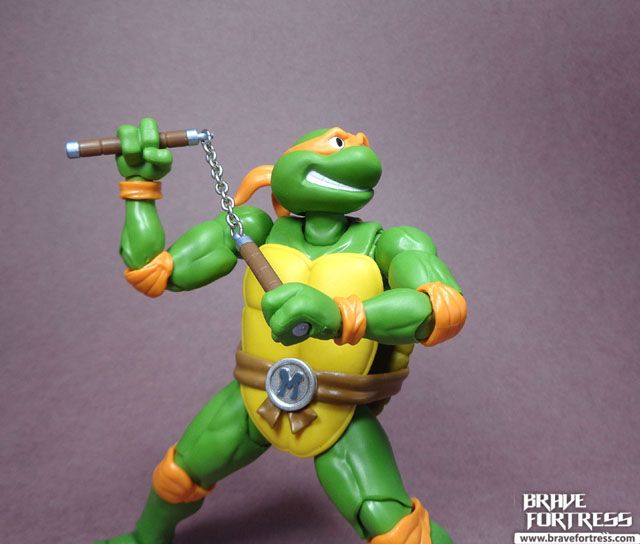 Last but not least, they included a grappling hook as the "extra accessory" for this figure.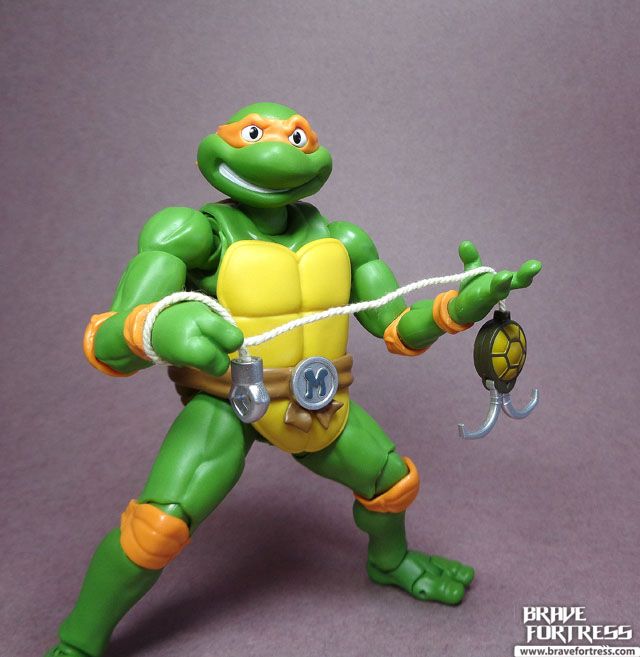 With the release of Mikey we now have all of the four Turtles together.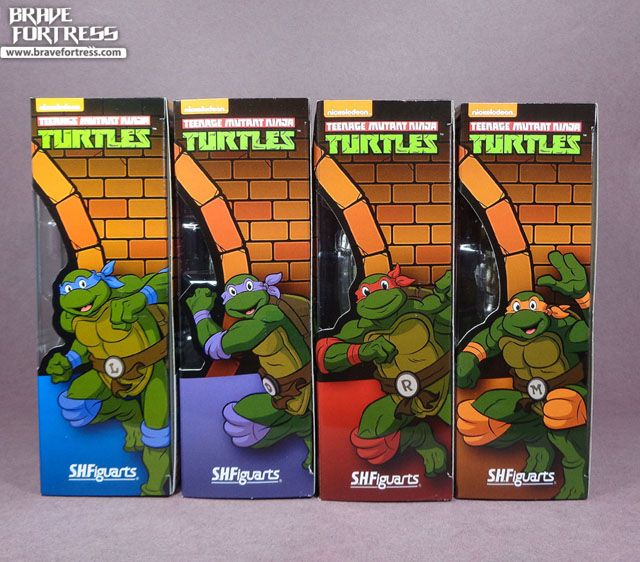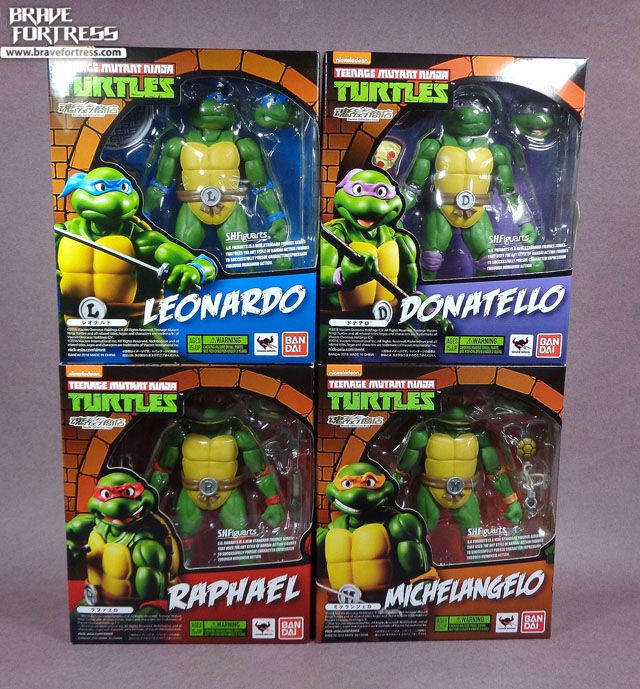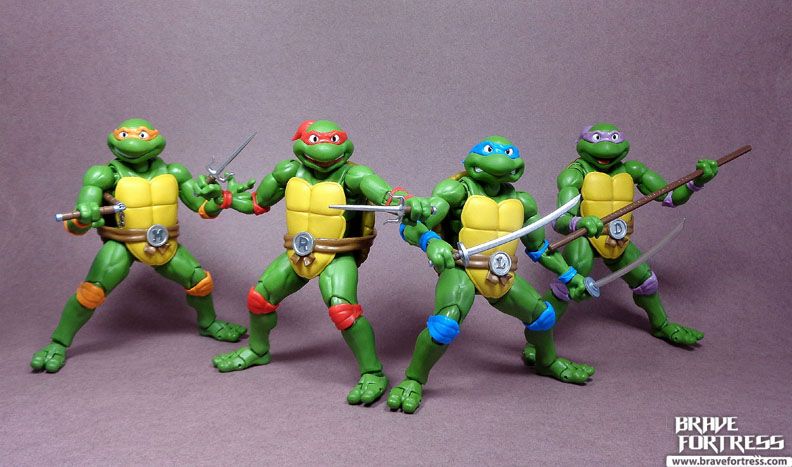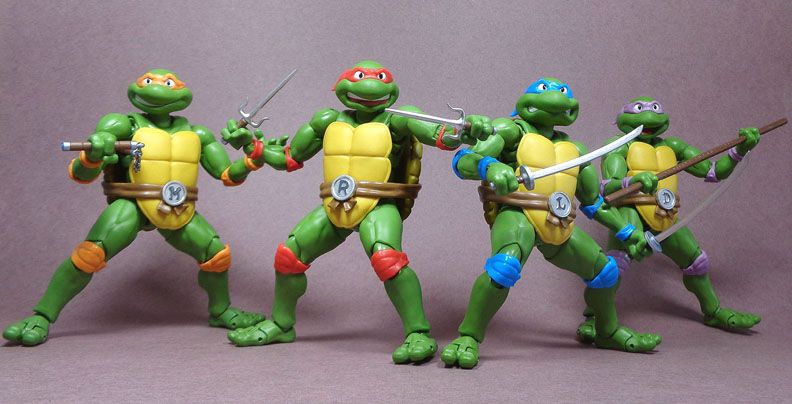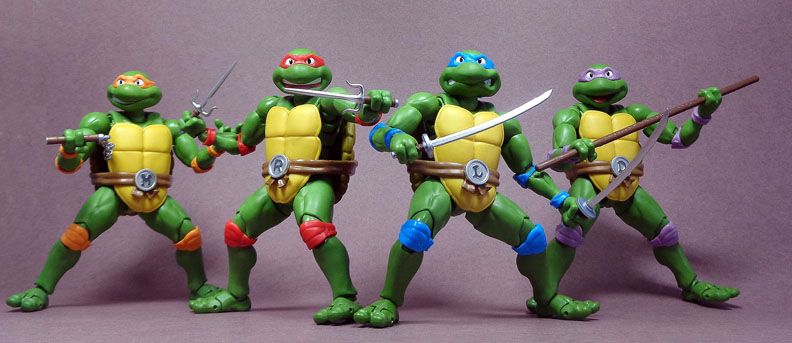 Personally I think it's an outrage that the Turtles don't each get their own slice of pizza and all have to share the only one that came with Donatello. You know things are going to go horribly wrong when the Turtles get hungry….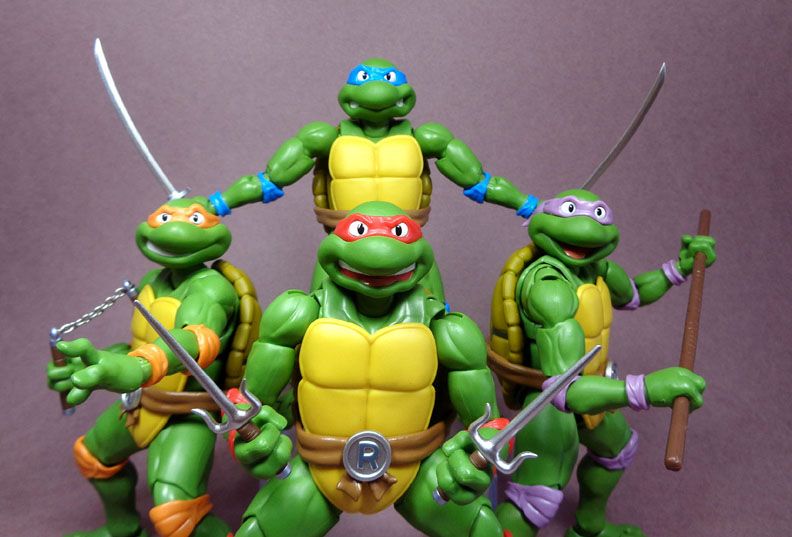 Gold