Shin Mazinger Trading figures.
Officially called Chouzoukei Damashii Shin Mazinger Shougeki no Collection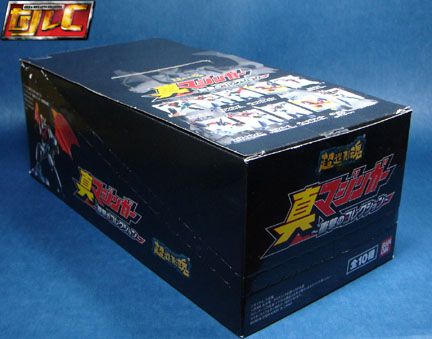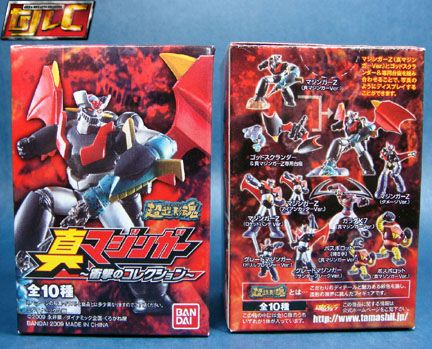 Mazinger (Rocket punch and Iron Cutter version)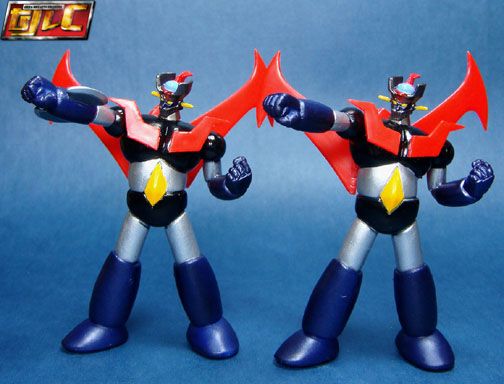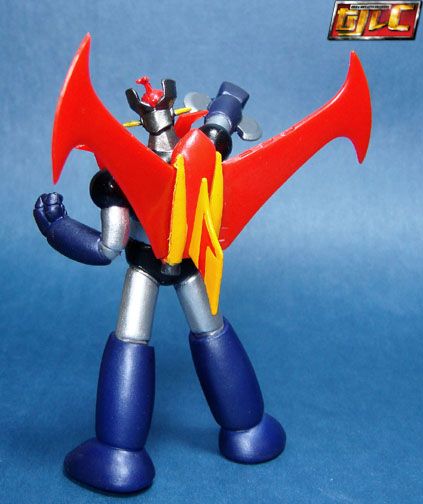 Great Mazinger (Drill Pressure Punch and Thunderbreak version)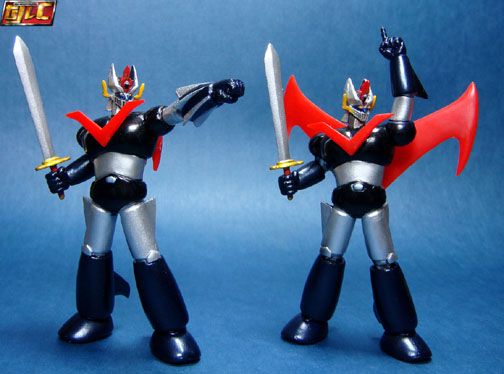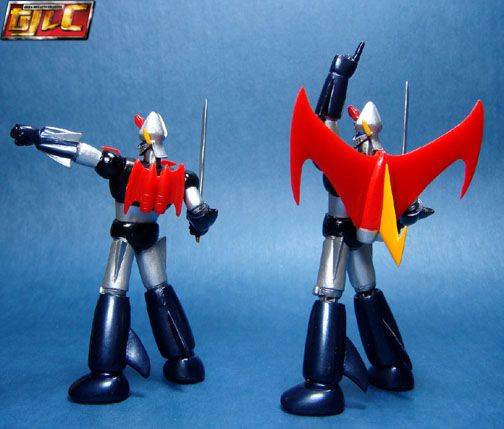 Tsk.. poor paint control.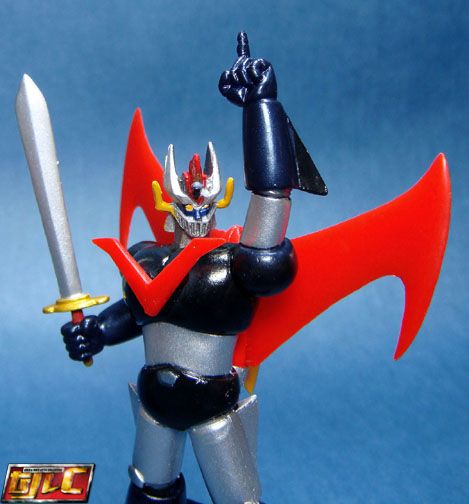 Boss Borot (open and closed hands)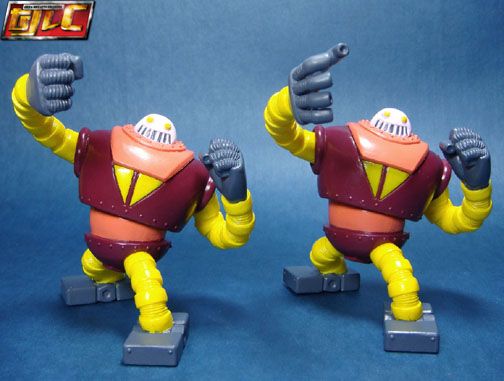 Garada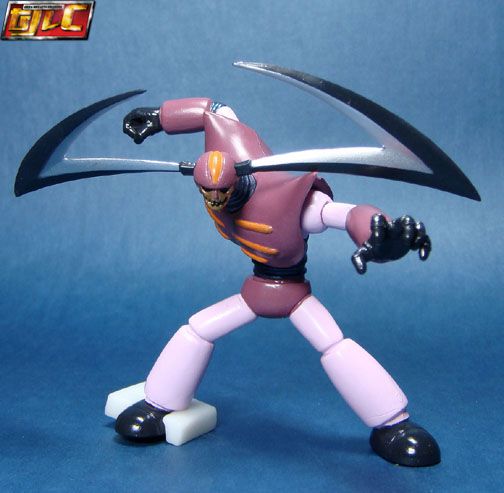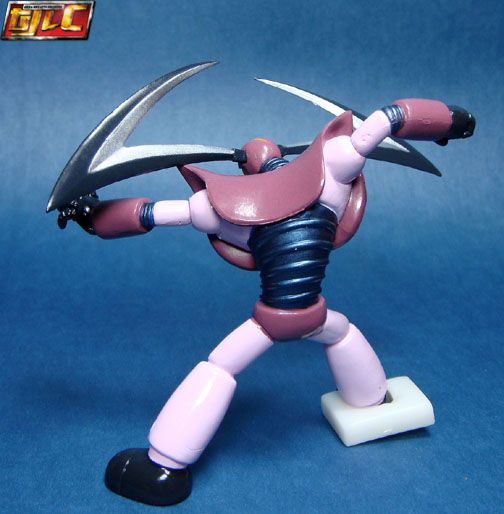 Battle Damaged Mazinger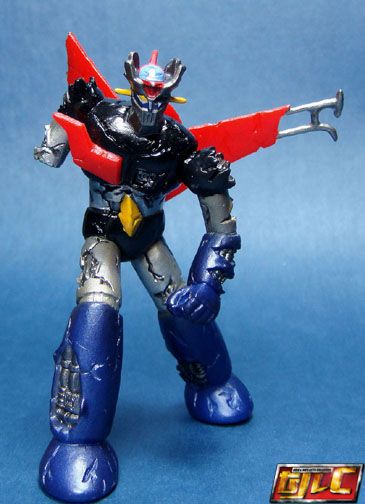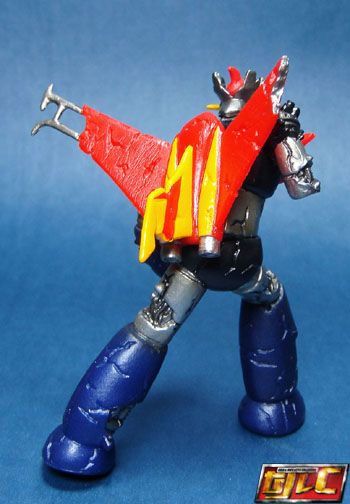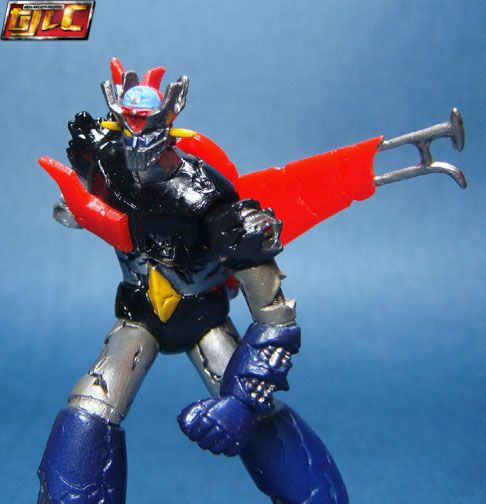 Shin Mazinger with Doublas head.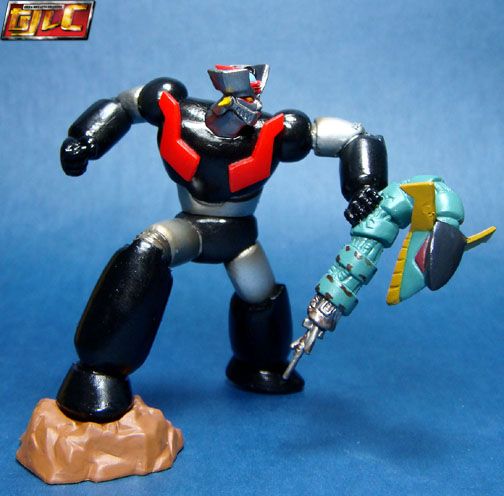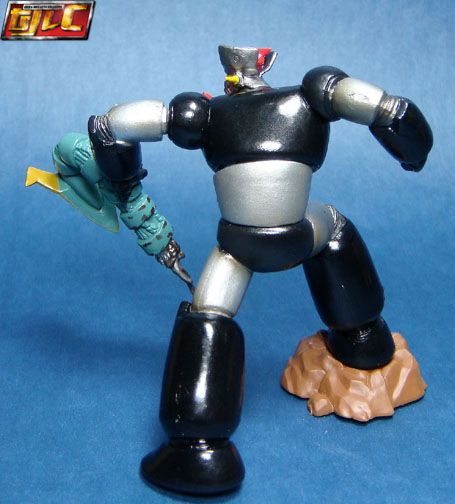 The 10th box has the parts to upgrade to God Scrander and comes with Doublas' body.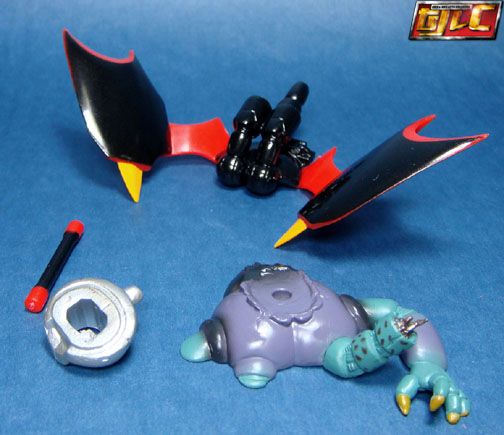 Different abdomen parts for Shin Mazinger.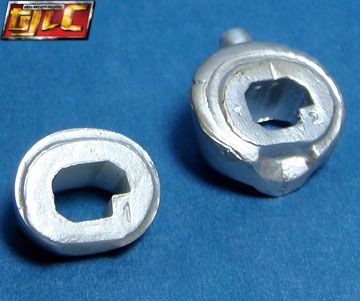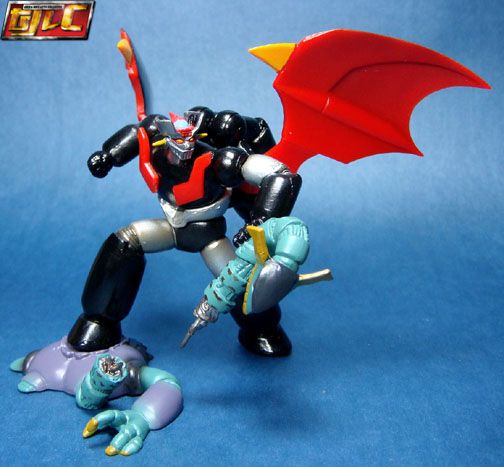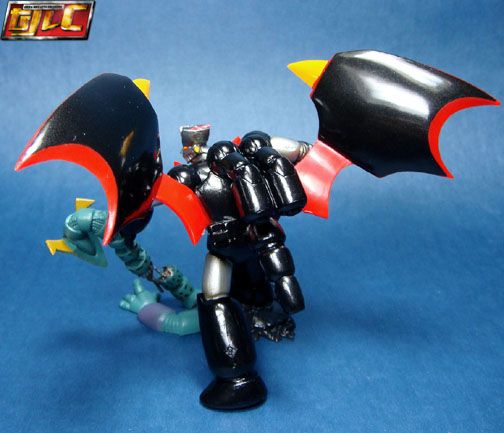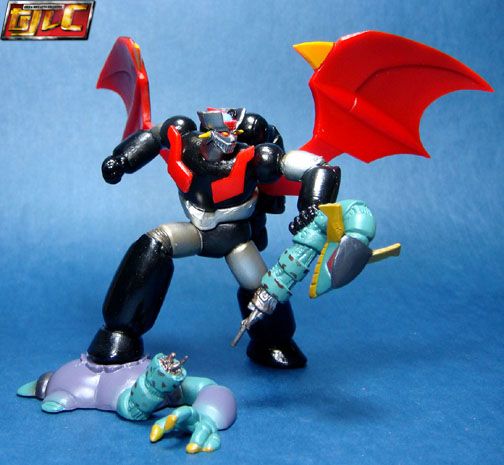 The whole set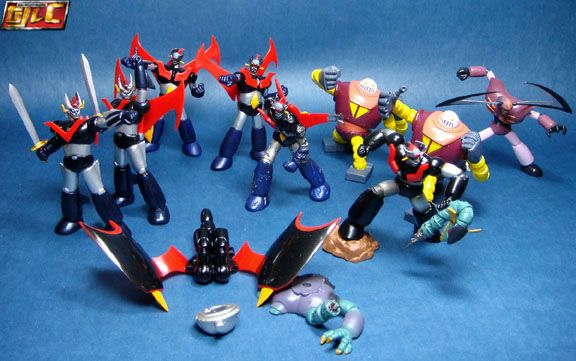 Overall I'm disappointed with this set, the figures are very small compared to the Best Posing Super Robot Trading figure line. The paint quality has also gone downhill as well. Heh, guess Bandai must be cutting corners on costs nowadays.
Gold