Shin Mazinger Z Blu-Ray mail-away Exclusive Zeus figure.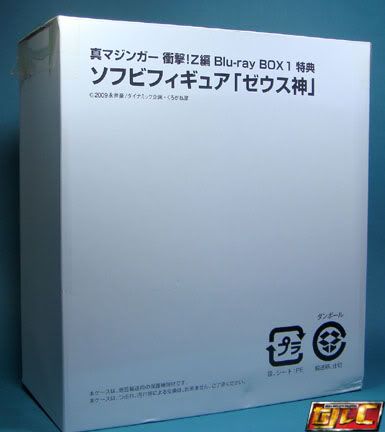 Shin Mazinger Z Blu-ray Boxset Vol.1. It contains the first nine episodes of the series. SRP for the Boxset is 19,000 Yen.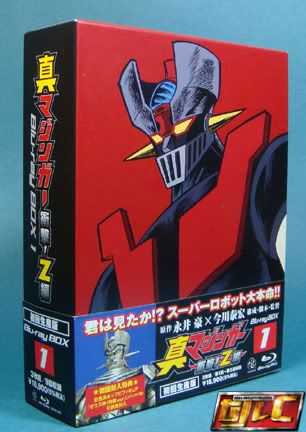 Extra contents include a booklet and catalogue.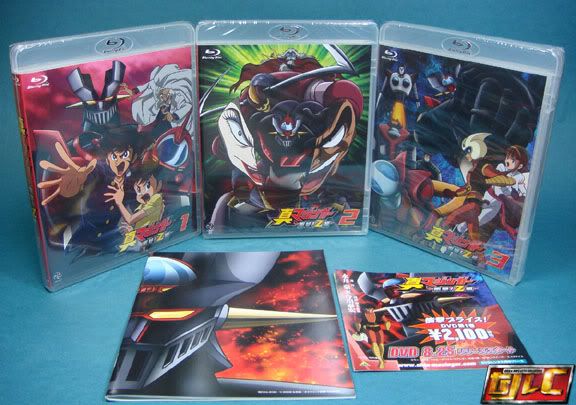 Zeus comes as is, no trays, just simple cardboard packing inside the box.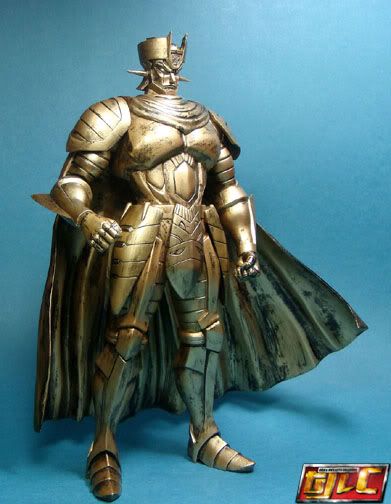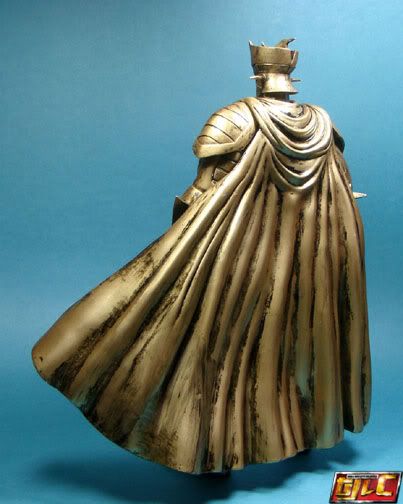 I'm not entirely sure how the promo mechanics for Zeus went but as I understand it, one mails in the coupon included with the Blu-Ray boxset to avail of Zeus.
Whether or not Zeus is a lucky draw or a guaranteed item per coupon is a mystery to me, as there doesn't seem to be any indication of including additional payment for Zeus written anywhere (I don't have the coupon with me though, I guess the seller used it to avail of the figure).
Zeus is made from Vinyl plastic and stands roughly 10″ tall. He has articulated shoulders, wrists and head (not sure about the legs but I couldn't see any joints). Rotating the joints can be a bit tricky as most joints seem too tight for comfort (particularly the head and wrists).

Accessories are packed in a baggie. They include a support stand block and Zeus' staff.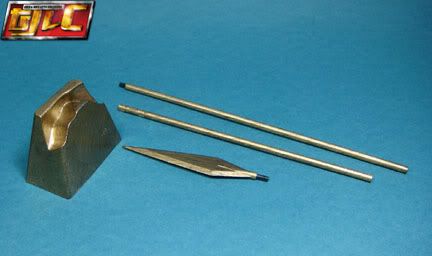 I forgot to take a measurement but I believe Zeus's staff is 16″ tall.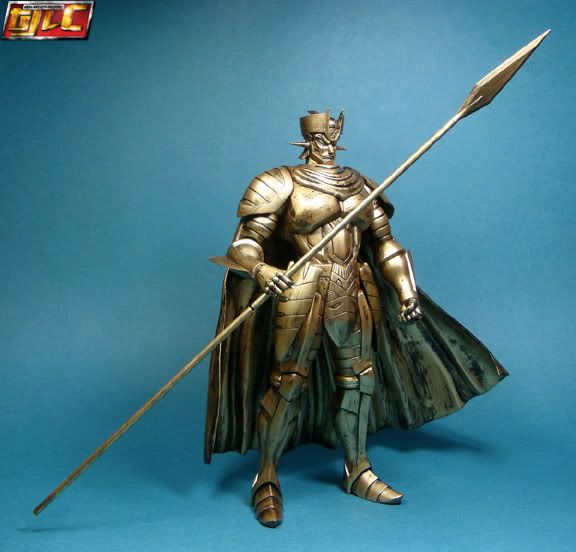 While Zeus can stand without the support block, it does tend to tip over backwards due to the top heavy cape. The placing of the support block is also somewhat awkard.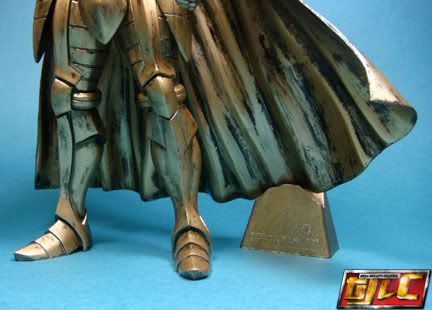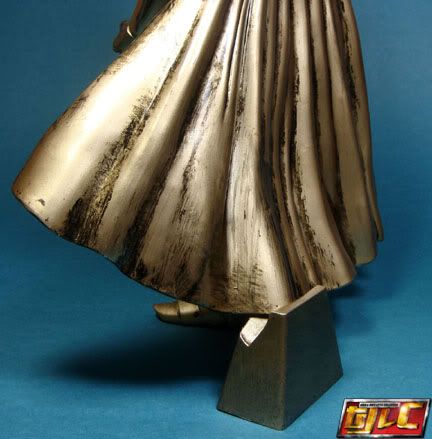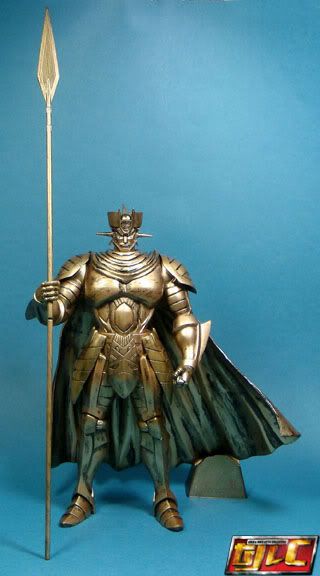 With Gx-45 Shin Mazinger Z.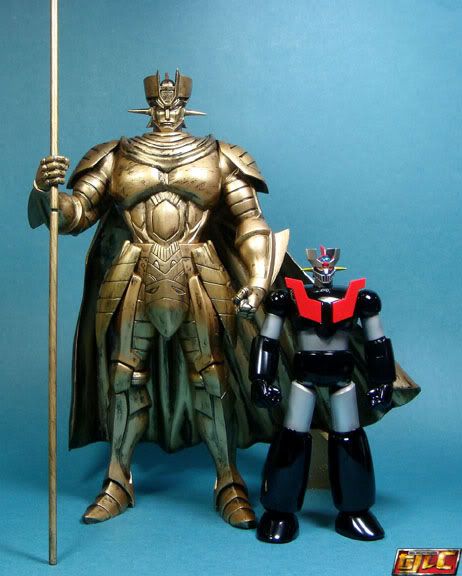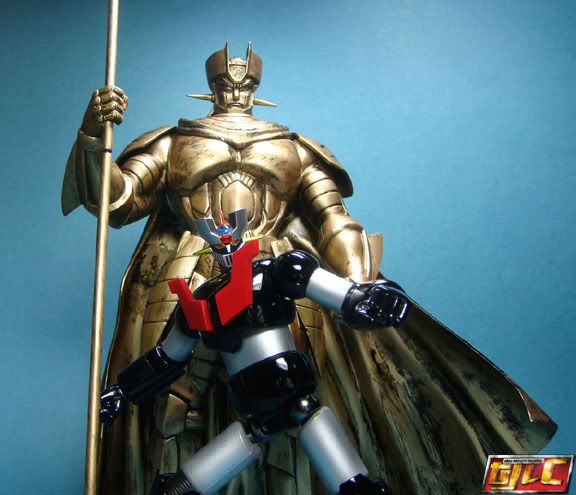 The scale is off though, in the series, Mazinger is meant to be the size of Zeus' right forearm. (Maybe the Shin Mazinger Trading figure might be the proper scaled figure to pose next to Zeus, forgot to give it a try).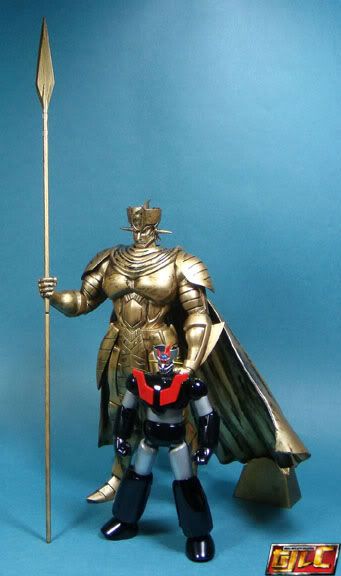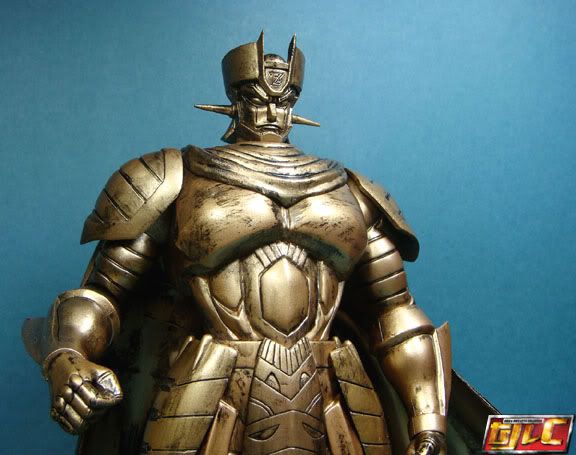 Gold