Soul of Chogokin DX Voltes V Tamashii Nations 2020 Promotional Catalog
Released as a freebie for those who were lucky enough to attend the Tamashii Nations 2020 Event held on July 4 and 5, 2020 in Japan.
The catalog is actually a fold-out promotional item featuring DX Soul of Chogokin Voltes V. Very cool!

The whole thing unfolds to reveal a huge Voltes V centerfold.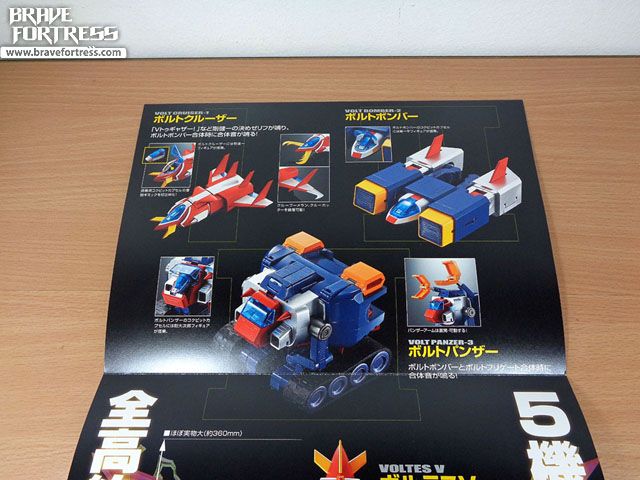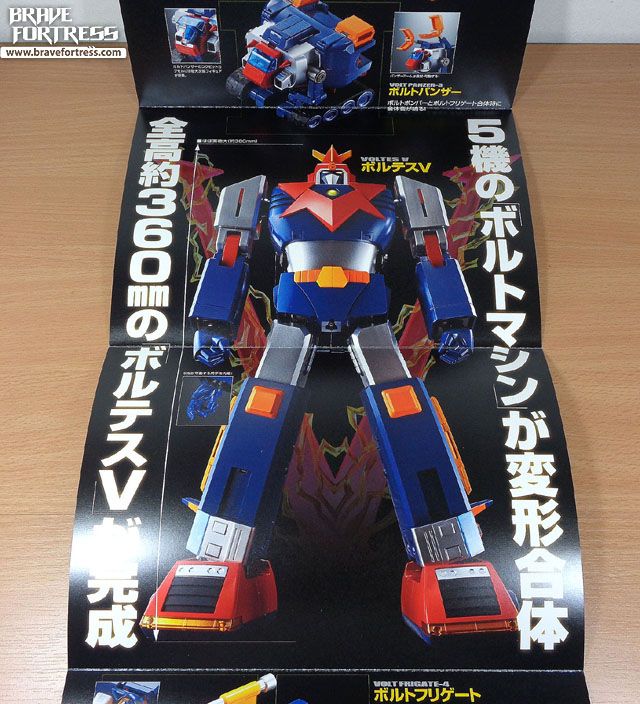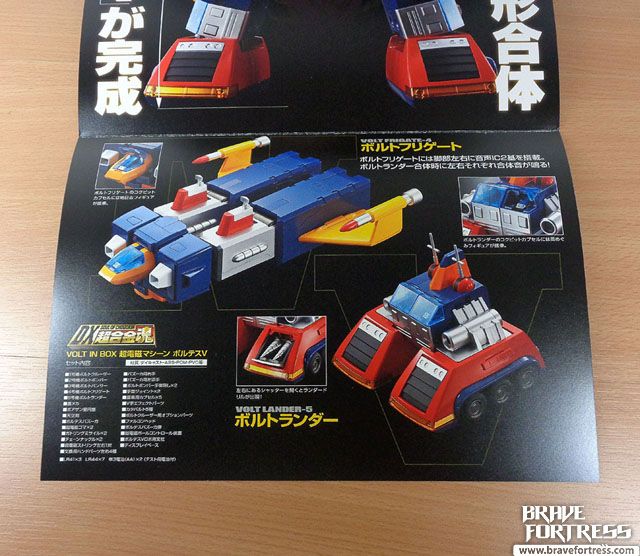 The catalog measures 11.5 x 8.25 inches in size, and when fully unfolded, goes up to about 32.5 inches in length. It makes for a great wall poster.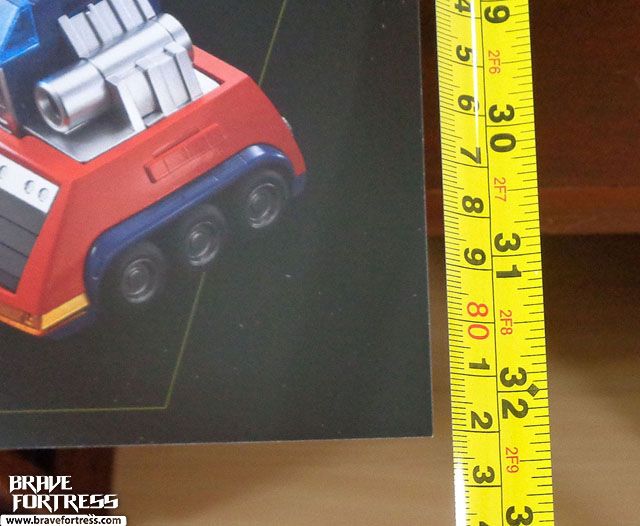 Gold