Soul of Chogokin Gx-01rb Mazinger Z -Mail Away item
Box

Back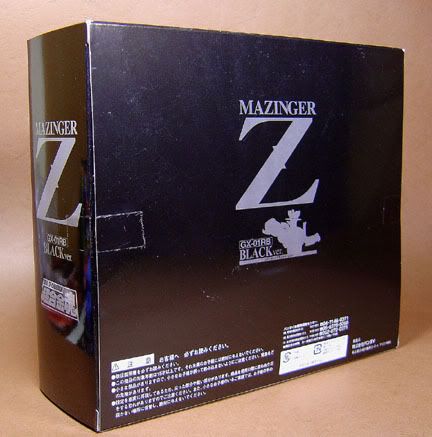 Top

Manual (with certificate of authenticity)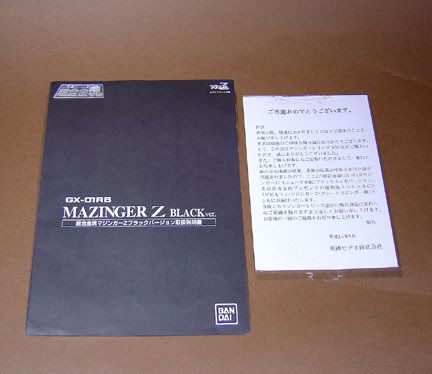 It's black and white and has only 2 pages.

A slight difference in the packaging, there're additional plastic wraps on Mazinger's head and shoulders.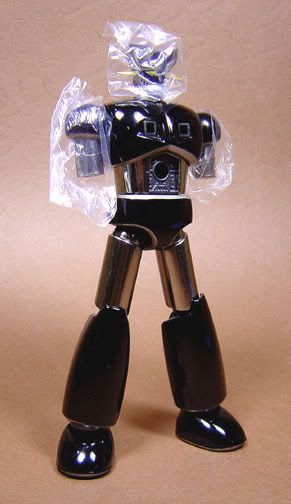 Mazin Go!!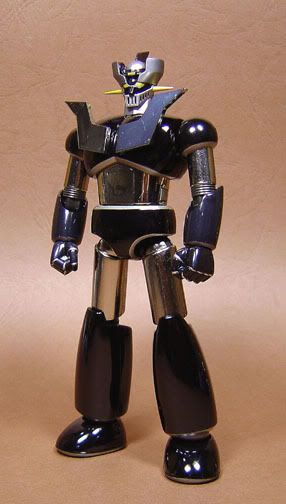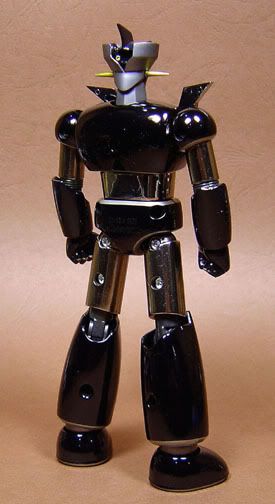 The most obvious problem with the toy would be the mirror finish. It tends to scratch very easily (especially the Breast Fire area).
Display base (the text is in gold lettering)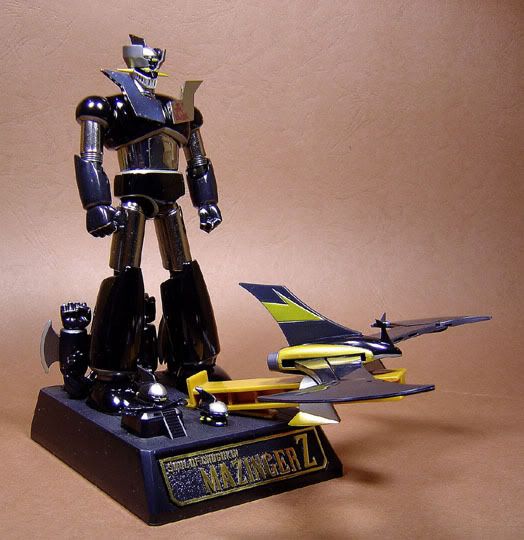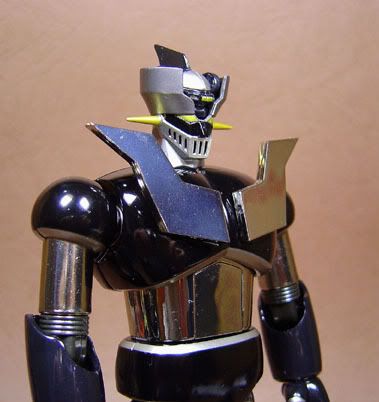 Drill Missiles!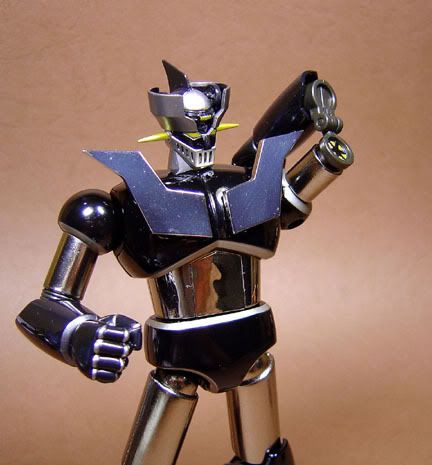 Missile Fire!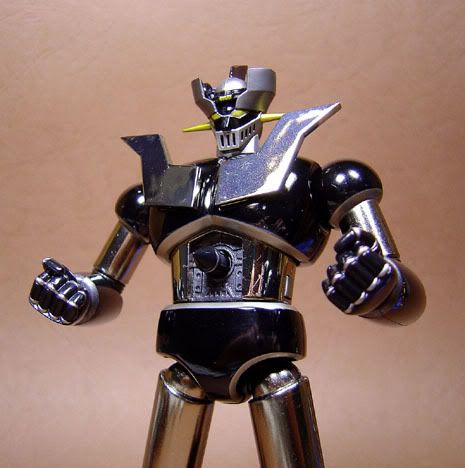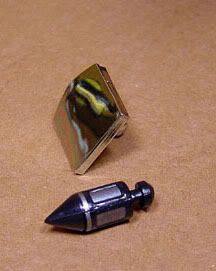 Scrander On!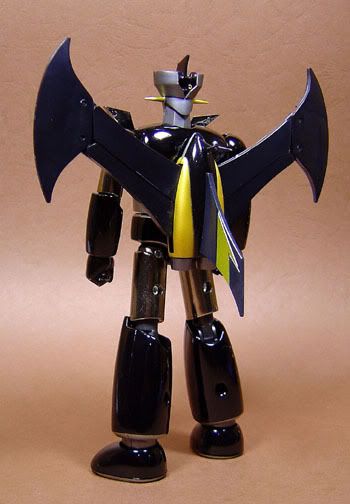 Iron Cutter!

Comparison with the Gx01R version.
Apart from the black forearms and legs, Mazinger's lower torso is now shiny silver and the chrome finish on legs are not as shiny as the Gx01R. The yellow parts on his head like the eyes and horns are painted with a slightly different shade of yellow.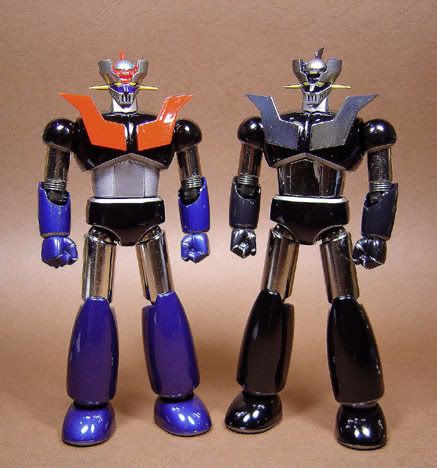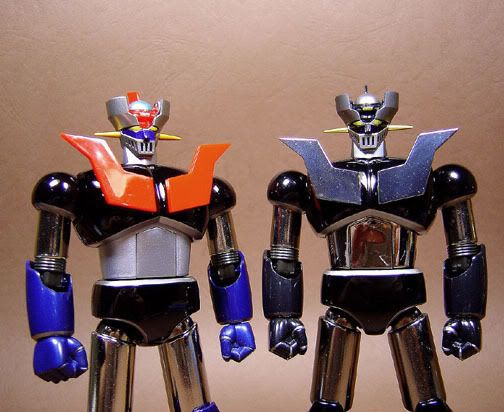 With the Scranders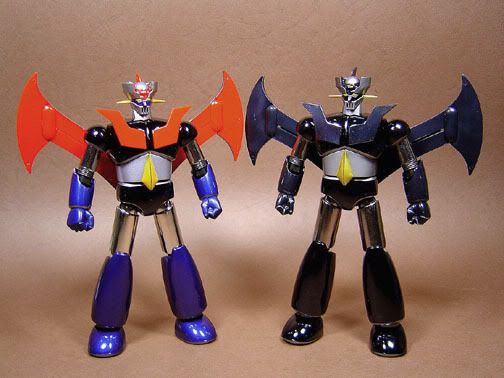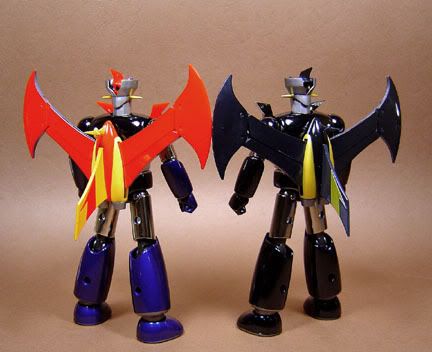 Display stands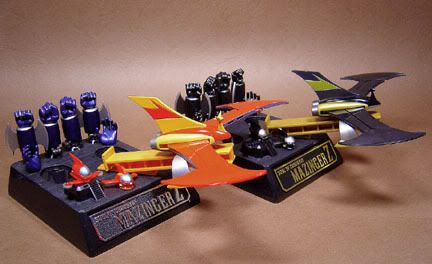 (L-R) Gx01R, Gx01RB, Gx01RG.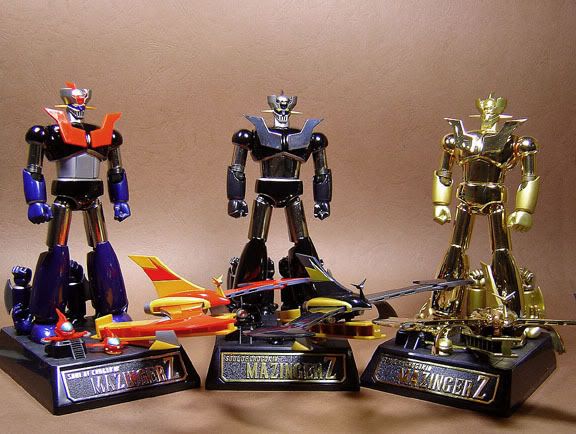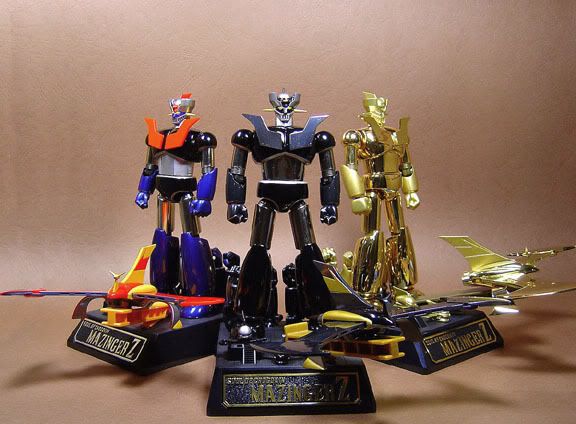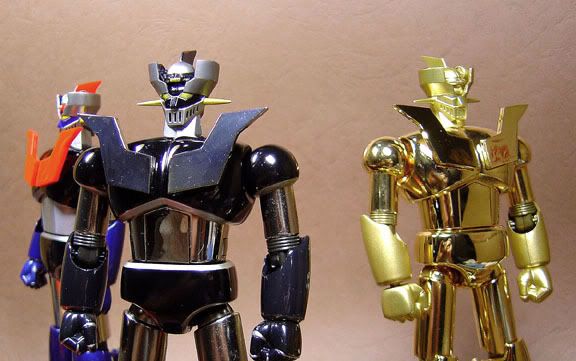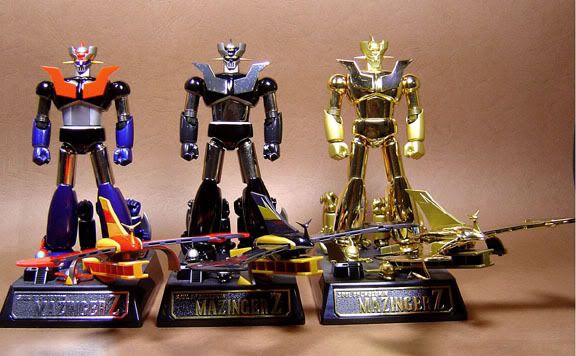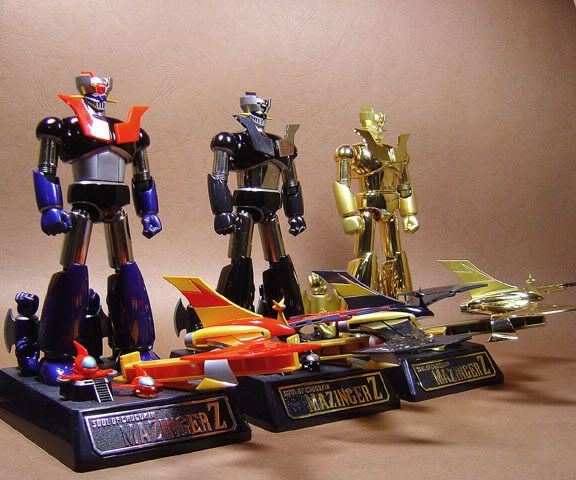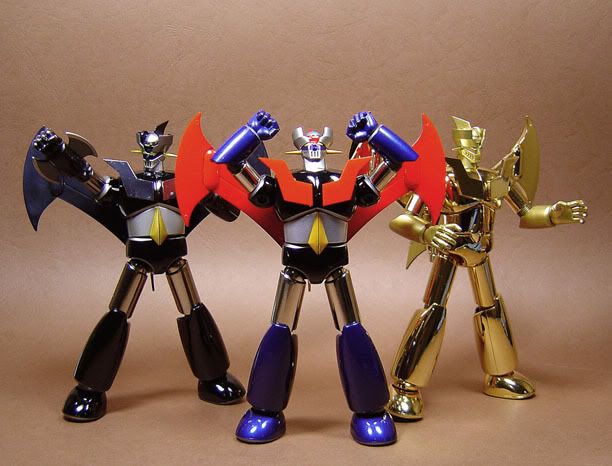 Black Mazingers

Jet Scranders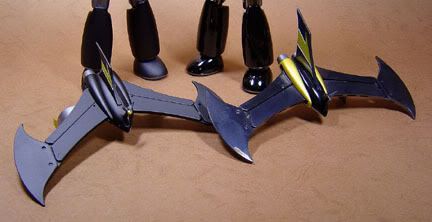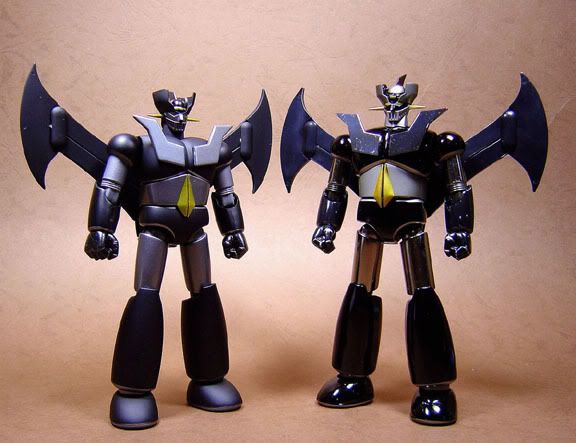 Considered as the one of the rarest SOC items. The only way to get this was to buy the Mazinger Z or Great Mazinger original R2 DVD boxset and mail in a coupon provided in the boxset. The lucky draw was limited to only 1000 winners (500 for Mazinger's DVD boxset and 500 for Great Mazinger's DVD boxset). This little repaint reaches a commanding price on the secondary market in Japan and an even more astounding price over on Ebay.
I was very fortunate to come across a store in Hongkong, one I rarely frequent, that had the Gx01RB and DVD version SOC Tetsujin. The price they gave me for both was very good, given the rarity of the items. It was almost impossible to pass up. Fortunately Astrogirl, my fiance, was with me at the time and she was the one who convinced me to get them and finish the hunt for the Gx01RB once and for all.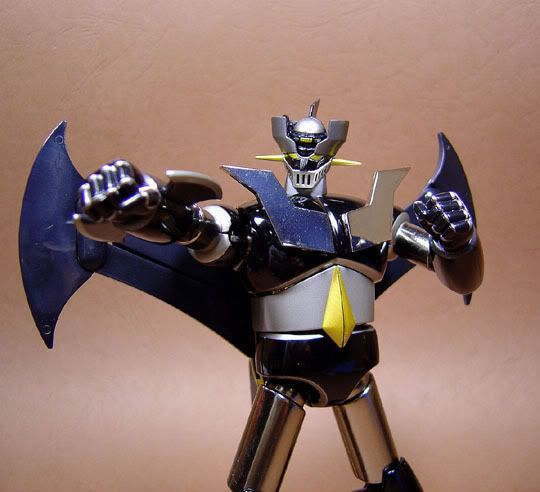 Gold