Soul of Chogokin Gx-100 Daikyu Maryu promotional booklet
A promotional pamphlet for the upcoming Gx-100. It's similar to the DX Voltes promotional item from last year, featuring a fold-out center spread of how big the actual toy will be. I was very lucky to come across this one at a local shop (thanks Hobby Korner!) I didn't even know this existed until I chanced upon the staff unpacking a shipment that had this in it.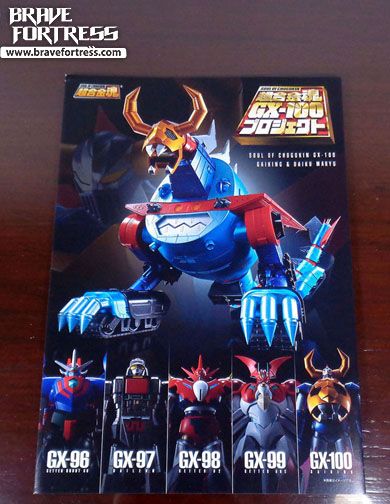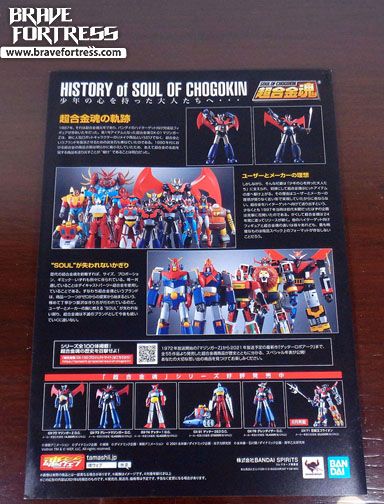 I could be wrong (I forgot to measure), but I think the pamphlet faithfully recreates the actual length of the toy?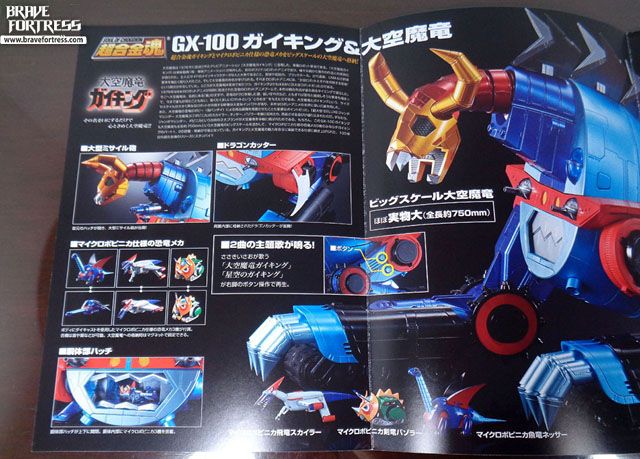 Gold