Soul of Chogokin Gx-24 Tetsujin 28- DVD version
Box
A simple "decolorized" version of the GX-24 Tetsujin box, with the addition of the "DVD Special Edition" silver sticker on the front.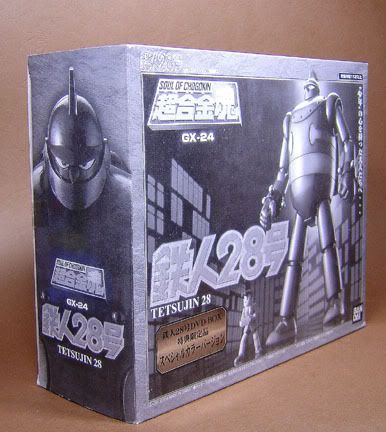 Tray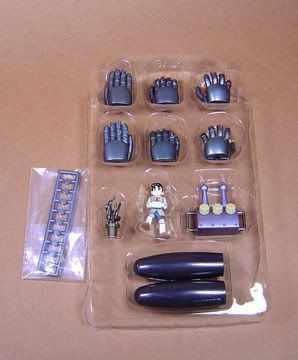 Tetsujin28. Based on the original 1963 black and white TV color scheme ( I think). This figure is a DVD boxset exclusive. Meaning the only way to get it was to mail in the coupon and wait for the toy to arrive(no lucky draw involved?).
It isn't as rare as the Gx01RB from what I understand (the MediaWorks published Project Iron Soul Vol.2 has no mention of how many units were produced unlike the Gx01RB), but it still has somewhat a heavy price tag to it (it's more expensive than the Gx13R/expo version).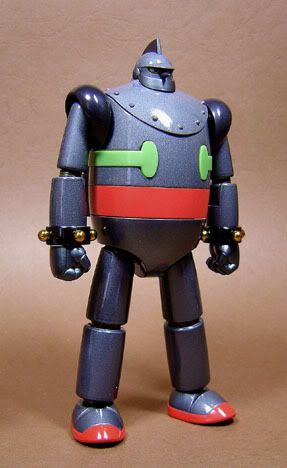 Display stand.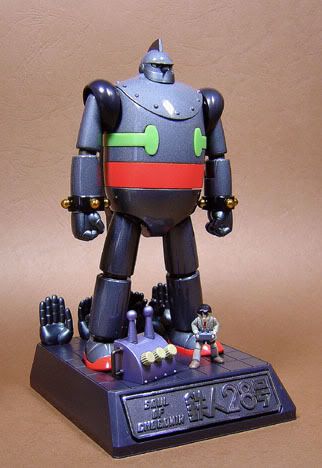 Like the regular and Gx24M versions, this one has light up eyes.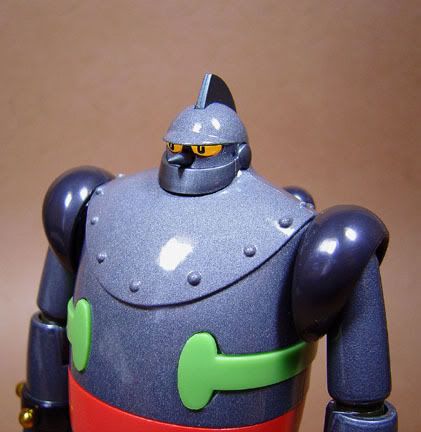 Coming into contact with the remote control box will cause his eyes to change from orange (yellow?) to red.

With the other versions of Soul of Chogokin Tetsujin28.
(L-R) DVD edition, GX24M, regular GX24 Tetsujin28.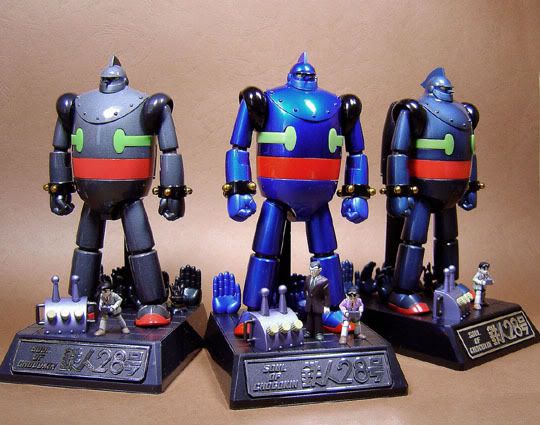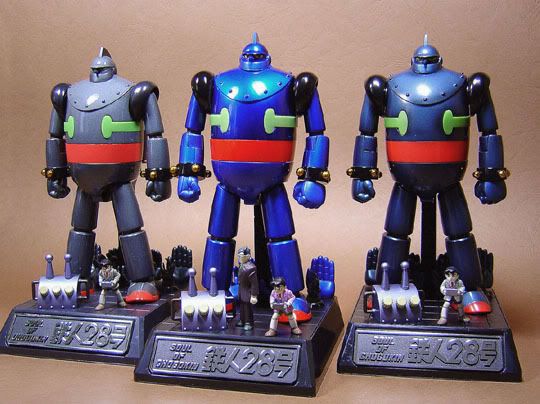 If I remember right, the Gx24M (metallic blue) is supposed to be the color scheme for Tetsujin28 back in the day, if television in 1963 had color that is. Aside from the repainted Shotaro Kaneda figurine in the Gx24M, it also features the Prof.Shikishima (foster parent) figurine. Prof. Shikishima is not included in the DVD edition.
Apart from the color, the DVD Tetsujin 28 and regular Gx24 Tetsujin 28 are identical in terms of accessories and display stand.

The robot that started "Giant robot" phenomenon. Tetsujin28.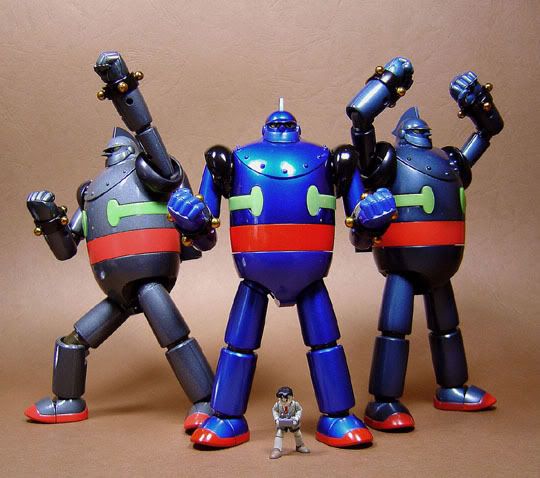 Gold