Soul of Chogokin Gx-30 Battle Fever J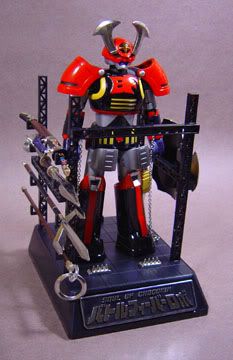 Attack Lancer and Stick Attacker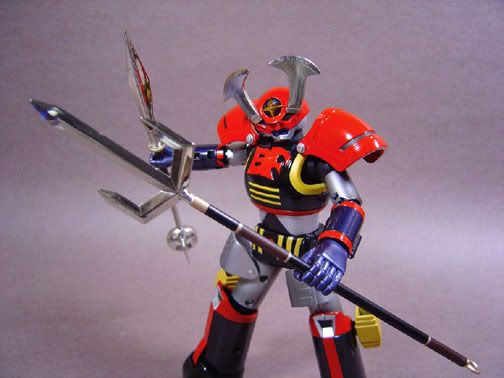 Denkouken and Fever Shield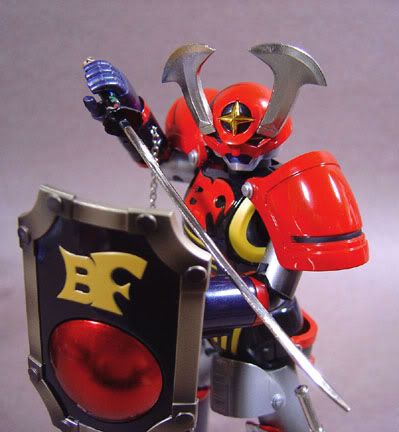 Cane knocker and Fever Axe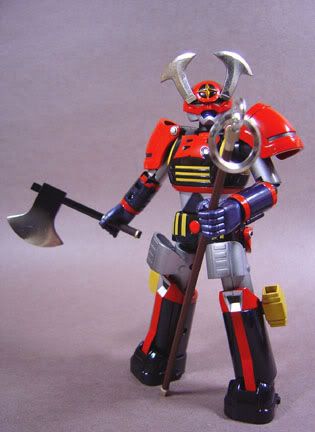 Knuckle Puncher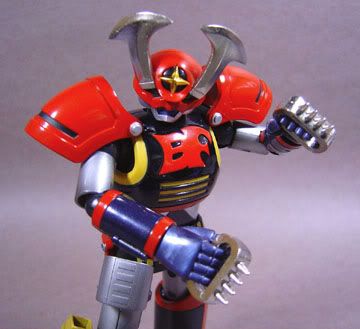 Sword Fever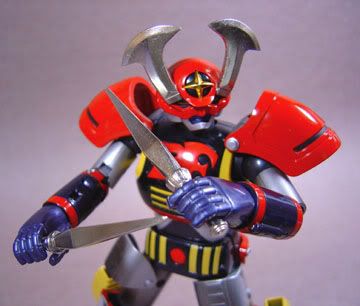 As far as the toy itself goes, it's one of the lighter SOCs, only 220Grams(Mazinger was 320Grams), it feels very light.
The true gem of this toy is in the weapons, it has a lot of gear and they're all made from diecast (a first time in the line)
There're even hidden compartments in the forearms that hide chains. Pretty nifty.
Gold