Soul of Chogokin Gx-32 Gold Lightan
Open up the box and you get this: a second inner box, Lightan is packaged in his "lighter" form.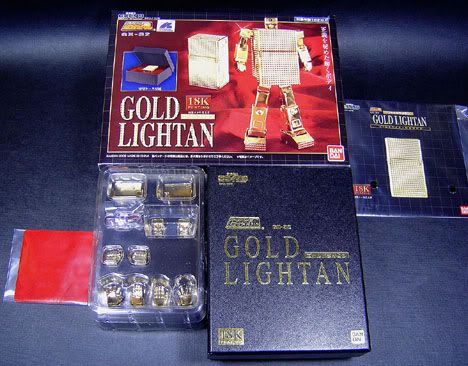 The toy doesn't really work as a lighter but it is electroplated with real 18 Karat gold.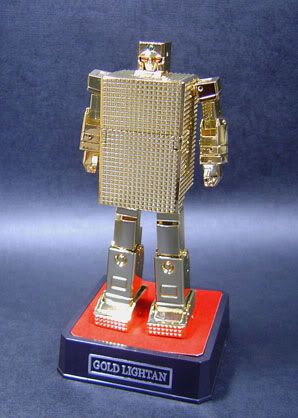 Transform!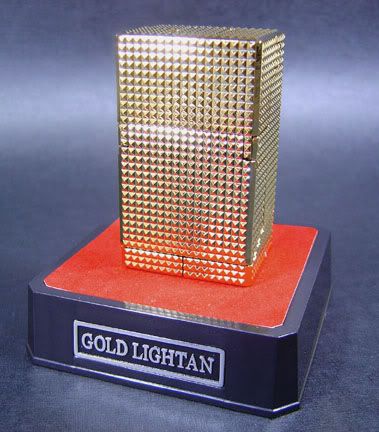 Lightan comes with only this as an accessory(apart from 2 pairs of extra hands), a broken part of an enemy robot.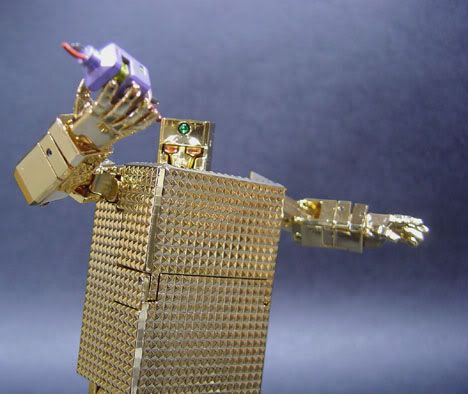 His stand can open up to serve as an accessory tray. The red "carpet" is a sticker than can be used to stick to the base surface. I opted not to apply though.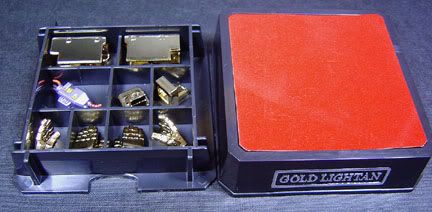 Gold Lightan is slightly taller than Xabungle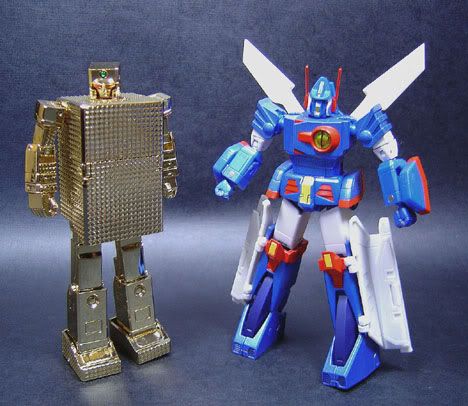 .. but is shorter than Gx01R Mazinger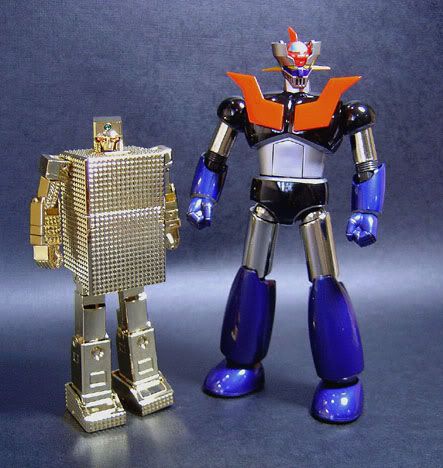 Not much to say about this toy except be careful when switching the hands. They are a pain to remove from the balljoint. I was afraid I'd ruin the arm trying to change the hands. Oh and wipe down the toy when you open it. I found some smudges on mine, nothing really Major though, but still annoyed me
Gold