Soul of Chogokin Gx-35 Walker Galliar, from Combat Mecha Xabungle
Box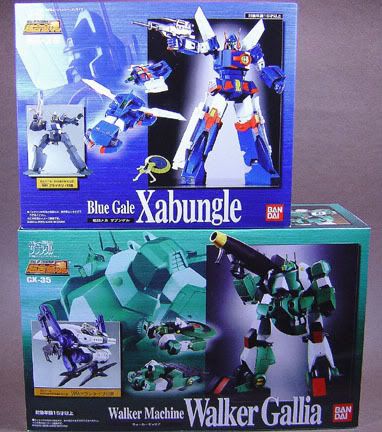 Gallia Hover and Gallia Wheel

With the Durun and display base

Bazooka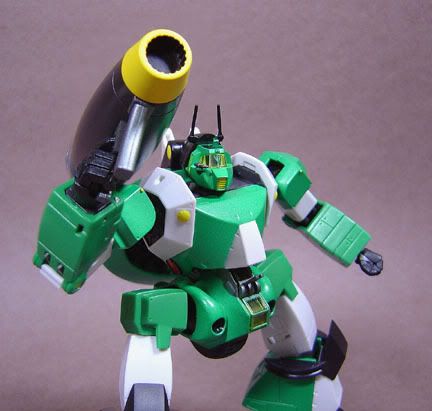 Other weapons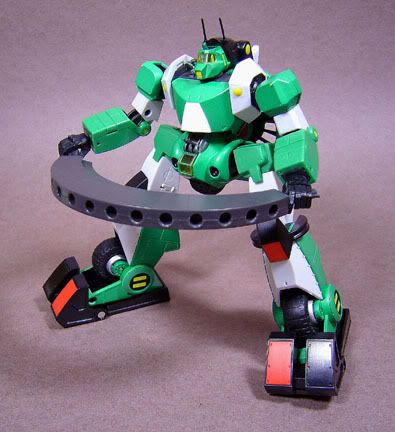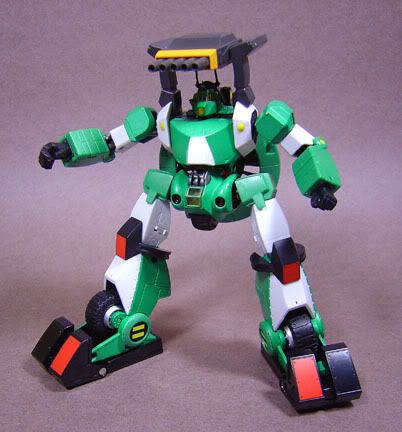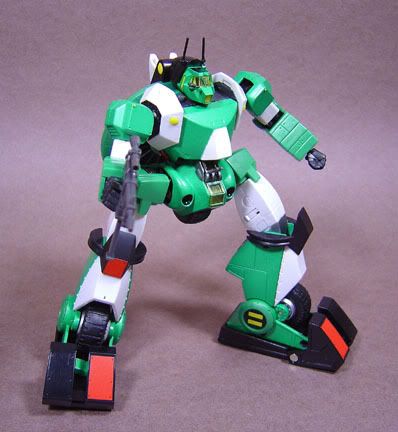 Comparison with Xabungle and Brockary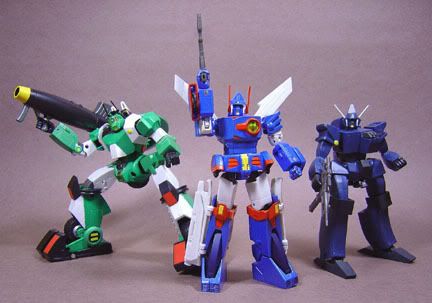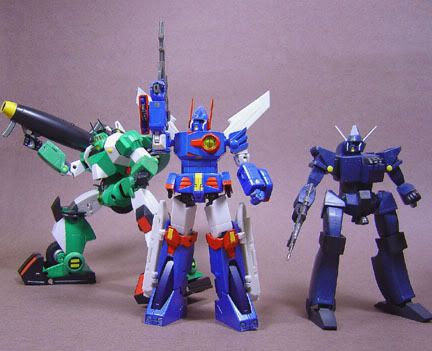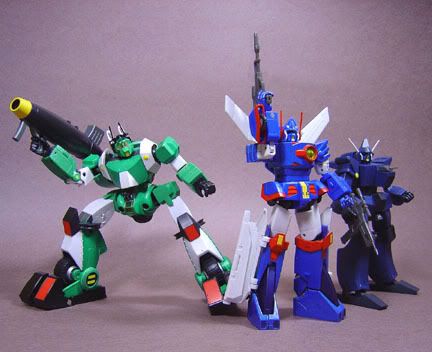 The Durun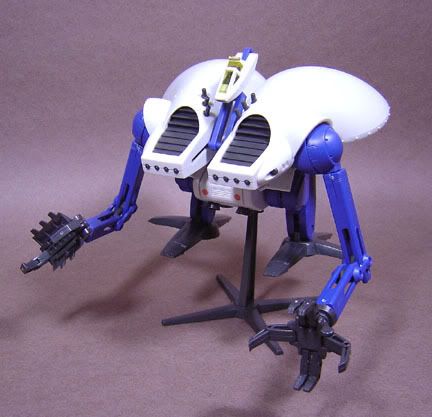 The weapon display tray(please click thumbnails for larger images)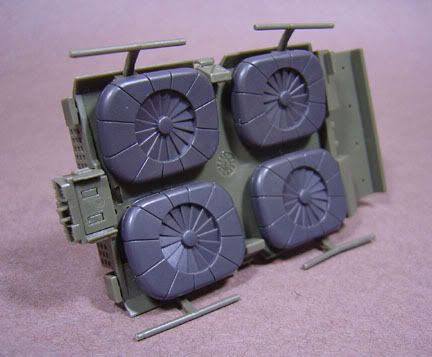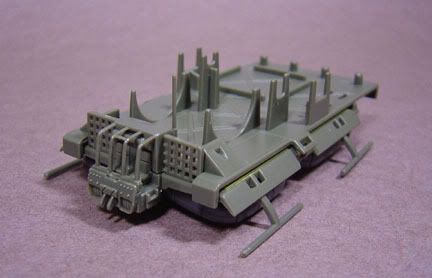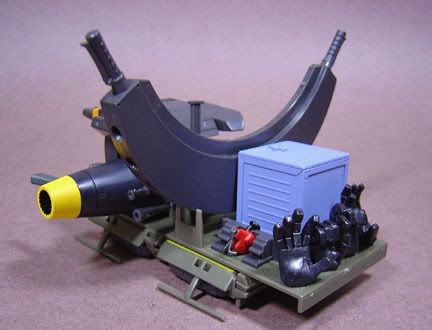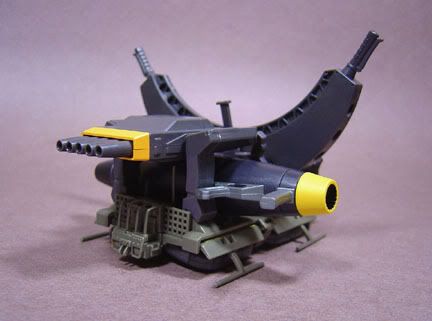 When assembling the display pay very, very close attention to the direction of the skis(short ends pointing inwards). Also note how the manual illustrates the assembly of the skis for the display base(insert it sideways first then twist it inwards)
The container even opens up, pretty cool.(Just take note of the placing of the lock on the cover piece 🙂 )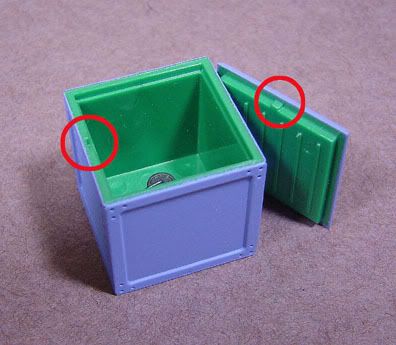 Overall the toy is pretty good, much better than the Xabungle. Weighs about 300 Grams. Diecast parts are mostly in the Gallia(r) Wheel unit(practically everything colored green is diecast, plus some of the black plates on the feet) The Gallia(r) Hover only has diecast shoulders and internal joints. The toy is very solid and has a lot of rachet joints and a wide range of articulation.
The toy also comes with 3 sets of antennae pieces(just like the Xabungle), 2 made from ABS Plastic(I think) and one set made from soft plastic(to avoid breakage. I recommend using these .)
I don't recommend using the adapters for the Xabungle's skis, they don't seem to connect very well and one might break the skis trying to attach them.
The Durun model kit once assembled, can be disassembled and returned to its box(with the removal of some of the bigger parts).
Gold