Soul of Chogokin Gx-37 King Joe
Box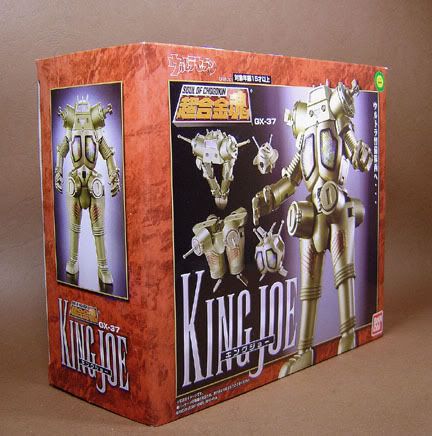 Hailing from the Ultraman Seven series (the second "Ultra" series, aired in 1967) King Joe.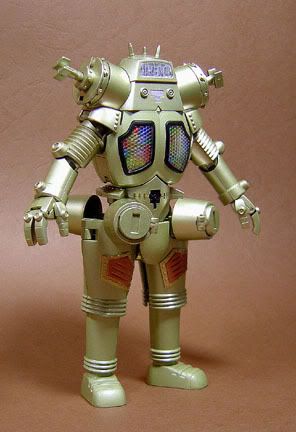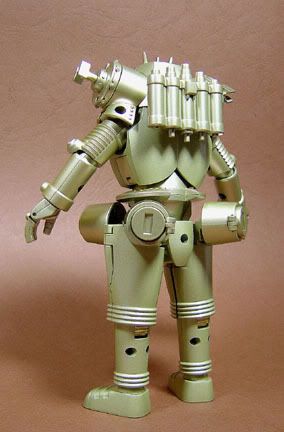 Display stand
The toy can be either displayed in its robot form…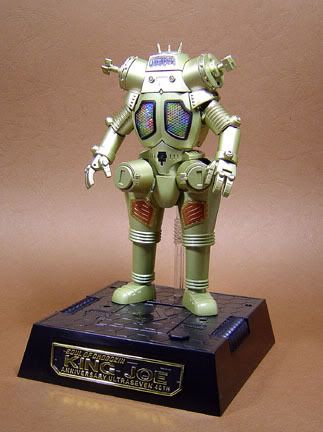 … or it's separate forms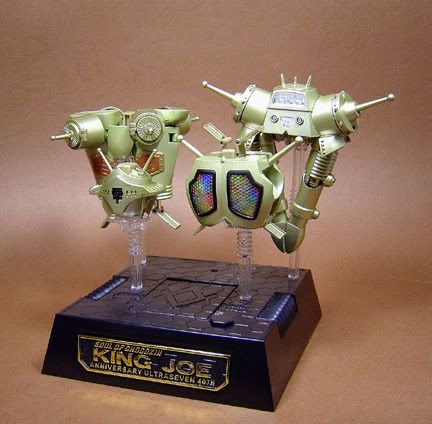 The stands can be stored underneath the display base.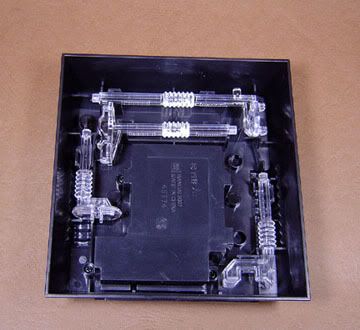 There's also a pop-up trap door for the command ship for King Joe to be stored in (not shown).
The alien command ship that controls the King Joe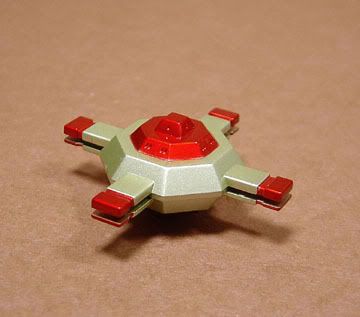 King Joe can be assembled and disassembled.
The top part is plastic with a magnet part for docking.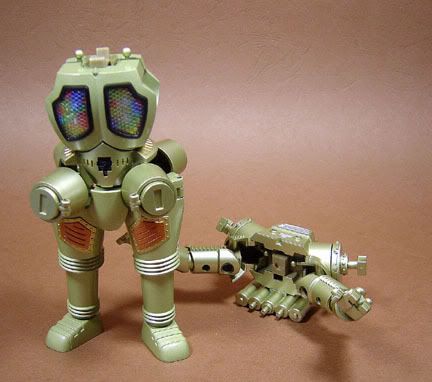 The chest/upper torso is mostly diecast, while the lower torso is just plastic. There're also optional "swap hands" for each mode.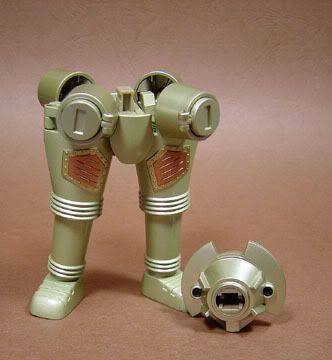 These "locks" for this section worry me, they're made from plastic and might snap so it's not a good idea to disconnect the joint too often.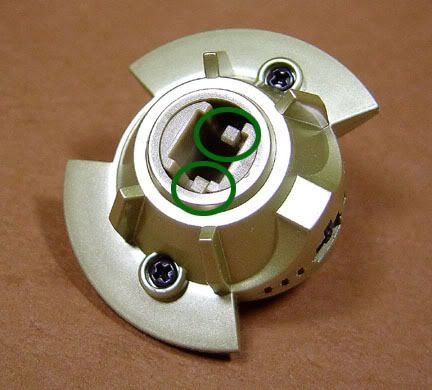 The last section, contains a lot of diecast (90% of this section feels like metal), the feet fold up into the thighs.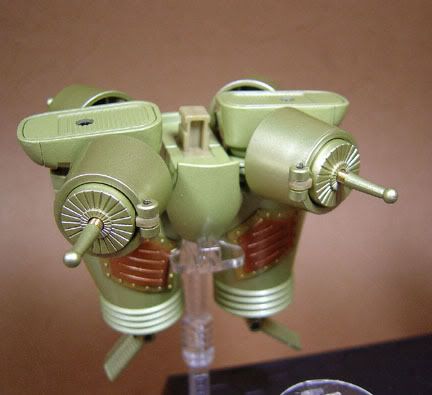 There's also an optional set of antennae for this area.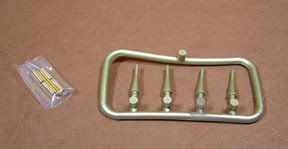 While the toy looks solid, it actually isn't. The Magnet joints holding the upper half of the toy together is okay but nowhere near as strong as it's needed to be. I strongly recommend lifting the toy with the legs and NEVER lift the toy while just holding the torso.
Poseablity is pretty low. While the robot's legs can do the split, it's hardly noticeable. No gimmicks or anything apart from the magnets.
One of the cooler things about the toys is the engineering. A lot of thought was used to bring about transforming the antennae on King Joe's shoulders and hips. Very nice.
Overall, this is definitely the strangest SOC release to date. Given that the Ultraman Seven Diecast figure is with the Bandai GD/GE Chogokin line, it would've better if they had released it that series instead of here with the SOCs. Toy-wise, well, it's a decent enough SOC, but it's definitely a figure for those who want to complete the line and nothing more (unless you're an Ultraman Seven fan).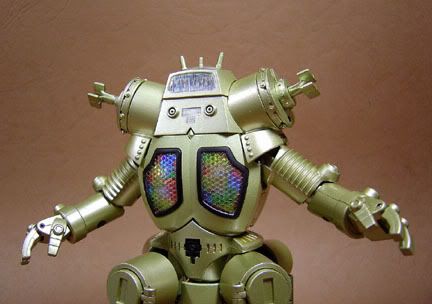 Gold