Soul of Chogokin GX-37B Black King Joe.
Box

Box Comparison with the Original KingJoe (I forgot to put back the name plate in the pic, it's still attached to the display stand).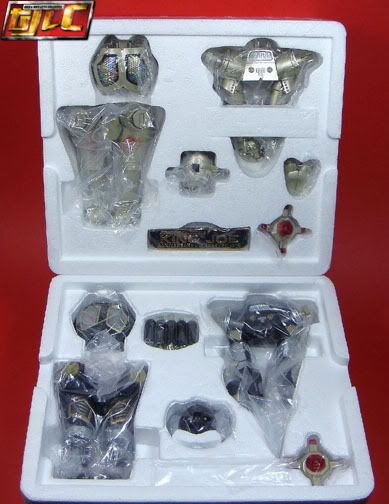 A popular UltraSeven villain, this "Upgraded" version reappeared in the movie alongside other UltraSeven villains and the more recent Ultraman 8 Brothers movie.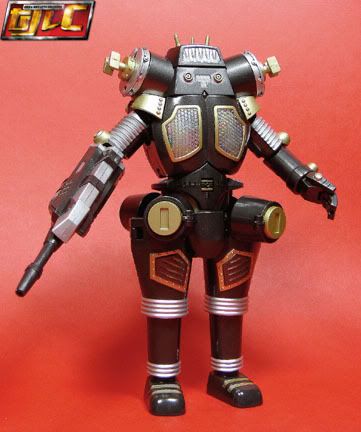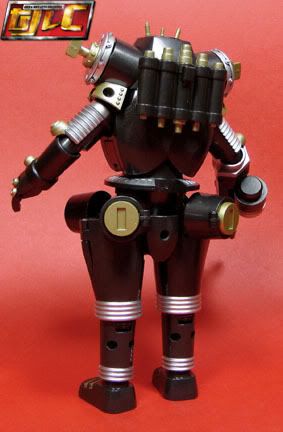 The most obvious difference is the new addition of this gun called the "Pedanium Aerator" (my translation of the second word could be off).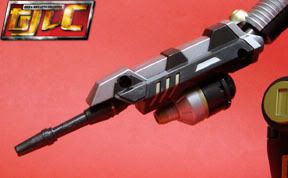 With the Gx-01R Mazinger Z.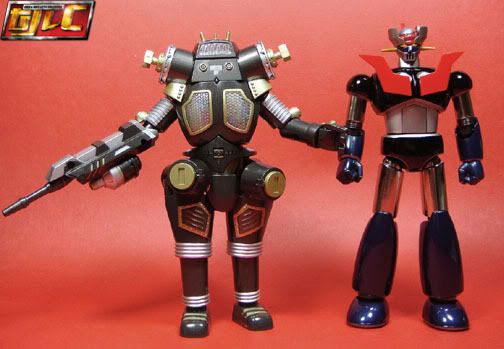 Similar to the first release, he can disassemble into his 4 units.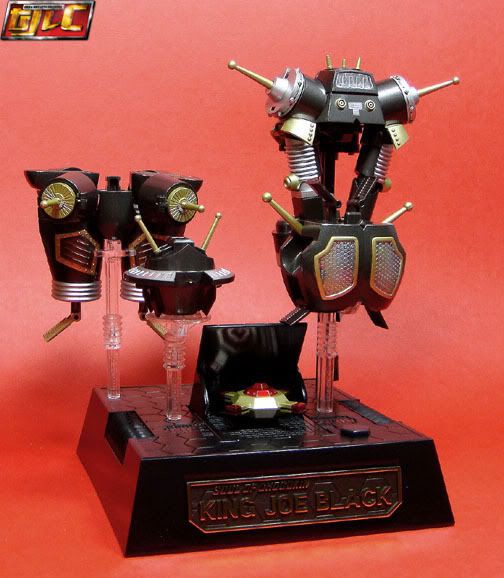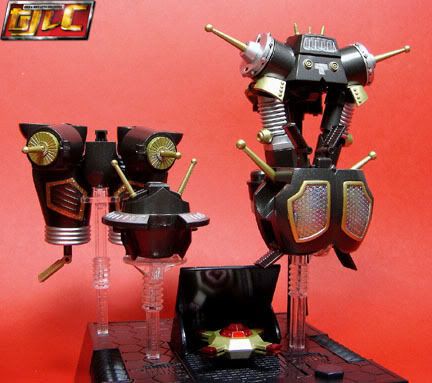 With the original King Joe (note the duller chest panels, the original King Joe has "rainbowy" chest panels)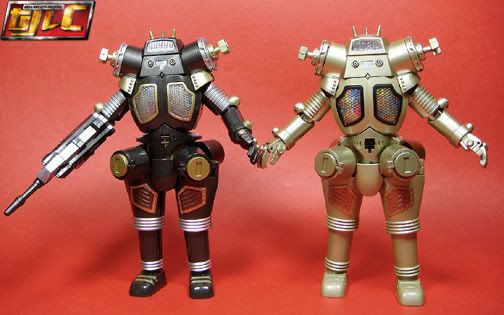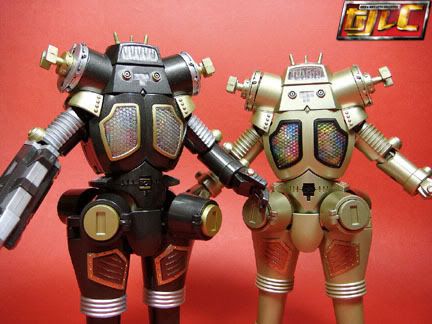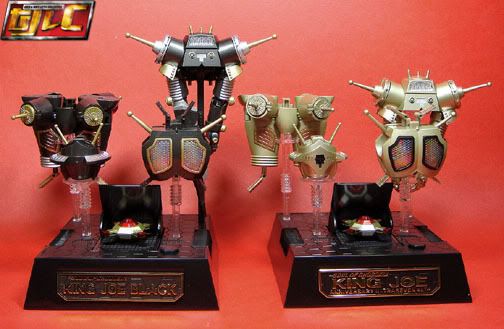 Slightly different display stand.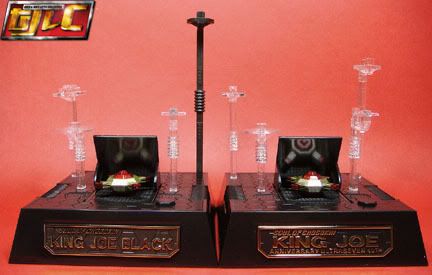 This toy is pretty nifty, thanks mainly to the decent amount of diecast included.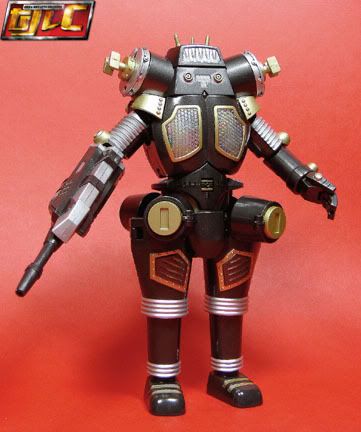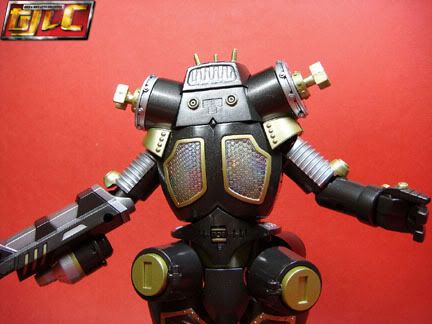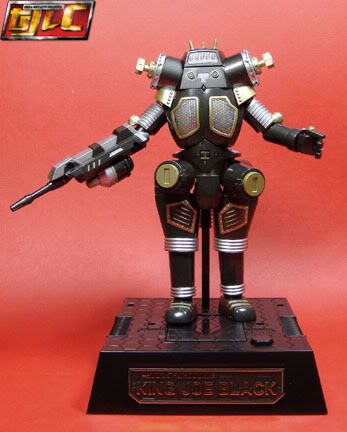 Gold