Soul of Chogokin Gx-54 Tobikage & Kurojinshi
Tobikage Opening (The title is "Love Survival" in the original Japanese, in the US version it's changed into "Ninja Robots")
Box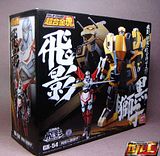 Tobikage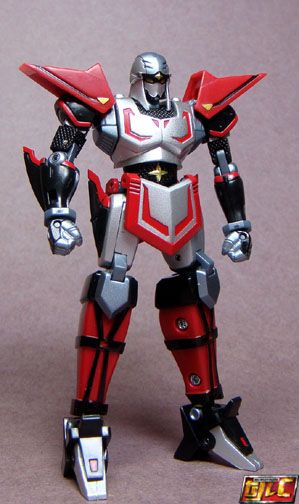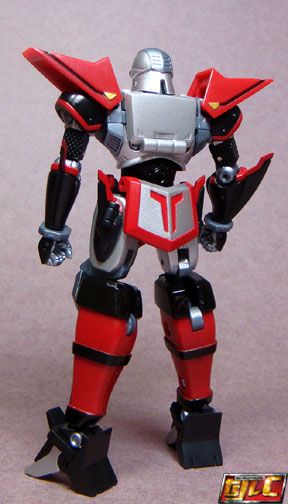 Tobikage Weapons.
Sword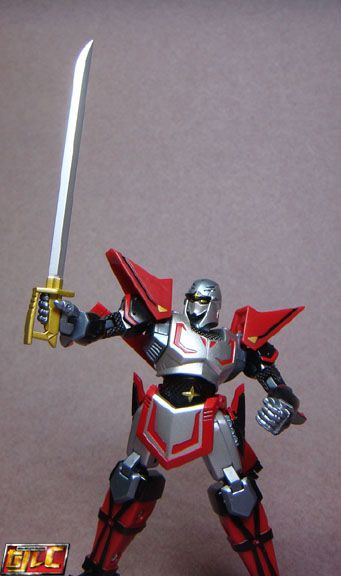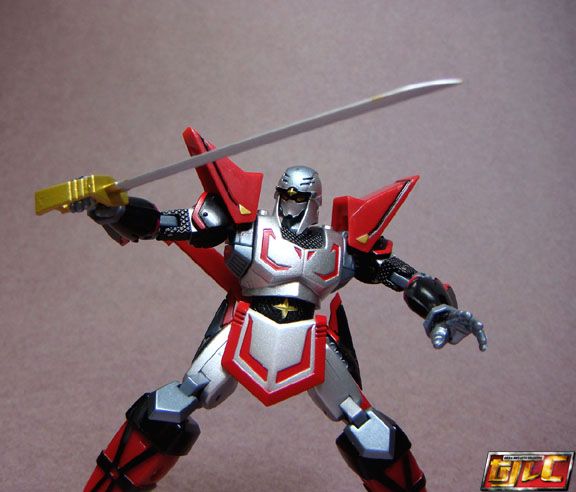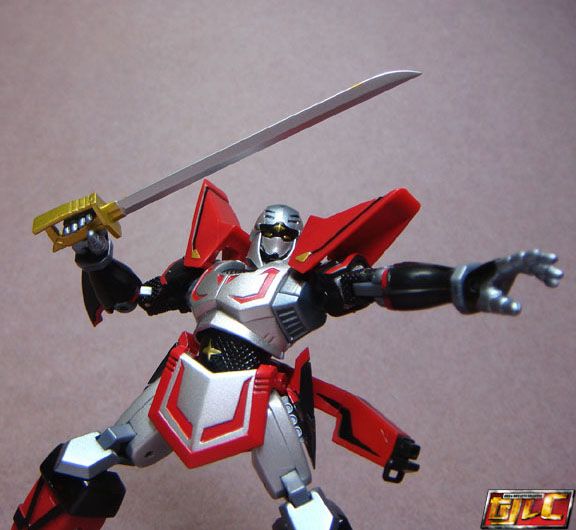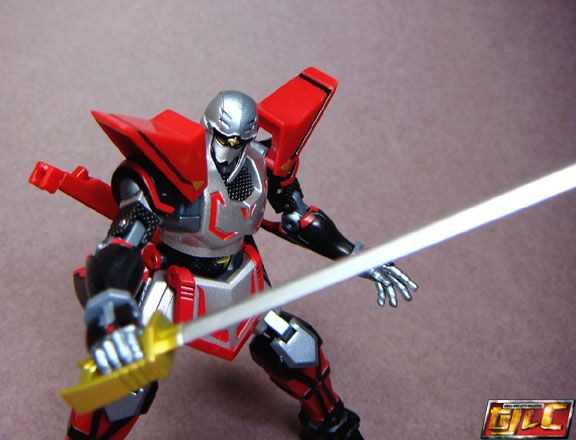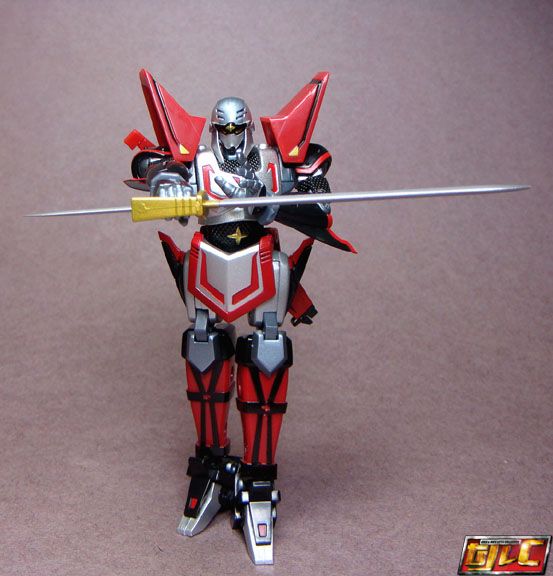 Rifle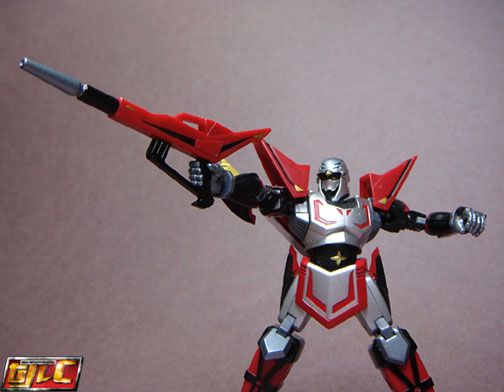 Shield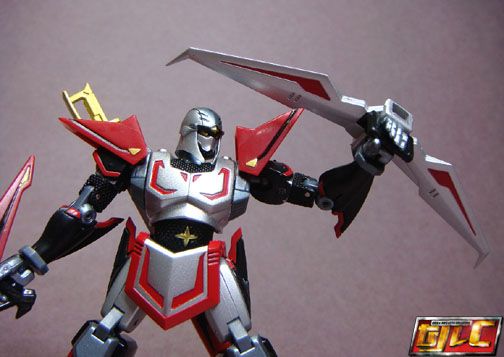 Shield and rifle combine into Thunder Arrow Gun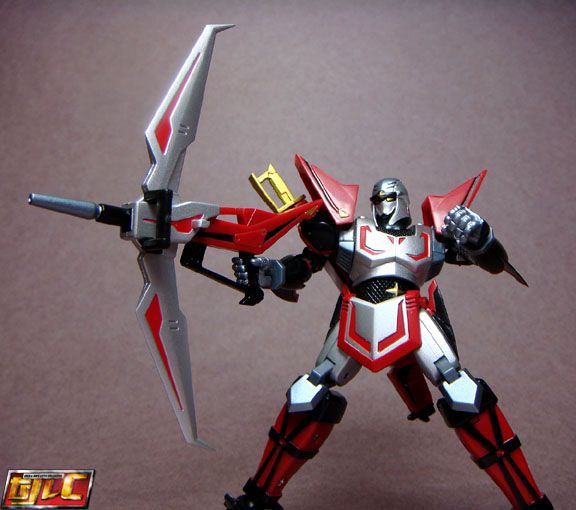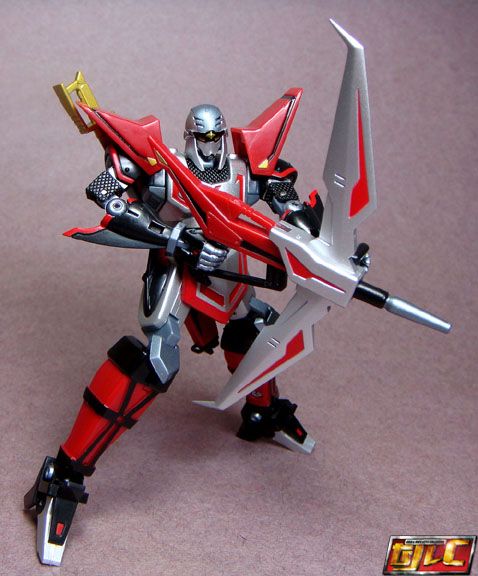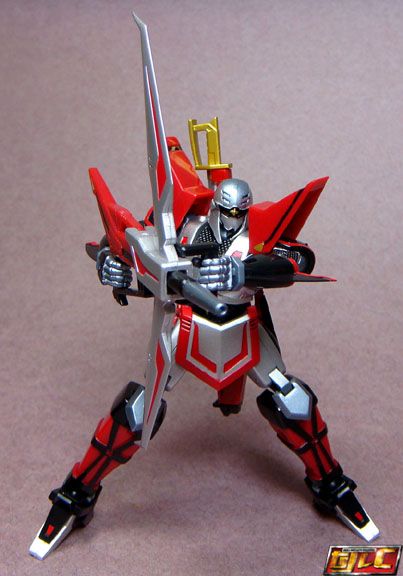 Battle-Shot Blade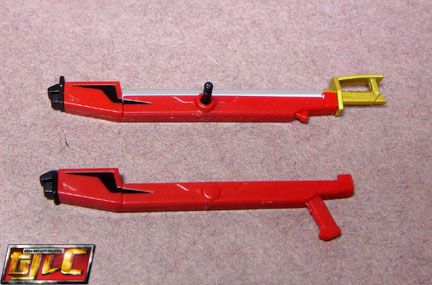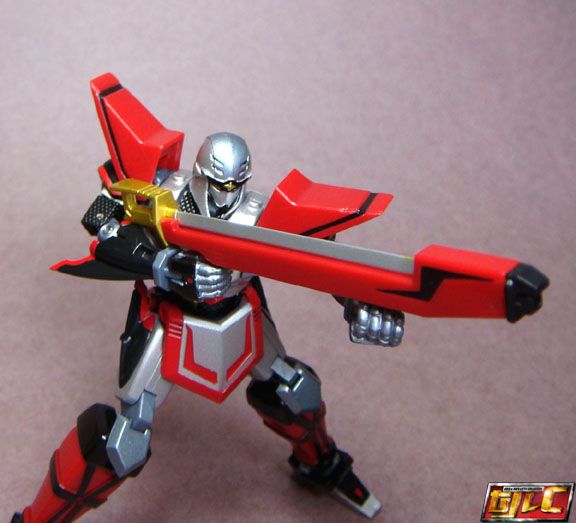 His sword can be equipped on the scabbard as well. But I don't really recommend leaving it in Tobikage's hands for long as it will warp the fingers.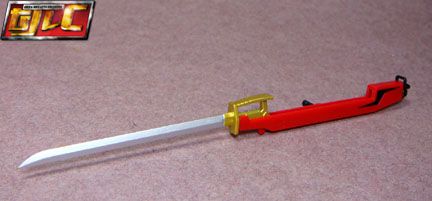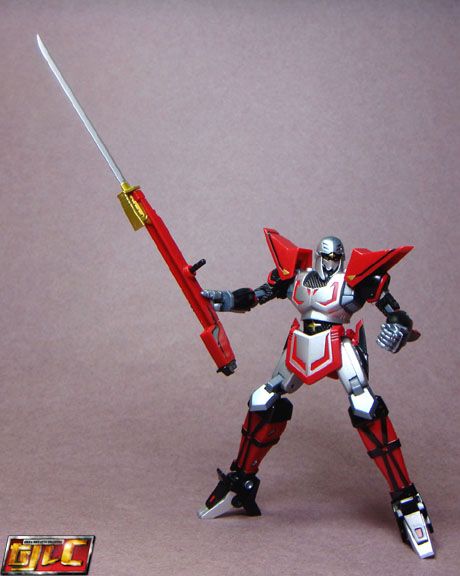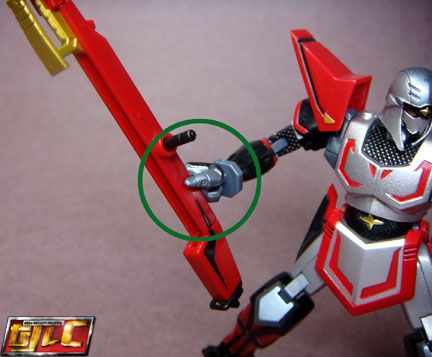 Makibishi Launcher (shoots ninja caltrops in the show)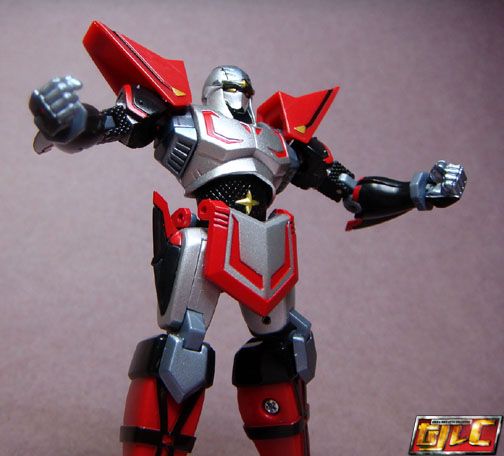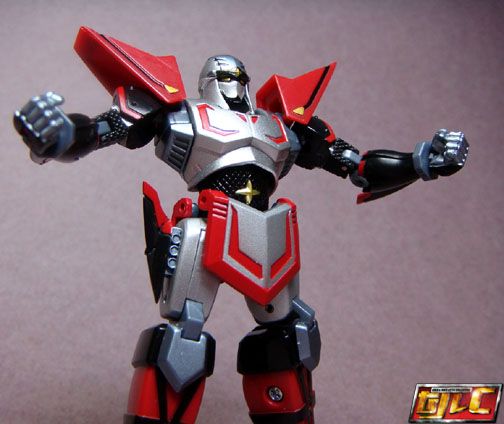 The Tobikage starts out as an independent fighting machine, later Joe Maya is chosen by the Tobikage to "merge" with it.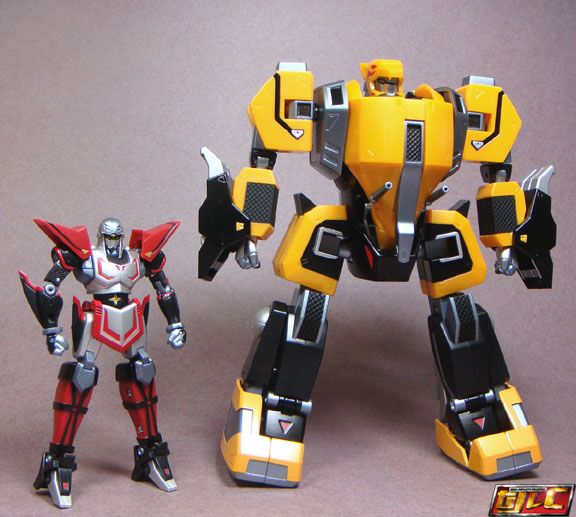 Kurojishi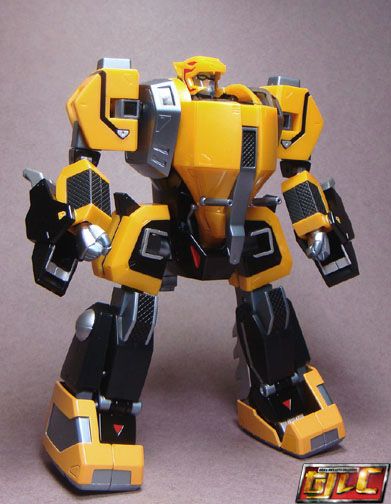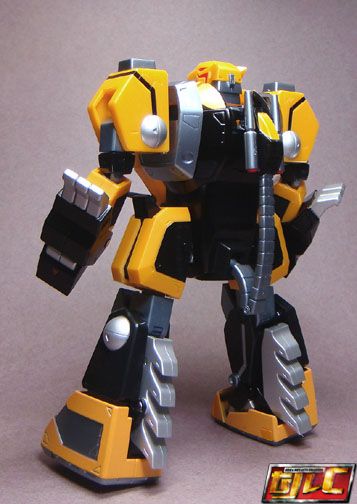 Kurojishi Weapons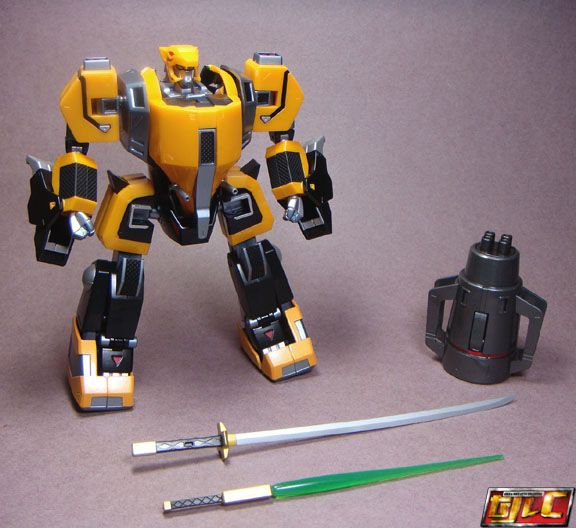 Beam Katana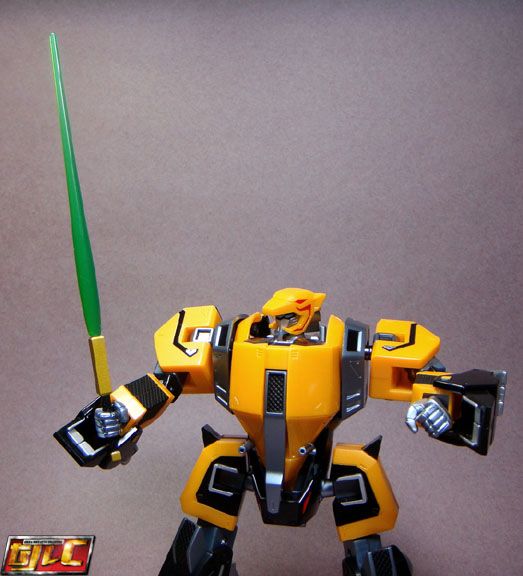 Ninja Katana (what? in case the Beam Katana runs out of batteries?)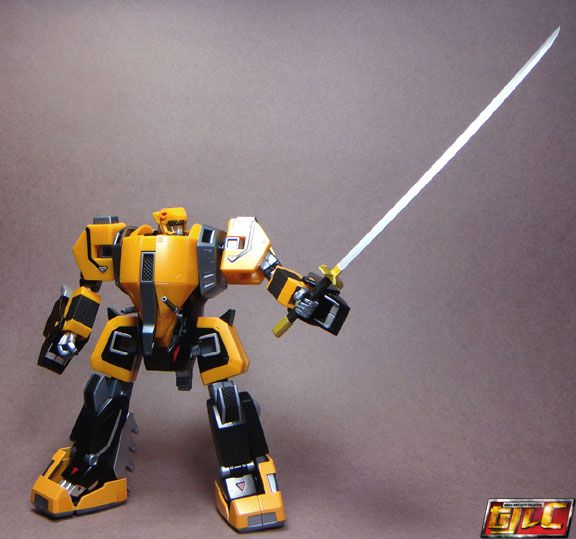 The Kurojishi comes with a "Gatling Gun". It's a bit difficult to equip it on the toy though due to the tight fists.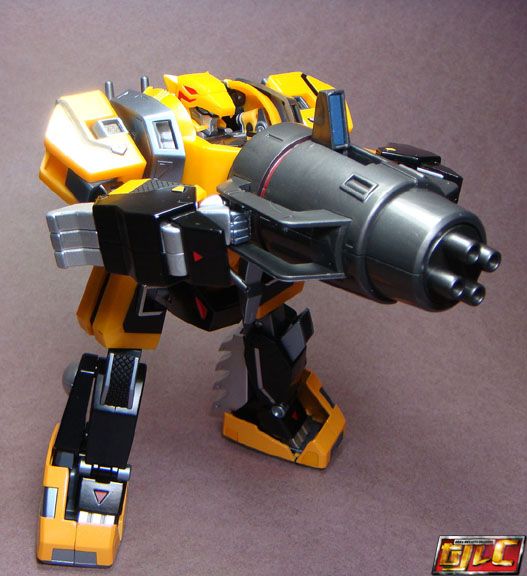 The Kurojishi in Jyuuma (Beast) Mode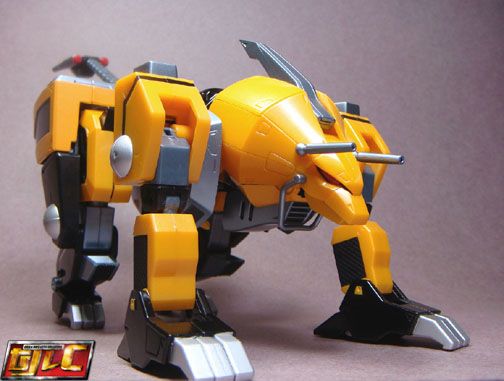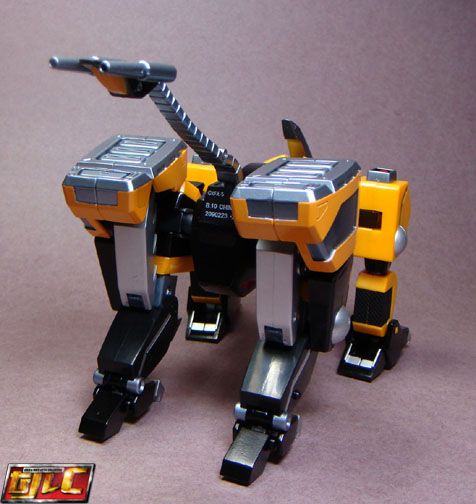 The transformation's a bit of a tight fit for the Tobikage.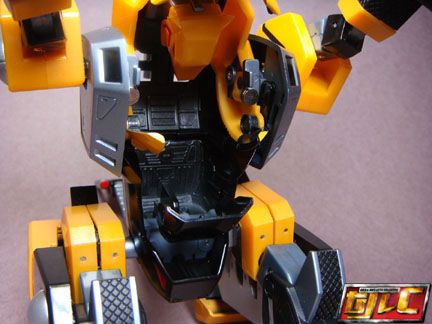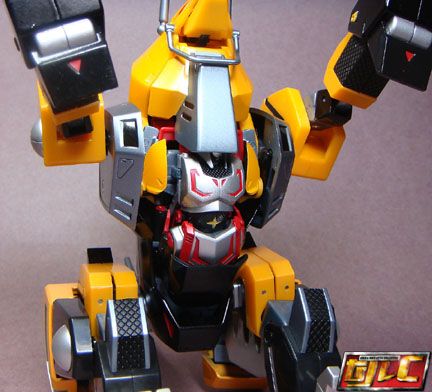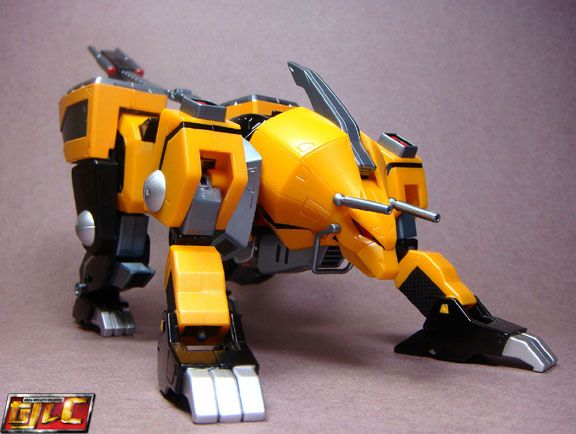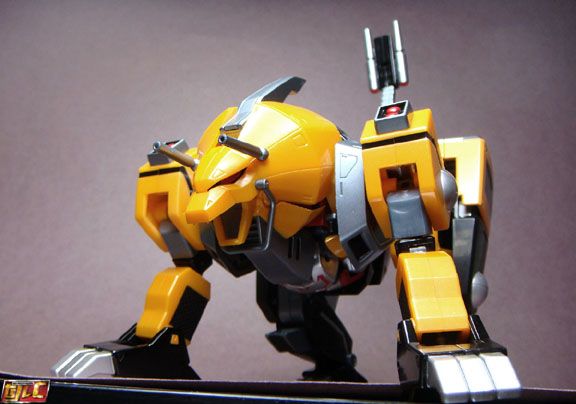 The Kurojishi's Ninja Katana can be equipped in the Jyuuma mode.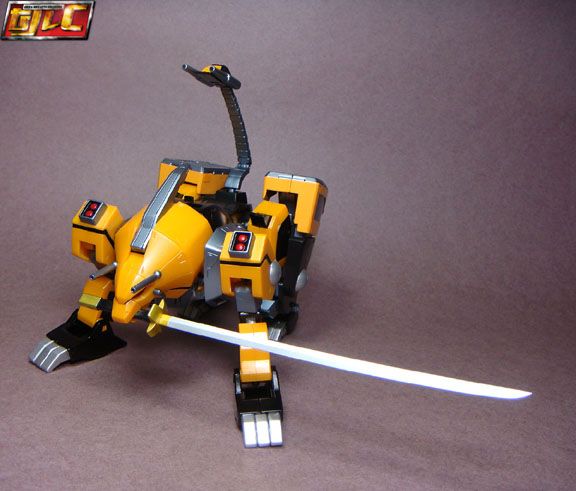 Since it's not clearly indicated in the manual, there are some hidden joints for the figure.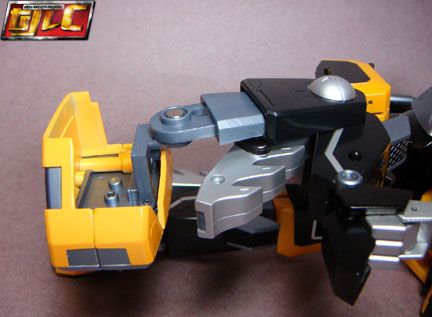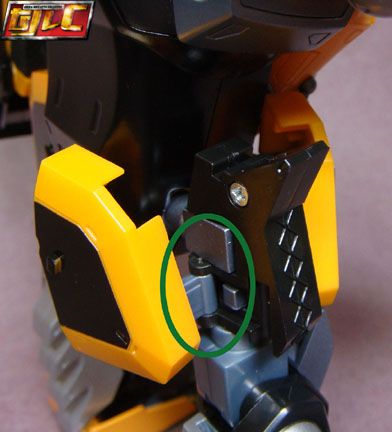 The Kurojishi stands roughly 6.5 inches tall while the Tobikage stands roughly 4 inches.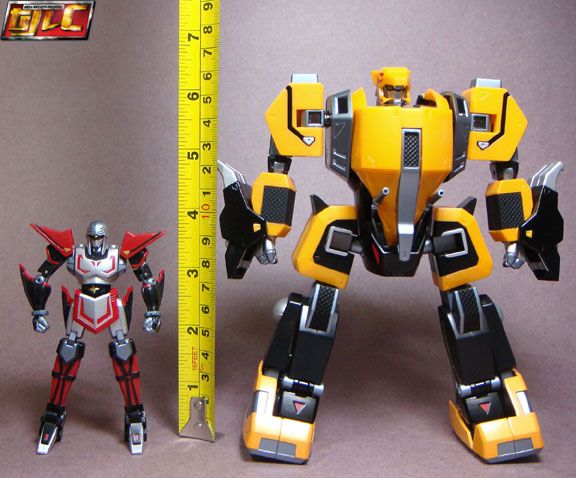 The Good
-Kurojishi weighs roughly 400 Grams, the Tobikage aboug 40 grams.
-Ratchet jointed shoulders on the Kurojishi.
-They put in a mid-torso joint for the Tobikage.
-Diecast parts include:
Tobikage
-Upper torso
Kurojishi
-Torso
-Shoulder joints
-Feet (Robot mode)
-Feet/Claws (Jyuuma mode)
-Relatively tough box. I was pleasantly surprised that the Gx-54 box was sturdier than I expected. I was half-expecting to get a box with a crushed back due to lack of a styrofoam piece but it came out alright. 🙂
The Bad
-No Tonfas for the Kurojishi.
-The Kurojishi Jyuuma/Beast mode/Lion mode can't change into it's final attack mode (involves the mane to open out).
-No extra dummy for the Kurojishi in Jyuuma mode. Too bad, Bandai had the right idea with Baikanfu.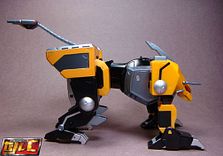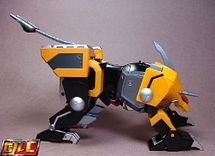 -The kneepads on Tobikage tend to pop off easily, but I guess better to pop off than break off.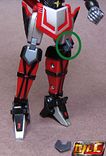 -No display base (sigh)
-No chrome on the swords!
-Poorer quality control. Mine had gash right out of the box. Damn!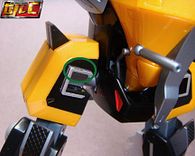 -Manual is somewhat hard to decipher with regards to transforming Kurojishi legs.
The Ugly
-The groin joints on the Kurojishi are INSANELY TIGHT! I wonder why they didn't equip ratchet joints here? As is, they're really hard to rotate in transforming it into Jyuma mode. Turning the legs to a 90 Degree position felt like trying to open a brand new jar of pickles. I'm not sure if it's just my unit.
Overall, a decent enough release and addition to the SOC line, it won't win Toy of the Year but it's still better than Bandai rolling out another Mazinger.
On a personal note though, I dunno, it really feels like Bandai cut a LOT of corners here. No base, no styro, slightly less than par quality control, no chrome on the swords. I just hope they make some improvements with the next two Tobikage SOCs.
Funfact : From what I hear, the Tobikage isn't technically allowed for sale outside of Japan (it's a licensing thing). That being the case, all units should come with this little piece of paper: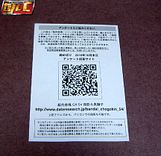 It's called a QR Code sheet (QR means Quick Response). Basically if you have a high-tech smart phone, you take a picture of the code and the phone will automatically open up an internet connection to a specific webpage. This particular sheet is usually only found in Japan version SOCs.
A lot of other First World countries also use the QR Code for promotional and social networking.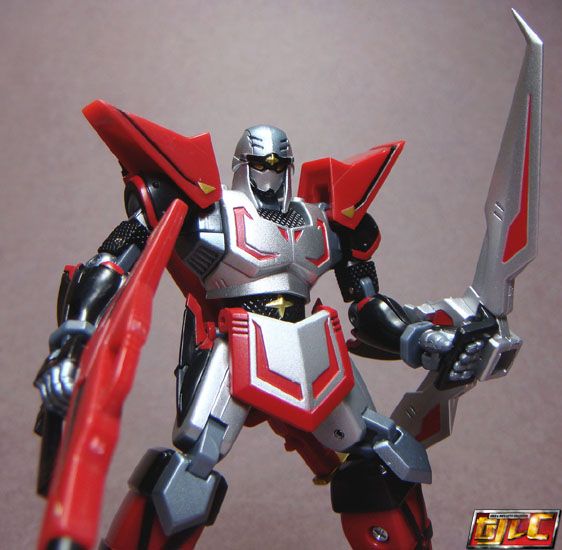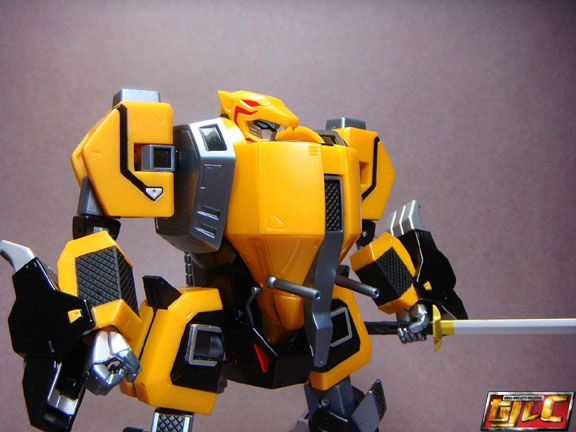 Gold