Soul of Chogokin Gx-58 Super Battleship Andromeda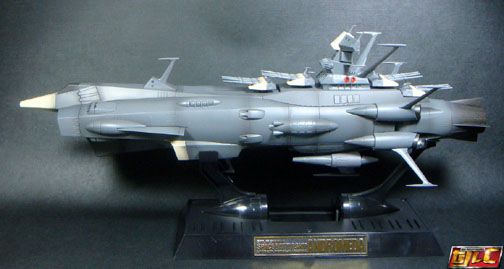 Cannons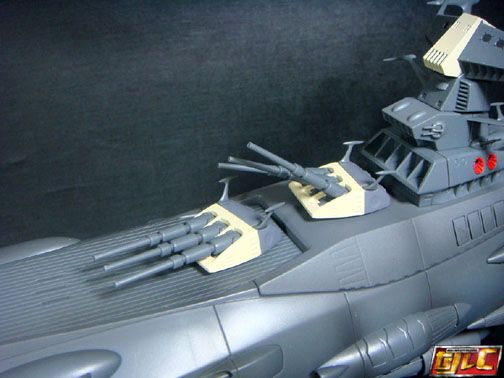 Light up thrusters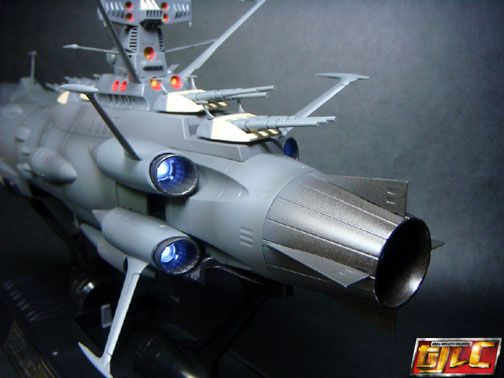 Double Wave Motion Gun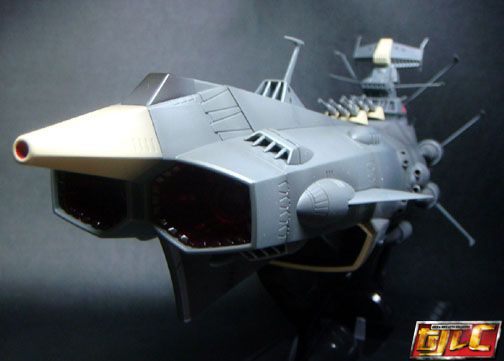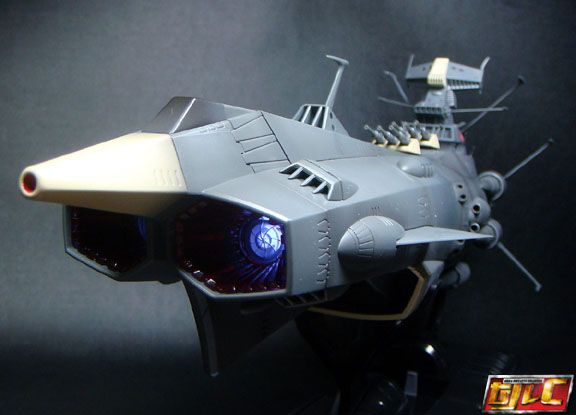 Launch bay: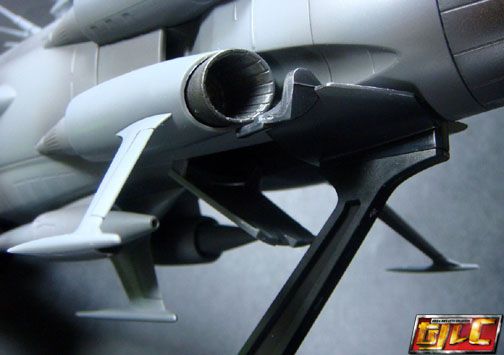 Be mindful of this section when removing Andromeda from the display base.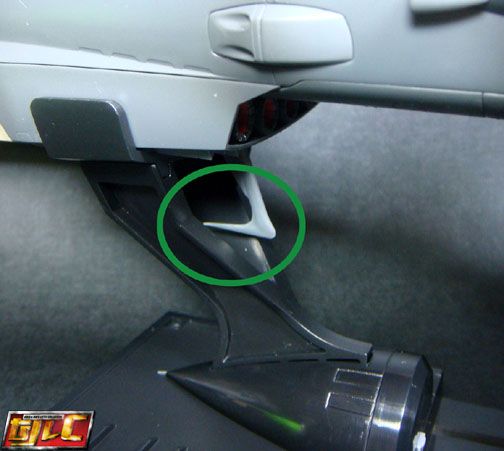 Like the Yamato, optional display base arms to pose the Andromeda in "elevating" angle.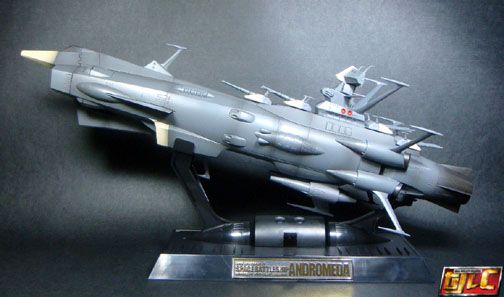 Cosmo Tigers II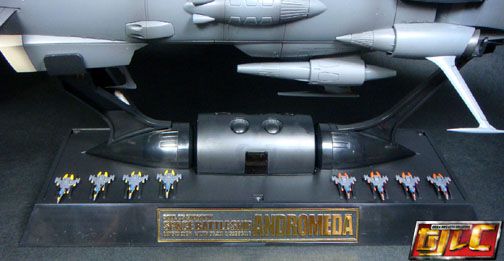 Some details:
-Measures 16.5" long, same as the Yamato
-Weighs roughly 680 Grams. Yamato was 500 Grams
-Diecast parts in the front section, thrusters, top part of the ship (where the cannons plug in) and top half of each cannon.
-Not really much in terms of gimmicks. Yamato had better.
-Electronics require 4 AAA batteries
-Button number 5 on the remote has no effect
-Some problems with the Infra red electronics. I had to repeatedly push the buttons on the remote for the commands to register on the Andromeda. I don't think the problem is with the remote (viewing it through a camera, I can see the IR blinking so that means the remote is working), so the problem seems to be with the receiver on the Andromeda. I tried wiping the receiver plate on the Andromeda and that's when the IR worked. Anyone else encounter this?
Gold