Soul of Chogokin Gx-72 Power Rangers Megazord (USA version box)
Shipper box is the same as the Japanese version, just with the Bluefin stamp.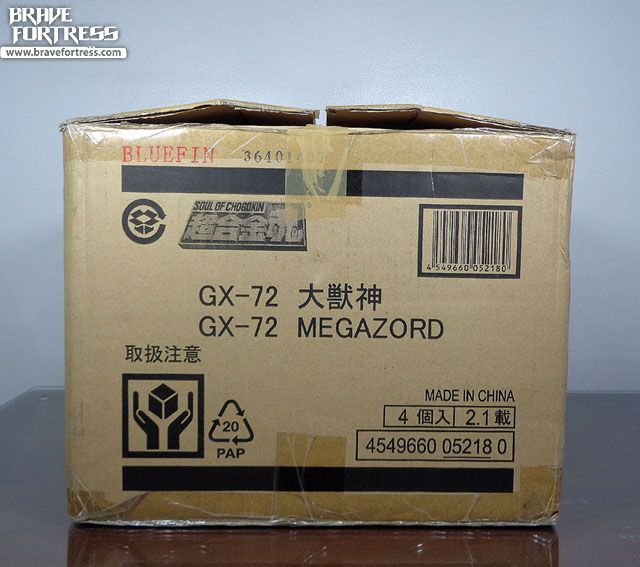 I don't know who the artist is for this but it sure looks better than the Japanese release box. I wish they put actual credit for the art somewhere. The manual, maybe?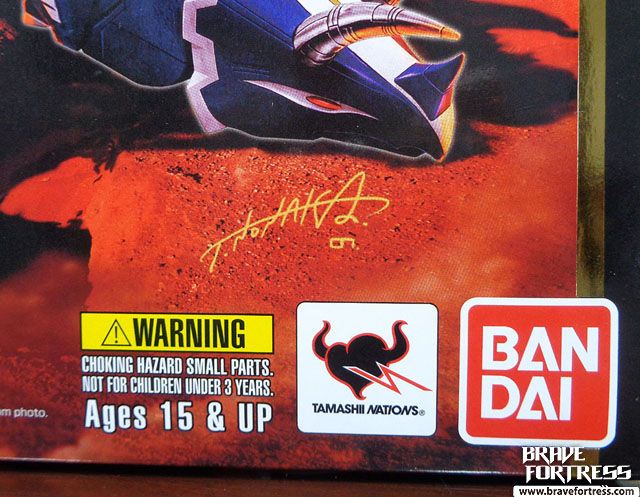 Really not liking the blank space here.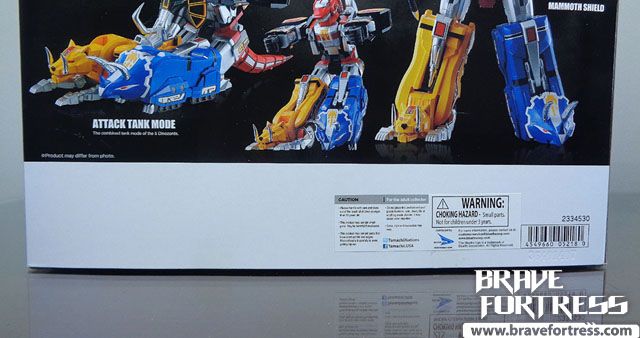 When Bandai first revealed that there were going to be 2 different versions of the box for the SOC Megazord, a lot of us assumed that they would release it similar to how Voltron was done, with the main box having the Japanese design and text, while an outer box sleeve with English text and the "Voltron" logo would be included for the US market release.
Sadly, this isn't the case with the SOC Megazord. The boxes for the US and the Japan markets are entirely different this time around. Since I plan to eventually display my SOC combiners both in separate and merged forms, I decided to order a US version as my second set and see what else was different.
I forgot how it was with my Japanese release, but I was surprised to find the manual tapped to the plastic cover on the tray. They used 2 pieces of tape to hold the manual down actually.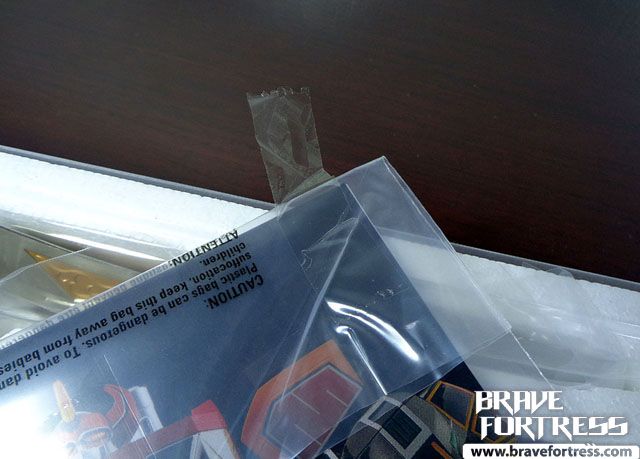 The manual is still the same as the original release, still in Japanese.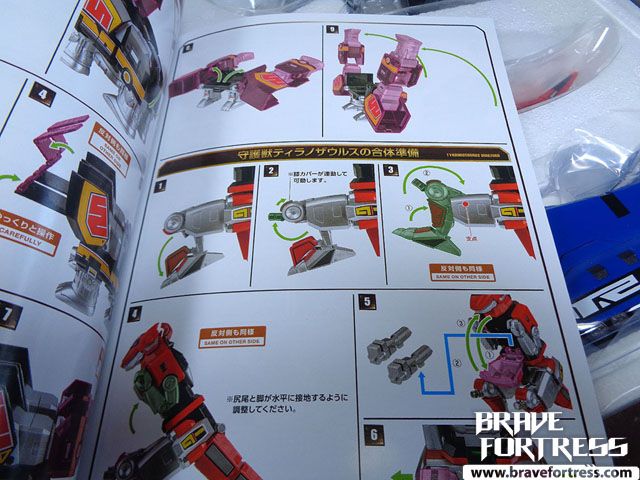 Feedback insert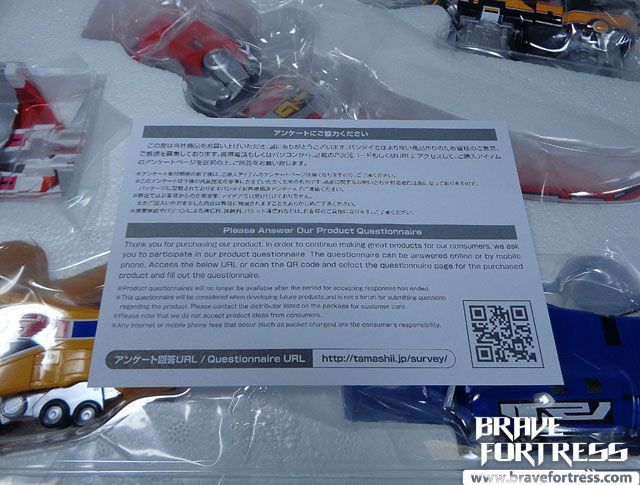 Same as with the Japanese release, the tray lid is not taped down.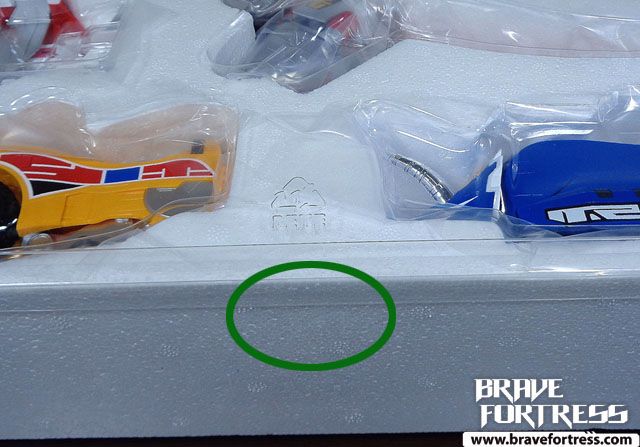 Tray layout is the same as the Japanese version.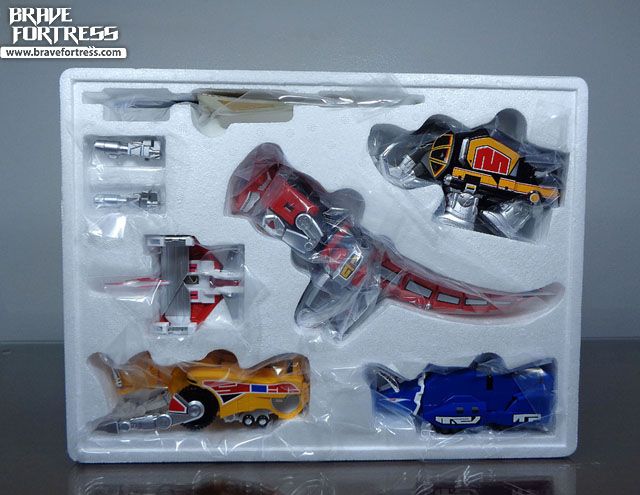 Last but not least, remember to rub down the chrome on the sword and the Zords, as, similar to the Japanese release, the chrome comes all smudged for some reason. Not sure why. But the smudges are easily removed, just remember to use 3M scratch free cloth to prevent ruining the finish.
(I already polished the Power Sword in this pic, in my haste to remove smudges, I forgot to take a pic before cleaning)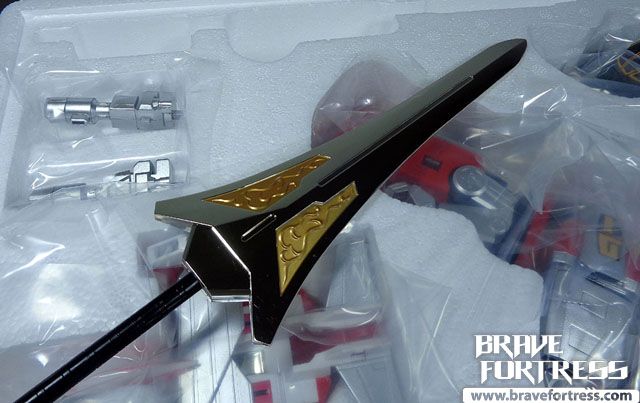 I didn't go any further taking pics of the toys (it was super late) but they look identical to the Japanese release. So it's not exactly a "Hasbro-Takara-Generations-Toyline" kind of thing, with regards to the actual figures.
So there we have it, for those curious, the primary difference between the US and Japan versions lies only with the box. The tray layout, the toys, the manual are all the same as the Japanese versions.
Personally, I love the US box design better, the art looks good. I just wish it didn't have a huge empty canvass at the lower back of the box.
For the original review of the Japanese version toy (SOC Daizyujin) please go here:
Gold