Soul of Chogokin Mazinger Angel Gx-09SS Minerva X Shinning Shadow.
Box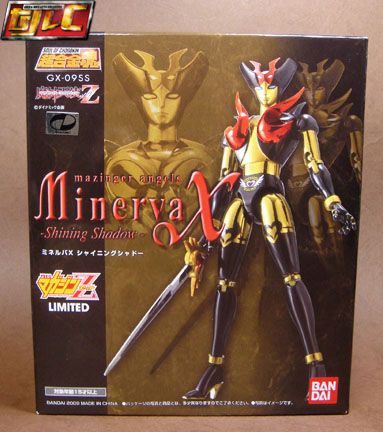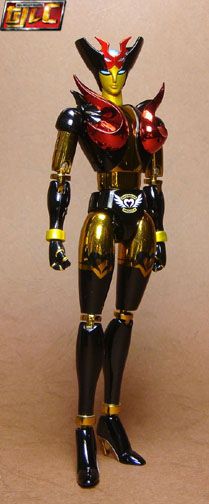 Well, here's yet another in a long, long line of mail-away figures for Bandai's Mazinger Angels line. This time though, it seems the core of the body is primarily from the Aprhodai A Snow White version.
More info on the original Mazinger Angels
http://en.wikipedia.org/wiki/Mazinger_Angels
Minerva X Shinning Shadow hails from the Sequel : Mazinger Angels Z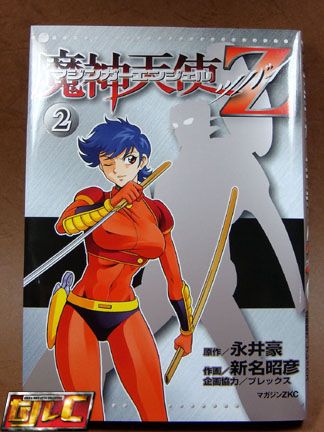 In the sequel, Kikunosuke Abashiri, from Abashiri Ika (another one of Go Nagai's works) is the main heroine and newest member of the Mazinger Angels team.
I'm a little sketchy on the details (as I got this item from secondary sources) but as far as I know, you need to mail in coupons from two succeeding volumes of Mazinger Angels Z manga to avail of the mail-away promo.
Mazin Blade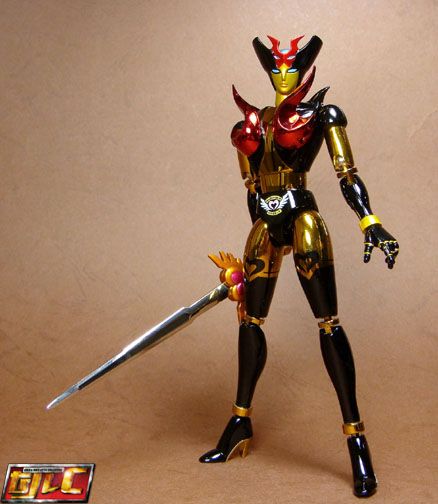 Breast Fire!!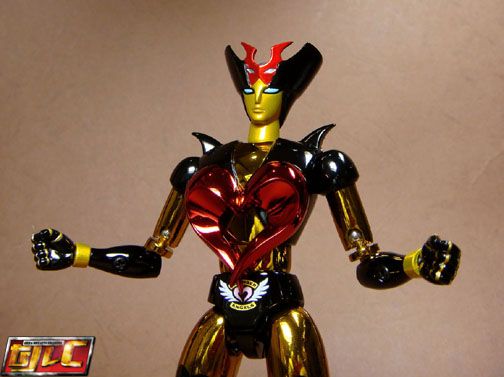 With Energer Z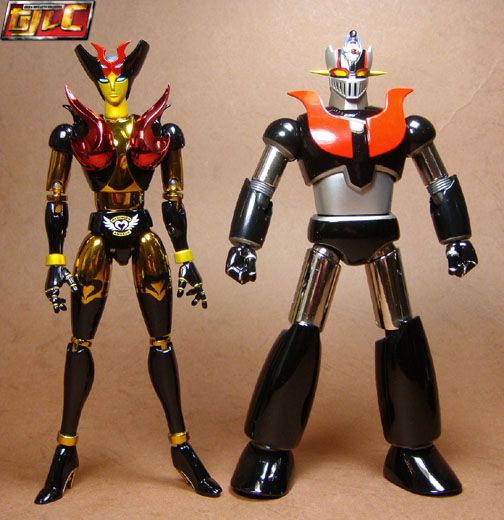 Double Breast Fire!!!!

In the manga, Minerva also used the Drill Spacer to take down enemies.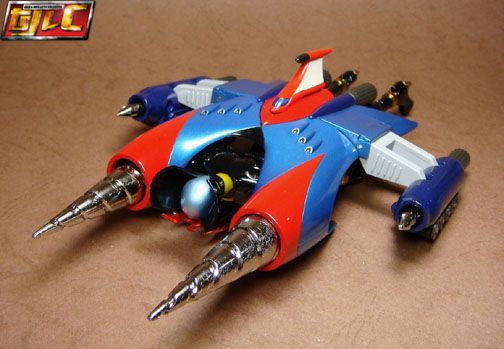 Display base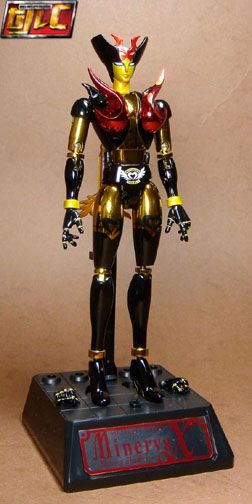 Gold