Soul of Popynica Cowboy Bebop Swordfish II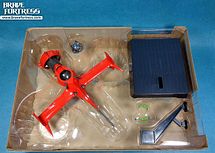 Monopod System comes with a little Spike Spiegel figure inside. I'm not sure if the capsule can be opened? It wasn't indicated on the manual and I didn't want to force the hatch.

Be VERY careful when closing this hinge for securing the Monopod. The plastic is very thin and there's a proper angle with how you close it down.

Hatch down.

Bottom cover and landing gear. You won't be needing these when you plan to attach this to the display base, as the base connection plugs into the slot for the landing gear/ bottom cover.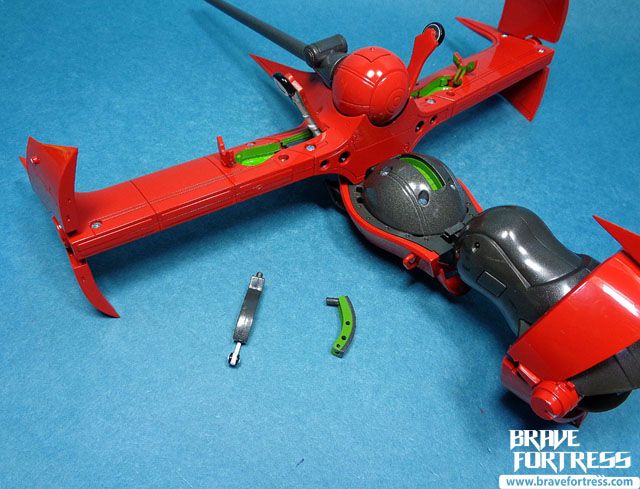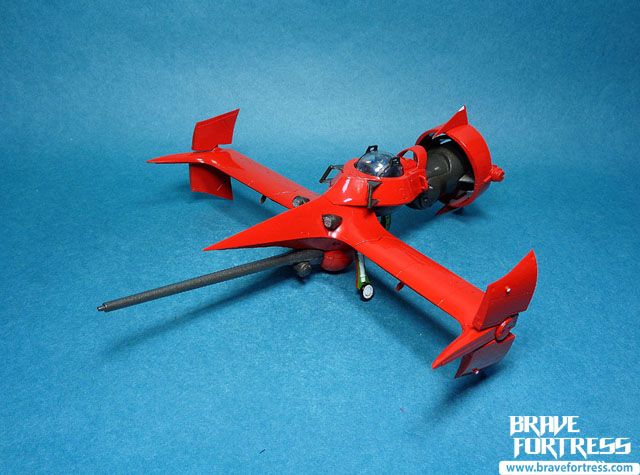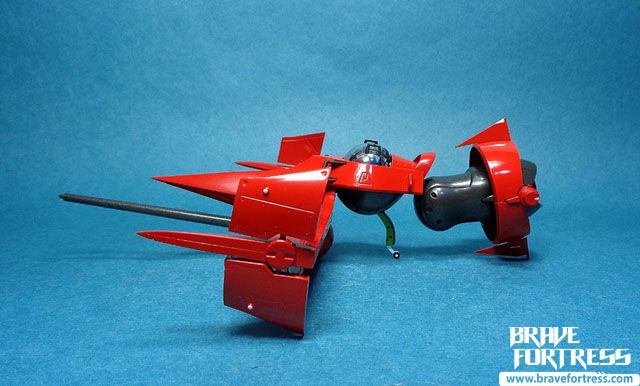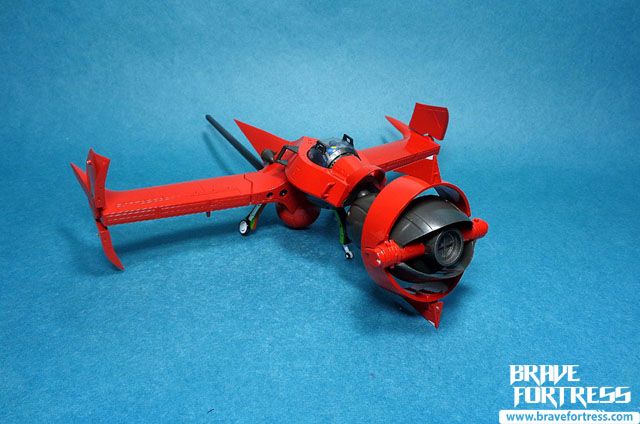 The Swordfish II is Spike Spiegel's personal aircraft. A modified racing vehicle capable of space travel with an added Plasma Cannon armament attachment. I decided to grab the reissue since Cowboy Bebop has been added to the Super Robot Wars games (I use this as a guide on which mecha to collect).

Wing Folding system for when it's docked onboard the Bebop.

Display base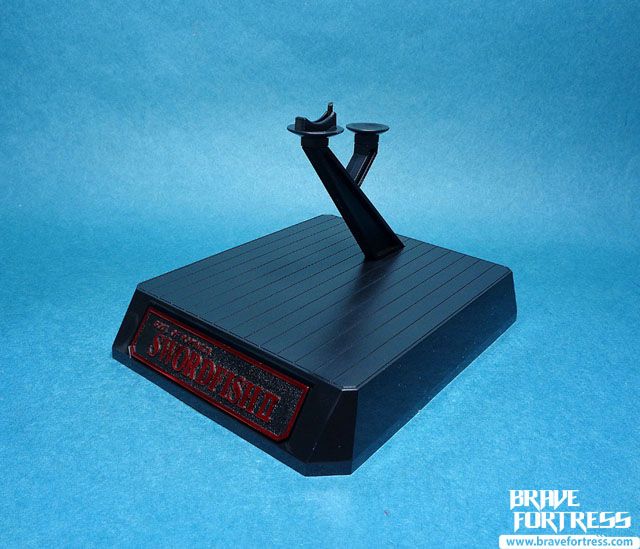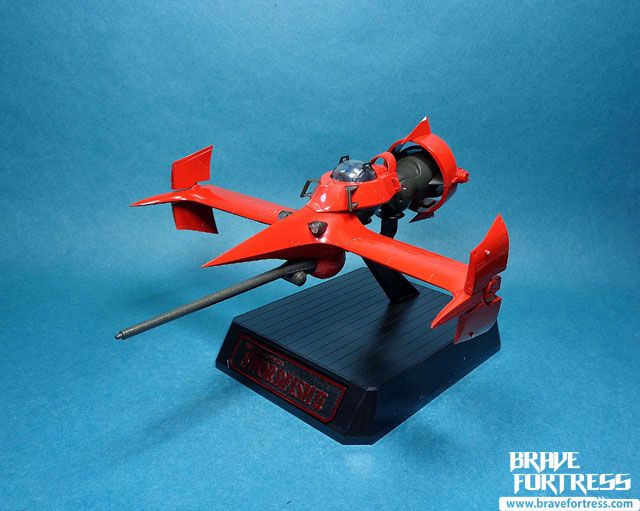 Adjustable wing flaps

"Air Brake" system.

Plasma Cannon

The Plasma Cannon can be swung around, just remember to pull the turret down first to unlock it from the fixed position and so that it also has space to rotate.

Swordfish II spans roughly 9 inches x 8 inches and weighs 143 Grams.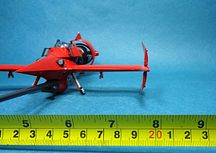 Diecast parts include:
-Bottom portion of the main body of the ship
-Plasma Cannon
With the S.H. Figuarts Spike Spiegel
(Side note: As I mentioned in the S.H. Figuarts Spike Spiegel review, my Spike started reeking of pungent gasoline smell shortly after I opened him and did the review, be careful if you plan to get the figure. I'm not sure if it's a problem for all the figures or I just got crappy luck. No smelly issues with the Swordfish II though.)
Overall, not bad. It's not too pricey and I did miss out on the original Soul of Popynica release (this is 2019 reissue, meant to coincide with the release of the S.H. Figuarts Spike Spiegel figure). I have to admit I was taken aback when I opened up the box and saw the actual size of the vehicle (just half of the size of the box??). So the box size is a bit deceiving, but I think this is a decent purchase, given the not too pricey SRP.
Gold