Spin Master 3.75" scale The Batman Batmobile

The Batman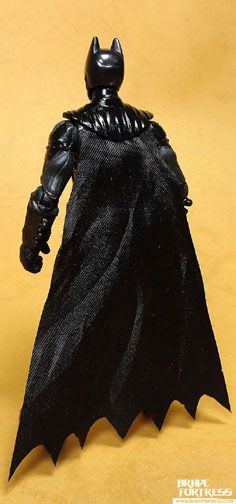 In The Batman, the caped crusader acts more like a detective, following the clues and solving riddles, as opposed to the usual action-paced Batman adventure.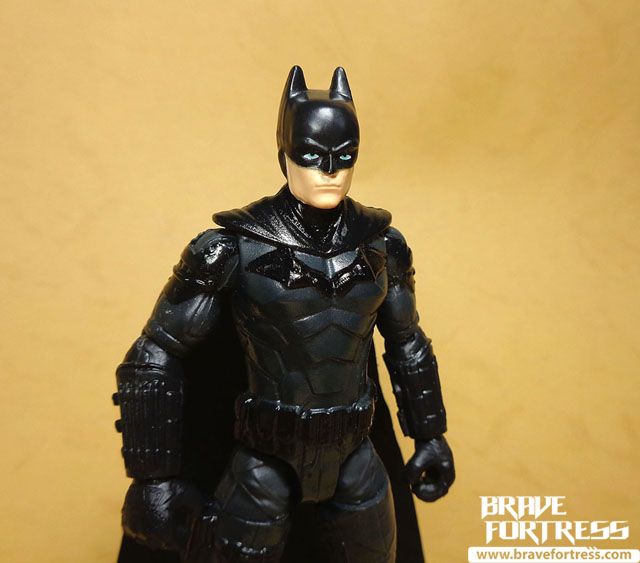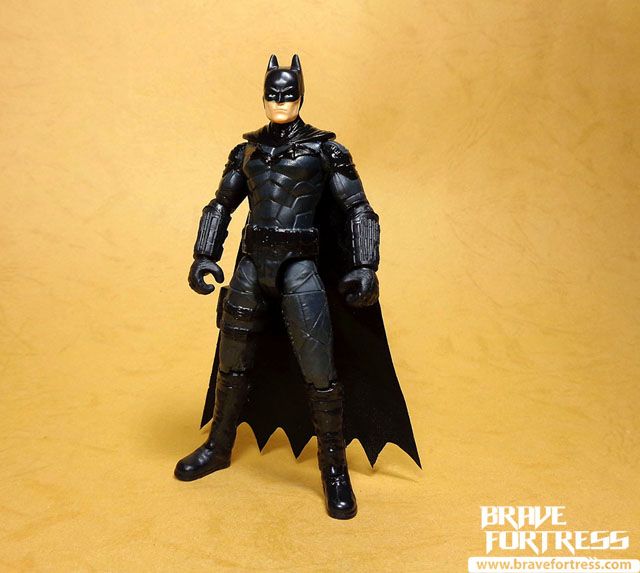 The head design of the figure makes me see a better resemblance to Adam West Batman than the Robert Pattinson one.

Comparison with the McFarlane DC Multiverse The Batman.

At least this one gets the holster for the Grapnel gun on his right thigh right.

Pow!

The Batmobile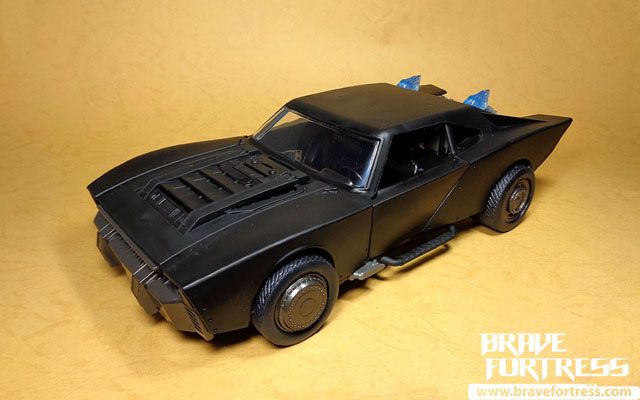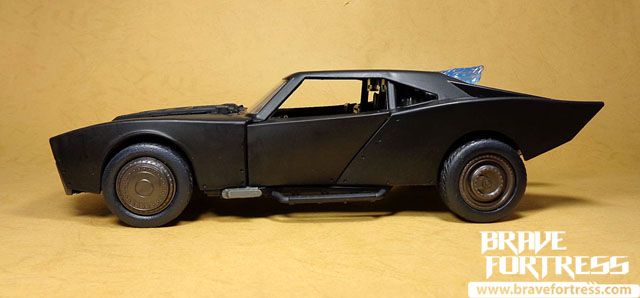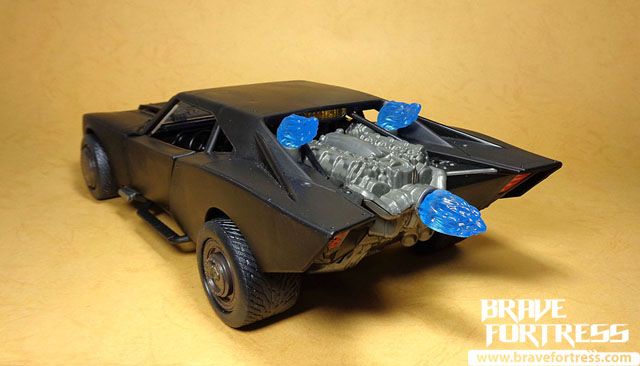 In the movie, Batman reveals his brand-new vehicle when he chases down an escaping Penguin, this sets up a spectacular car chase scene involving the Batmobile across Gotham bridge. This is one of the coolest Batmobile chase scenes in a movie for me.

Lights and sound gimmicks
The battery chamber is located underneath. It runs on 3x AAA batteries.
3x Duracell AAA batteries are pre-installed on the toy. Remember to take them out if you plan to store the toy over a long period of time.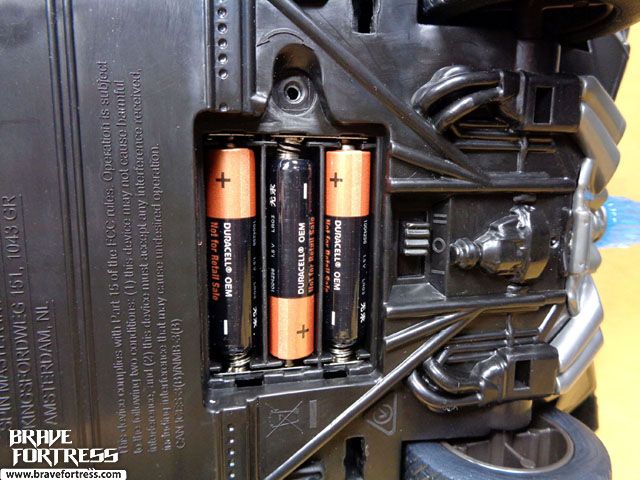 The car's lights turn on when you switch on the "engine". There're also some computerized sound effects that you'll hear when the electronics start up.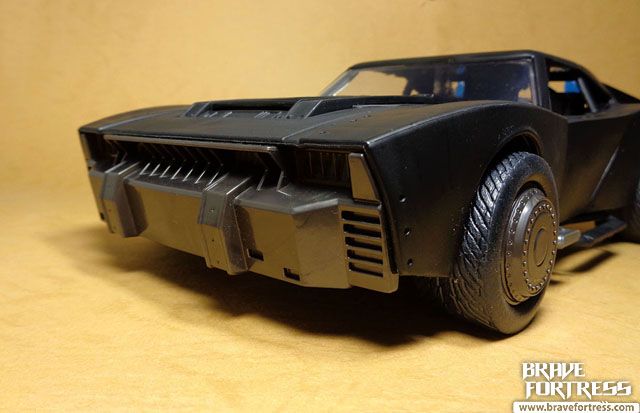 The brake lights also turn on.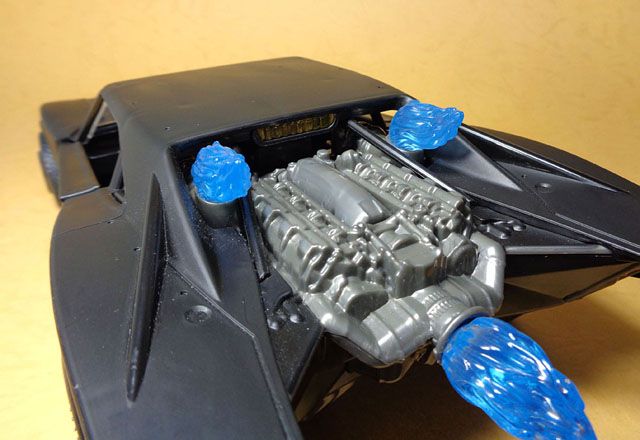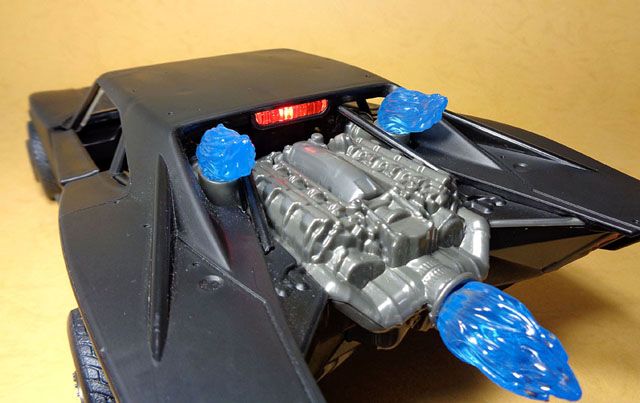 Too bad not all of the brake lights turn on though.

Some minor detailing on the dashboard, no light up gimmicks, unfortunately.

Batman rides inside easily, there's actually a lot of space inside the vehicle.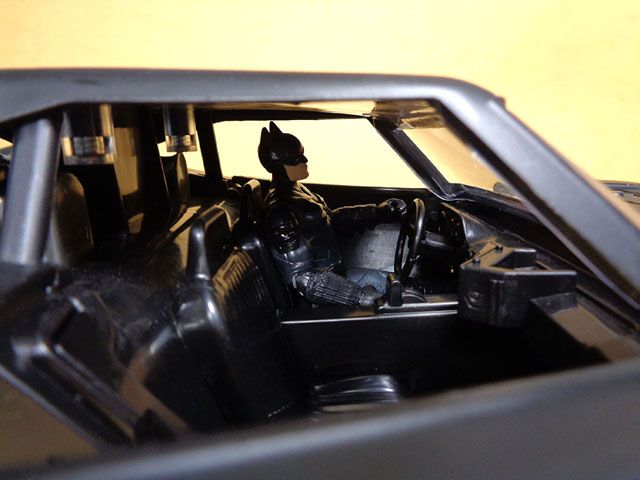 Lastly, rolling the wheels will also light up the engine, along with the clear "turbo boost" effect on the rear of the car. It will also create a "revving" sound from the engine as well.

Overall, I love it! The electronic gimmicks are what got me hooked into buying this and they really are fun to tinker with. I'm not too crazy with the packaging though, as it exposes the toy to dust (and insects) while on the shelves. The 3.75" scale isn't a bother for me since most of the other Batmobiles in my collection are more or less in that scale range as well and it seems highly unlikely McFarlane will be releasing a Batmobile for their 7" scaled The Batman figure, so this is as good as it gets.
I do wish the flame effects were removable though, as it seems odd to seem them always in play even when the vehicle is parked. Ah well…
Gold