Super Robot Chogokin Genesic Gaogaigar – Hell and Heaven Version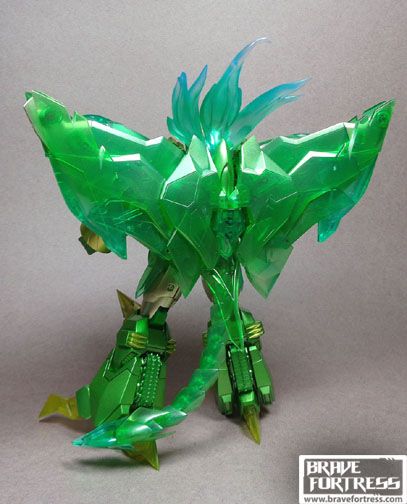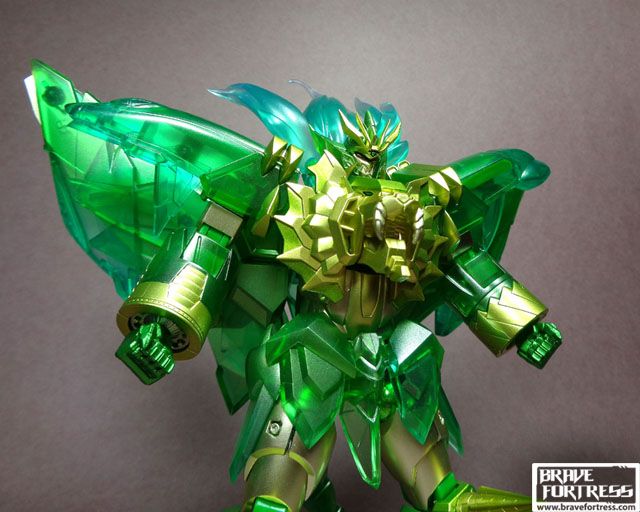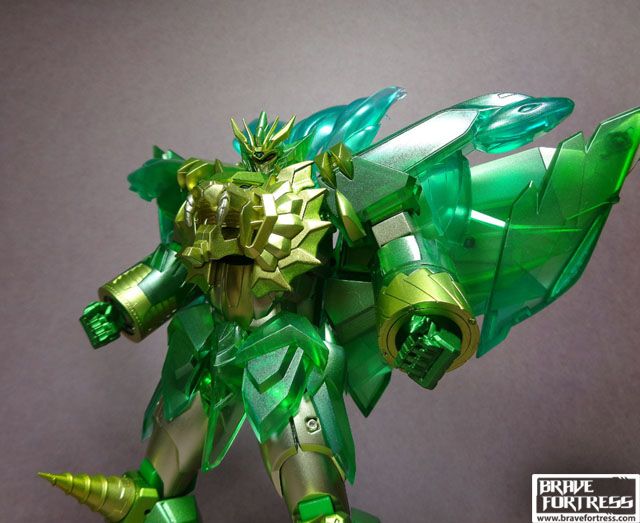 Gadget Feather!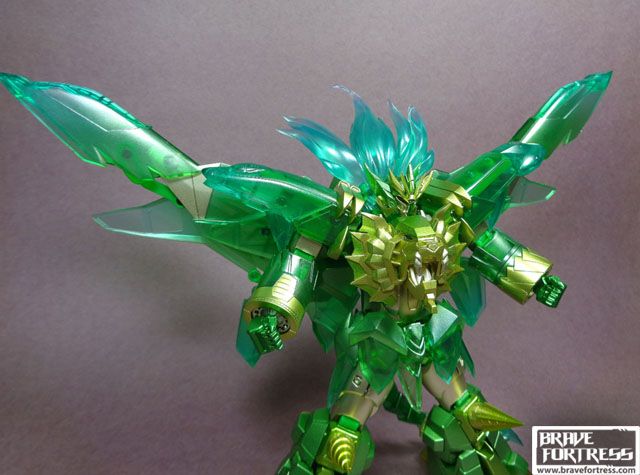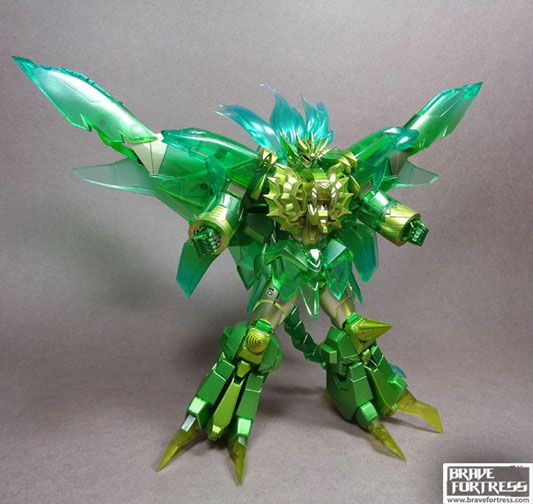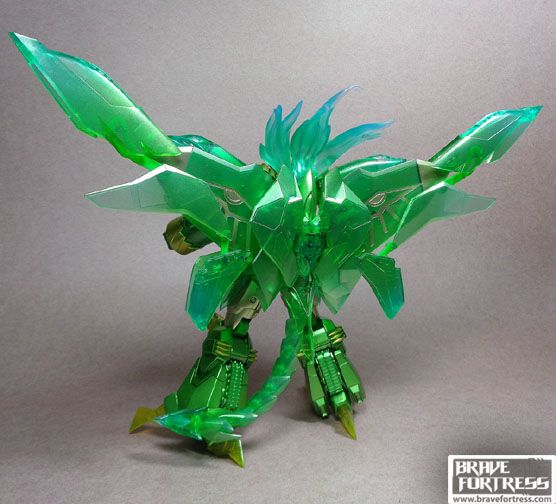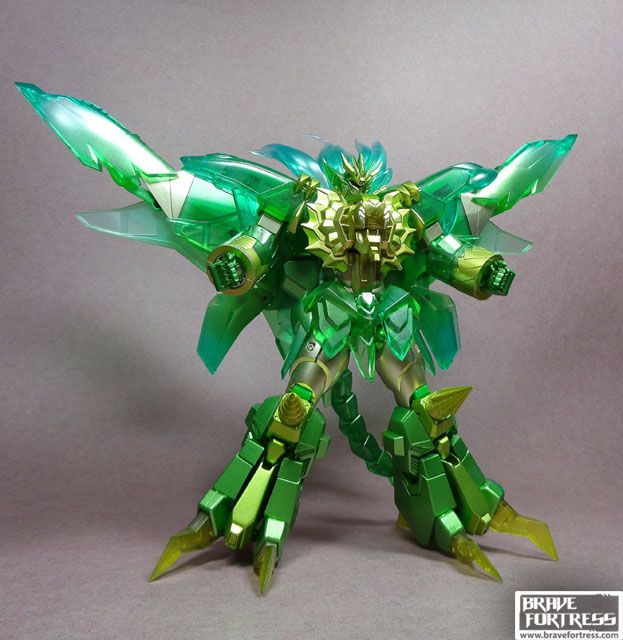 "11 Planetary Masters of Sol, I will destroy you all!"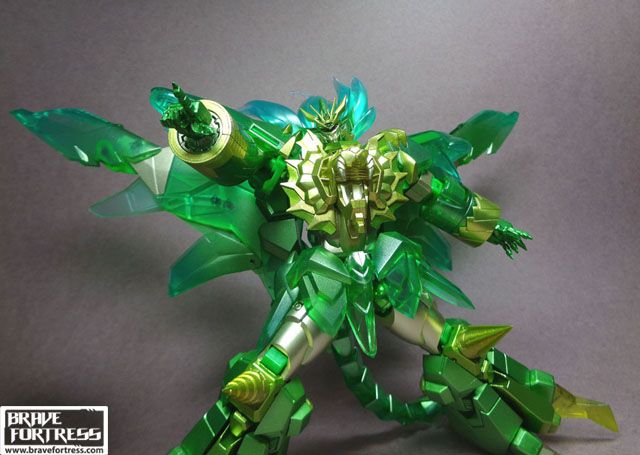 PROTECT SHADE!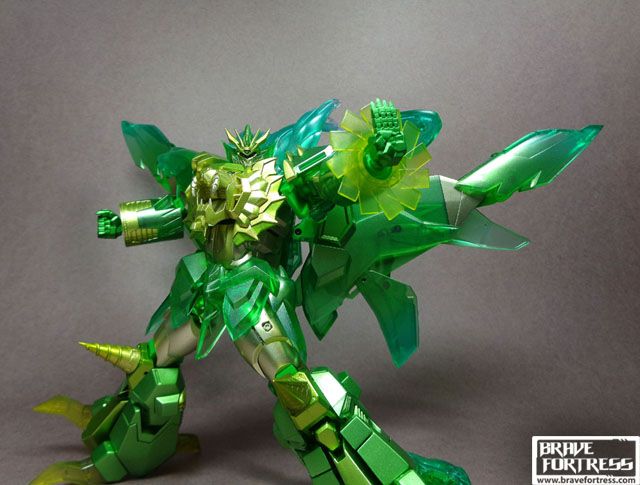 BROKEN MAGNUM!

BOLTING DRIVER!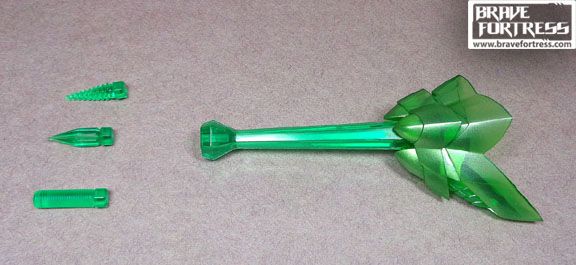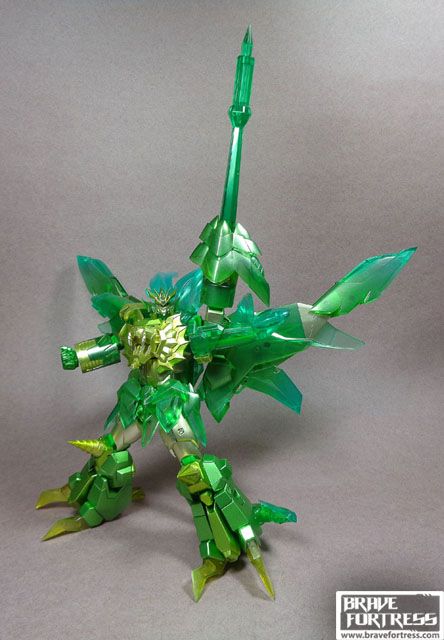 Will Knife!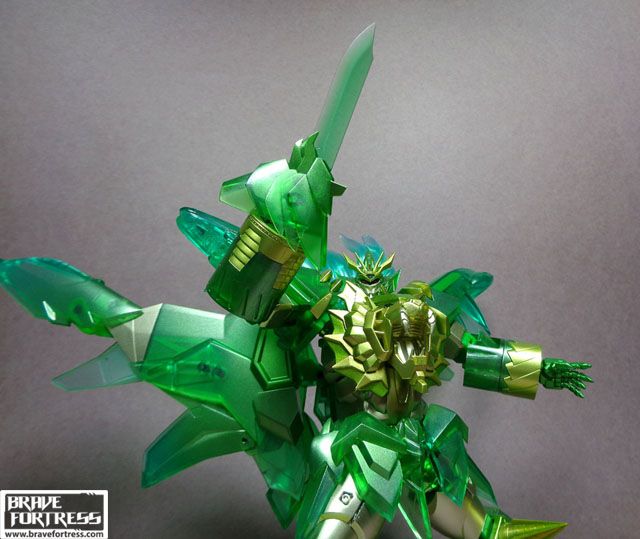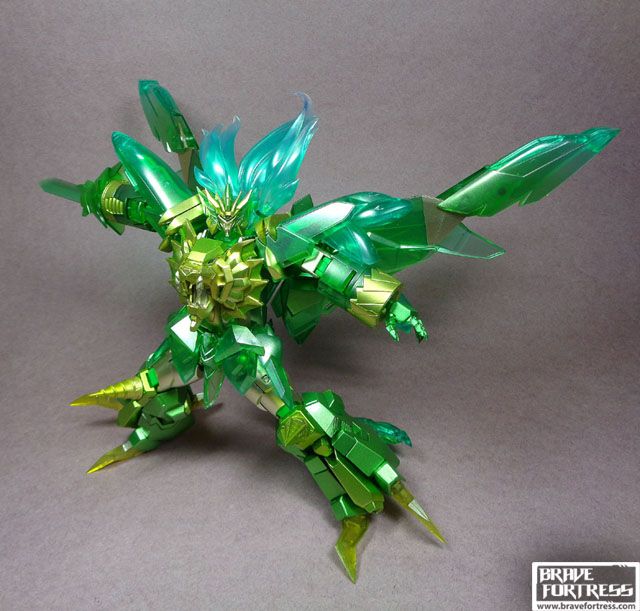 Drill Knee!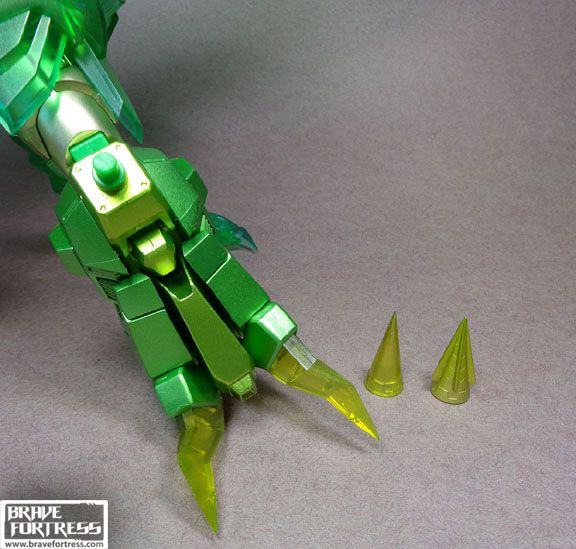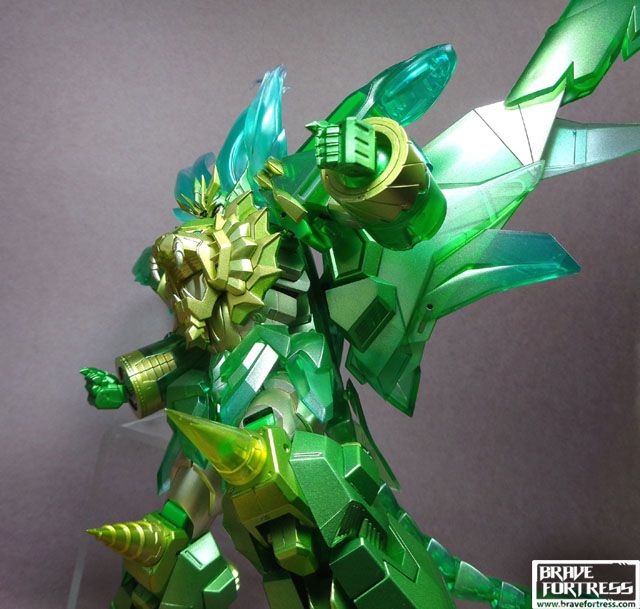 HELL AND HEAVEN!!!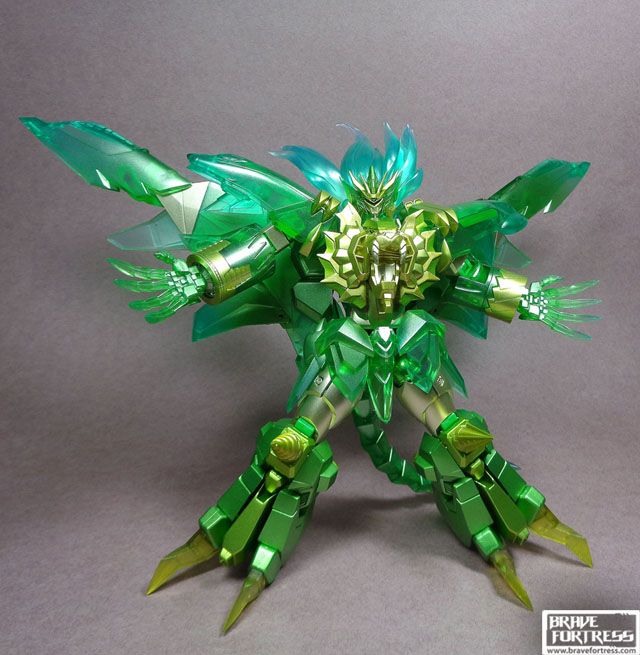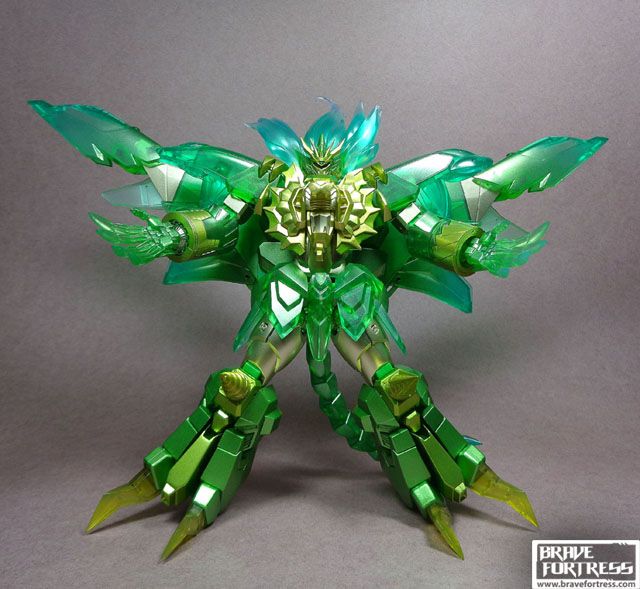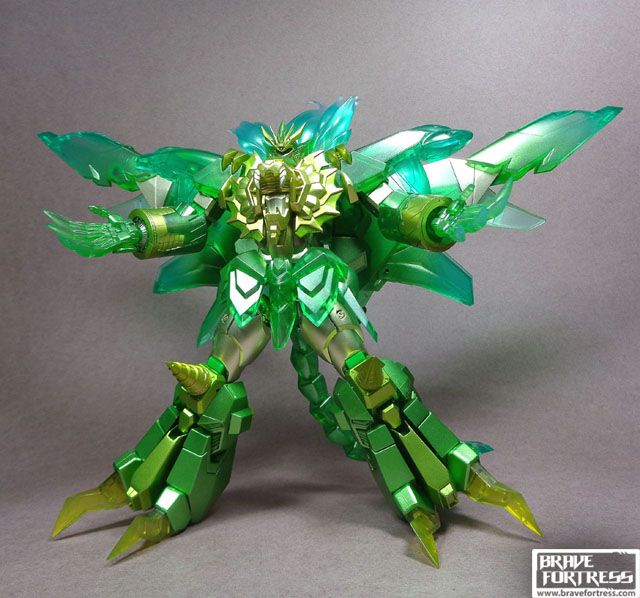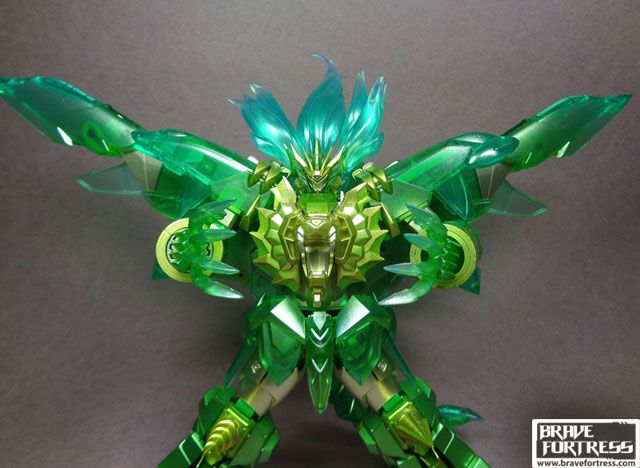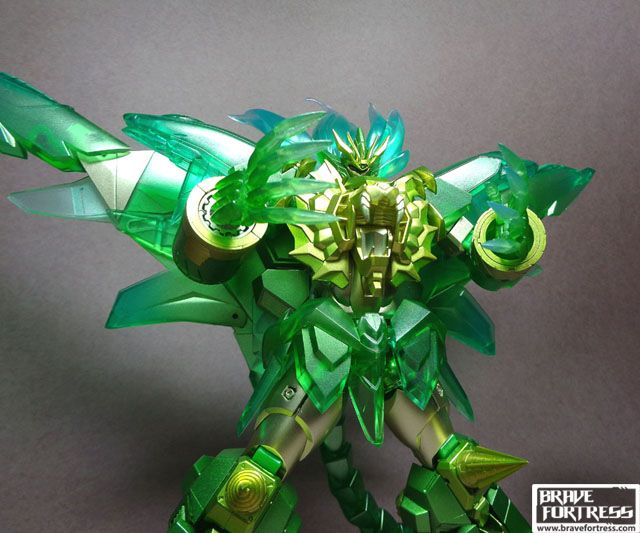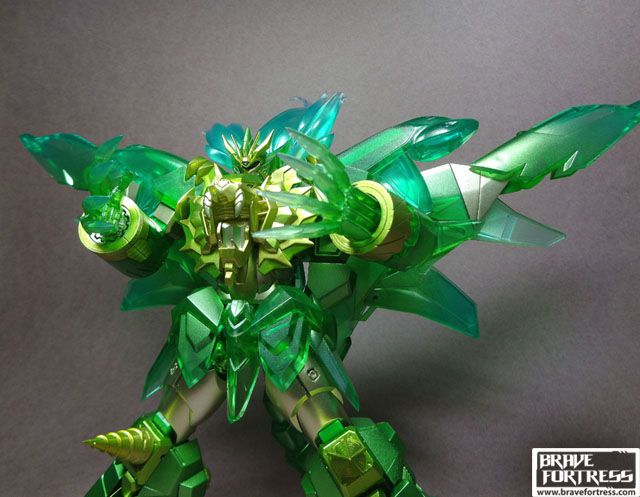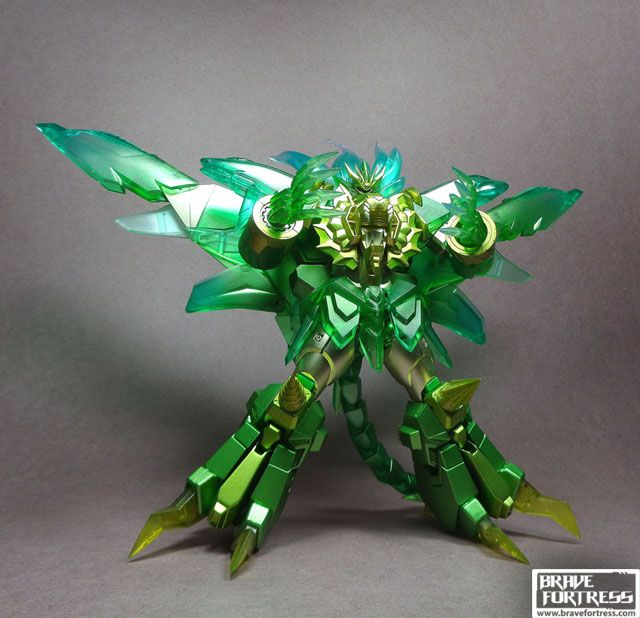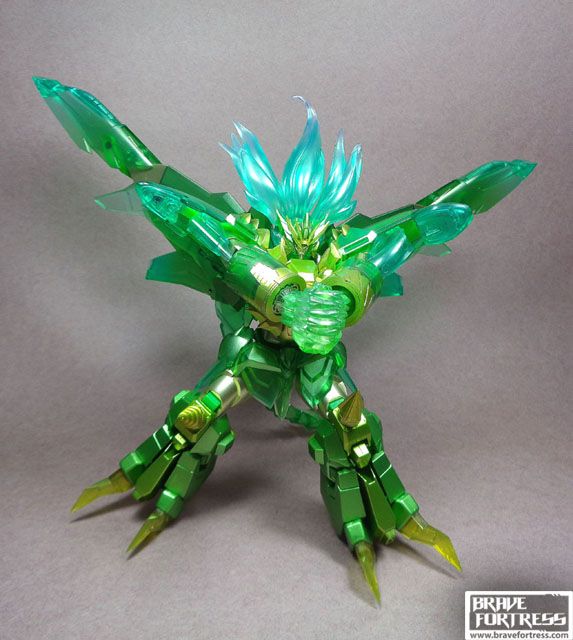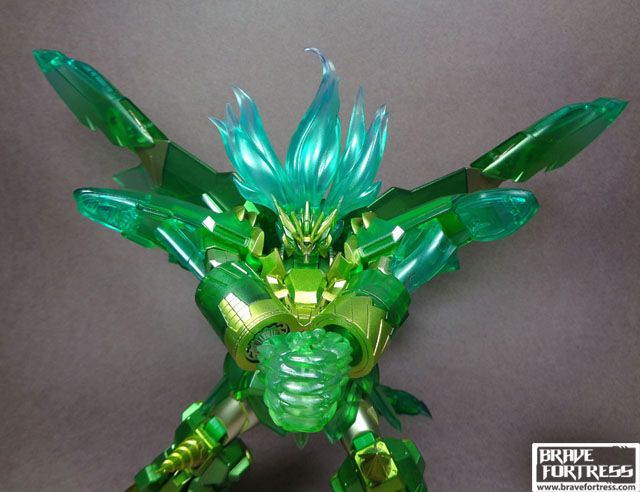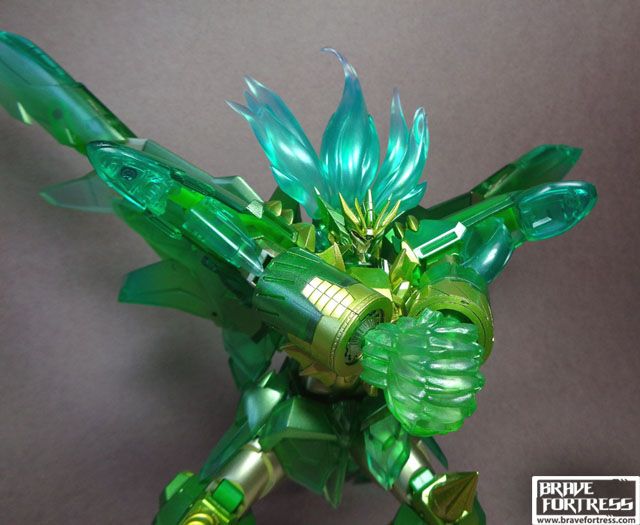 Comparison with regular Genesic Gaogaigar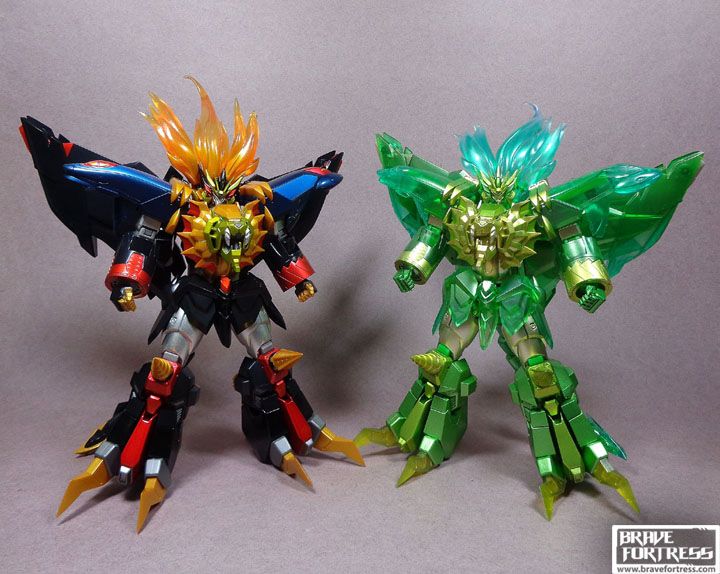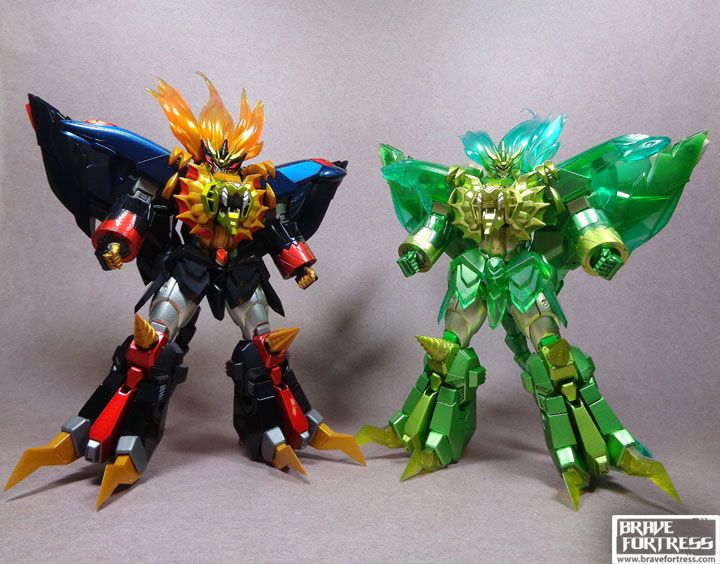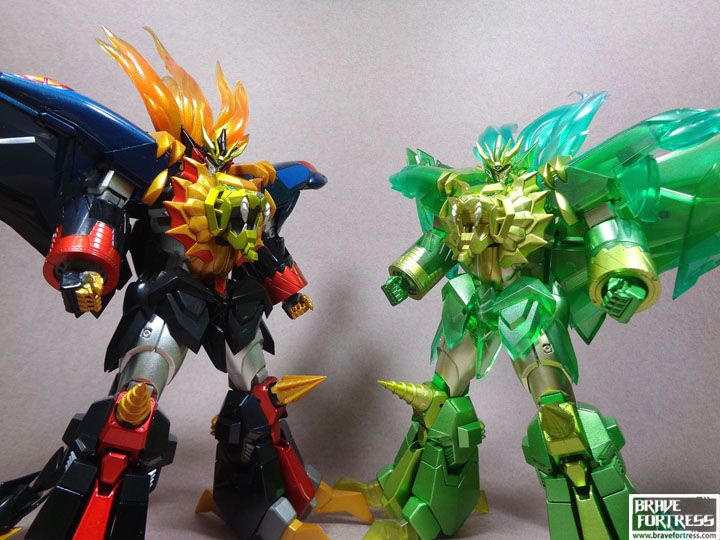 Quick notes:
-Weighs 353 Grams (Regular GGGG is 344 Grams. I wonder, is clear plastic heavier than solid??)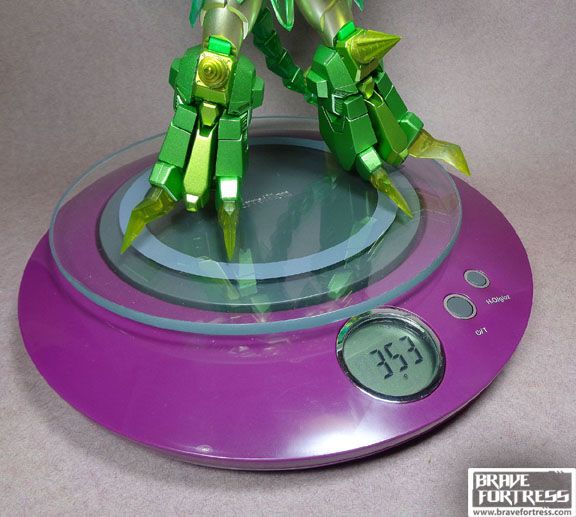 -Gotta love the greenish tinge on the diecast parts.

-I don't know if I'm just being paranoid but do keep an eye for the clear plastic parts, as they do tend to become brittle faster than the regular plastic (be extra mindful of the pegs used as connectors for the wings. Load-bearing on clear plastic is never a good idea IMHO).
Overall, it's beautiful! The mix of greenish-clear and metallic green parts really make this figure stand out on a shelf. I just hope the clear parts don't turn too brittle too fast. But it really is an impressive figure. Simply stunning.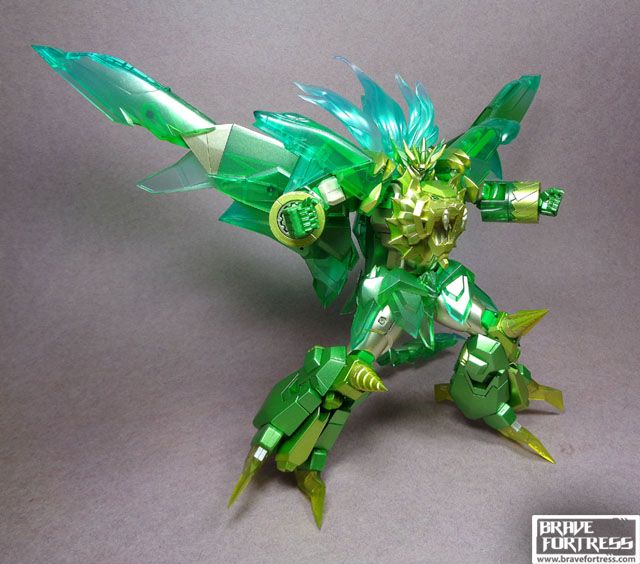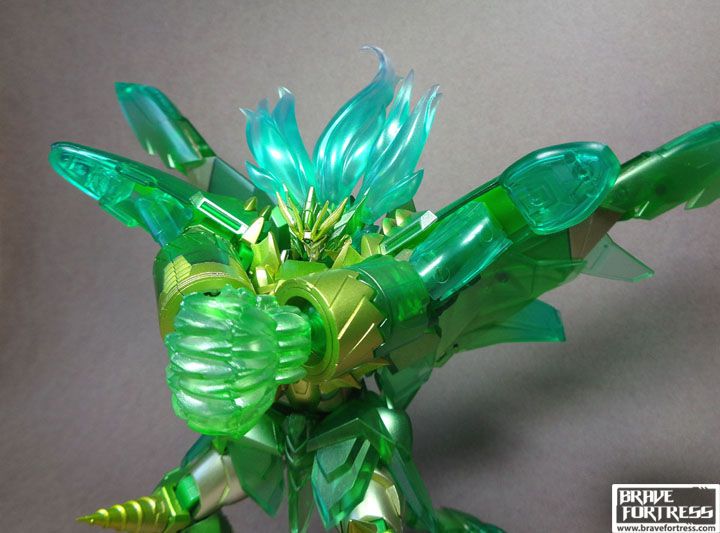 Gold