Super Robot Chogokin Mazinger Z Weapons pack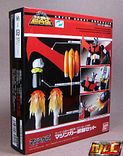 The box is the same size as the SRC Mazinger.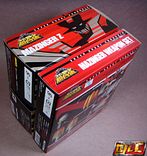 Scrander Cross!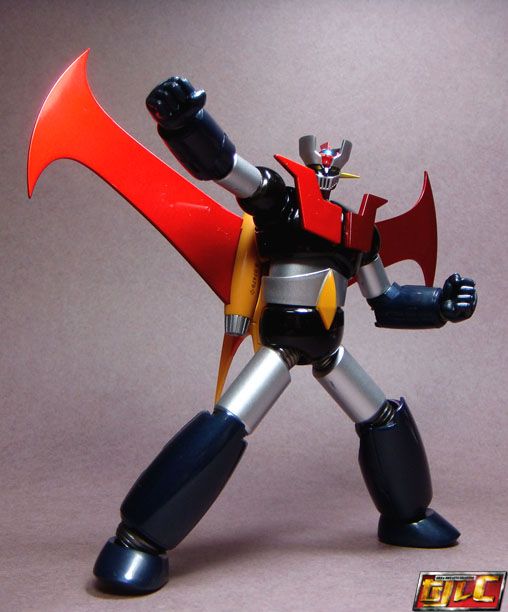 The Rocket effect is really a nice touch!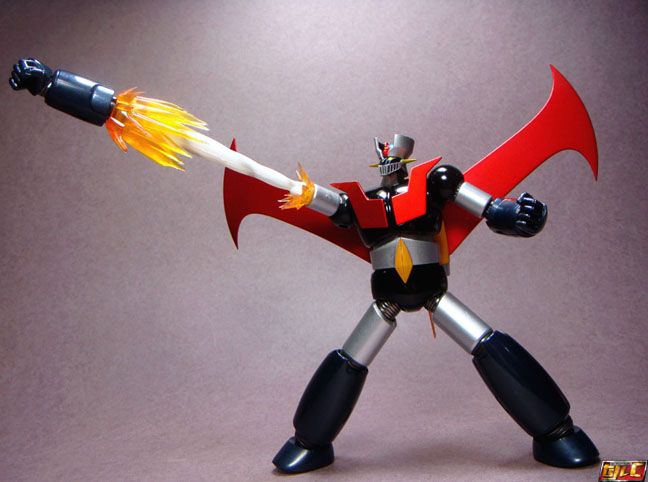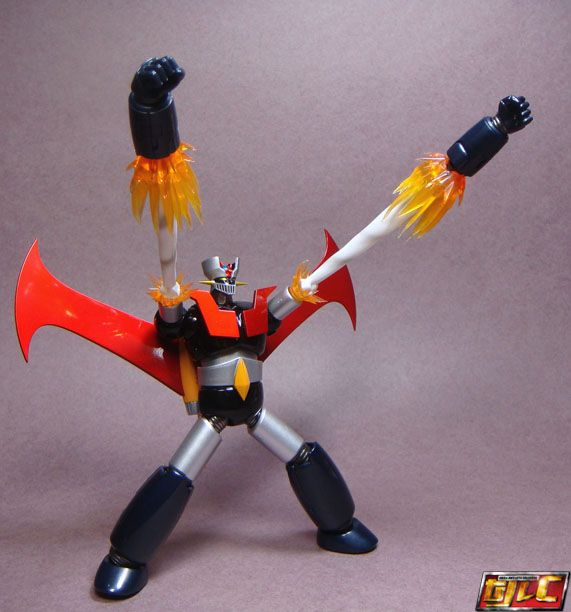 I sorta wish the legs could go up a little higher, the pose is kinda awkward in this shot.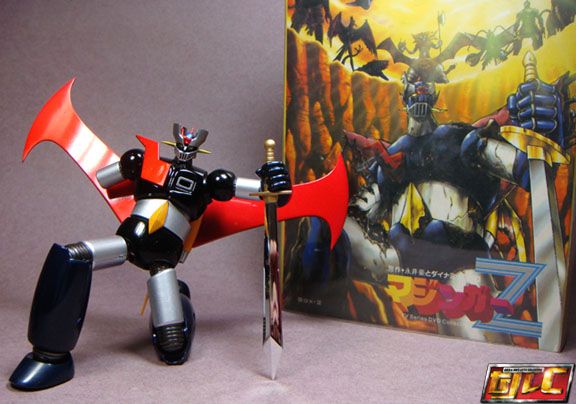 A second left-armed Kyoukagata Rocket Punch is included in the weapons pack.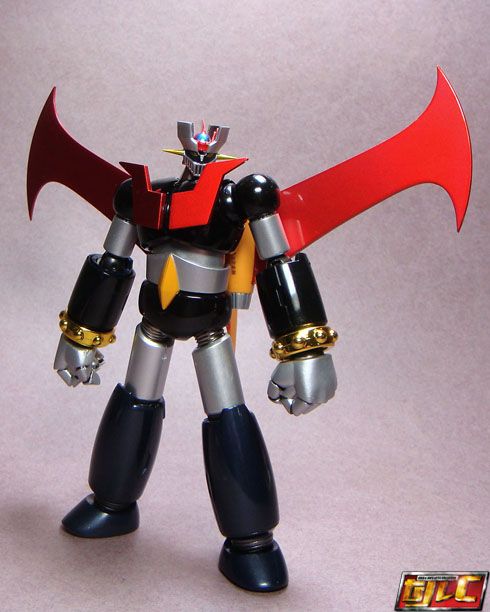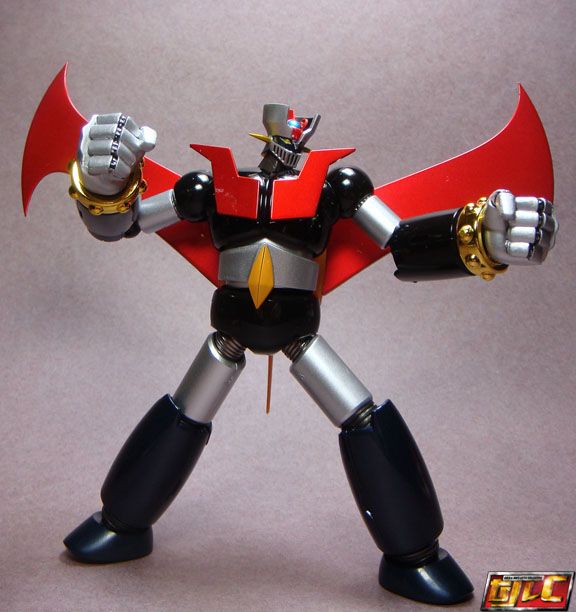 Compared with Gx-01R, Gx-45 and Yamato's Hero Collection Mazinger Z (far right).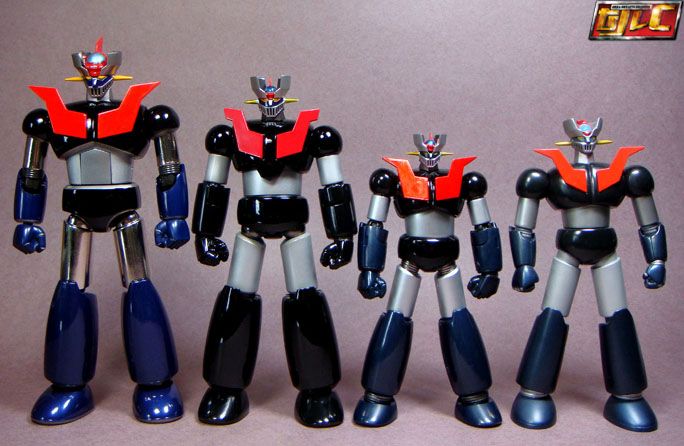 Pileder comparison

Scrander Comparison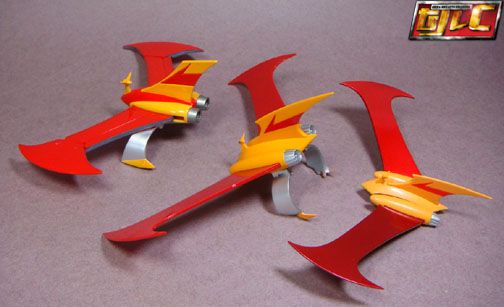 Comparison with Gx-28R Xabungle.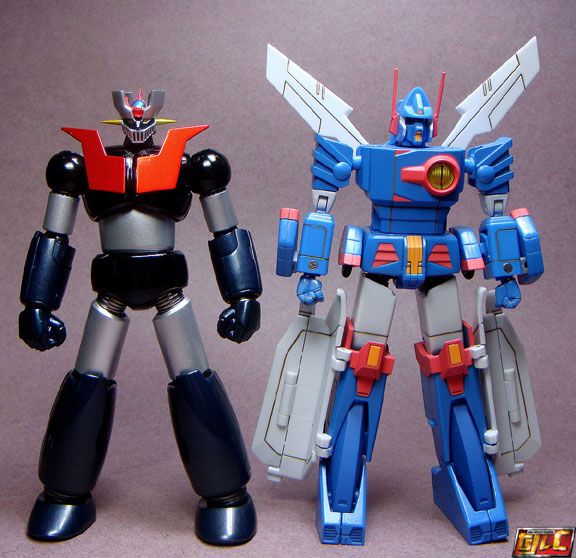 The Good
-Diecast parts include:
–parts of the chest (not sure about the silver mid-section)
–Lower legs (not including feet)
Everything else is plastic.
-Scrander's boosters are adjustable, just like on the Gx-45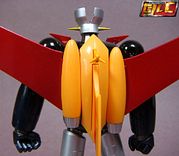 -Box has a card board wrap-around, it's a definite improvement over how Revoltech did theirs.

-Added joints in the shoulders add a lot of poseablity.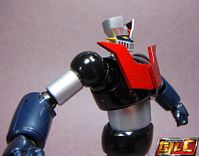 -Chromed sword and Kyoukagata Rocket Punch rims.
The Bad
-No display base
-Manual is a simple black and white leaflet.
-Weapons pack smells really, really bad. I don't know but when I opened mine the scent was very strong, not the usual "sweet PVC" smell with usual gasha figures. I guess it's from the plastic of the "rocket effect". The gases might turn the trays yellow after a few years?
-Scrander clasp not connected to the Scrander itself. Kind of annoying really, it just sorta clings on Maz like a loose fanny pack. When you shake Mazinger it will go "click-clack".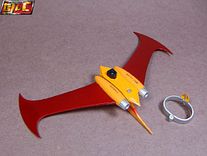 -Maz has holes where I wish he didn't. It's for the Scrander and the adapter for the Soul Stage Act 5 stand (adapter is included with the toy).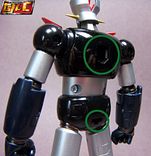 The Ugly
-The lame styro base. I don't see why they couldn't have just used a clear hollow plastic rock base. As is, the painted styro sticks out sorely. Just awful.
Overall, it's a decent figure (fix the loose Scrander clip and I would've loved it more), I love the poseability and great sculpting details. But I can't help but feel there's something missing (I keep imagining how it would be if it were a Gx-01R scaled full- fledged SOC figure).
On a personal note, I think will definitely go selective with this line.
Gold