Super Robot Chogokin PTX-007 Weissritter from Super Robot Wars OG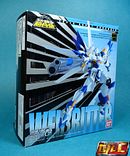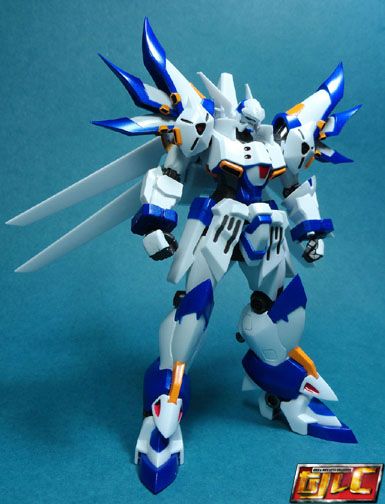 Weaponry
Triple Beam cannon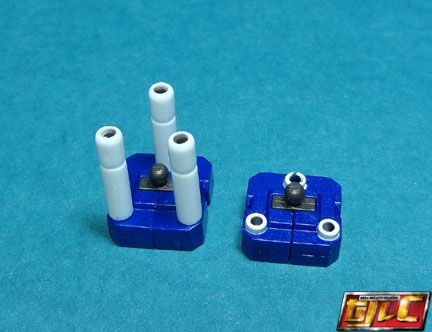 Ochstan Launcher (sometimes also called the Oxtounge Launcher)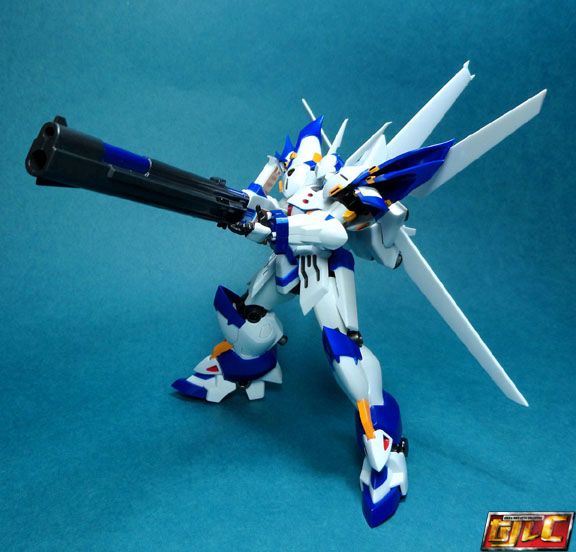 Neo Plasma Cutter

The Soul Stage Act 5 is recommended for Weissritter to pose in "flight mode". The wings on its Tesla Drive Backpack are moveable.

With its partner, the Alt Eisen.

The Weissritter weighs about 158 Grams, while the Alt Eisen weighs 230 Grams. There's plenty of diecast in the thighs and legs, I think there's also diecast in the torso.
Weissritter means "White Knight" in German.
http://srwog.velv.net/og_mecha/weissritter.html
Gold