Super Robot Chogokin Zeorymer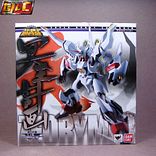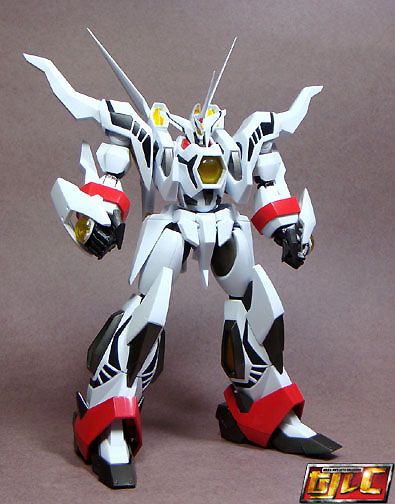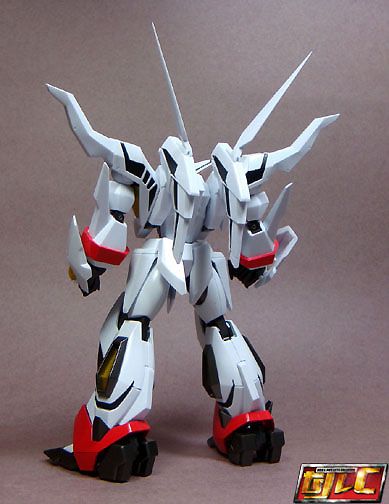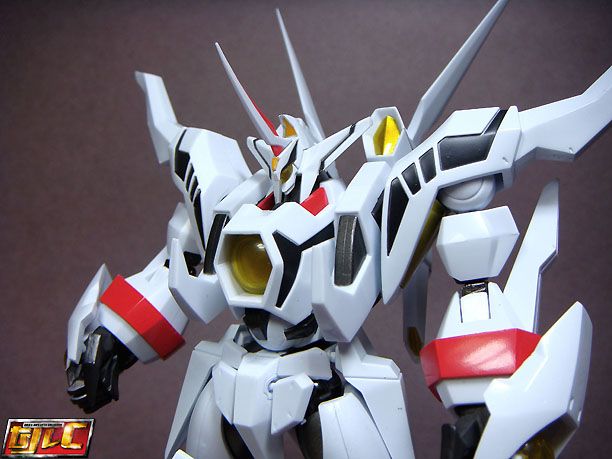 Zeorymer's attacks are almost all energy based. One of it's weapons is called the "Dimensional Coupler Cannon".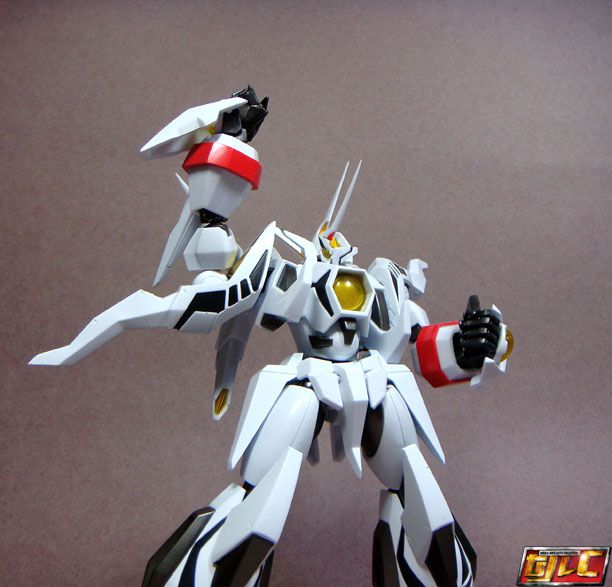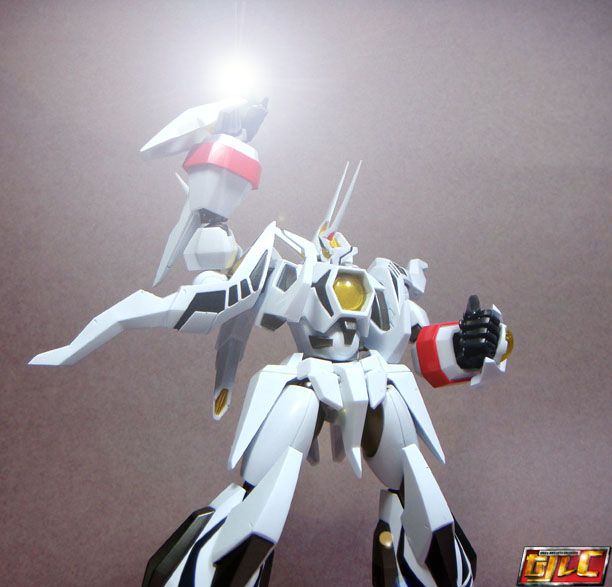 Energy Wave Attack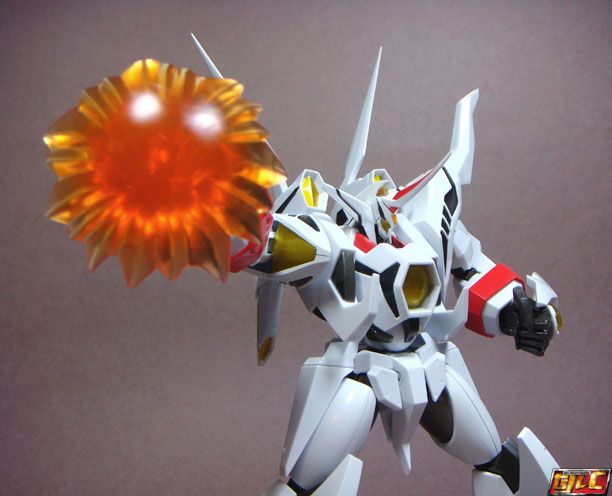 There are two types of orbs for Zeorymer's fists, the raised one is to indicate activation (I think).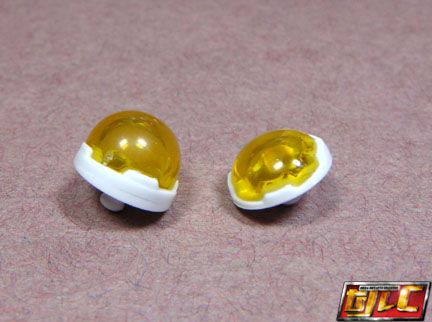 Swapping the fists requires removing the fist and moving around the plates and orbs.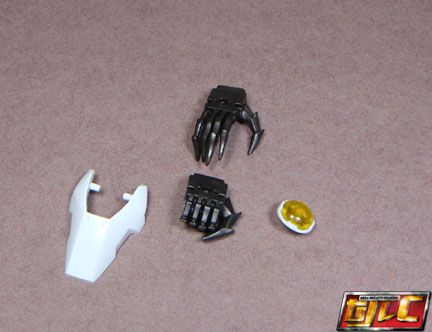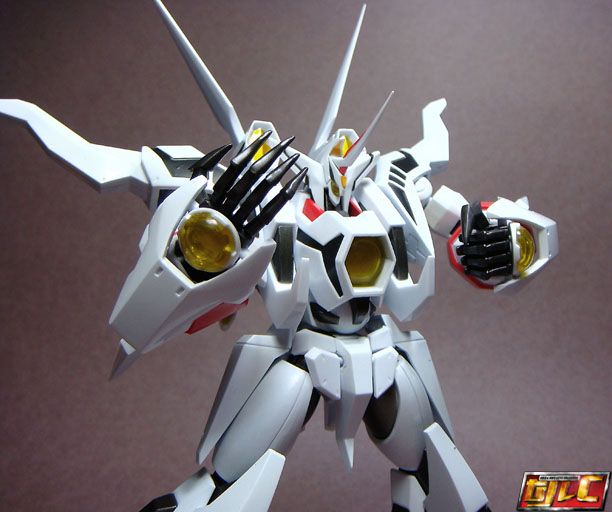 Also included is a "Heaven" symbol for the Hades Attack effect.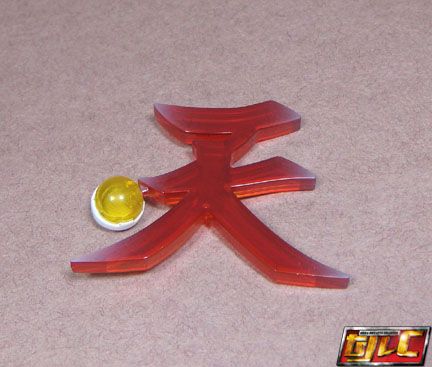 If you're having trouble with replacing the fists and orbs, then just disconnect the whole forearm to make things easier.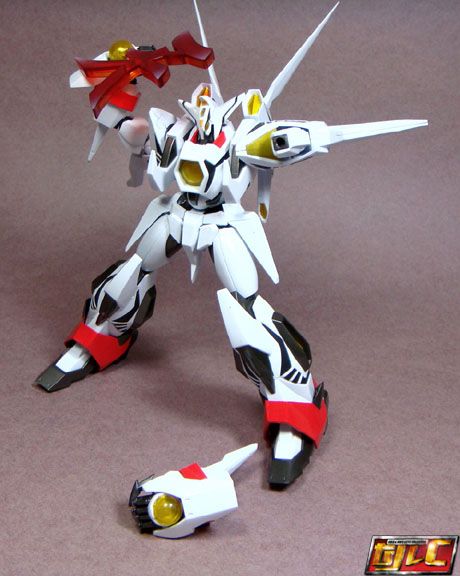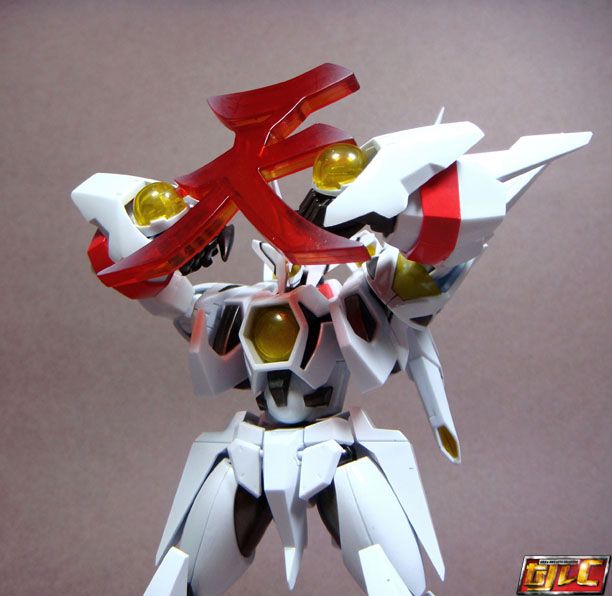 Hades Attack (Meio Kogeki) variation 1 (fists slam together)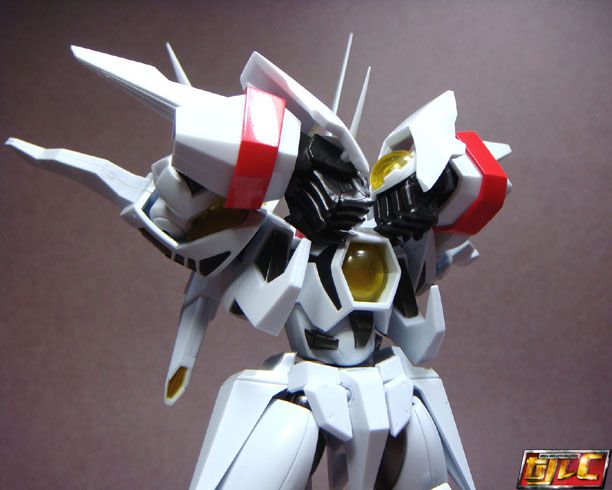 Hades Attack (Meio Kogeik) variation 2 (fists slam into the third orb in Zeorymer's chest)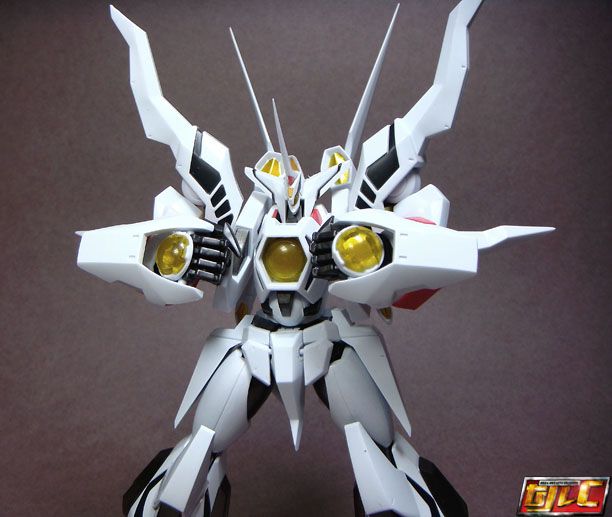 Bandai also included a clear plastic "Heaven" symbol with a base for added effect (we never actually see the "Heaven" symbol at all in any of the attacks in the Anime).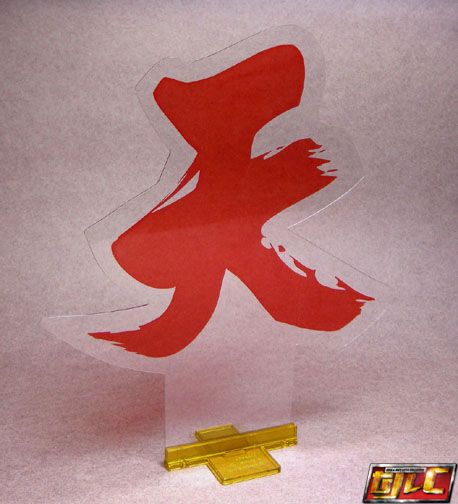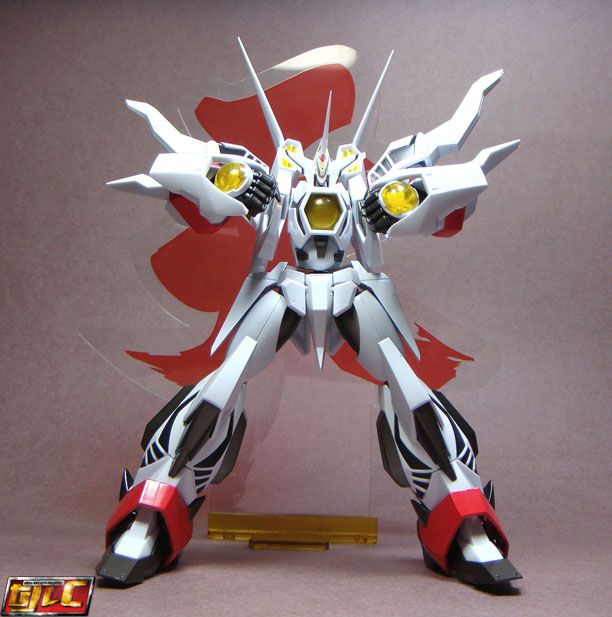 The Good
-Zeorymer weighs about 213 Grams. Diecast parts are found in the legs (not in the feet though), thighs, elbows and I think parts of the inner torso(?)
-I really love that "Sky" symbol backdrop.
-As with other SRC, Bandai included an optional soft plastic antenna with this figure, in case the default hard plastic one breaks or gets lost.
The Bad
-More poseability wouldn't hurt but it's not highly necessary though, Zeorymer hardly has any action poses when in battle.
-Swapping fists can be a chore, given how many things you need to move around to get the job done.
The Ugly
Hmm… no real complaints here
Another very good figure for the SRC line, poseability is somewhat limited because of the character design, but then again, Zeorymer is essentially a tank, with little movement other than raising its arms to use it's energy attacks.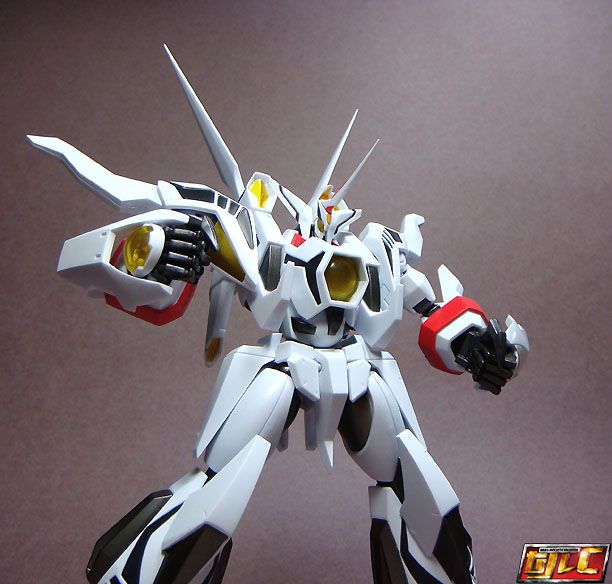 Gold