Superman Returns Hyper Poseable Superman
Fourteen inches tall and has 35 points of articulation, can do "Thousands of poses" according to the box.. I wonder if this is really true?
Unfortunately, the elbows and knees aren't double-jointed.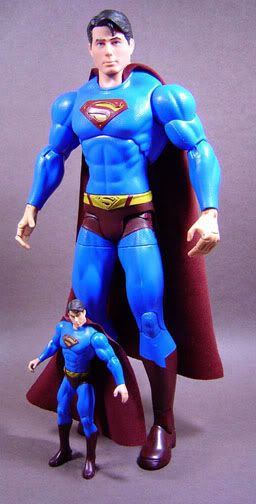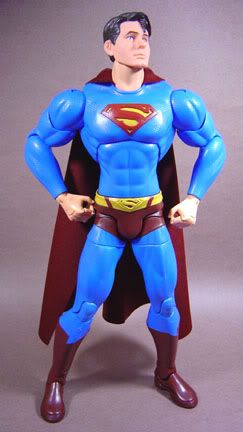 Up, up and Away!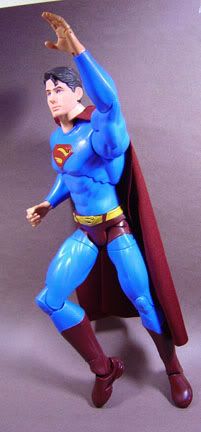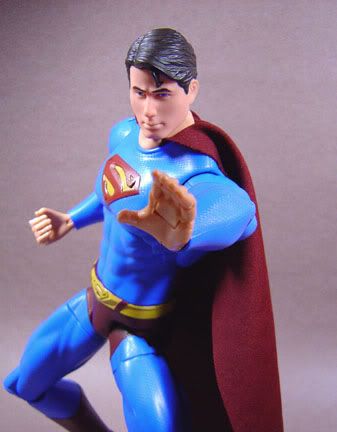 Whoever designed the costume really put that "S" everywhere, the belt, the heels, even the bottom of the boots..?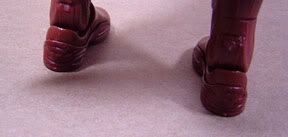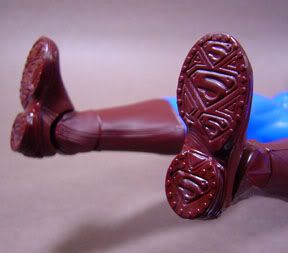 Better be careful of tilting the head backwards, it can do some nasty paint scrapes off the nape.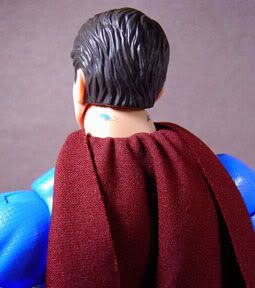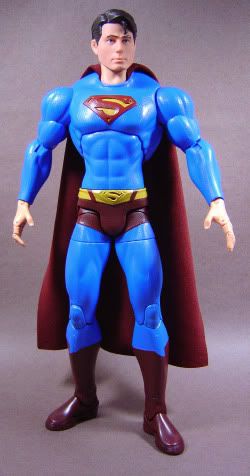 Gold