Sylvannian Families
My wife and I bought these years ago, back when the went on 50% clearance sale after Smarty Toys let go of their license and before Bankee picked up the license. Pretty sweet deals back then.
The sets: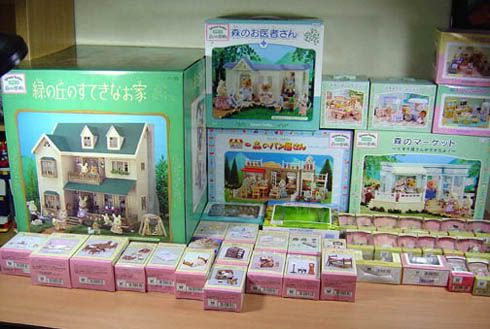 The props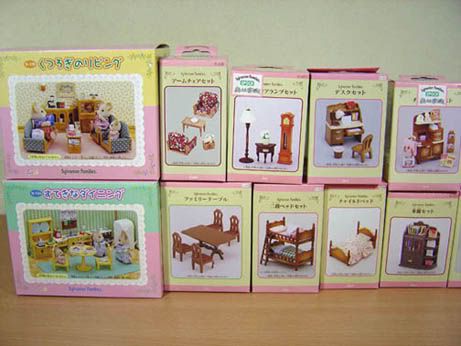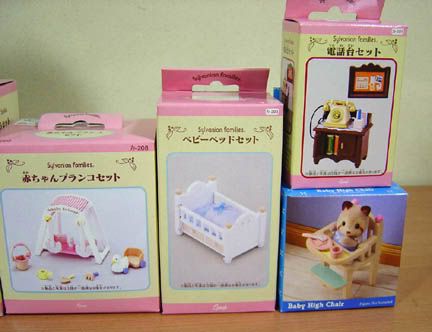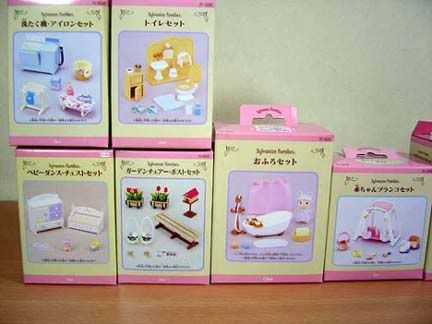 Extra "places" and nurses' props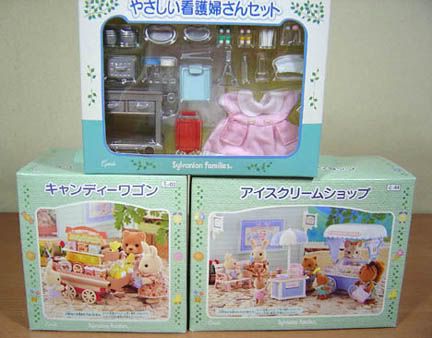 Last but not least: The populace
Dogs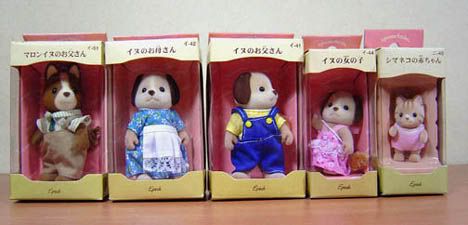 Mice

Foxes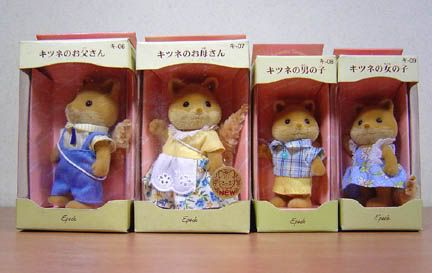 …. and Jan's favorite, RABBITS!!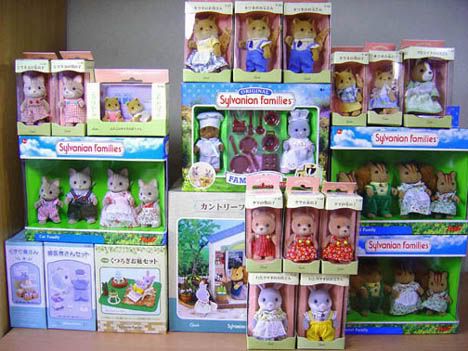 Wedding set, includes the church, piano and everything you see on the box (the priest is a Japan exclusive IIRC).
The "flowergirls" accessories are in the "reception" set.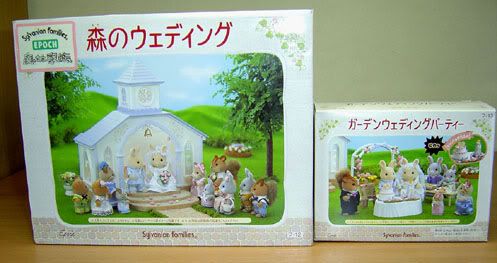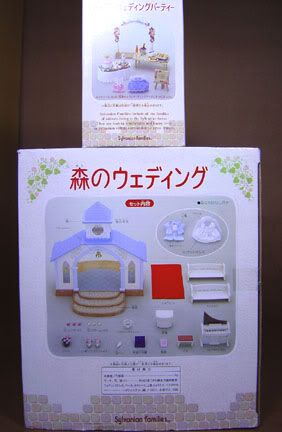 Since we don't have the priest we figured better grab the mayor(a duck?)for an "officiating officer" along with his family

Postman and Pizza delivery mouse.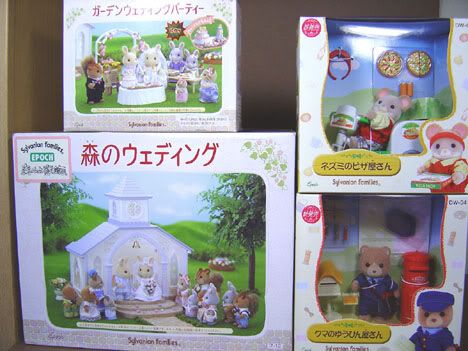 The Pizza restaurant and restaurant props.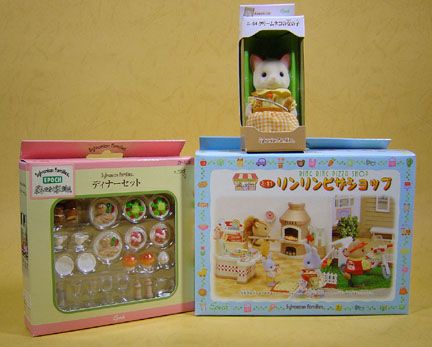 Some food things and the veggie garden.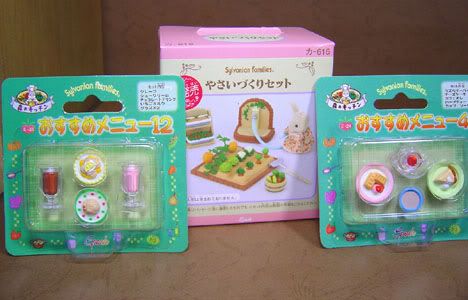 Some new additions from 2017.
Sylvanian Families Washing Machine Set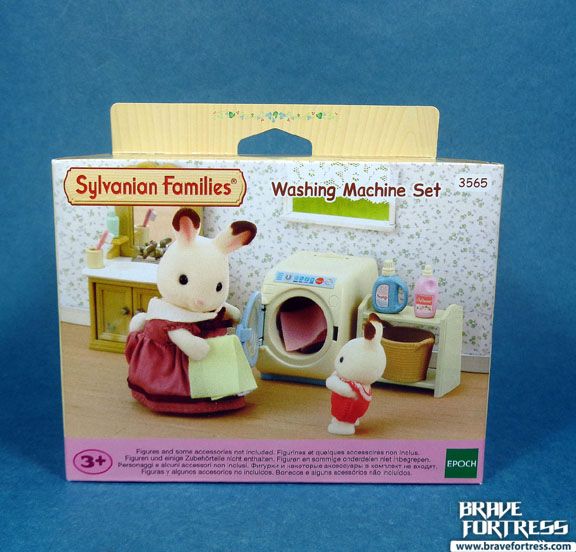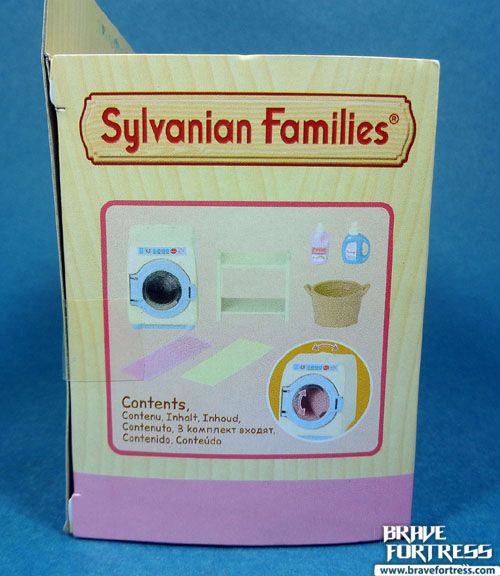 Sylvanian Families Chocolate Rabbit Christmas Set 2016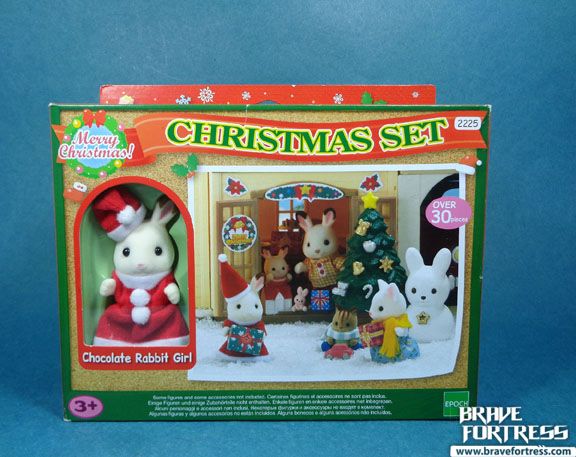 Hopefully one day we can open all of this up with our daughter and blow her mind.
Sylvanian Families Chocolate Rabbit Brother set
Sylvanian Families Party Time Playset Tuxedo Cat Girl
A couple of additions in 2022 from a very good friend of the family. Thanks Jem!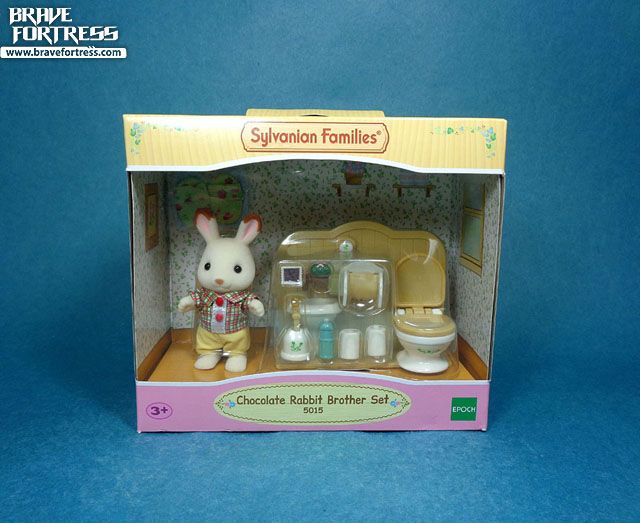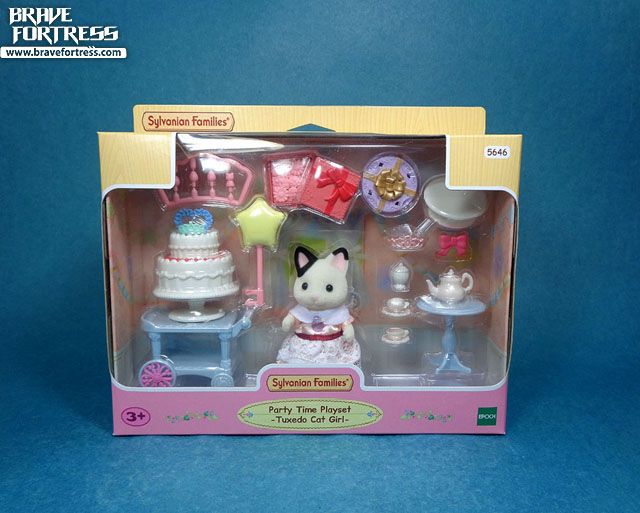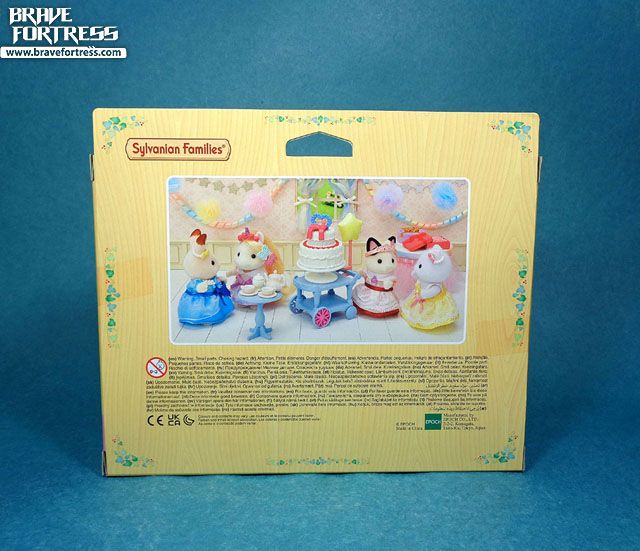 Gold