Takara Brave Masterpiece Great Exkaiser
Some Comparisons with Exkaiser and CM's Corp's Genesic Gaogaigar
Gaigar with King Exkaiser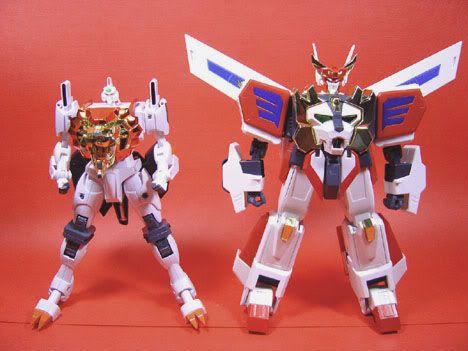 Genesic Gaogaigar with King Exkaiser(Alpha and Omega of the Braves)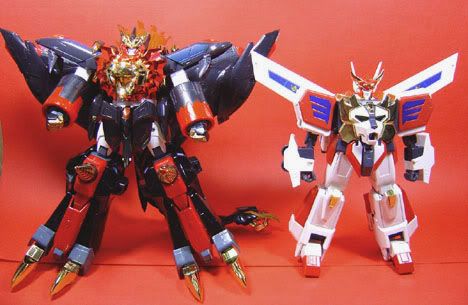 Genesic GGG with Great Exkaiser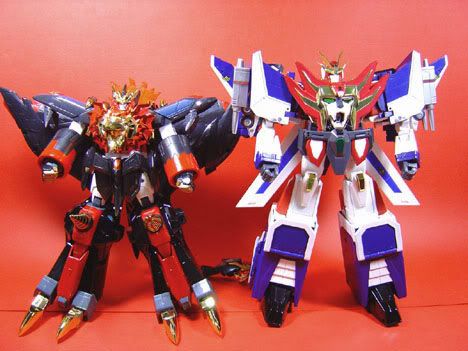 Great Exkaiser – Chou Kyodai Gattai!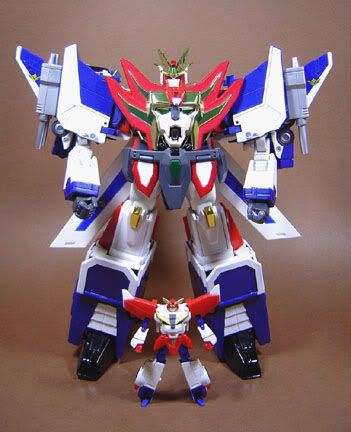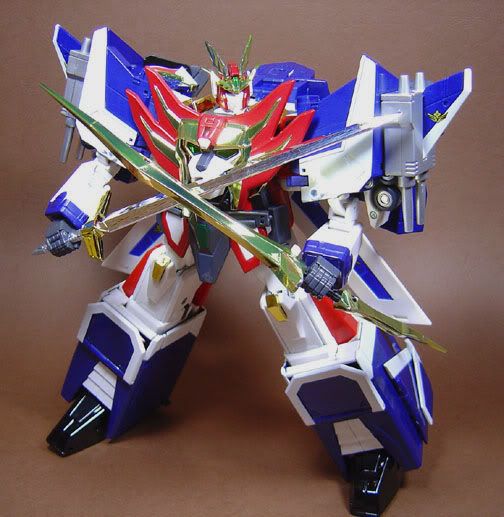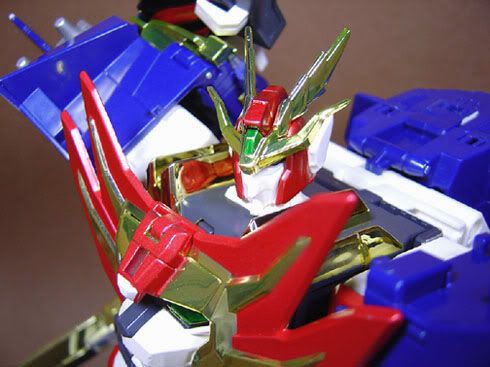 With the Kaiser sword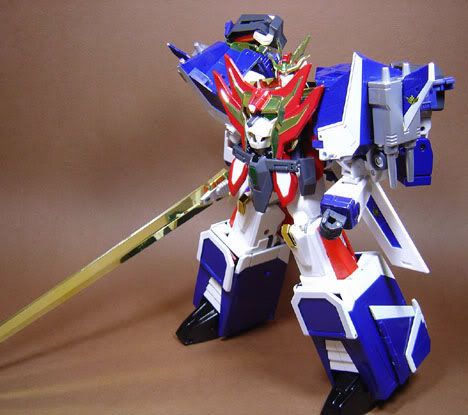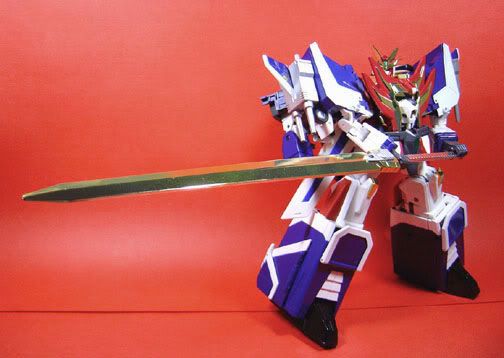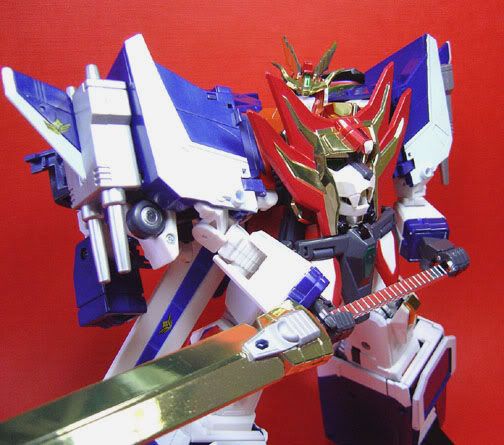 Great Exkaiser's sword with Max Factory's Godannar's Sword(for the curious as who's got the bigger one).. hehe Maxfactory still wins


The face mask comes off on Great Exkaiser to reveal a second face.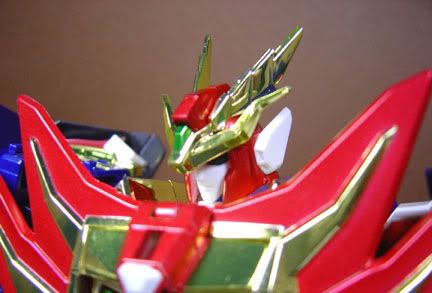 with Kouta

Some additional thoughts and info:
– Dragon Kaiser is roughly 530 Grams
– King Exkaiser is 540Grams
– Great Exkaiser is 1080Grams
To merge Great Exkaiser, the Dragon Kaiser has to be taken apart and transformed into the add-on pieces, it can be a bit tricky given that the internal parts of the Dragon Kaiser feel somewhat brittle in terms of plastic, but maybe that's just me. I would've preferred spring release triggers compared to using force to pull apart/merge the pieces in place.
The final combination feels solid enough though, the only downside would be the shoulder add-ons for Great Exkaiser seem to come off a bit easily, but no real problems.
As far as QC goes, the Dragon Kaiser has a few very, very minor paint bleeds on the white paints on mine, also the Gold chrome looks kinda greenish than yellowish.
I just realized that you can pull out the entire Dragon Kaiser shoulder when merging to form Great Exkaiser to give it a more "anime-accurate look" when in robot form.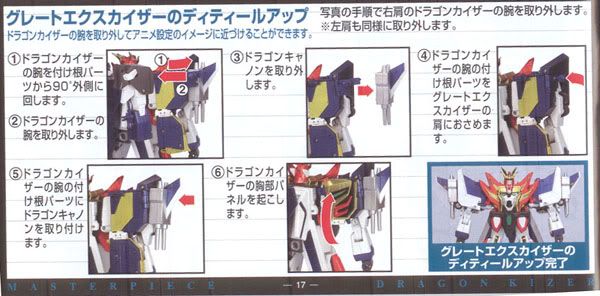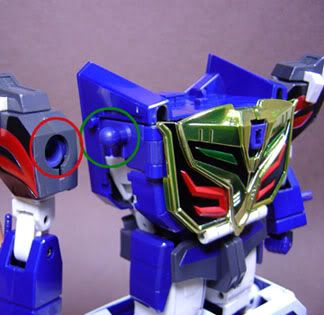 …. The "Dragon Tonfars" are then re- attached to the ball joint to cover it up when in Great Exkaiser mode
Gold