Tamashii Webshop Exclusive Soul of Chogokin Gx-49G Shin Mazinger Z
Tray

Interesting note, apart from the standard styro tray, Mazinger is heat-sealed in a baggie this time around.

A straight up repaint of the Gx-49 Shin Mazinger.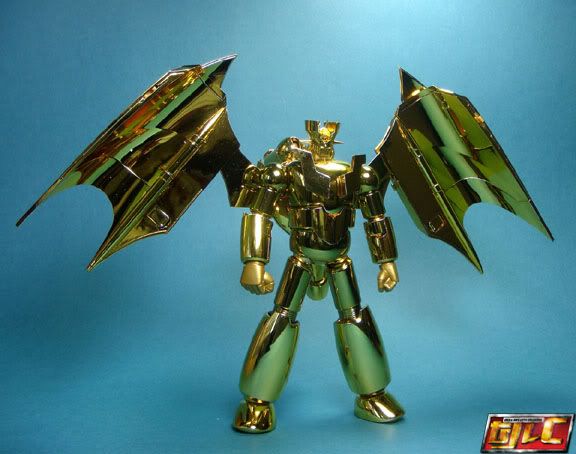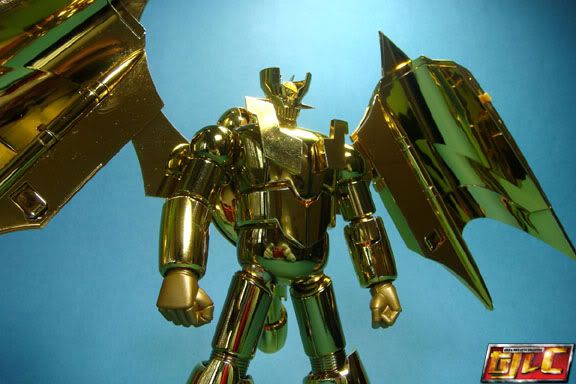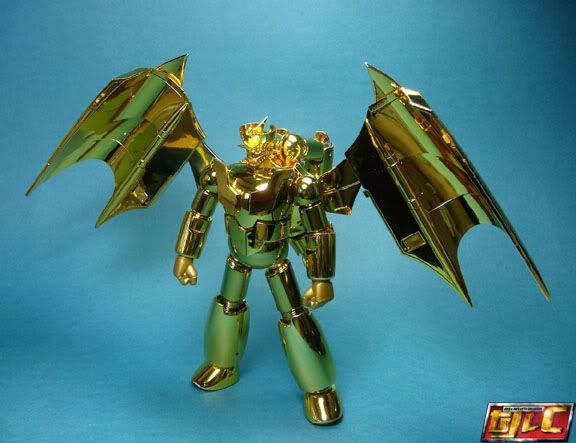 Big Bang Punch!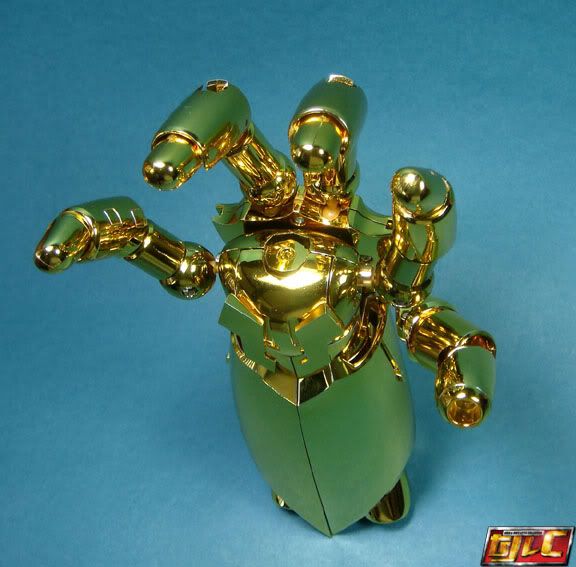 Transforming this thing was kind of tricky, I was worried about chipping the paint, I really can't imagine how the repainted Gold Aquarion plays out. The chipping on it might be worse…?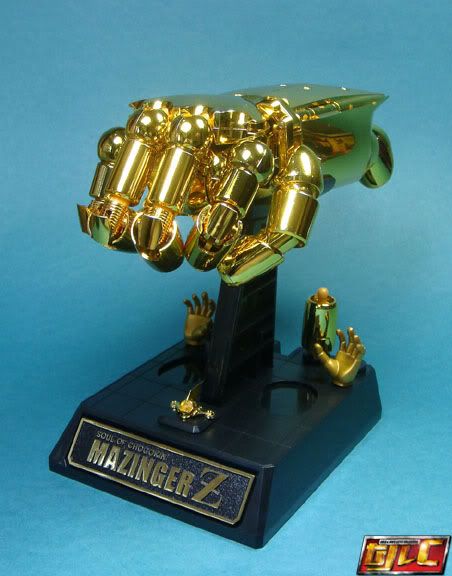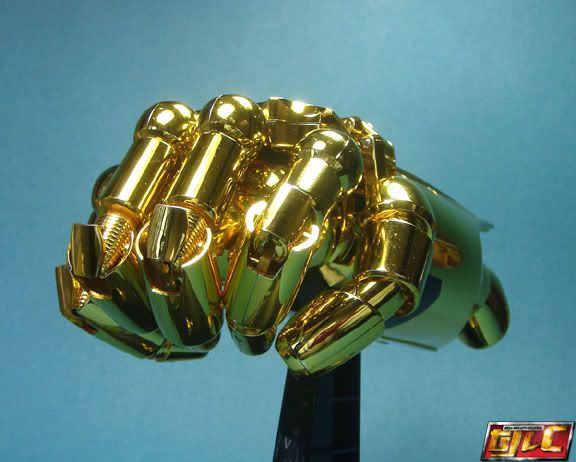 Comparison with the Gx-01R Gold Mazinger.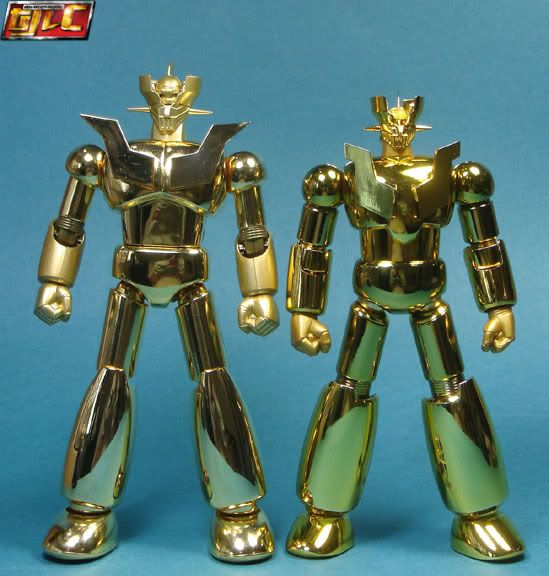 Personally, I find the Gx-01R to look more like a real "solid gold" figure. The pee-colored yellow on the Gx-49G seems off. But I it might just be me.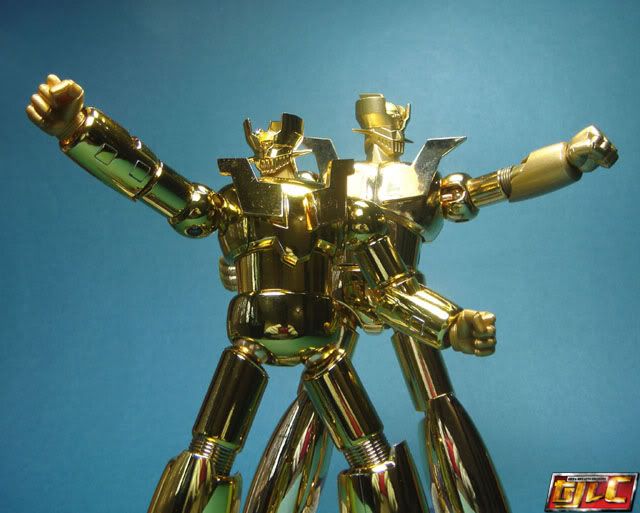 Gold