Teenage Mutant Ninja Turtles vintage reissue Turtle Blimp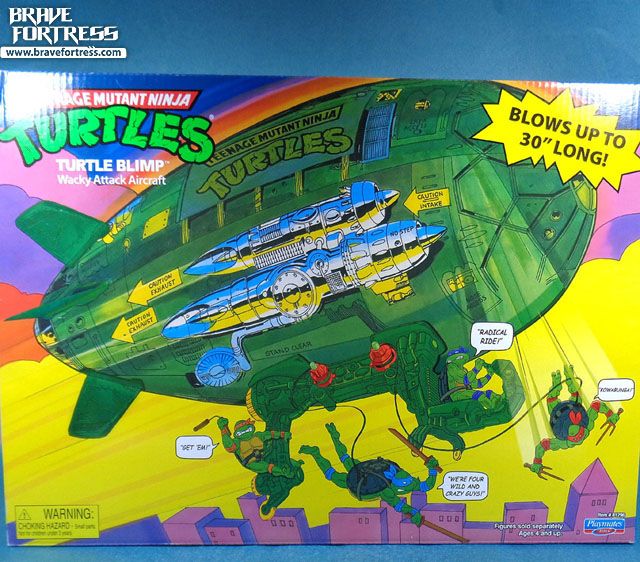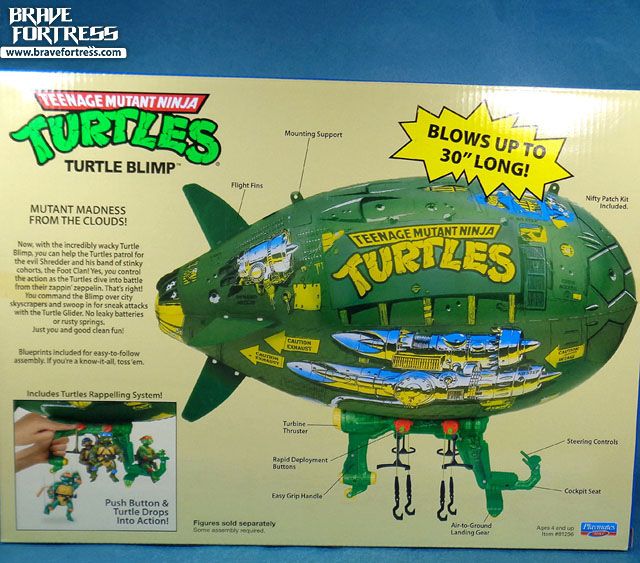 Box is pretty big, spans 16.5 x 12 x 5.25 inches in dimension. I can't honestly remember if this was how big the vintage one was.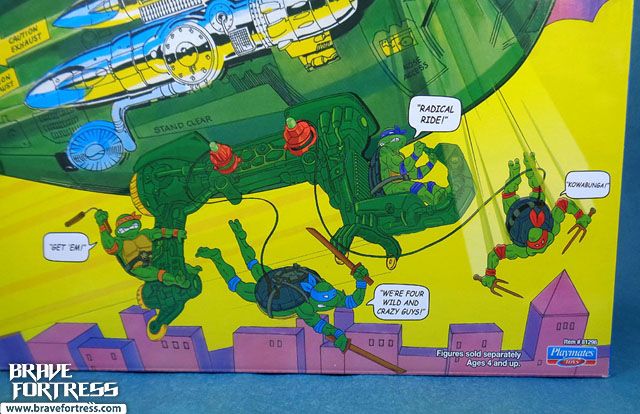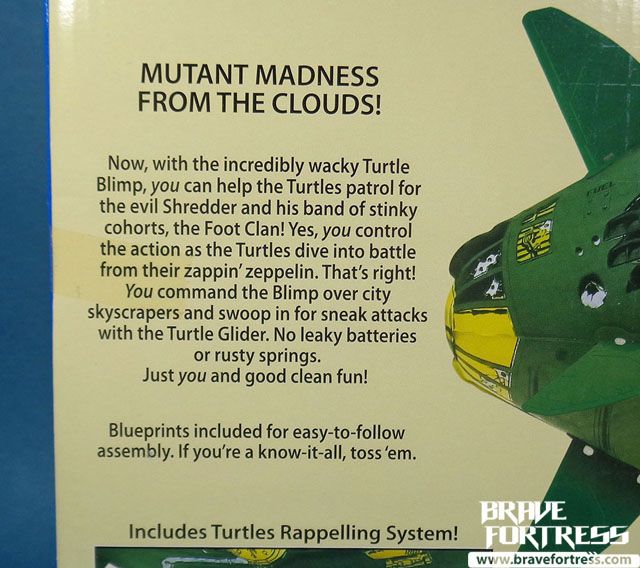 When this Walmart exclusive "reissue" was first announced, I was really excited for it. Then when it arrived, I realized the glider was actually based on the 2012 toyline and not the original 1987 version (rappelling gear instead of bombs), needless to say, this really bummed me out. Worse, the vintage Turtle figures kind of have a hard time fitting in together since the design for this glider was meant for the slimmer 2012 figures.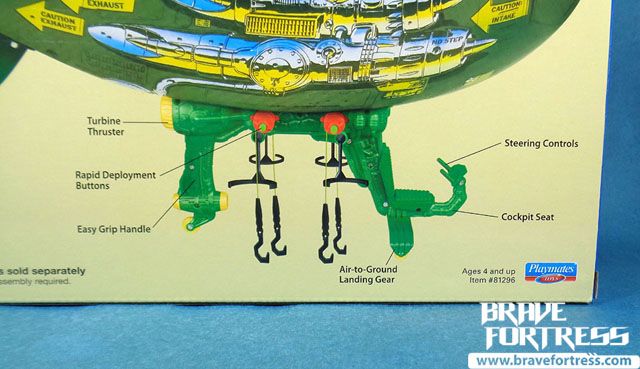 Another issue of contention for this set is that supposedly the mounting supports for the balloon were not included, despite being indicated on the box? At least based on some of the reviews I've watched.
At least it comes with a patch kit now.

Overall, this purchase was a huge disappointment for me. I was really looking forward to having a replica of the original vintage toy, not a hybrid version of this and the 2012 Blimp toy. Sigh. A huge swing and a miss there, Playmates. I'll probably keep this one boxed or try to sell it down the road. Sigh…
Gold