TF Classics, Optimus Prime and Megatron "Ultimate Battle" boxset
Box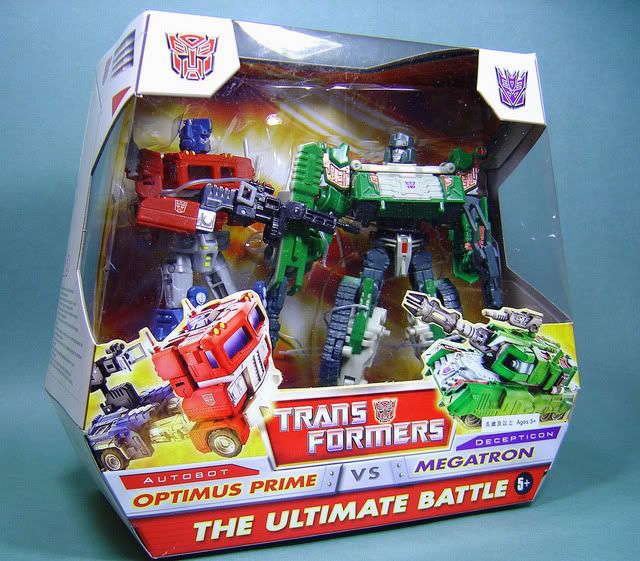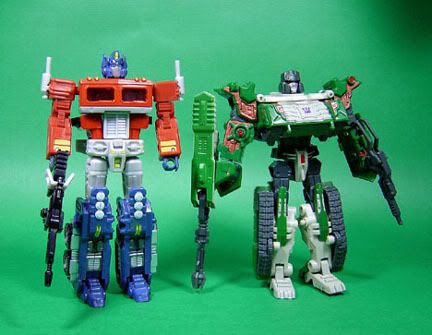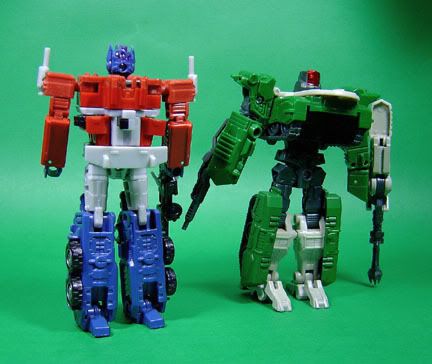 Featuring an all new sculpt for Prime and Megatron along with action gimmicks, these toys are not that good, floppy joints and Prime's action gimmick kinda makes him feel broken.
Prime comes with a new type of gun, which resembles a 1930's Chicago gangster's Tommy gun.. go figure.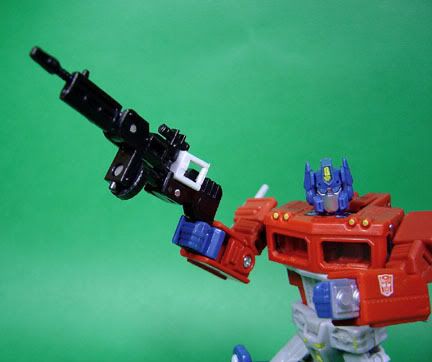 Contrary to the obvious, Prime's chest does have a windshield. The plastic is very thin so it looks like there's nothing there.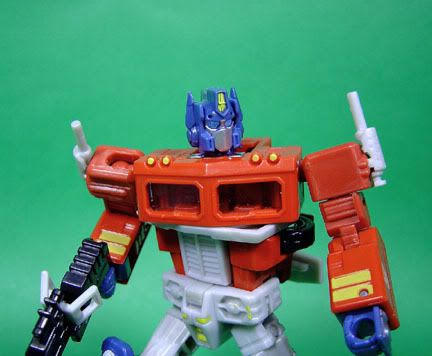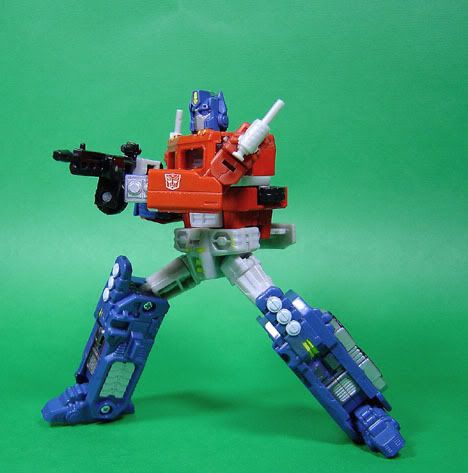 I liked this look on Megatron, very nicely done. But again, the action gimmick detracts from what could've been a very good toy.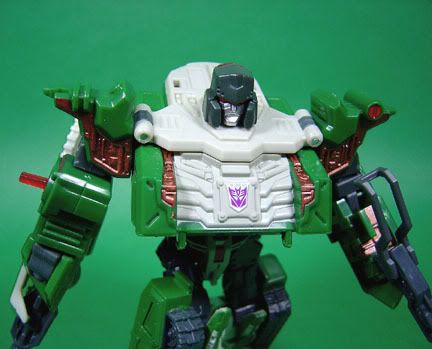 Vehicle modes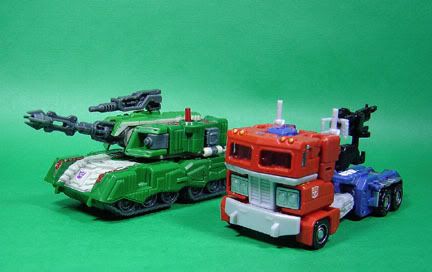 "Megatron, do you yeild?"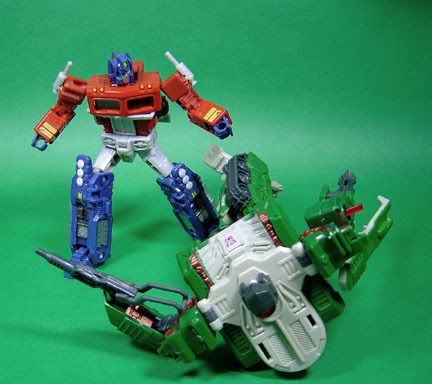 This is the second release for this toy, the original release came with a DVD, which doesn't really contain much except for scenes from TF Energon and Cybertron, with promotional pictures of the TF G1 Classics line in the "special features".
Gold