TF G1 Bootleg Shockwave
Box

Set comes with a big sticker sheet, a reproduction manual (in English) and reproduction Catalogue (in English) along with the Tech Specs Decoder. LOL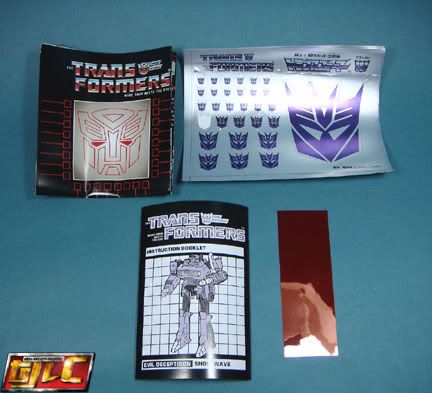 Military Operations Commander Shockwave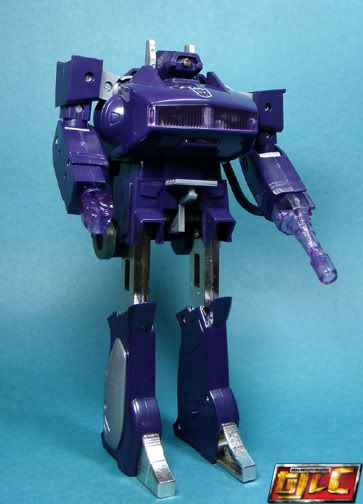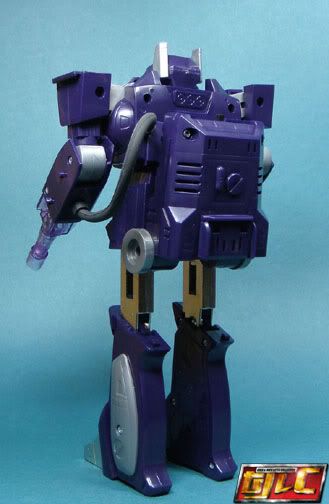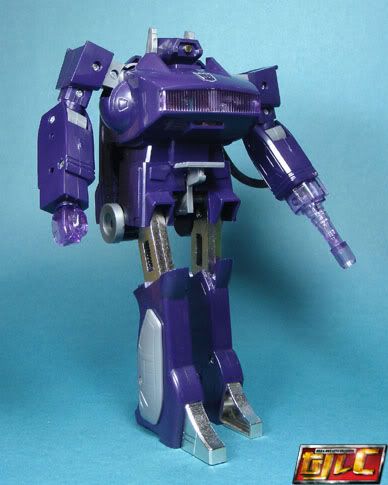 As much as I really love this toy, it's not without quality problems.
The inner shaft was showing signs of rust (it seems to be from scrapping the inner thighs to the sides), but applying WD40 lubricant to a Q-tip cleaned it up.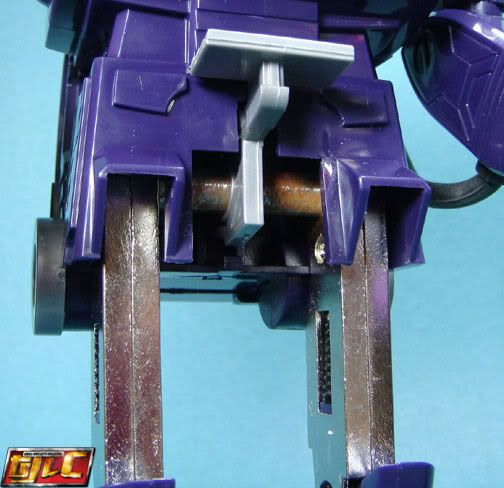 The left leg couldn't stay locked in place sometimes so the leg would sometimes shaft down.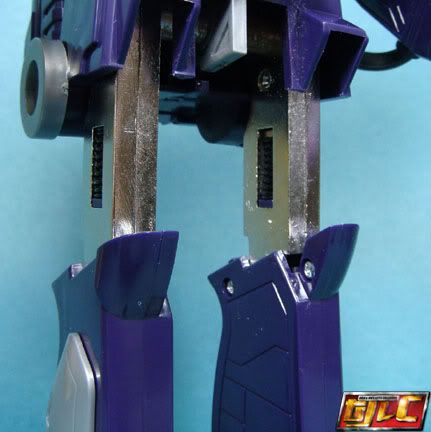 I never realized Shockwave couldn't hold his arms up. This is about how he looks if he's trying to shoot someone in robot mode.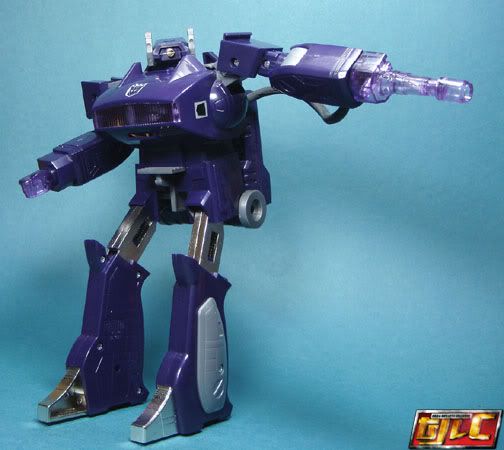 Shockwave stands roughly 9″ tall.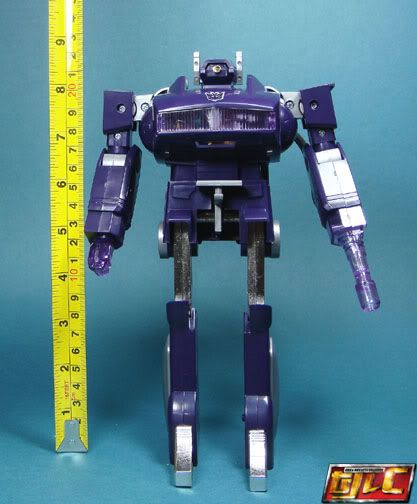 The light and sound electronics are intact (9 volt battery required) but I do have to stress that the cover for the battery compartment tends to break easily when you open it, so maybe it might be better to leave it alone.
Well, I guess this is as close as I'll ever get to owning one of my G1 favorites, I somehow doubt TakaraTomy will do an Encore of this guy, since supposedly the toy molds are long gone.
Gold